:// Jockette on TV

|

Friday, December 30, 2005



Nikki Reed, WNOR/98.7 News Director, will be a guest on WVEC 13's "On the Record" news program this Sunday (1/1) at 10:30 a.m. Host Joel Rubin will be talking with Wil LaVeist, Metro columnist Daily Press; Bronwyn Lance Chester, Editorial Writer and columnist with the Virginian-Pilot (real journalists); along with Reed, FM99's morning news gal (token radio representative).

They'll be looking back on the big news stories of '05 and maybe make a few predictions about '06... Nikki says she'll try to work the phrase "that's a load of monkey scat" into the broadcast.

| back to top |

A new classified ad has been posted on VARTV today. Mikeo Radio Group's Internet Dance radio station "Energy 98" is looking for On-Air talent to voicetrack shifts. Click "Classified Ads" on the left navigation panel for the complete details.

If your station/organization has any positions available (media oriented), get them on VARTV! You would be surprised who's reading..... (12/30/05)

| back to top |
:// Larry Dowdy drops in weekends on WSLS

|

Thursday, December 29, 2005



Sunny FM radio personality Larry Dowdy will make an impromptu return to local television in January. Instead of offering the news as he did years ago, he'll give a shot at delivering the VIPIR radar forecasts on WSLS-TV Newschannel 10. (read more - Roanoke Times)

| back to top |
:// Claus McKenney passed away

|

Wednesday, December 28, 2005



Claus McKenney, a former engineer for WGH-FM in the 80's and 90's, has died at the age of 47. McKenney was found in his home in Chincoteague on December 23. He died of a heart attack.

McKenney was the ex-husband of Karen West, midday talent at Max Media Country "97-3 The Eagle" WGH Newport News/Norfolk. Their 13-year daughter Gabrielle Dameron has started a memorial site at claus-mckenney.memory-of.com. It's still under construction, but friends are encouraged to light a candle on the site. "Gabby" will be adding photos soon. More information can also be found at the Daily Press.

| back to top |
:// Richmond Talker goes Espańol

|

Tuesday, December 27, 2005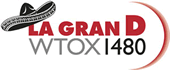 Davidson Media Group Richmond blew up "Talk Radio 1480" WTOX Glen Allen/Richmond for Hispanic programming at midnight on Saturday. The station is now known as La Equis (The X). The format is Regional Mexican, using the very popular feed "La Gran D" from Bustos Media. Station officials said that the time was right to launch a second Spanish product. Davidson Media's Spanish AC "Selecta 1320" WVNZ Richmond "has done very well for us and we wanted... (to) superserve the Mexican portion of the community as well... Now we have all sides covered including the HOT Reggaeton sound on Selecta."

All of the syndicated Talk programs previously heard on WTOX have been dropped and will not be picked up or heard on Davidson Media's other stations in the Richmond area. We do understand that some former local WTOX programming (Patrick Manning, Mortgage DR's, etc.) is awkwardly being moved to sister Southern Gospel "Joy 990" WLEE Richmond next week.

| back to top |
:// WWBT reporter to run new newscast

|

Monday, December 26, 2005



TaRhonda Thomas, a general assignment reporter for WWBT-Channel 12, has been named the anchor and managing editor of the station's new Saturday morning newscast, which premieres Jan. 7. Thomas is a Louisiana State University graduate who joined WWBT this year after reporting for the NBC affiliate in Colorado Springs, Colo. (read more - Richmond Times-Dispatch)

| back to top |

Merry Christmas and Happy Holidays! (12/25/2005)

:// Mixer picks up two affiliates


|

Friday, December 23, 2005



Entercom Norfolk nomad DJ Saad takes over the duties for "Club 107" at Dick Broadcasting's CHR "107-5 KZL" WKZL Winston-Salem/Greensboro. Saad is no stranger to WKZL's PD Jason Goodman and new APD/middayer Mike Klein. All three worked together at Entercom Norfolk.

Saad also nabs mixing duties at Citadel Communications' Modern AC "98-9 KISS FM" KYIS Oklahoma City OK in addition to being the voice and mixer for a radio station in the Middle Eastern country of Jordan. Saad is always looking for music... Send your CHR and Rhythmic stuff to DJ Saad qitup.com, 1800 Speedy Ave, Suite D, Chesapeake VA 23320.

| back to top |
:// Rejoice gets recognition

|

Fridayday, December 23, 2005






Communications Systems' Gospel "Rejoice 100.9" WFMI Southern Shores NC/Hampton Roads received news of being nominated for a Stellar Award for the best Gospel station in a medium market. The Stellar Award is what the CMA's are to country music and what the Grammy's are to Rock. A station source says, "Rejoice 100.9 has been in operation for 2˝ years and is active in the communities of NE North Carolina and the Hampton Roads areas. Rejoice 100.9 co-owner Michael Chandler is traveling to Nashville for the final award ceremony along with the station's Co-host of the morning show Carla Isaac and other staff members."

| back to top |

A new classified ad has been posted on VARTV today. Max Media Hampton Roads' Country "97-3 The Eagle" WGH Newport News/Norfolk is looking for a Part-time On-Air Personality. Click "Classified Ads" on the left navigation panel for the complete details.

If your station/organization has any positions available (media oriented), get them on VARTV! You would be surprised who's reading..... (12/23/05)

| back to top |
:// London "points" McCarthy to 2WD

|

Thursday, December 22, 2005



Entercom Norfolk OM Don London announced on Friday that (now former) Modern AC "94.9 The Point" WPTE Virginia Beach middayer Mark McCarthy has moved to afternoons on sister Mainstream AC "2WD" WWDE/101.3 Hampton. He replaces Karla Fox who was on afternoons on a temporary basis. She has since left 2WD to become APD/MD at Wilks Broadcasting's "Smooth Jazz 92.1" KJZS Sparks/Reno NV.

McCarthy has big shoes to fill. He's now in the former slot that departed Jeff Moreau had for almost 12 years. The new midday slot at The Point has yet to be decided. And speaking of Moreau, we got our hands on his final on air break on 2WD on Friday, September 30, 2005. Click here to listen.

| back to top |
:// Channel 13 Assistant News Director gets his own shop

|

Tuesday, December 20, 2005



FOR IMMEDIATE RELEASE... The New York Times Company Broadcast Media Group announced today that Bruce Moore has been named news director of (NewsChannel 3) WREG-TV (CBS) in Memphis (TV market #44) effective January 30.

Mr. Moore, a 15-year veteran of (Belo Broadcasting) WVEC-TV (13/ABC) in Norfolk (TV market #40), has been assistant news director there since 1998. Previously, he was a reporter at the station and at WTVC-TV in Chattanooga, Tenn. "Bruce is a highly accomplished and experienced news professional whose skills and expertise will translate to enhanced news coverage for our viewers," said Ron Walter, president and general manager of WREG-TV. "He is a proven leader, a thoughtful competitor, and one who understands the importance of good community citizenship. He will indeed add much to this market."

Mr. Moore, 44, coordinated the award-winning coverage of the bombing of the USS Cole and the Hurricane Floyd flooding while at WVEC-TV. He also helped develop the station's strategic initiatives on weather, investigations, breaking news and medical matters. He was an instrumental part of the team that moved his station from third place to first place during the key afternoon broadcasts in the Nielsen ratings.

While at WVEC-TV, Mr. Moore contributed to the effort that landed the station a Regional Edward R. Murrow Award (2004), a Regional Emmy (2004), Virginia Association of Broadcasters Award (2002) and a Regional Emmy in 2000 and 1999. The station has won a number of other awards during his tenure.

Moore will be with WVEC thru Friday, Jaunary 6, 2006.

| back to top |
:// Richmond gets a new AMer

|

Tuesday, December 20, 2005



The Federal Communications Commission (FCC) has granted a CP (construction permit) to Chesapeake-Portsmouth Broadcasting (CPBC) to move Oldies WLES/580 Lawrenceville and relicense it over 50 miles to the NNE to Bon Air, just outside Richmond. Right now the station is doing 500 watts during the day and 51 watts at night. The move to Bon Air gives them 201 watts day and 27 watts at night. This major change to the license was part of AM Auction 84, where the FCC opened a very small filing "window" (the last week in January 2004 only) for applications for new AM stations or major changes to a current license. There were 25 such major changes submitted for Virginia licensed AM stations. With this grant, several other applications will surly be dismissed. For the complete list of major changes submitted in Virginia, click here (scroll down to 3/25/2004). Format changes? Way too early to speculate... Stay tuned.

| back to top |
:// Analog TV shutoff agreed upon

|

Tuesday, December 20, 2005



House and Senate negotiators reached a compromise date of Feb. 18, 2009 as the date to end the transition to digital TV, and the House passed the resulting measure early Monday. The House vote cleared the way for possible Senate action later Monday on the digital TV language, which is part of a broader budget bill. But amid partisan tensions, it was unclear when the Senate would act. (read more - MediaWeek.com)

Looks like the Hampton Roads chapter of the Society of Broadcast Engineers is already countin' down the days... sbe54.org.

| back to top |

A new classified ad has been posted on VARTV today. Davis Media (Williamsburg) is looking for a Board Op to run William & Mary games. Click "Classified Ads" on the left navigation panel for the complete details.

If your station/organization has any positions available (media oriented), get them on VARTV! You would be surprised who's reading..... (12/19/05)

| back to top |
:// Some of our favorite pics of Dick Hungate from the past

|

Friday, December 16, 2005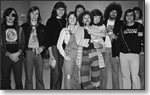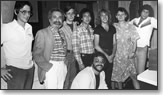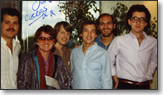 Click on a photo to enlarge...

| back to top |
:// WHRV brings back two favorites:
Bob Edwards and Christopher Lydon return to 89.5FM

|

Friday, December 16, 2005





FOR IMMEDIATE RELEASE... Norfolk, December 16, 2005: WHRV announced today the return of two public radio icons: 89.5FM will begin airing Bob Edwards Weekend on January 6th. Bob Edwards Weekend is a one-hour interview showcase hosted by one of public radio's most respected and best-loved personalities, heard for years on NPR's Morning Edition. Edwards' guests are varied, ranging from politicians to actors to gang members and priests. The program will air on 89.5FM each Sunday morning at 7:00 a.m., preceding the weekly rebroadcast of another public radio stalwart, A Prairie Home Companion.

Christopher Lydon, former host of The Connection, will return to WHRV airwaves at 11am on Tuesday through Friday with Open Source, a live on-air conversation designed to capture the sound of the Web, embracing the Internet transformation of media. Lydon engages callers, e-mailers, and bloggers from around the world on a range of topics.

In other programming changes, WHRV will increase its weekday news and public affairs coverage by adding a half-hour to the Monday through Friday editions of All Things Considered, from 4 to 6:30. Marketplace will air from 6:30 to 7:00, followed by Paul Shugrue's popular Out of the Box program of Triple A music. Jae Sinnett's jazz programming will begin at 9:00 and continue til 1:00am.

Weekends belong to music on WHRV, as an additional two hours are added to Paul Shugrue's Saturday edition of Out of the Box, which will air from 1:00 to 6:00pm, replacing Selected Shorts and All Things Considered. A Prairie Home Companion will follow Shugrue's show at 6pm. On Sundays, an additional hour of Jae Sinnett's jazz program will extend the program from noon to 6pm, immediately preceding Thistle and Shamrock and Sunday night folk music programming. Both Shugrue's and Sinnett's weekend programming will provide a 5-minute news break. Selected Shorts moves to Mondays at 11am.

| back to top |
:// Bob FM gets new morning host

|

Friday, December 16, 2005



Centennial Broadcasting's Oldies "Bob FM" WZZI/101.5 Vinton/Roanoke, WZZU/97.9 Lynchburg has a new morning host, radio vet Sandi Connor. Former host, Jim Clark, has left to join a morning team in Albany NY. Connor was already at Bob FM, in sales.

| back to top |
:// DOS to exit Channel13

|

Thursday, December 15, 2005



Belo Broadcasting's WVEC (13/ABC) has announced that its Director of Sales, Chris Klein, will be leaving the station to join the staff of sister station "6NEWS" WCNC (NBC) Charlotte. Klein has been with Channel 13 close to seven years. We hear under his leadership, WVEC will have back to back record years in revenue in 2004 and 2005.

| back to top |
:// Farewell to Enola Palmer-Ricks


|

Thursday, December 15, 2005



Enola G. Palmer-Ricks, veteran Richmond radio advertising account executive, passed away on Saturday, December 12, 2005. Enola, epitomized professionalism in the Richmond advertising community for over 30 years servicing and representing her accounts locally, regionally and across the country. She is considered a pioneer as one of the first African American female radio account executives in the Richmond market. Beginning her successful career in advertising at Richmond's WRVA/1140, moving on to advertising agency "Pistolis, Hall and Hill" as their first staff media buyer, then on to EZ Communications, "Easy 104" which became "B103.7" WMXB Richmond for more than 13 years. She changed formats moving to Sinclair Telecable's Smooth Jazz WSMJ in 1997 and then to Urban AC "Kiss 104.7" WKJS Crewe in November of 1998 where she remained as Senior Account Manager with Radio One Richmond (WKJS//WKJM, WCDX, WPZZ) until her passing. Enola is respected and admired by her co-workers and clients alike. She influenced and touched many lives with her generosity of spirit and talents, mentoring many sales and broadcast professionals, and providing unmatched expertise and customer service to her many clients throughout the years. Enola was loved and will be truly missed throughout the broadcast community. Condolences and support go out to her beloved daughter Amanda and family.

Remains at Woody Funeral Home, Parham Chapel, 1771 Parham Rd, Richmond Va. 23229. Funeral Service will be held at Sharon Baptist Church, 22 East Leigh St tomorrow Friday, December 16, 2005 at 12:30 p.m. Interment at Roselawn Memory Gardens. More in the Richmond Times-Dispatch.

| back to top |
:// Two Hampton Roads stations begin multicasting

|

Wednesday, December 14, 2005






Hampton Roads Educational Telecommunications Association's Classical WHRO/90.3 Norfolk and NPR/Public Affairs WHRV/89.5 Norfolk began multicasting on their digital signals today. WHRV-HD1 is simulcasting the analog side
while there's testing on WHRV-HD2. WHRO-HD1 is also simulcasting their analog feed while Big Band/Nostalgia "The 20s Radio Network" can be heard on WHRO-HD2. The 20s Radio Network is actually an Internet radio station with a couple of terrestrial radio affiliates, now including WHRO-HD2. The station is run by WHRO/WHRV CE (Chief Engineer) Brian Hughes.

| back to top |
:// NBC12 news

|

Tuesday, December 13, 2005



Jefferson Pilot's "NBC12" WWBT Richmond is building a new news set. For now, the anchors are sitting in front of a green chroma-key that has an image of the old set super-imposed behind them. Sports and traffic reports normally anchored in the studio are now being anchored from the WWBT newsroom. You can keep updated by going to their website at nbc12.com. Will the new news set be HD friendly?

The station has announced it will begin airing NBC's digital weather channel "NBC Weather Plus" in January. NBC12 is running a promo on its weather page of its website saying "NBC12 Weather Plus" is coming soon. At the end of the promo, it states the channel will be available on Comcast digital channel 208 beginning in January. "NBC12 Weather Plus" will then "compete" with WTVR's "CBS6 Xtra" (Comcast Digital Channel 206/WTVR-DT 6.2), which is WTVR's version of a local weather station.

| back to top |
:// New meteorologist for CBS6


|

Tuesday, December 13, 2005



Raycom Media/Liberty "CBS6" WTVR Richmond now has a substitute meteorologist for weekend newscasts as it searches for a new weekday morning and noon weather guesser. Julie Watkins will be filling in for Ros Runner, who has shifted to "CBS6 This Morning" and the noon newscast. Watkins moved back to Virginia after spending time at the Gannett's duopoly "First Coast News" ("ABC25" WJXX Orange Park/Jacksonville FL, "NBC12" WTLV Jacksonville).

| back to top |
:// Digital radio news


|

Monday, December 12, 2005



HD Radio™ Scorecard:


More than 600 U.S. radio stations are now beaming a digital signal and HD Radio™ is "nearly ubiquitous" in the top 10 markets, according to iBiquity Digital Corp. president/CEO Bob Struble. "In the top ten, you're getting every pre-set." 650 HD signals are expected by year-end – this after 2005 began with just 200 stations broadcasting in HD and no one offering a side channel. Today there are 70 HD2 channels. (read more - Billboard Radio Monitor)

Editor's Note: Just 13 stations, licensed in Virginia, are licensed to do HD Radio™. Eight of the 13 are on the air with a digital signal with just two doing HD2 channels. Virginia Tech's WVTU/89.3 Charlottesville and WVTW/88.5 Charlottesville were one of the first stations in the country to multicast their digital signal. National Public Radio can be heard on the main channels with Radio IQ (NPR Talk and BBC news) on the HD2 channels. Station officials tell us that they have a grant to also go HD and multicast WVTF/89.1 Roanoke which should be complete by April 2006 as well as WFFC/89.9 in Ferrum (the parent station for Radio IQ). The Group's WWVT/1260 will go HD the first quarter. Multicasting is not supported on AM. WVTF will have Radio IQ on the second channel and WFFC's second channel has not been decided...

Radio One sits out HD2 Alliance:
Concerns about the HD2 format allocation process are, so far, keeping radio's largest African American operator on the sidelines of the HD Digital Radio Alliance. With market competitors uniting to coordinate the rollout of new HD2 multicast channels, Radio One worries about ending up with format allocations that don't fit its expertise. (read more - Billboard Radio Monitor)

Editor's Note: Radio One owns WCDX/92.1, WKJS/99.3, WPZZ/104.7, WKJM/105.7 in the Richmond market and a cluster in Washington DC.

| back to top |

Two new classified ads have been posted on VARTV today. Tom Moore is offering a Voiceover Class and there's a LPTV up for sale in southern Delaware. Click "Classified Ads" on the left navigation panel for the complete details.

If your station/organization has any positions available (media oriented), get them on VARTV! You would be surprised who's reading..... (12/12/05)

| back to top |

Who knew LIN TV WAVY (10/NBC) Portsmouth/Norfolk Anchor Les Smith was so hip? (12/12/2005)

:// The Tide to break simulcast
W-BACH to make debut


|

Monday, December 12, 2005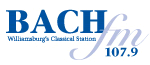 When Davis Media acquired Oldies "Surf 92.3" WSRV/92.3 Deltaville in August, it immediately began a simulcast with new sister station Triple A "107-9 The Tide" WTYD West Point. At that point, the search was on to eventually replace the format on 107.9. Well, the format wheel will land on Classical on March 1st. The two stations already have new call letters: 92.3 is now WTYD and 107.9 is WBQK and will be known as "Williamsburg's Classical Station, W-BACH." WBQK will be using "Superadio Radio Networks" 24-hour classical music format satellite feed.

| back to top |
:// Dick Hungate: Seduced by rock 'n' roll

|

Monday, December 12, 2005



Dick Hungate's Web site says it all: www.inventorofclassicrockradio.com. Or as much as you can say in 26 letters. In person, Hungate has more to say, much more: of careers he helped boost (Howard Stern is the most famous), of an enduring radio format he helped create (that's the classic rock mentioned above), of thinking he's in the right place at the right time, but finding out differently. (read more - Richmond Times-Dispatch)

| back to top |
:// The Outlaw to carry State High School championship games

|

Thursday, December 8, 2005






Hampton Radio II's Classic Country/NASCAR/Racing "1490 The Outlaw" WLRT Hampton and racetalklive.com will carry the Virginia State Championship High School Football games LIVE from the University of Richmond Stadium on Saturday, December 10. Play-by-play will be provided by Mark Potter and color commentary by Don Lancaster. This Saturday's broadcast schedule looks like this:
12 noon - Pregame Show
12:30 p.m. - Group AAA Division 5 Championship Hampton (12-1) vs Stone Bridge (12-1)
4 p.m. - Group AAA Division 6 Championship Landstown (13-0) vs Oakton (11-2)
UPDATED: VHSL officials have rescheduled the Division 6 Landstown vs. Oakton game to kickoff at 12:30 p.m. at Darling Stadium in Hampton (previous time was 4 p.m. and before that it was scheduled to be played in Richmond) due to conflicts with Hampton Christmas Parade. 1490 will have spotters on-site and will provide LIVE updates for the following game during their full coverage broadcast of the Hampton-Stone Bridge contest being played at the same time at Todd Stadium in Newport News. The LIVE updates for the Landstown/Oakton match-up will be provided by Marty O'Brien of the Daily Press.

| back to top |
:// Hot stuff

|

Wednesday, December 7, 2005






Cumulus Broadcasting's CHR "Hot 100" WFNR/100.7 Christiansburg/Blacksburg PD Gizmo has been busy this week. He promoted Interim Nightjock Heather to Fulltime Nights and has been broadcasting LIVE on site all week in Blacksburg with ABC's Extreme Makeover Home Edition. Hot 100 is the "Official" entertainment for the hundreds of crew members constructing a home for Carol Crawford Smith who is a single mother diagnosed with MS. Look for Gizmo and Hot 100 in the upcoming episode airing sometime in February 2006.

| back to top |
:// WNRN now in parts of Richmond

|

Tuesday, December 6, 2005



Stu-Comm's non-com Modern Rock WNRN/91.9 Charlottesville announces a new translator on 103.1 (W275AU) Midlothian serving Richmond's West End and Southside areas, Chesterfield, Midlothian and northeastern Powhatan. The low-powered translator, just 10 watts at 135 feet, was originally to come on the air at 102.9 but was moved up one channel to lessen interference to Four Mile Creek Baptist Church's LPFM WFMC-LP/102.9 Richmond. Interestingly, that station has disappeared and deleted from the FCC database.

| back to top |
:// Radio Groups form "HD Digital Radio Alliance"

|

Tuesday, December 6, 2005



The big HD Radio™ announcement in New York Tuesday morning involved the launch of a "unprecedented radio industry alliance" called the HD Digital Radio Alliance, involving most of the industry's major operators. (Eight) companies are charter members - Entercom, Clear Channel, Citadel, Bonneville, Infinity, Emmis, Greater Media, and Cumulus - and Clear Channel Radio VP of Special Projects Peter Ferrara has been named Pres./CEO of the new organization. (read more - AllAccess.com)

| back to top |
:// Booth exits the booth

|

Tuesday, December 6, 2005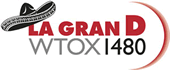 After only a couple months, Tony Booth, veteran Richmond broadcaster and voice talent, has decided mornings on Davidson Media Group's "TalkRadio 1480" WTOX Glen Allen/Richmond was not what he wanted to do the rest of his life. Thus, Booth turned in his key yesterday wishing Davidson the best of good luck and much success.

Booth was previously the host of "AM Charlottesville" on Clear Channel News/Talk WCHV/1260. He left there on September 15 and began on WTOX September 19. Booth's show, which replaced nationally syndicated Don Imus on WTOX, was structured much like "AM Charlottesville;" ...news, weather, sports and news/talk segments.

The veteran broadcaster was transferred in 1985 to run the old 1480 with call letters WLEE. Booth was off the air from 1982 to 1999 when he started doing some weekend work at "Oldies 106.5" WRCL, WRVA/1140, and Country "K95" WKHK. In addition to his on air work, he also does extensive voice over work in the Atlantic Region and is a partner in a successful advertising/public relations firm; Martin, Silver & Clients. Although he wants to keep his hand in broadcasting, no word on where he will land next was available at press time.

| back to top |
:// Majors is back

|

Tuesday, December 6, 2005






Mark Majors, a well known local Richmond on-air talent, makes his return to the airwaves on Denbar Communications' "93.5 Bobcat Country" WBBC Blackstone. Majors show airs weekdays from 3-6 p.m. A station source says, "His show is very informative, with a mix of sports, helpful hints, weather, news and great old and new country music!"

| back to top |

Entercom Norfolk has given the cluster (WVKL, WNVZ, WPTE, WWDE) Production Director Bart Thomasson the pink slip..... (12/05/2005)

:// Richmond AMer sold


|

Monday, December 5, 2005



What's left of MainQuad Richmond, silent WHAP/1340 Hopewell, has been sold to Benjamin-Dane for $200,000. Benjamin-Dane is headed up by Ron Reeves who started the company two years ago to acquire WJSS/1330 Havre de Grace MD. He also has station KTTP/1110 in Pineville (Alexandria) LA; purchased earlier this year. WHAP is Reeves' third.

MainQuad Richmond purchased WHAP when 4M Communications (RadioRichmond) sold its entire cluster to two groups. WLEE/990, WVNZ/1320, WTOX/1480 and WREJ/1540 went to Davidson Media Group and WHAP/1340 went to MainQuad for $200,000.

Reeves two other stations are doing brokered Gospel and its expected WHAP will follow once the station returns to the air.

| back to top |
:// VDOT looking at full power AM or FM station

|

Sunday, December 4, 2005



Tom Holden of The Virginian-Pilot reports that the Hampton Roads division of VDOT is seriously considering purchasing either a higher-power AM of FM station "to improve the quality of travel information for commuters." VDOT is waiting for a consultant's report to see if it's a viable option.

VDOT already owns Highway Advisory Radio; six 10-watt AM transmitters throughout Hampton Roads that broadcasts on AM610. Those transmitters don't cover all of Hampton Roads; including dead spots and scratchy reception. Steven Britch, the division administrator for Operations Management for VDOT, told The Pilot he estimated that an AM station might be available for $500,000. Saga Communications (WNOR/98.7, WAFX/106.9, WJOI/1230) GM Dave Paulus says that may be unrealistic, with the figure closer to millions of dollars for a station on the AM band.

The article mentions a few state highway departments owning station(s) outright, DelDOT's (Delaware) WTMC/1380 Wilmington being one of them. That station does 520 watts during the day but just 14 watts at night. On a side note, there are several area broadcasters interested in Ronn Cowan's bankrupted WBVA/1450 Bayside (Virginia Beach) and WVAB/1550 Virginia Beach. Will VDOT become a new suitor for one of those stations?

| back to top |
:// Can you hear now?

|

Saturday, December 3, 2005



Comcast Corp. has launched digital-phone service in Richmond, where it serves 250,000 customers. The operator's video and data subscribers can get voice-over-Internet-protocol service for $39.95 per month. The service includes local and long-distance, Web access to e-mail and emergency 911 service. (read more - MultiChannel News)

| back to top |
:// The Classic Rock format is 25 years old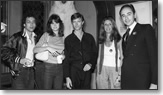 |

Saturday, December 3, 2005



Invention of the classic rock format really did occur at WYSP, Philadelphia in January of 1981, when then-PD and midday personality Dick Hungate sat in his office with radio pioneer Lee Abrams and discussed ways to compete against a very dominant pair of traditionally-programmed (65% established tracks and 35% brand new music) album rockers, WMMR and WIOQ. Bringing this true story to the forefront after 25 years of just "sitting on it" has, understandably, ruffled a few feathers among today's several classic rock radio consultants. But facts are facts, says Hungate...even if they emerge later rather than sooner... and the classic rock format actually is about to celebrate its 25th birthday, not its twentieth. Details are at www.classicrock969.com
Photo: Click to enlarge... Classic Rock 94 WYSP program director/midday talent Dick Hungate, assistant Pam, David Bowie, RCA Records president Robert Summer and wife in Feb., 1981.

| back to top |
:// WUND "moves" to Edenton

|

Friday, December 2, 2005






The COL (community of license) for UNC-TV's PBS affiliated WUND-TV/DT (analog 2/digital 20) has officially been changed to Edenton NC. UNC-TV successfully lobbied the FCC to changed their COL from Columbia NC to Edenton. Their argument was NE North Carolina residents, that technically lived in the Norfolk/Portsmouth/Newport News TV DMA, couldn't receive the station thru DBS (direct broadcast services) because the station's COL was located in the Greenville/Washington/New Bern TV DMA. By moving WUND's COL 23 miles to the northwest, it now puts the station in the Norfolk TV market. No changes to the station's signal was required.

Look for UNC-TV and WUND to require both DirecTV and DISH Network satellite services to carry its signal. This would make WUND available to ALL Hampton Roads residents that subscribe to LIL (locals-in-local) thru both satcasters. WUND had already successfully requested carriage on Cox Cable Hampton Roads back in 2002. It's available to Southside Cox Cable subscribers on channel 6.

| back to top |

We hear Entercom Norfolk OM Don London loves to read the crappy VARTV website everyday..... (12/2/2005)

:// Benita Adams adds to work load


|

Thursday, December 1, 2005



We've learned that WVEC (13/ABC) Hampton/Norfolk Traffic Reporter Benita Adams is doubling as the Arts and Entertainment Reporter for VBTV (Virginia Beach Television, Cox Cable channel 48). Her segment, "Around Town with Benita Adams," will highlight the arts, entertainment and historical events in the City of Virginia Beach. It's scheduled to begin airing this month. She will continue to report traffic for Channel 13.

| back to top |
:// McKay stays in the market

|

Thursday, December 1, 2005



Former Entercom Modern AC "94.9 The Point" WPTE Virginia Beach PD Steve McKay is now handling Sales for Max Media Classic Hits/AC "92-9 The Wave" WVBW Suffolk. Entercom Norfolk fired McKay in late March of this year.

| back to top |
:// Cox Hampton Roads carries Howard Stern


|

Thursday, December 1, 2005



Cox Communications Hampton Roads has begun to carry the Howard Stern On Demand (HSOD) channel. According to the company's Hampton Roads website, "HSOD is a first-of-its-kind service that is the ONLY way for fans to see all of the outrageous, hilarious antics that occur during Howard Stern's groundbreaking radio program. HSOD combines the ultimate uncensored collection of Howard Stern's complete television catalog, which spans more than 11 years and includes hundreds of hours of never-before-seen footage, with his new television program once he starts on SIRIUS satellite radio. With HSOD, fans will get to see exactly what Howard sees including all of the beautiful women, crazy gadgets, insane stunts and his wild cast of characters." Cox is offering the service for $9.99/mo until April 1, 2006 when the regular $13.99/mo price point kicks in.

| back to top |
:// Full circle for Michael Bryan

|

Thursday, December 1, 2005



Michael Bryan, current PD at Entercom Adult/Variety Hits "98-7 Simon FM" WSMW Greensboro, has been tapped to fill the shoes of Mike Klein who exited Entercom Rhythmic "Z104" WNVZ/104.5 Norfolk for... Greensboro. He will also take over PD duties from Don London.

Bryan is familiar with Z104. Back in 2002, Bryan handled Imaging and middays for the station and Imaging for Modern AC sister "94.9 The Point" WPTE. He left for Entercom's cluster in New Orleans as APD/middays for CHR "B97" WEZB/97.1 and was the Creative Imaging Director of Hot AC "105-3 The Zone" WKZN. In October 2003, Bryan was appointed PD at Entercom Modern AC "98-7 The Zone" WOZN now Simon FM. Bryan will start early next month.

| back to top |
:// Hampton Roads November 2005 TV sweeps numbers
WVEC takes noon and evenings, WAVY gets mornings and late nights

|

Thursday, December 1, 2005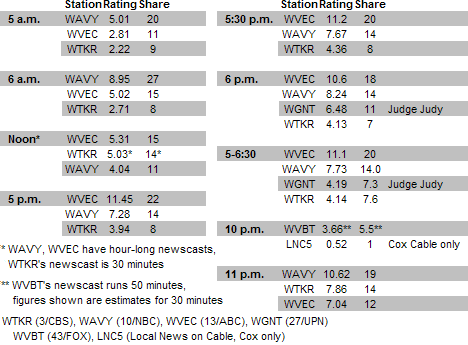 NOTE: The chart covers November 3 to November 30, 2005 (M-F, 5-day avg)

| back to top |
:// HamptonRoads.tv launches as new video website

|

Thursday, December 1, 2005






Hampton Roads' newest online venture, a video-only Web site named HamptonRoads.tv, was launched today by the interactive division of The Virginian-Pilot, Interactive Media. Leveraging the growing usage of online video and the increase in broadband Internet accessibility, HamptonRoads.tv brings local and national video into the family of the region's most visited local Web sites, HamptonRoads.com and PilotOnline.com. (read more - The Virginian-Pilot)

| back to top |

A new classified ad has been posted on VARTV today. Free Lance Star Radio is looking for a part-time News reporter for the cluster (WFLS, WYSK, WWUZ). Click "Classified Ads" on the left navigation panel for the complete details.

If your station/organization has any positions available (media oriented), get them on VARTV! You would be surprised who's reading..... (11/30/05)

| back to top |
:// Mike Klein has exited Z104

|

Wednesday, November 30, 2005



After seven years at Entercom Rhythmic "Z104" WNVZ/104.5 Norfolk, Mike Klein (Music Coordinator/afternoons) has resigned to join Dick Broadcasting's CHR "107-5 KZL" WKZL Winston-Salem/Greensboro as that station's new Assistant Program Director and Midday Personality. Klein hooks up with former co-worker Jason Goodman who is now WKZL's Program Director. Goodman told us, "... Mike couldn't stand being away from me, so he had to join me here. Actually, he just missed my wife's cooking. And, I thought his extensive knowledge of programming and motivating listeners was a good reason to bring him aboard." Klein starts at WKZL on Monday, January 2, 2006.

| back to top |
:// DJ BabeyDrew to tour with singer Chris Brown


Hot 102.1 personality the official "wax-scratcher" for rapper

|

Wednesday, November 30, 2005



PAIRING A RAPPER with a DJ now seems prehistoric. Ever since the days of gold ropes and stonewashed jeans, DJ Jazzy Jeff had the Fresh Prince, LL Cool J had Cut Creator, and Eric B. had Rakim. Now, with R&B borrowing so much on the hip-hop sound, more singers are adding DJs to their posse.

Hampton Roads can boast having a DJ who is part of that new trend: DJ BabeyDrew, who spins on Hot 102. BabeyDrew is the official wax-scratcher for singer Chris Brown, whose debut self-titled album arrives in stores today. (read more - The Virginian-Pilot)

| back to top |
:// Cox to carry Sprout

|

Tuesday, November 29, 2005






Cox Communications has inked a carriage deal with PBS Kids Sprout, the new ad-supported preschool network developed by PBS Kids, Sesame Workshop, Hit Entertainment and Comcast. The deal, which places Sprout in 6.2 million Cox households, puts the network's total reach at about 18 million subscribers. (read more - mediaweek.com)

| back to top |
:// WAVY names Sports Anchor

|

Tuesday, November 29, 2005






LIN TV's WAVY (10/NBC) Portsmouth/Norfolk and "FOX43" WVBT Virginia Beach has hired a new weekend Sports Reporter/Anchor, Ahmed Fareed. Fareed is replacing Chris Francis who left the stations, and "the business" for that matter, back in September. Francis had been freelancing for WAVY and WVBT until a replacement was hired.

Fareed hails from Toledo OH where he was the weekend Sports Anchor at Raycom Media's "NBC24" WNWO with previous stops at Gray Television's WILX (10/NBC) Onondaga/Lansing MI and Journal Broadcast Group's "FOX47" WSYM Lansing MI.

| back to top |

General Sales Manager Kevin Meeks exited Cox Radio Richmond several weeks ago. No word yet where he has landed..... (11/28/2005)

:// Richmond radio vet named Station Manager of WXGI and WSVS


|

Monday, November 28, 2005






FOR IMMEDIATE RELEASE... David Gee, President of Gee Communications, announces that Jack Alix will serve as Station Manager of both properties owned by the company effective immediately. Alix comes to the position and a return to management from nearly five years with MainQuad, owners of WBBT/WARV/WJZV. An 18-year veteran of Richmond area broadcasting, Alix also served as General Sales Manager or General Manager at stations in markets such as Roanoke/Lynchburg, Fredericksburg, Frederick MD, Lansing MI, Daytona Beach FL and more.

Alix also syndicated the worldwide weekly radio show, "Rock and Roll Roots," produced at Q94 in Richmond in the 70's and 80's. This hometown achievement aired on over 145 stations in the United States, Japan, Hong Kong and Australia. Alix lives in Midlothian and is the proud father of four grown children.

On ESPN-950, Alix says "ESPN is the worldwide leader in sports programming and with the 25-54 year old market of affluent and passionate sports lovers, it is the perfect place to associate with one of today's "coolest" mediums…and it's the only ESPN radio station in Richmond as well as being locally owned and operated. Home of the Virginia Tech Hokies, local high school games, and major Richmond sports personalities like "Big Al" Coleman in morning drive weekdays and TV's Greg Burton on the "Drive" afternoons…it's the perfect place to reach consumers when their "passion" for sports and intense listening is greatest on Richmond's ESPN Radio 950."

Look for great opportunities to partner with the station and with Jack Alix, who will be working with programming, promotion and sales to help ESPN Radio 950 continue it's growth in the Richmond radio market.

| back to top |
:// Hot website relaunched... again

|

Monday, November 28, 2005






On Top Communications has relaunched the website for Urban "Hot 102.1" WWHV Virginia Beach for a third time at hot1021va.com. Website provider, Radio Data Group, is now handling the station's online presence. Previous launches included the original hot1021.com and hot1021fm.com.

Hot's Listen LIVE link is again active on the new website. It had been silent for awhile.

| back to top |
:// Verizon launches FiOS TV in Herndon; first rollout in East

|

Sunday, November 27, 2005






The future of television arrives this week in this northern Virginia community, when Verizon unveils Verizon FiOS TV over its revolutionary fiber-optic network here. Herndon is the second community to date in which Verizon is offering FiOS TV. The service debuted Sept. 22 in Keller, Texas, and customer sales there have been strong. Verizon plans to make FiOS TV available in the future in other communities in Virginia and across the company's service territory. (read more - Verizon)

| back to top |
:// Locally produced HD program to air

|

Sunday, November 27, 2005






Hampton Roads Educational Telecommunications Association's WHRO-TV/DT (15/PBS) will premier the first local HDTV broadcast production, "Civil War in Hampton Roads," at 8 p.m. tonight. It will air on 15-1 HD, 15-2 SD and 15 analog. To the best of our knowledge, it is the first full-length (60 minute) local HD program produced by a Hampton Roads TV station. It was privately premiered last week to a full house at the Naro as a full-screen HD presentation. (For more - WHRO-TV)

| back to top |

East Carolina Radio's Soft AC "Mix 96" WKJX/96.7 Elizabeth City (12:01 a.m.), Delmarva Educational Association's "Word In Praise" WWIP/89.1 (12:01 a.m.), Telemedia Broadcasting's 60s-70s Oldies WGRQ/95.9 Colonial Beach (12:01 a.m.), Saga Communications' Standards WJOI/1230 Norfolk, Piedmont Communications' Standards simulcast WCVA/1490 Culpeper, WVCV/1340 Orange (3 a.m.) and Entercom Mainstream AC "2WD" WWDE/101.3 Hampton/Norfolk go all-holiday music this morning..... (11/25/05)



Clear Channel Soft AC "Lite 98" WTVR Richmond, Centennial Broadcasting's Standards "106.9 The Lake" WLEQ Bedford, Roanoke/Lynchburg and AC "Xtra 99.1" WXGM Gloucester (12:01 a.m.) go all-holiday music early this morning..... (11/24/05)

| back to top |
:// Ch-ch-changes at Spanish outlet

|

Wednesday, November 23, 2005






On November 1, 2005 Davidson Media Group's Spanish "Selecta 1050" WVXX Norfolk entered into a brokerage agreement with Hindlin Broadcasting, LLC. Andy Hindlin now serves as President & General Manager for the station. Former Interim GM, Jack Rattigan, remains with the station in sales and as a consultant with Davidson Media Group. WVXX keeps the Spanish Contemporary format.

Hindlin's resume includes General Sales Manager at the former WFOG/92.9 Suffolk/Norfolk and On Top Communication's Urban "Hot 102.1" WWHV Virginia Beach, and CC Norfolk in sales.

| back to top |

UPDATED: CC Soft AC "Sunny 93.5" WSNV/WSNZ Roanoke/Lynchburg did indeed go all-holiday tunes today as we speculated earlier. The flurry started at 3 p.m. (11/23/05)



Happy Birthday shout-out to Scott Media Group's President, David Lyons, who turned 32 on Sunday. (11/23/05)

| back to top |
:// New Virginia Beach TV station to go religious

|

Wednesday, November 23, 2005






Religious outlet Trinity Broadcasting Network (TBN) has announced in their November newsletter that Copeland Channel 21, LLC's new WHRE-TV/21 Virginia Beach will become a full-time affiliate of TBN. WHRE is expecting to be on the air early 2006 with a full-power signal covering the entire Hampton Roads area. TBN owns a (low-powered) translator in Virginia Beach on channel 24.

| back to top |

Clear Channel AC "Mix 93-1" WSVO Staunton/Harrisonburg went all-holiday Monday..... (11/22/05)

| back to top |
:// For some, the picture is still fuzzy on high-def televisions

|

Tuesday, November 22, 2005



In the next few months, many families will purchase new high-definition television sets, ensconce them in their living rooms and ask a single question: What's on? In addition to the same shows in the old analog or standard digital format, the new TVs open a window to programs in high definition – ultra-detailed images with superior color, clarity and sound. (read more - The Virginian-Pilot)

| back to top |
:// Mike Klein house hunting in NC?

|

Tuesday, November 22, 2005



That's what we and AllAccess.com hear. Mike Klein, APD/MD/afternoons at Entercom Rhythmic "Z104" WNVZ/104.5 Norfolk, was in Greensboro last week and heard on the air at Dick Broadcasting's CHR "107-5 KZL" WKZL Winston-Salem/Greensboro. Interestingly, that's where former co-worker Jason Goodman landed after leaving Entercom Norfolk (WPTE) earlier this year for WKZL. Goodman is now the station's PD. Goodman was recently married in Virginia Beach. Is that when an offer was extended to Klein??? Stay tuned... By the way, Mike's birthday is on Thanksgiving this year. He turns 42....

| back to top |
:// Sun sets on Sonny

|

Tuesday, November 22, 2005



After four years doing mornings at Entercom Urban AC "95-7 R&B" WVKL Norfolk, Sonny Andre will exit the station at the end of the month when his contract expires. Andre has been WVKL's only morning host; the station dropped Oldies for Urban AC in January 2001.

| back to top |
:// Anchor/reporter to exit... really


|

Monday, November 21, 2005



VARTV reported over two months ago that "13NEWS" WVEC (ABC) Hampton/Norfolk weekend anchor/investigative reporter Ramona Parks would be leaving the station at the end of September. She was plucked to work (in an unknown role) at Belo Broadcasting sister station "11NEWS" KHOU-TV (CBS) Houston. The following month, she changed her mind and stayed in Hampton Roads. That didn't last long. WVEC News Director Rich Levenson announced to his staff last week that Parks is leaving the station for Washington, DC. She's heading "home," to accept a public relations position with the NEA (National Education Association). Parks will be with 13NEWS until the end of December.

Levenson told staffers, "Ramona has done an outstanding job in her almost 5 year tenure at 13 (N)ews. We will miss her." She started at WVEC began back in 2001, coming from Richmond, rising from general assignment reporter to investigator and weekend anchor.

| back to top |
:// Alternative Broadcasting starts up in NOVA

|

Monday, November 21, 2005





FOR RELEASE... On Tuesday November 15th northern Virginia based non-profit Alternative Broadcasting launched an internet stream of what it plans to turn into a commercial-free FM rock radio station in the Washington DC area at our website http://www.alternativebroadcasting.org. The station launched with a word from general manager Tim Davis, and program director Catherine Seve. In cooperation with Charlottesville's non-profit rock station WNRN as well as many DC area broadcasting and engineering professionals we hope to launch an FM station within 2 years in the area.

We are currently refining our format and working on making it what the listeners of DC truly want to hear, instead of what advertisers and corporations want their listeners to hear. Although at the moment the station is fully automated over the next few months we plan to make it more of a live interactive format.

Being non-profit and 100% commercial free we are relying on donations and sponsorship to bring DC the kind of radio that it really deserves.

Alternative Broadcasting, a radio revolution.

| back to top |
:// Ninth Annual Fox Mayflower Marathon

|

Friday, November 18, 2005



Today, Saga Communications' Classic Rock "106.9 The Fox" WAFX begins their largest community outreach event... the FOX Mayflower Marathon at 10 a.m. The Marathon raises close to 200 tons of food every year. (read more - 1069thefox.com)

| back to top |
:// Tiny WMEK-AM is sold

|

Friday, November 18, 2005



West Mecklenburg Broadcasting, headed up by Lee Payne, sells Christian Talk "Your Information Station" WMEK/980 Chase City VA for $51K. Payne sells the station to Steve Battaglia, his first station. WMEK is a 500 watt daytime only.

| back to top |

Two new classified ads have been posted on VARTV today. Gee Communication's "ESPN Radio 950" WXGI Richmond is looking for a Senior Account Executive and Free Lance-Star Radio's Alternative WYSK/99.3 is seeking a full-time On-Air Personality. Click "Classified Ads" on the left navigation panel for the complete details.

If your station/organization has any positions available (media oriented), get them on VARTV! You would be surprised who's reading..... (11/17/05)

| back to top |
:// WBLT under new management and changing formats

|

Thursday, November 17, 2005



WBLT's format changed the beginning of this month. So did its ownership. Formerly an easy listing and oldies station, one of the few music-format radio stations left on the AM dial, WBLT became a talk-radio station on Nov. 1, the date that its sale to Forest-based 3 Daughters Media, owned by Gary Burns, became final. (read more - Bedford Bulletin)

| back to top |
:// ND Frank Hammon pens story in this month's RTNDA Communicator


|

Tuesday, November 15, 2005



When four adults were killed at the National Boy Scout Jamboree in neighboring Caroline County, VA, this summer, and we were short-staffed with people on vacations and maternity leave, convergence helped us get the story. The Free Lance-Star, the local newspaper that owns WFLS-FM, WWUZ-FM and WYSK-AM/FM in Fredericksburg, VA, had reporters on the scene. Our desk was able to pass along information from the station scanner that was not available in the field so reporters could ask detailed questions and verify information. In return, we got quick answers and could go on air and online with accurate information. (read more - RTNDA Communicator)

| back to top |
:// The ink continues to flow

|

Tuesday, November 15, 2005



Dick Hungate, new 2-7 p.m. personality on Free Lance Star Radio's "Classic Rock 96.9" WWUZ jokes that he couldn't get any ink whatsoever for twenty years and now the presses keep rolling. He shares more personal classic rock stories in an interview at fredericksburg.com.

| back to top |
:// WNDJ-FM (Windy 105), White Stone, has been acquired by Two Rivers Comm.

|

Monday, November 14, 2005






FOR IMMEDIATE RELEASE... Two Rivers Communications, Inc. is headed by long time broadcasters, William Sherard and Sydney Abel. Sherard, a Virginia native, owned and operated stations in Alexandria, Virginia for over fifteen years. Abel began his broadcasting career in Washington, owning and operating radio stations in Annapolis, Maryland and Manassas, Virginia.

Two Rivers Communications, Inc. owns WKWI (101.7 BAY FM), Kilmarnock, Virginia which it acquired in June, 2004. "The Northern Neck and Middle Peninsula are communities in which local radio still plays an important role," said Abel. "Radio's real strength is its ability to reflect the interests and needs of the community, and with our second hometown station, we believe we can do this even more effectively."

Mitt Younts, owner of WNDJ said, "for ten years WINDY 105 FM has provided a real community service to the area with its exclusive talk, sports and music programming." Two Rivers Communications has a proven track record in local community service as well, and I'm confident they will continue that tradition."

WNDJ (WINDY 105 FM) broadcasts 24 hours daily and programs a "Nostalgia" American classic sound of adult favorites, with local news, talk, weather and sports. WKWI (101.7 BAY FM) radio has a long history in the Northern Neck, this year celebrating its 30th anniversary. WNDJ is being acquired for $700,000.

| back to top |
:// New morning anchor's first day


|

Monday, November 14, 2005



New York Times "Your NewsChannel 3" WTKR (CBS) Norfolk introduced their new morning co-anchor Matt Keller this morning. Keller is from Catamount Broadcast Group's KHSL (12/CBS) Chico CA, the nation's 130th largest TV market where he anchored the 5, 5:30, 6:30 and 11 p.m. newscasts. He was that station's main anchor and managing editor. This wasn't Keller's actual first day behind the desk and on-air at WTKR. Weekend Anchor Stacy Davis and Meteorologist Kelli Durand had a brief but very awkard Q&A session with Keller before the end of WTKR's Sunday morning newscast.

News Director Jeff Parsons announced in early October that Keller had accepted the position to co-host the station's morning newscasts with Bianca Martinez. Parsons told staffers last month, "Matt will join Bianca, Patrick and Jennifer to create a great team that can help move our AM show forward. Expect this team to take a leadership role in their show as well as our growing number of community events." After the morning news, Keller "will focus his reporting efforts in Virginia Beach for the noon and 90 minute newscasts starting at 5."

Keller replaces Chris Hopkins who was demoted to weekend anchoring duties early this summer. By the end of summer, Hopkins learned that his contract wasn't being renewed by the station.

| back to top |

A new classified ad has been posted on VARTV. Cox Radio Richmond's Classic Rock "96.5 The Planet" WKLR is looking for an Account Manager. Click "Classified Ads" on the left navigation panel for the complete details.

If your station/organization has any positions available (media oriented), get them on VARTV! You would be surprised who's reading..... (11/10/05)

| back to top |
:// New radio station quickly on the air

|

Thursday, November 10, 2005






Educational Media Corp's (EMC) new WWED/89.5 Spotsylvania is on the air using Moody Bible Institute's religious outlet Moody Broadcasting Network (MBN). MBN has over two dozen affiliated stations in several areas around the country. The FCC granted a CP (construction permit) to EMC just over two months ago and quickly thereafter snatched the WWED call letters. EMC, headed up by Pete Stover, is based in Spotsylvania.

| back to top |

A new classified ad has been posted on VARTV. Free Lance Star Radio (WFLS, WWUZ, WYSK) is seeking a Traffic & Continuity Assistant. Click "Classified Ads" on the left navigation panel for the complete details.

If your station/organization has any positions available (media oriented), get them on VARTV! You would be surprised who's reading..... (11/9/05)

| back to top |
:// Stork spotted

|

Wednesday, November 9, 2005



"13NEWS" WVEC (ABC) Investigative reporter Craig Civale and his wife Michelle Civale (formerly WVEC reporter Michelle Louie) have a new daughter Kaylie Mei Civale was born Saturday, November 5 at 8:55 a.m. She weighed in at 6 pounds, 2 ounces and is 19" long. Mom, Dad and baby are all fine.

| back to top |
:// Former WAVY anchor has his say in Court


|

Wednesday, November 9, 2005



UPADTED: With his eyes closed and his head tipped back, Thomas Roberts (former WAVY 10/NBC and current CNN news anchor) listened Tuesday morning in court to the painful details of the evenings and mornings he spent with his high school chaplain -- details that have haunted him since the late 1980s. Only this time, the 33-year-old former Calvert Hall College student heard them with a sense of relief, exhaustion and vindication. (read more - The Baltimore Sun) (video interview with former WAVY collegue Lowell Melser of WBAL-TV Baltimore)

| back to top |
:// Hot jock on TV


|

Tuesday, November 8, 2005



Catch Mixer/On-air personality DJ BabeyDrew, heard on On Top Urban "Hot 102.1" WWHV Virginia Beach, LIVE from New York City on MTV's "TRL" this afternoon at 5. "Drew" is Chris Brown's official DJ. The 16 year-old rapper will be performing his new hit "Run It." Drew will also be seen on The Vibe Awards show, Tuesday evening on UPN.

| back to top |
:// For a good kause

|

Monday, November 7, 2005





Coming soon to wherever you buy music: The Wurst Of Tommy & Rumble, the new charity CD from your favorite morning team! Yes, we're celebrating Tommy & Rumble's 10th anniversary by bringing you an all-star collection of their most popular bits from the past decade -- including a few we can no longer play because of a certain organization that (appropriately) starts with the letter "F". But now you can hear them again in all their indecent (?) glory! (read more - fm99.com)

| back to top |
:// Even with 2 stations, (the Norfolk Admirals) cannot reach all radio listeners

|

Saturday, November 5, 2005






An old problem has returned to plague the Norfolk Admirals: Some local fans can't tune in the team's radio broadcasts. In the past, it was primarily the western parts of the region . Admirals backers in Western Branch and Deep Creek often groused, and those in Suffolk got mostly static. (read more - The Virginian-Pilot)

EDITOR'S NOTE: Admirals minority owner, Dave Rosenfield, told The Pilot that "WPMH and WTJZ's owner (Chesapeake-Portsmouth Broadcasting) is looking to buy and activate a Virginia Beach station that's been off the air." That reference is being made to Ronn Cowan's WBVA/1450 Bayside/Virginia Beach and/or WVAB/1550 Virginia Beach. Both of those stations have been off-the-air since its owner is going through bankruptcy.

| back to top |
:// New OM at Radio One Richmond


|

Saturday, November 5, 2005



Radio One Urban AC "Kiss FM" WKJS//WKJM PD Al Payne has been promoted to Operations Manager for the Richmond cluster (Urban "Power 92-1 Jamz" WCDX, Gospel "Praise 104.7" WPZZ, and WKJS//WKJM). Payne will also oversee WCDX and WPZZ but Reggie Baker remains the Program Director of those two stations.

Payne arrived at Radio One Richmond just over a year ago to replace the previous OM Kevin Gardner. Before coming to Richmond, Payne was PD/afternoons at Cumulus Urban "Coast 97.3" WMNX Wilmington NC.

| back to top |
:// Snowflakes are falling

|

Friday, November 4, 2005



We believe the first radio station in Virginia to go all-holiday this season has just happened. Clear Channel Soft AC "107.7 Lite FM" WJCD decked-the-halls this afternoon at 3 p.m.

| back to top |
:// As Norfolk council debuts on TV, three image experts offer reviews

|

Friday, November 4, 2005






ONE WEEK AGO TONIGHT, the Norfolk City Council made history with the televising of its first formal council session. The morning after, The Virginian-Pilot convened a panel of experts to offer council members some tips as they move into the electronic age. Panelists included Sandy Dumont, a Norfolk image consultant and executive director of the Impression Strategies Institute; Marie Stewart, a Norfolk makeup and nail artist who runs Artisan Nails; and Doug Aronson, a former TV reporter for WVEC and WAVY. (read more - The Virginian-Pilot)

| back to top |
:// WBLT changing hands, boosting airwaves

|

Thursday, November 3, 2005



A local (Bedford) radio station with a more than 50-year history in Bedford is undergoing some changes, including a new owner, new format and soon-to-be-increased signal strength. WBLT (1350 AM), which first broadcast Feb. 9, 1950, has been sold to a Lynchburg-area company and will move its studio to Forest. The station will still broadcast from its tower on Poplar Street in Bedford. (read more - The News & Advance)

| back to top |
:// Hungate in Style

|

Thursday, November 3, 2005



Fans of Classic Rock can check out a new interview with format originator Dick Hungate, for the last 23 years in the Richmond market at styleweekly.com. The award-winning magazine is also distributed free across central Virginia each week. Hungate does afternoons on Free Lance-Star Radio's "Classic Rock 96.9" WWUZ.

| back to top |
:// Coy to Consolidated Media


|

Thursday, November 3, 2005



FOR IMMEDIATE RELEASE... Veteran Radio Programmer and On-Air Talent, Wayne Coy has resigned his position as Program Director of Clear Channel CHR, WRVQ (Q94) Richmond, VA. Effective November 10, 2005.

Coy has been named Promotion Manager for Consolidated Media, headquartered in Las Vegas, Nevada. He will be responsible for planning and executing radio and television promotions for Consolidated and act as a liaison for the company to the broadcasting, entertainment and music industries.

"I'm pumped" said Coy, "Although it's very tough to leave behind the staff and management at Q94, they share in my excitement over finding an outlet for my creative energies that will allow me to maximize my abilities and continue to work with radio and music professionals. After 24 years on the air and programming, I felt like it was time to stretch the road a bit further."

He adds, "I've never believed that anyone should be put in a box and labeled as 'this' or 'that'. Life is way too short to not continue to learn and grow. This position will keep me involved with radio and the entertainment business on a day-to-day basis. Consolidated is a young and dynamic company that is only beginning to realize it's amazing potential. I am also looking forward to working closely with Lance O'Brien (Vice President) and Michael Kaplan (Chairman Of The Board) and, building on the already strong relationships with Premiere Radio, Westwood One and great radio stations around the world.

The move to the West Coast will also serve as a homecoming for the California native, "Yes, the good ol' Pacific Time Zone. I'm getting to a time in life where being near family is a huge priority. Number one, actually."

O'Brien is enthused about Coy's impending arrival adding, "Wayne has been at this a long time and he knows virtually everyone. He's a respected programmer and an out of the box thinker. We can't wait to have him on our team". Coy will begin his new duties November 15.

In the wake of his departure from WRVQ, Darrin Stone and Jonathan Reed have been upped to interim Program Director and APD respectively.

| back to top |
:// Local Internet station launched

|

Thursday, November 3, 2005



FOR IMMEDIATE RELEASE... Dr. Ronnie D. Joyner (WGPL/1350, WPCE/1400, WCPK/1600) has launched a new Internet Gospel radio station called Hot Joy Radio. Hot Joy Radio plays the Top 40 in Gospel Music and also broadcast Ministries. Log onto hotjoyradio.com and check out the all new Internet Station "Playing Nothing but the 'Blessed' in Gospel Music and Ministries"... HOT JOY RADIO.

| back to top |
:// TV Sweeps begin today

|

Thursday, November 3, 2005



This is the period where stations/networks around the country bring out their first-run programming and gimmicks to get viewers to watch. Ratings help determine how much networks and local stations charge for advertising. Locally, stations try to lure viewers with investigative reporting and/or contests and giveaways.

We took a look at Tuesday's Hampton Roads TV ratings (newscasts) to see where each station stands going into the Sweeps. It still looks bad for New York Times "Your NewsChannel 3" WTKR (CBS) Norfolk especially at the 6 p.m. half-hour. The station is getting clobbered by Belo Broadcasting's "13NEWS" WVEC (ABC); 10.7 rating vs a 2.8. During that same half-hour though, Judge Judy on Viacom O&O "UPN27" WGNT not only bested WTKR's newscast it also slipped past LIN TV's "Wavy News 10 at 6" (WAVY/NBC).

| back to top |
:// Changes at Clear Channel Norfolk


|

Tuesday, November 1, 2005



CC Norfolk Afternoon Traffic Reporter/Production Assistant Ashley Marx, also known as Yuna Lee doing Saturday news anchoring on "NewsRadio 1140" WRVA Richmond, has departed for sunny skies in West Palm Beach Fl. Starting next week, she'll be anchoring news for Infinity's Country WIRK/107.9 and TV Traffic Reporter for Hearst-Argyle "PBF25" WPBF (ABC).

Taking over for her, is Hampton Roads vet Keith Bennett, most recently PD/PM Drive host at Hampton Radio II's Country/NASCAR "1490 The Outlaw."

| back to top |
:// Cox to sell some cable systems to Cebridge Connections

|

Tuesday, November 1, 2005



A private-equity group led by cable entrepreneur Jerry Kent is set to purchase a group of cable systems from Cox Communications Inc. for $2.5 billion to $3 billion, the Wall Street Journal reported on Tuesday, citing people familiar with the matter. (read more - Reuters)

| back to top |
:// Fredericksburg's Hometown Holiday Headquarters

|

Tuesday, November 1, 2005






FOR IMMEDIATE RELEASE... Telemedia Broadcasting, Inc. announces that Fredericksburg's Hometown Radio Station (WGRQ-FM) will soon become Fredericksburg's Hometown Holiday Headquarters. 95.9 WGRQ, The SuperHits of The 60's & 70's will officially begin playing continuous holiday favorites at 12:01 AM on Friday, November 25 (through) Christmas Day. Any time of the day or night just tune to 95.9 WGRQ to hear music that will put you in the sprit of the season, or check out more holiday music on-line at www.959WGRQ.com.

"The holiday season is all about tradition and we're happy to continue another one here in our area with continuous holiday favorites all season long," states Program Director Jim Herring. "While we set the stage for the holidays with seasonal music, we will continue to provide local hometown sports coverage like the High School Football playoffs as well as Virginia Tech Hokie football and The Washington Redskins."

Local schools and places of worship will continue to be recognized as the Hometown Holiday Spotlight shines on each with on-air broadcasts of music from these holiday performances. Hometown Holiday Happenings will also be promoted through a complete listing on the web (at www.959WGRQ.com) of area holiday events and performances.

Other programming changes will occur as a result of the holiday programming including the hiatus of "Coast To Coast Beach Favorites" until Sunday, January 1. Telemedia Broadcasting, Inc. also owns and operates Thunder 104.5, (WGRX-FM) Country That Rocks!

| back to top |
:// Snyder to exit CBS6


|

Tuesday, November 1, 2005



Morning Meteorologist Marty Synder at Raycom Media "CBS6" WTVR Richmond will be exiting the station after the November TV sweeps period ends. Synder is heading to his hometown of Rochester NY, accepting a position with Clear Channel Television's "News Source 13" WHAM (ABC). WHAM's news director, Chuck Samuels, said Synder will join the morning crew in December.

| back to top |

News Archives.....