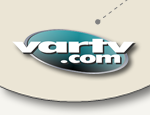 » If you have any news, updates, additions or corrections... e-mail them to editor@VARTV.com.




:// Star City's Spirit expands

Positive Alternative Radio's CCM "Spirit FM," based on WRXT/90.3 Roanoke, has expanded its coverage area with a new signal from Galax VA, WOKG/90.3 which began yesterday. It didn't last too long though... the satellite station's transmission system went down. WOKG is off the air but is expected to be back up later today. "Spirit FM" not only can be heard on the two aforementioned stations but also on two other full-powered signals -- WPAR/91.3 Salem VA and WPIB/91.1 Bluefield/Beckley WV, and a handful of low-powered repeaters in south central Virginia and the NRV..... (4/29/05)

:// Sports Director to exit

Ted Alexander, Sports Director for New York Times-owned "NewsChannel 3" WTKR Norfolk, will be exiting the station at the end of May (ratings) Sweeps. He has been with WTKR since 1996 as the Weekend Sports Anchor and was moved to Sports Director in 1998.

It is expected to be announced that Alexander has accepted the position of morning drive co-host at Entercom Mainstream AC "2WD" WWDE/101.3 Hampton/Norfolk. Alexander is no stranger to 2WD as he has been doing the Monday thru Saturday overnight and Saturday afternoon air shifts for the station.

Alexander will be teamed up with new Breakfast Bunch host/News Director Jennifer Pulley. Dick Lamb, Paul Richardson and LeAnne Rains have all exited The Breakfast Bunch within the last couple of months..... (4/29/05)

:// Woo Woo to become full-time

Mary Kathryn, morning show producer for Chuck & Jenna on Entercom's Modern AC "94.9 The Point" WPTE Virginia Beach, will become a full-time employee of WPTE. New Point PD Barry McKay said, "Woo Woo's talent, drive and strong work ethic is a perfect fit for the Point." She begins her full-time status on May 1..... (4/29/05)

:// Gee Communications acquires new radio station

FOR IMMEDIATE RELEASE... On May 1, 2005, Gee Communications (will become) the new owner of WSVS AM 800 in Crewe, Virginia. This is the second radio station acquired by Gee Communications who also owns WXGI ESPN Radio AM 950.

WSVS AM 800 was previously owned and operated by Colonial Broadcasting Company. The station was established in 1947, ironically, the same year as WXGI. However, these two stations have more in common than their year of inception. WSVS broadcasts "Classic Hit Country" and community local programming. Until WXGI became an ESPN affiliate a year ago, it also carried "Classic Hit Country."

The acquisition of WSVS has given Gee Communications an opportunity to re-establish its country roots and become a part of a small town community. Gee Communications plans to preserve and enhance the current format of WSVS and keep its strong position in the community that has been maintained for over 50 years.

A commemorative event was held on April 20, 2005 to celebrate the change in ownership. The event was sponsored by the Crewe/Burkeville Chamber of Commerce and the Blackstone Chamber of Commerce. Over 70 guests from surrounding areas attended the celebration. During the event, John Wilson, President of Colonial Broadcasting, handed over a little red wagon with the WSVS call letters and a key to the station to David Gee, President of Gee Communications.

A little history on WSVS… WSVS chose their call letters in 1946 as a representation of their slogan, "Southside's Voice of Service." WSVS coverage reaches out to Crewe, Burkeville, Kenbridge, Farmville, Amelia, Chesterfield and parts of Henrico. The station has won several awards for its newscasting from the Associated Press News Service. In 1955, WSVS was the only station in Virginia to win the competition in every area of newscasting. Gee Communications plans to uphold this prestigious reputation as the new operator and owner of WSVS..... :// Production scam

There is an individual that goes by the names of Winston Lawrence or B.J. that has a production truck in the Virginia area. He does freelance work for media companies in this area and calls television stations in the Richmond area soliciting help for money. He takes the money and runs. He has scammed several employees at Raycom Media's "CBS6" WTVR in Richmond VA. (4/28/05)

:// Time Warner moves into NE NC

One of the country's biggest cable television companies has bought the two Adelphia Cable franchises in Northeastern North Carolina. As part of a take-over deal between Time Warner Cable and Comcast, Adelphia is being split by the two giants.

Elizabeth City and Ahoskie are served by Adelphia. Time Warner Cable currently has over 1½ million basic subscribers in North Carolina, as well as a corporate headquarters in Charlotte. The deal is not expected to close until early next year.

In North Carolina, Adelphia runs six total systems... in Virginia, 23. Sources confirm the Elizabeth City/Ahoskie purchases to TWC and a Comcast press release says all the Virginia Adelphia systems are going to Comcast..... (4/27/05)

Congratulations go out to midday host Chris Caliente at "103JAMZ" WOWI/102.9 Norfolk who delivered a healthy baby boy, Michael Christopher Carrington..... (4/27/05)

:// Behind the scenes of WTKR

New York Times owned "NewsChannel 3" WTKR Norfolk has been taking viewers behind the scenes of the station during their newscasts today including the DOC - Digital Operations Center where staff is responsible for the on-air product for eight New York Times owned TV stations. Also, Channel 3 debuted LIVE streaming of their noon newscast online at WTKR.com. You can also catch up on previously aired major stories within the "WTKR Video Player" (4/26/05)

:// What's old is new again

On Top Communications' Urban "Hot 102.1" WWHV Virginia Beach has again picked up the nationally syndicated Russ Parr Morning Show. The station recently let go Herman Hurston and Chase Thomas who made up The Supreme Team, after just one year, due to what we hear were low ratings and big paychecks. The Supreme Team bumped Russ Parr back in March 2004 when Clear Channel Urban "103Jamz" WOWI dropped the duo for The Doug Banks Show which shifted from the blown-up Hip-Hop "92.1 The Beat" WBHH. WOWI has since dropped Doug Banks for The Boodah Brothers who shifted from afternoons to do mornings. The Russ Parr Morning Show was the very first show/program to be heard on the then brand new Hot 102.1 in January 2002..... (4/25/05)

:// Dick Lamb TV

Have you seen the new Harrison's moving company commercial with Dick Lamb in it? It also features Paul Richardson with a box complete with microphone in it. Richardson says something to the effect of "Hey, wait Dick, I'm coming with you..." A subtle reference to "moving" to another place.... a la WFOG/92.9??? On a more serious note, Richardson was recently involved in a "low speed" motorcycle accident. Quickly on his way to recovery. Our best wishes go out to him and friends & family..... (4/25/05)

:// New music channel on free OTA

Music TV pioneer Les Garland is at it again. Garland has partnered with Montgomery AL based Raycom Media to launch the Tube Music Network, a 24-hour channel devoted to music video programming and geared to the adult contemporary (AC) market.

No stranger to new ventures, Garland co-founded MTV and VH1. He helped launch The Box, an early interactive music video channel. This time around, he is taking a chance with a relatively new method of broadcasting called "multicasting," which enables digital TV stations to operate more than one outlet in a market. As of this post, Raycom Media's WTVR-DT Richmond is not carrying the channel. (read more - Reuters)..... (4/25/05)

:// Sure it's news

Virginia-based Plan 9 Records, with stores in Richmond, Charlottesville, Harrisonburg and the newest in Williamsburg, has purchased long time Richmond-based used record dealer Memory Lane Records and their sister company, Internet record dealer The Record Finder. We hear that Memory Lane/Record Finder with remain in their Northern Henrico County location off Staples Mill Rd, taking on storage of some of Plan 9's vinyl record inventory and act as an entry way into the world of record auctions for Plan 9..... (4/25/05)

:// Good timing

Comcast Richmond has added TNT-HD to their High Definition tier over the weekend. The new channel can be found on channel 249, north and south of the River. Most of TNT-HD's programming is upconverted SD (standard definition) but its sports programs are increasingly being broadcast in HD including the National Basketball Association playoffs now showing. Also the National Football League's Thursday night and Saturday games could be up for grabs with TNT and TNT-HD rumored to be in the hunt to snatch it..... (4/25/05)

:// Overhaul in overdrive
WCYB newscast makeover a triumph of collaboration

While the recent "ultimate makeover" of the news operation at WCYB-TV in Bristol, Va., put the station's revamp plans on a dramatic fast track, getting the station's news up to date involved a rare, months-long collaboration with five different companies.

As part of the Radio-Television News Directors Association's inaugural "Ultimate Newscast Makeover," the broadcast design firms donated their work and collaborated to bring new stages, a state-of-the-art weather center and fresh graphics and music to the Bluestone-owned station. All told, the revamp was worth some $250,000. (read more - TVWeek.com)..... (4/22/05)

:// 98X and the American Cancer Society

Active Rock Radio Station WOBX-98.1FM, will pull off one of their craziest stunts ever when they roll out the "98X Lazy Listener Contest" on Saturday, April 23rd at Dirty Dick's Crab House of Nags Head. Ten lucky contestants will be chosen randomly from hundreds of entries and be invited to sit on a stool, appropriately dressed in pajamas or any other "lazy" attire they deem fit, and collect money in a bucket from family, friends, and passer-bys. The contest lasts from 11am to 7pm that day and the contestant with the most money at the end of the day wins a slew of prizes to be lazy with. Including a Chaise lounge, a DVD/VCR combo, a 27" color TV, a TV Poker Video Game System, and a fantastic weekend at a ResortQuest Outer Banks Vacation Home! (A)ll of the money collected from the contest will be donated to The American Cancer Society's RELAY FOR LIFE.

Contestants will be able to eat, drink, and use their cell phones during the contest. They will also be encouraged to use their phones to call family and friends to come out and drop money in their buckets throughout the contest to insure a possible win. 98X will be on hand with all of their air personalities to broadcast live for the entire event and it is expected that the event will draw hundreds of people, who's curiosity in viewing the ten contestants from the road, will force them to stop and take part. The radio promotion is one in many that the station plans on using in the coming months to gain listenership and a strong hold on its position as the number one rock station in the market..... (4/21/05)

Even more on the WHLF/95.3 South Boston sale to Lakes Media. Long-Time radio personality Nick Long is named GM of the station. (read more - Gazette-Virginian)..... (4/21/05)

:// JJ McKay finds new home

The legendary JJ "Hitman" McKay joins Sebago Broadcasting's Rock AC "Island, 96-5CTG" WCTG Chincoteague to do mornings. Hitman was host of the 100KHI Top 40 outlet in the 80s and 90s; also former co-owner and morning host of Modern Rock "X107" WRXS/106.9 Ocean City. Most recently, Hitman did a short stint on WKHZ/1590 but leaves for the big "stick" on FM at CTG. The station has a strong signal from lower Delaware down to the Bay Bridge Tunnel. Hitman will be joined by co-host "Glen the Engineer," with the new show kicking off on Monday, May 2. McKay continues his "real" job as GM of the world famous Purple Moose Saloon & Nightclub on the boardwalk in Ocean City..... (4/20/05)

Sean Gunn, a Hampton Roads native with stops at WAFX/106.9, WGH/97.3 and NE NC's "Mix 96" WKJX, is now at Country "93.5 The Wolf" WLFW Evansville IN and is featured this week on AllAccess.com's "10 Questions With..." in their Country section..... (4/20/05)

:// More on the WHLF sale

JLC Properties Inc. and Lakes Media LLC announced the acquisition by Lakes of JLC's WHLF-FM South Boston. Hot-AC formatted WHLF serves South Boston and surrounding Halifax County.

The sale marks the departure from radio ownership of the Cole family, which has owned and operated WHLF since 1947. Johnny Cole, JLC President commented, "We are selling WHLF with mixed emotions. WHLF has been a key focus for me and my wife Cathy for most of our adult lives, and my father built the station from ground up. There's a lot we'll miss about the business, but we're confident that Tom Birch and his Lakes Media team will take WHLF to a new level of success."

Cole says today will be his last day at the station, while Cathy will continue to work for several months during the transition period. "I will be doing some consulting work for several other stations," Cole said yesterday, adding "I hope to be able to pick my work schedule so as to have more time to visit with my children and my mother."

WHLF is a key component of the concentric expansion strategy of Lakes Media. According to Lakes President Thomas C. Birch, "We're honored that Johnny and Cathy Cole have passed the WHLF mantle to Lakes Media. WHLF owes its enormous success to the Cole family's dedication to serving the South Boston community, a tradition that we will keep alive as we build on their foundation. The addition of WHLF provides Lakes with a formidable cluster serving the five county Southside Virginia and Near Triangle North Carolina marketing area." Lakes Media is a wholly owned subsidiary of Raleigh, NC-based Birch Broadcasting Corporation (BBC) and owner of country formatted WLUS-FM (US 98.3) Clarksville/Oxford, NC, WKSK-FM (Kiss Country 101.9) and WSHV (TalkRadio 1370) South Hill. Source: (South Boston) News & Record..... (4/20/05)

A brand new classified ad has been posted on VARTV. Cox Radio Richmond is seeking a professional voice for weekday morning drive, news anchor fill-in duties. Click "Classified Ads" on the left navigation panel for the complete details.

If your station/organization has any positions available (media orientated), get them on VARTV! You would be surprised who reading..... (4/18/05)

Our sincerest condolences to WFOG/92.9 middayer Karen West. Her sister, Ginni Michek, passed away a week ago today. The chemotherapy used to kill her immune system to prepare her for the transplant wasn't responsive. The cancer in the liver became aggressive. Karen tells us that "I brought her home from the NIH and stayed by her side til she left us." The National Cancer Institute will be using Karen's stem cells for breast cancer research..... (4/15/05)

:// Virginia broadcasters to marry

Adam Longo, main news anchor at "NBC29" WVIR Charlottesville, will be married this weekend to Melissa DiPane of WJLA/News Channel 8. Adam has been with "NBC29" since October of 2001. Melissa has worked practically all over Virginia, starting out in 2000 as a reporter at WHSV/3 in Harrisonburg, then moving to WSET in Lynchburg. She recently resigned from her position at WJLA/News Channel 8 to move down to Charlottesville.

The two met while studying journalism at the University of Maryland, College Park. The wedding is this Saturday the 16th, in Ocean City, Maryland. Congratulations! (4/14/05)

:// WHCE students win award and now need support

WHCE FM (91.1) Henrico County students Derail Hampton and Beniayah Thompkins placed first in the state in the recent Skills-USA Radio Live Production competition in Roanoke. Their gold medal performance qualifies them to compete in the National Skills-USA competition slated for Kansas City this June. They need the support of the radio community to get there either by a cash donation or a donation of something that can be used in a raffle. These students are the future of our industry and we should support them. Email Bob Kaufman, Radio Broadcasting Instructor, at rbkaufma@henrico.k12.va.us to find out how you can help..... (4/14/05)

:// New appointment at Clear Channel Norfolk

FOR IMMEDIATE RELEASE... Clear Channel Radio Norfolk - Hampton Road's WJCD-WCDG LITE FM Operations Manager Travis Dylan adds "Market Operations CC Norfolk" to his title. Eric Mychaels continues as Operations Manager of WOWI and WKUS. Market Manager Reggie Jordan states: "Travis in his new position will improve interdepartmental communication and help Clear Channel Norfolk continue on its winning track." Travis' appointment starts immediately..... (4/13/05)

:// Another baby step for 98.9?

An astute VARTV reader pointed out that for the first time it sounds like they (WCUL/98.9) are on the hard drive... no spaces between songs like before... which we assume were just CDs or a CD program put together..... (4/13/05)

:// Ah, oh

Paul Richardson, the former morning co-host at Entercom Mainstream AC "2WD" WWDE/101.3 with Dick Lamb, has a new employer today... Max Media. We hear Richardson is not on the air (waiting out a non-compete?), but is doing various duties for Max Media. We also hear that there's going to be some "office remodeling" in the near future to accommodate Dick Lamb. Max President Eric Mastel told Larry Bonko of The Virginian-Pilot, "We would love to have him (Lamb) on air." We think that WILL happen with Richardson as co-host sometime late summer/early fall on WFOG..... (4/13/05)

:// Sinclair Communications' Norfolk cluster announces management changes

Sinclair Communications, owner and operator of five radio stations in the Norfolk, Virginia area, is pleased to announce the following management changes:

1) Jay West, Program Director of 93.7 WPYA "Bob-FM" becomes Operations Manager for WPYA, as well as News and Talk Stations WNIS-AM 790 and WTAR-AM 850. WNIS Morning host Tony Macrini will continue to be Program Director of WNIS and WTAR.

2) Jay Michaels, Program Director of 106.1 WZNR "The Zone@106.1" becomes Operations Manager for WZNR and 96.1 WROX-FM "96X." WROX-FM Program Director Michele Diamond retains her position.

3) Dave Morgan, formerly Operations Manager, becomes Director of Engineering for Sinclair's Norfolk stations. Joe Hardin continues to be Chief Engineer.

:// Odds and ends in Richmond

Cox Radio Soft AC "Mix 103.7" WXMB has had new personality Jack Indigo in the mornings. He hails from Joplin MO. Barry returns to afternoons...

Kevin Kofax, who was formerly PD at Radio One "KISS" WKJS/104.7, is now doing weekends at MainQuad "Oldies 107-3" WBBT/WARV...

Mitch Malone, formerly afternoons at WKJS, is now doing part time reporting at Metro Traffic and is back in the evenings on the Quiet Storm 6-10 p.m. on Radio One's new KISS -- WKJS/WKJM 105.7/99.3...

We also hear that Bill James, who's a veteran of many, many Richmond radio stations going all the way back to the 1960s, most recently with Gee Communications' WXGI/950, is now in sales at Hoffman Communications' Adult Standards WZEZ/100.5..... (4/11/05)

A brand new classified ad has been posted on VARTV. Pioneer Media Alliance's Star 94 WTON-FM/AM Staunton is looking a Full or Part-time engineer. Click "Classified Ads" on the left navigation panel for the complete details.

If your station/organization has any positions available (media orientated), get them on VARTV! You would be surprised who reading..... (4/11/05)

:// (Richmond) stations honored

Two Richmond television stations claimed top honors awarded by the Virginia Associated Press Broadcasters last night (4/9). At the awards banquet at Virginia Commonwealth University, the broadcasters group named WWBT, an NBC affiliate, as the group's superior - or first-place - winner in the category of outstanding news operation of the year. Market rival WTVR, a CBS affiliate, was awarded the meritorious winner. (read more - Richmond Times-Dispatch) (read more - Fredericksburg Free Lance-Star)..... (4/10/05)

:// WRIC news makes ratings gain

WRIC-Channel 8 saw good news in the most recent ratings "book" from Nielsen Media Research. The station came in second place in February -- if ever so slightly -- at 6 p.m., garnering its highest rating and share for its 6 p.m. newscast in recent memory. (read more - Richmond Times-Dispatch)..... (4/8/05)

:// The News Virginian, WVIR hook up

The News Virginian and the Augusta County bureau of WVIR-TV NBC29, based in Charlottesville, announced Monday they will move into a new building together and form a collaborative partnership.

After spending almost 60 of its 75 years of existence at 544 W. Main St., the newspaper will move three-quarters of a mile west to the former Hassett's sporting goods building. (read more - The News Virginian)..... (4/6/05)

Three brand new classified ads has been posted on VARTV. Davidson Media's Spanish "Selecta Hampton Roads" WVXX/1050 is building up its sales department. Clear Channel Harrisonburg is looking for a local morning personality for their new AC "Mix 93-1" WSVO. Two Rivers Communications' AC "101-7 Bay FM" WKWI Kilmarnock is looking for an Imaging Consultant. Click "Classified Ads" on the left navigation panel for the complete details.

If your station/organization has any positions available (media orientated), get them on VARTV! You would be surprised who reading..... (4/5/05)

:// Hot morning show out

The Supreme Team have been fired by On Top Communications' Urban "Hot 102.1" WWHV Virginia Beach. The Supreme Team morning hosts Herman Hurston and Chase Thomas started on Hot just over a year ago. The duo were dumped from Clear Channel Urban "103Jamz" WOWI/102.9 station's morning drive.

On Top thought it scored a coup by picking up the highly popular local morning team, replacing the nationally syndicated "Russ Parr Morning Show" back in March 2003. The plan was to jump-start the station in the mornings and it would carry over to the rest of the day. That hasn't happened..... (4/6/05)

:// Changes in Harrisonburg

Boy Band Todd moves from swing/overnights at Cox Radio Alternative "Y101" WDYL/101.1 Richmond for PM Drive at Clear Channel "98 Rock" WACL/98.5. BBT replaces OM Steve Knupp who moves to new sister AC "Mix 93-1" WSVO for wake-ups while searching for a morning show.

Alyssa is voice tracking middays on 98 Rock from sister Alternative "102.1 The X" WRXL Richmond. Alyssa has replaced Tori Tyler who left in February to spend more time with her kids..... (4/5/05)

:// All four days of Masters HD coverage to be seen in Hampton Roads, Roanoke

New York Times' WTKR-DT (3/CBS) Norfolk will show golf's Masters Tournament in HD on Thursday and Friday afternoon on digital 3-1 and on Cox Cable channel 703. It will have a "USA Network" look to it as they are covering it on the USA Network in SD and in HD on USA Network-HD. CBS is using its announcers. Coverage is from 4 to 7 p.m., both days. On Saturday and Sunday, it will be the standard CBS network golf coverage in HD and Dolby Digital 5.1. Regular Channel 3 programming will be seen on digital 3-2 (Cox Cable channel 3) during the Thursday and Friday golf coverage. We just got word that WDBJ/7 Roanoke will be doing the same..... (4/5/05)

:// Extreme Makeover in Charlottesville

Virginia Broadcasting Corp's "NBC29" WVIR is taking their newscasts "on the road" this week. The station announced during its 5 p.m. newscast Monday that their studio will be under construction all week while a new "state of the art" news set is put in place. "NBC29" has had the same news set since the 1980s, with only a few cosmetic changes in 2003 and 2004. The station says its new set will debut Monday, April 11th..... (4/5/05)

:// Former Mix jock lands in Jersey

Chris Centore, formerly with Cox Radio Soft AC "Mix 103-7" WMXB Richmond and Alternative "Y101" WDYL/101.1 , joins Nassau Broadcasting's CHR "94-5 PST" WPST Trenton/Philadelphia for wake-ups. Centore will be teamed with current co-host Chris Collins. Centore, who will be known as Connor on-air, kicks off the "PST Wake-Up Crew with Chris & Connor" Thursday, April 7..... (4/4/05)

:// ND to exit WVEC

After a 1:30 p.m. meeting this afternoon at Belo Broadcasting's WVEC (13/ABC), it was announced that News Director Michael Valentine will be taking a similiar position at Belo's flagship "NEWS8" WFAA (ABC) Dallas. Valentine's last day at Channel 13 is May 16. More at Dallas Morning News (pre-registration required)..... (4/4/05)

:// Sister stations off the air

Ronn Cowan's Extreme Talk "1450 The Buzz" WBVA Bayside (Virginia Beach) and "CNN Headline News" WVAB/1550 Virginia Beach have been off the air for a week now. What's going on? Stay tuned..... (4/4/05)

:// As the dominos fall, SVO goes AC

Clear Channel Harrisonburg blew-up "Oldies 93.1" for AC "Mix 93.1, The Valley's At Work Station" (and "The Valley's Soft Rock Favorites") WSVO Staunton sometime late last night. We had a few reports that the station was going back and forth with the Oldies satellite fed and the new AC format around 11 p.m. yesterday. The flip was in response to Pioneer Media Alliance abandoning AC for Classic Hits on "Star 94" WTON/94.3 Staunton even though the WSVO signal does favors the south side of the market, especially the Staunton/Waynesboro area but does show up in the Harrisonburg Arbs. WSVO PD and CC Harrisonburg OM Steve Knupp will handle mornings until a permanent host is found with more changes on the way..... (4/4/05)

:// 36 years of broadcasting and counting

Pioneer Medial Alliance President, Gary Ratcliff, recently celebrated his 36th year in radio. Beginning as the "Nighthawk" in 1969 at WANV, Waynesboro where he, over 18 years, moved up the ladder to VP/GM. In 1986, he took over the reins of "SURF 106" in Nags Head, a station which was the top producer for it's group owned by Jones Eastern.

Ratcliff realized his dream of station ownership when he built, from scratch, 104.1 in Kill Devil Hills, NC and also purchased the top station in Greenville, NC. Returning to his hometown of Staunton VA, in 1992 he purchased WTON AM-FM which now serves as his headquarters for Pioneer Media Alliance which owns WTON AM-FM, two WB-TV stations, two ValPak franchises and an Advertising Agency. He serves on the National Executive Committee for Warner Brothers Television. Gary is also the Agent/Manager for a new Pop/R&B star, Stacey Woodson who is due to sign with a major record company based in L.A.

So, what's next for Gary Ratcliff? A student of Selling and Promotion he has saved only the best techniques and ideas of his 36 years and plans to release a book he's been writing sometimes late this year. Close personal friends mentioned in the Book are Oldies Master, Dick Bartley, Hogan's Hero's Star Ivan Dixon, Legendary entertainer Jimmy Dean, and former President of Warner Brothers Records International, David Franco.

He is married and has two grown daughters and 3 cats and lives on the Country Club of Staunton Golf Course. Golf is his passion besides the love of advertising..... (4/3/05)

:// A proposal... NO FOOLIN'

While sister stations "102.5 Shark" WERX and "Dixie 105.7" WRSF were having all kinds of fun on April Fools Day, East Carolina Radio's Soft AC "Mix 96" WKJX/96.7 got a little serious. A pair of Mix listeners got engaged... over the air. A gentleman named Robert, who was at work in Manteo, called into "The Mix Lunch Box" and proposed to Lori Stowasser, who was at work in Corolla. Lori called the station back just seconds later to say "YES!!!" No word on a wedding date... but its a first for PD Sam Walker..... (4/2/05)

:// April Fools' giveaway

Fredericksburg's top-rated Hot AC "B101.5" (WBQB-FM) was playing fake commercials Friday, April 1st, and handing out $101.50 to listeners able to pick out the fake ones. "We mixed in a lot of funny spots alongside our normal commercials, and the phones have been ringing off the hook all day with people thinking legitimate commercials are the 'fake' ones," said OM Brian Demay. "Thanks to the creative efforts of many talented people here, it's been a lot of fun to listen today. Plus I'm sure our advertisers don't mind that our listeners are paying extra attention to the commercial breaks!" (4/1/05)

:// Jeff & Jeff back together... for one show

This morning, MainQuad Country "93.1 the Wolf" WJZV celebrated April Fools' Day with the return of the "Jeff and Jeff Show," a morning staple in Richmond on "XL102" WRXL for 11 years. Jeff Beck and Jeff McKee were back on the air together for the first time in over 4 years. They entertained listeners with a mix of classic bits and lots of phone calls. Mike Levay's absence was explained as a job offer in a major market... just an April Fools' joke. He will return to the airwaves on The Wolf Monday morning. As for "Jeff and Jeff," make 'em an offer! (4/1/05)

:// More stunts in NE NC

East Carolina Radio was up to a little bit of funny business this morning. If you flipped your radio on to Country "Dixie 105.7" WRSF this morning, you heard morning man James Ace and Rick Chamberlin... or was it? This morning Dixie 105.7 and sister station "102.5 The Shark" WERX swapped co-hosts... sort of.

Nick Artis played the part of a "refined" Rick Chamberlin complete with British accent after a trip to finishing school. Rick Chamberlin joins Mark St. John as Dr. Nick, just two octaves lower. The stunt went on all morning as if nothing had changed, until the station swapped back at around 8:45 this morning..... (4/1/05)

:// Happy April Fools' Day from Max Radio of the Carolinas!

The Merry Pranksters at Max Radio of the Carolinas struck titillation into the hearts and minds of listeners throughout Northeastern North Carolina today with dual jokes celebrating April Fools' Day. On Hot AC WCXL – FM (Beach 104), Morning guy/PD Kramer and sidekick Beau Kennedy played commercials and took calls regarding the new "Ramblin' Gamblin' Riverboat," a Vegas – style riverboat plying the "newly deregulated waters" of the Albemarle Sound. The prank was complete with "live coverage" by Beach 104 afternoon chick Frankie B., who reported from the riverboat's maiden voyage, describing the spacious staterooms, luxurious surroundings, and the riverboat's world famous chef, Jean-Claude Julienne. Apparently, Frankie also pocketed several hundred dollars winnings while on board. A "reservations and information line" set up by the station has been jammed for the past two days with calls...

Meanwhile, on Country WWOC – FM (94.5 Water Country), Morning man/PD Steve Batton conducted an exclusive interview with Elliott Gordon from the North Carolina Department of Transportation regarding the grand opening of the new Elizabeth City-to-Colington Harbor Bridge-Tunnel, which was (not really) celebrated with much fanfare this morning. Stunned residents called for more information and, in some cases, to complain that the non-existent bridge tunnel was not marked clearly enough. Also included in the morning show were news updates provided by Kennedy, spotlighting stories about companies paying teens to tattoo corporate logos on their earlobes, a new law in Congress to prevent drunken Internet surfing, and a lapse in the Earth's gravity caused by a planetary alignment. In the gravity story, Kennedy cautioned "small children and extremely thin people should not test the laws of gravity today, for obvious reasons." (4/1/05)

:// Forem upped

VARTV hears that Radio One Richmond has appointed Linda Forem as it's new General Manager for the cluster. She'll oversee Urban WCDX, Urban AC WKJS/WJKM, Gospel WPZZ and Gospel WROU. Forem was appointed Director of Sales early last year when Sherrie Sawyer took over as GM for the cluster. Well, Forem gets another former position of Sawyer's because Sawyer left Radio One for a similiar GM position with Citadel Memphis..... (4/1/05)

:// CBS6's audio board takes a break

Raycom Media's "CBS6" WTVR Richmond had no morning newscasts yesterday. Apparently, the station lost the audio board in studio one. As one insider simply put it, "no audio... no show!"
(4/1/05)

:// A.N.D. exits

Susan Cassidy, the Assistant News Director at Young Broadcasting's "8NEWS" WRIC (ABC) Petersburg has exited the station. Her last day was yesterday..... (4/1/05)

:// Hollis now on Sunny

Regionally syndicated Glenn Hollis has debuted 7PM-midnight on the Clear Channel "Sunny" FM simulcast in Roanoke (WSNV/93.5, WSNZ/102.7) this past Monday. Program Director Steve Cross moves from the 7PM-midnight to afternoon drive. That slot was previously voice-tracked..... (4/1/05)

:// National show replaces local show

Clear Channel Richmond dumped the local "Party Radio" Saturday night show on CHR "Q94" WRVQ/94.5 for the nationally syndicated "Open House Party." The program, heard on weekends, is hosted by John Garabedian. OHP debuts on Q94 this Saturday night..... (4/1/05)

:// Cara exits for Texas

After five years as a meteorologist at Jefferson-Pilot's "NBC12" WWBT Richmond, Amy Cara has left the station. Her last appearance was this past Sunday night. With a short on air farewell at the end of the11PM newscast, Cara was presented with a bouquet of flowers from the staff on camera. She stated that she's moving to Texas. We're hearing besides getting a new gig, her boyfriend is already living there. No replacement has been named..... (3/31/05)

For all you radio techies out there, MainQuad's WCUL/98.9 Midlothian was granted their Program Test Authority today..... (3/31/05)

:// "If It Rocks," it's gotta be MAX-FM

Max Media Mainstream Rocker "100.5 MAX-FM" WXMM Norfolk secured the Virginia service mark on the phrase "If It Rocks" from Clear Channel Richmond's now defunct "XL102" (WRXL/102.1) and sent the proper legal forms to Saga Communications today. Program Director Jay Slater, a former Saga employee, instituted the "If It Rocks" moniker on MAX-FM after his arrival in April of 2004. VARTV has been told that Saga's "FM99" WNOR/98.7 picked up the slugline and began using it approximately two weeks later "in retaliation."

Interestingly, most Saga Active Rock stations, including Slater's old station in Clarksville TN, use the positioning statement, "but FM99 had refrained until MAX-FM debuted it. We're hearing rumblings about a cease & desist that could be on the way..... (3/31/05)

VARTV is hearing a "big change" on MainQuad's "93.1 The Wolf" morning show tomorrow. Listen in at 6AM to find out! (3/31/05)

:// Mark Warlaumont tapped as Director of Sales

Entercom Norfolk has announced that Mark Warlaumont has taken the Director of Sales position. Warlaumont will be responsible for revenue at Entercom's Urban AC WVKL, Rhythmic WNVZ, Mainstream AC WWDE and Modern AC WPTE. Warlaumont spent his last year at Beasley Broadcast Group's "SportsRadio 560" WQAM.

The 22-year broadcast vet has experience behind his belt including stints as GM in Orlando and Raleigh, GSM in Tampa and Director of Sports Sales in Los Angeles. Market Manager Skip Schmidt says, "We are excited to have Mark join the Entercom team and our Norfolk cluster. His experience and leadership skills will help guide our stations to even greater levels of success."

Warlaumont replaces Vonneva Carter who exited the cluster in late January to become Max Media's Corporate Director of Sales..... (3/31/05)

:// and speaking of Max Media Sales

Bob Rischitelli, formerly Sales with Sinclair Communication's Alternative "96X" WROX/96.1, will now be taking it to the MAX twice. He'll handle Sales for Max Media's rocker "100.5 MAX FM" WXMM. As with the above mention of Carter, this will re-team Rischitelli with Eric Mastel former GM of Entercom Norfolk..... (3/31/05)

:// Jock fills open slot

Entercom Norfolk had announced that Brion O'Brion (Lassiter) is now handling the middays and Music Director position on Urban AC "95-7 R&B" WVKL. He starts this morning at 9AM. O'Brion, who hails from Hampton, has done on-air work in Orlando, Charleston, Ocean City and has wore many stripes -- Music Director, Production Director and Assistant PD. O'Brion was heard last week auditioning on the air.

Middays became open when Karen Parker-Chesson shifted to mornings with Sonny Andre (Sonny In The Morning). Sonny's pervious co-host, Marie Taylor, exited the station in January..... (3/31/05)

:// Q101 more female friendly

As its been reported already, on Monday VerStandig's CHR "Q101" WQPO/100.7 Harrisonburg has shifted its focus to the 18-34 female demo. Q101 is now matching its positioning statement..."Today's Hit Music." They launched a new morning show on Monday, Q Morning Zoo, with PD Mason and former morning guy Murphy. The news and sports on the morning show are now live; they had been canned. With the new focus, the station also adjusted it's music library on Monday..... (3/30/05)

:// Clear Channel helping Sinclair Communications

They could be... indirectly. CC Raleigh has put up for public comment a proposal to change the city of license for Classic Rock "106-1 RDU" WRDU from Wilson to Knightdale NC. Radio Business Report this morning says "This one has us scratching our head... Knightdale is much closer to Raleigh than Wilson, but the proposed change would only move the city-grade contour a bit to the west... (b)ut it will still city-grade Wilson, so the same thing could have been accomplished without a city of license change... makes us wonder whether Clear Channel is playing a chess game and planning a future move that could be done at Knightdale, but not at Wilson."

All of this could impact Sinclair's WZNR/106.1 Poquoson. Just recently, they went to full facilities with previous concerns of interfering with WRDU's signal. Mornings here, outside the VARTV HQs in central Virginia Beach, WRDU's signal, at times, bleeds over WZNR's. If WRDU did get to move their signal "a bit to the west," would it be enough for Sinclair to possibly move WZNR's antenna SSE to Norfolk, still cover Poquoson and protect the new WRDU signal??? (3/30/05)

:// Mike Arlo 30 Years in radio

Mike Arlo, a life-long Hampton Road's resident, began his radio career in 1975 at WNOR-FM. In 1996 he moved down the hall to sister station WAFX, where he entertains and informs thousands every day between the hours on 10am and 3pm. Arlo's handlebar mustache and his daily sign-off phase, "Bye-Cycle, Make it Great Day!" are trademarks almost every Hampton Roads radio listener recognizes.

During his 30-year tenure, Arlo has participated in numerous public service activities, including blood drives for the American Red Cross, fundraising for the Special Olympics, the March of Dimes and Hurricane relief, and helped Hampton Roads area Foodbanks serve over three million meals.

March 30, 2005 has been declared "Mike Arlo Day" in all seven cities in Hampton Roads. This is in recognition of his 30th anniversary on the air, on WNOR and WAFX exclusively. With the recent departures of Joe Hoppel and Dick Lamb from the air, we believe Mike Arlo is now the Dean of all Hampton Roads broadcasters..... (3/29/05)

:// Update on Lowell Melser

Lowell Melser, former anchor/reporter WAVY (10/NBC) and WVBT (43/FOX), has been a full-time employee at Hearst-Argyle Television's WBAL (11/NBC) Baltimore since August. He is reporting and fill-in anchoring. Melser graduated from Penn State University, where he earned a BA in Broadcast Communications. A Maryland native, Melser resides with his fiancée in Chevy Chase MD. They plan to get married this July..... (3/29/05)

:// Here we grow again

VARTV saw another record month for traffic in March and still have three days left. Thank you again to all that read! How to support us? Besides directly donating to VARTV, visit one of our sponsors that are usually on the left or right sidebars on virtually all of the VARTV webpages. It's easy and painless..... (3/29/05)

:// Lupton in West Virginia

Rachel Lupton, formerly on Metro Traffic and stints on several Hampton Roads Radio Group stations, has headed to the mountains of West Virginia and is loving it. Lupton will be the new Assistant PD, MD and midday jock on First Media Radio's "The Big Dawg" WJLS/99.5 Beckley WV. The station, at times, can be heard all the way in Roanoke. She starts her new gig April 1st..... (3/28/05)

:// RTD News Service shutting down

VARTV hears that Media General is shutting down the Times-Dispatch News Service at the end of next month. Several employees were cut loose last Friday. Speculation is that Clear Channel has decided to provide a comparable news service to it's Virginia owned stations, which it has already started to do, using both WRVA's news department and the Virginia News Network (VNN)..... (3/28/05)

:// Cox Radio Richmond wants to dump 101.1...

... and move it to 100.9. This one was flying low under the radar. Here's what Cox has proposed to the FCC. They want to move from 101.1 (Class A) to 100.9 as a Class B (a much larger coverage area) and relicense the station to Lakeside from a new antenna location. To do this, a handful of other stations would have to make way for 100.9/Richmond.

Cox first says Northern Neck & Tidewater Broadcasting's WNNT/100.9 Warsaw (Class A) can be reallotted to 107.5 with no changes to the WNNT facilities. For that to happen, Great Scott Broadcasting's WKHI/107.5 Fruitland MD (Class B1) would be relicensed to Willards MD, move to 107.7 (Class B1) and change its transmitter site. There's another proposal for a new signal on 107.7 Port Norris NJ (Class A). That proposal would have to be dismissed (either by the FCC, by the original proposee, or an agreement between the original proposee and Cox Radio) for this to work. Right now, Cox is using the argument that their proposal will benefit two new communities and more people than just a new signal at 107.7 in Port Norris.

So that Fruitland would not lose its only local service, Cox proposes to relicense Maranatha Broadcasting's WOLC/102.5 from Princess Anne MD to Fruitland with no changes to that station's facilities. Princess Anne already has University of Maryland-ES' WESM/91.3. WKHI and WOLC have already agreed to these changes and will be compensated for any reasonable expenses. WNNT has been the hold out. Since the station and Cox Radio couldn't/haven't come to an agreement, Cox requested an "Order To Show Cause" from the FCC, for WNNT "to show why its channel should not be changed from 265A (100.9) to 298A (107.5) at its current site." This is a long way away from getting resolved..... (3/28/05)

:// A new LPFM for Richmond

The FCC has granted Crusade For Christ Family Worship Church a new low-power FM radio station at 93.7 Richmond. What's interesting is it appears that two groups will be operating on 93.7. According to Crusade for Christ Church's latest application to the FCC, CFC and Glen Allen Community Church (GACC) will operate on 93.7 where "each station will operate from separate facilities specified in each application. Each station will pay it's own construction and operating expenses." CFC operating hours will be from 5AM to 5PM and GACC's hours will be from 5PM to 5AM. This is a compromise of three competing LPFM applications for 93.7. The third party withdrew its application..... (3/28/05)

:// RTNDA announces awards

Radio-Television News Directors Association & Foundation (RTNDA) announced its Regional Edward R. Murrow Award winners last week. Click here the list for region 12 - Mid-Atlantic.

The 2005 Virginia AP Broadcasters/RTNDA Awards Banquet and media workshops are coming up on April 9 in Richmond. This year's event is hosted by the VCU School of Mass Communications. Highlighting this year's banquet is National RTNDA Chairman Bob Priddy. Regional Edward R. Murrow Award winners will receive their award from Priddy with VAPB President and WSET News Director Bruce Kirk handing out the Virginia AP awards.

The VAPB has added college journalists to the competition and ALL winners, both superior and meritorious will be called to the podium to receive their awards..... (3/28/05)

:// Bonneville continues "ambitious" HD Radio rollout

BE said it has seven more orders from Bonneville International for the rollout of HD Radio in three more markets. "The 35-station group ordered BE HD Radio gear for two St. Louis stations, four Washington, D.C. stations and one station in Phoenix during the first quarter of 2005," the supplier stated. The seven stations are due to be on in digital by May (including WGMS/103.5, WWZZ/104.1 and WTOP-A/F(1500/107.7 in Washington.) Source: RadioWorld..... (3/25/05)

:// Clear Channel Norfolk wants to make changes to Table of Allotments

Clear Channel Norfolk has submitted a proposal to the Federal Communication Commission to reassign WKUS/105.3 from Norfolk to Windsor and WJCD/107.7 from Windsor to Norfolk. The new 107.7 signal would come from a tower just north of Tidewater Dr and E Little Creek Rd in Norfolk, essentially covering the immediate Hampton Roads area. The new proposed signal of 105.3 would come from an antenna location 8 miles to the east of Windsor -- near downtown Suffolk -- still covering the Hampton Road area. 105.3 would remain a Class B and 107.7 would stay a Class A.

This could be several years away from happening but it already has us thinking that CC Norfolk can dump the simulcast of 92.1 and 107.7 (currently Soft AC Lite FM) and start a new format on either signal..... (3/25/05)

:// New LPFM is LIVE

Roanoke College's WRKE-LP/100.3 Salem is now LIVE with full time program testing. The station is currently running automated except when students have shows (mainly afternoons and evenings). Since it's only 100 watts ERP reception is spotty, but can be heard in most of Salem and throughout several areas of Roanoke. The students are currently playing a mix of genres – rock and pop, Christian contemporary and metal. So far nobody has taken up a classical or jazz show. For more about WRKE-LP, go to their website at wrke.org..... (3/25/05)

:// Local stations steer clear of VNR footage

VNRs - video news releases - have become the latest dirty words in TV newsrooms. VNRs, which are packaged reports provided to TV stations, have covered a variety of issues over the years. Considered video press releases, they are designed to promote a particular cause or company and could include information from nonprofit organizations as well as commercial companies. (read more - Richmond Times-Dispatch)..... (3/25/05)

:// Bay moves to a new frequency

Bay Broadcasting has announced that "Bay Country" WBEY Crisfield MD has moved from 96.9 to 97.9 covering a good chunk of Virginia's Eastern Shore. This move was one of several made, including Sinclair Communication's 106.1 from Exmore to Poquoson, to the Table of FM Allotments. Bay simulcasts it's signal on WKHW/106.5 Pocomoke City MD..... (3/25/05)

:// Welcome Max Media Hampton Roads

Barnstable officially exits the Hampton Roads market. Max Media closes the deal on their five stations -- 70s-60s Hits WFOG/92.9, Country "97-3 The Eagle" WGH, Contemporary Inspirational "Star 94.1" WXEZ, Rock "100.5 MAX FM" WXMM and "ESPN Radio 1310" WCMS for $80M. A sixth station (WVXX/1050) in the cluster was recently sold to Davidson Media for $975,000. Max Media headquarters are located in Virginia Beach..... (3/25/05)

:// Cox, WTKR strike deal for basketball

Cox Communications Hampton Roads and WTKR (3/CBS) just struck a deal to bring all of today's and tomorrow's NCAA men's basketball games to Cox Cable digital subscribers. The two additional SD (standard definition) games can be seen on Cox Channel 673 in addition to the hi-def feeds on Cox Channel 703..... (3/24/05)

:// Jamz goes hi-def

FOR IMMEDIATE RELEASE... 1ST RADIO STATION IN HAMPTON ROADS TO BROADCAST IN HD Norfolk, VA — March 25, 2005 — WOWI/103 JAMZ (102.9 fm) is proud to be the first station in Hampton Roads to offer CD quality radio by broadcasting in HD, High Definition Radio. The sound is crystal clear with extra features available soon for listeners who upgrade to HD radios. WOWI is the first Clear Channel station in Virginia to offer this exciting new HD sound. More stations will add HD soon, both in Hampton Roads and other Virginia Markets...

WOWI is the third Virginia-licensed FM station broadcasting HD Radio™ technology. The other two belong to Virginia Tech - WVTU/89.3 and WTVW/88.5 Charlottesville. Gee Communication's WXGI/950 Richmond was THE first period..... (3/24/05)

A brand new classified ad has been posted on VARTV. On The Farm Radio offers daily reports balanced between rural lifestyle and farming interests, at no charge to affiliated stations. Click "Classified Ads" on the left navigation panel for the complete details.

If your station/organization has any positions available (media orientated), get them on VARTV! You would be surprised who reading..... (3/24/05)

:// Oldies 107.3 new LIVE and local line-up, website

Program Director Joey Butler reports from MainQuad Richmond's WBBT/WARV "Oldies 107-3" the new "LIVE and LOCAL" jock line up for the station:

6-10AM - Ozone (formerly a 4-year vet of crosstown "B103" WMXB, and PD/Middays under Jerry Clifton for the first two years ['97-'99] kicking off the Oldies format at "Oldies Radio 107.9" KGMZ Aiea/Honolulu HI)
10AM-3PM - Kelly (formerly of "Mornings with Mike & Kelly on Oldies 1073"... Mike Levay moves down the hall for Mornings to MainQuad's new country station 93.1 The Wolf)
3-7PM - Joey Butler PD (market veteran a mainstay in the same slot for past six years)
7PM-mid - Matt Nichols (formerly Middays and market veteran since the 70's) does an "After Hours" request show

The station also has a brand new website at oldies1073.net that debuted yesterday morning (3/22). The site now features an events calendar, games section, "Where Are They Now?" artist section, daily poll, online store, horoscopes, online requests, contests, banner and text advertising, and more. It was all designed by morning man Ozone..... (3/23/05)

:// "Beach" is on the beach

Max Media Hot AC "Beach 104" WCXL/104.1 Kill Devil Hills has been off the air since early morning Tuesday. We hear the transmitter blew some "caps" but the station expects to be back on the air later today..... (3/23/05)

A brand new classified ad has been posted on VARTV. Telemedia's "SuperHits of the 60s & 70s" WGRQ/95.9 Colonial Beach/Fredericksburg is looking for a Morning Drive Personality. Click "Classified Ads" on the left navigation panel for the complete details.

If your station/organization has any positions available (media orientated), get them on VARTV! You would be surprised who reading..... (3/23/05)

:// WBHB goes Classic Hits

VerStandig Broadcasting jettisoned another one of its "Magic" stations yesterday for Classic Hits. 50-70s Oldies "Magic 105.1" WBHB Harrisonburg became "Classic Hits 105.1." Just over six weeks ago, the station was doing Soft AC as "Lite Rock 105.1" WJDV until it swapped formats and call letters on February 7 with sister station "Magic 96.1." Harrisonburg also has new Classic Hits "Star 94.3" WTON Staunton.

In the Hagerstown MD market, the VerStandig blew up CHR "Magic 101.5" WWMD for Classic Hits "The Eagle 101.5" WEEG. That happened to be the same day as crosstown Nassau Broadcasting canning the longtime Oldies format on 106.9 and doing Classic Hits as "106.9 The Eagle" (now WWEG). Two weeks ago, the VerStandig station in Hagerstown shifted to Classic Rock with new call letters -- "Classic Rock 101.5" WFYN..... (3/23/05)

:// It's a boy!

Anchor/reporter Cheryl Tan, for WAVY (10/NBC) and WVBT (43/FOX), gave birth to her second son, Michael Glenn. Michael was born Monday night at 11:21 weighing in at 7lbs 9oz and measuring 19½ inches long. Tan is married to Doug Wieder, the 11PM news producer for crosstown WVEC (13/ABC). Tan actually did the 10PM newscast on WVBT the night before! Congratulations Doug and Cheryl..... (3/23/05)

:// New air talent at 98X

Program Director Cuervo Curtis, of East Carolina Radio Alternative "98X" WOBX/98.1 Manteo NC, welcome Lee Lovingood as the station's new midday jock. Lovingood was with Max Media's Hot AC "Beach 104" WCXL Kill Devil Hills. He's using "The New Guy" as his on air name on The X. Curtis says, "Lee has been around the Outer Banks for many years (and) brings a great set of pipes as well as relatability to the area." (3/22/05)

:// More LIVE jocks

Davidson Media's Spanish "Selecta Hampton Roads" WVXX/1050 Norfolk is now LIVE Monday-Friday 6-10AM with WVXX Operations Manager, Ismael Torres-Lastra as host. Ricardo Alegria, WVXX Program Director, is LIVE Monday-Friday 3-7PM. We hear LIVE weekends are coming soon..... (3/22/05)

:// K2 gets multiple stripes

FOR IMMEDIATE RELEASE... Nighttime personality K2 has been promoted to Music Director and Assistant Production Director of (MainQuad Country) "93.1 The Wolf" (WJZV). He adds those duties to also being the station's Imaging Director and on the air seven to midnight weeknights.

93.1 The Wolf Program Director Jeff Beck announced the decision saying, "K2 has been here since the very beginning and was an integral part in the launch of 93.1 The Wolf last October. He's a most capable performer and producer and is very much a part of the effort to keep The Wolf sounding upbeat, fresh, and creative. I'm very pleased to recognize him for wearing as many hats as he does in the day-to-day operations of the radio station." (3/22/05)

:// Point PD fired, McKay makes way for McKay

The turmoil continues at Entercom Norfolk. The cluster today fired Steve McKay, the PD and afternooner on Modern AC "94.9 The Point" WPTE Virginia Beach. A replacement has already been named; Barry McKay from Entercom Hot AC "105.3 The Buzz" KFBZ Wichita -- who will have the same duties as Steve did. He starts March 30. Steve McKay, who was with The Point for almost four years, is looking forward to taking on new challenges..... (3/22/05)

:// Familiar voice on The Zone

Sinclair Communications has added Adam Smasher to the on air line-up at CHR "The Zone@106.1" WZNR Poquoson. Smasher was heard on Entercom Rhythmic "Z104" WNVZ/104.5 and among other stations. He starts this coming weekend..... (3/21/05)

:// Tara Hunter joins 93.1 The Wolf

FOR IMMEDIATE RELEASE... Today, Richmond radio market veteran Tara Hunter joined (MainQuad Country) The Wolf's (WJZV) airstaff for middays (10AM-3PM). Tara is very well known to the Richmond listeners, after ten years in the market on XL-102 and WVGO, Tara also is a fixture in Fredericksburg, on country WGRX.

93.1 The Wolf Program Director Jeff Beck says, "I am delighted to have Tara Hunter join our growing radio station and audience. She is a true radio professional, and brings many years of experience and expertise in country music to the airwaves of THE WOLF. We're lucky to get her onboard."

Effective today, the on-air line-up at 93.1 The Wolf is as follows:

Mike Levay 6AM-10AM
Tara Hunter 10AM-3PM
Jeff Beck 3PM-7PM
K2 7PM-midnight
Mike Rivers - Weekends/Fill-in

:// Hmmm

Several readers chimed in about night jock K2 on MainQuad's Country "93.1 The Wolf" WJZV Ettrick saying something to the effect of "listen in at 10AM on Monday... for a special visitor or event... I can't tell you anything else..." Was this for a Wolf promotion or was it possibly 98.9 related??? ..... (3/20/05)

:// Richmond's newest Mighty mouth

Mac Watson is an idiot. But he's also an idiot with a daily radio show. "Of course I'm an idiot. What kind of person enjoys people screaming at him for four hours a day?" he said last week inside the foam-covered walls of his studio in Henrico County. "You have to be either mentally strong or totally unhinged."

Watson, Richmond's newest radio loudmouth, hosts the drive-time talk show on WRVA-1140 AM. (read more - Richmond Times-Dispatch)..... (3/18/05)

:// Cingular expanding Virginia service

New phones and services are coming to SunCom customers in the Richmond area (as well as the whole state of Virginia) as Cingular Wireless LLC expands its service to the metro region today.

Cingular Wireless, a joint venture between SBC Communications Inc. and BellSouth Corp., completed a $41 billion merger with AT&T Wireless Services Inc. in October. (read more - Richmond Times-Dispatch)..... (3/18/05)

:// Here comes the inspector man

Since we have yet to verify this, we'll keep station calls and names out of this. VARTV has heard that a FCC inspector recently paid a visit to a couple of stations within a certain Group. One station receiving 17 FCC violations and another 46! Is that even possible? On a side note with one of the stations, when asked to see the public file, the GM said "Where's you ID?" and the FCC inspector said "There's your first violation." (3/18/05)

DJ Jey-One recently exited On Top Urban "Hot 102.1" WWHV Virginia Beach..... (3/17/05)

:// Free ride over

Clear Channel's AC WSNZ/102.7 Appomattox/Lynchburg had been doing a commercial free introduction on the Lynchburg side of the Sunny simulcast (with AC "Sunny 93.5" WSNV Salem/Roanoke) until today. Now, morning market legend Larry Dowdy can again be heard on both sides of the mountain. As can former Magic middayer Kat Simons, who used to do middays on 104.9 and 102.7 but moved to Sunny this year. Kat does three shows simultaneously, "Lite 98" WTVR Richmond, "92.1/107.7 Lite FM" WCDG/WJCD Hampton Roads and Sunny. With a listener phone line for each market coming in, she can interact with all markets. Kat does a same day show for all cities and can get breaking weather or news on at any time and do contesting. Probably one of the better examples of voicetracking..... (3/17/05)

:// LeAnne Rains to exit 2WD

LeAnne Rains has told Entercom Norfolk management that she'll be exiting the morning show on AC "2WD" WWDE/101.3 Hampton/Norfolk. The Breakfast Bunch now will have lost every co-host. Dick Lamb and Paul Richardson exited 2WD earlier this year. Rains "expressed her desire to become a full time mother again" to Entercom.

On the heels of that announcement, The Breakfast Bunch will start over with new host Jennifer Pulley. She's no stranger to Hampton Roads residents; appearing on "WTKR-TV as a talent and on virtually every television station over the air and on cable as an actress, voice talent, model, and program host." She joins the Breakfast Bunch on Monday, March 28 where she'll work along side with Rains for a week. Rains officially exits Friday, April 1..... (3/17/05)

:// New co-host for Sonny

Karen Parker-Chesson is being promoted to morning drive co-host for "Sonny (Andre) In The Morning" on Entercom Urban AC "95-7 R&B" WVKL Norfolk. She's replacing Marie Taylor who left the station in January. Parker-Chesson has been with WVKL for 10 years and had done mornings when WVKL was 50s-70s Oldies "Kool 95.7." Parker-Chesson was doing middays for 95-7 R&B; no word yet who will replace her. Sonny In The Morning can be heard weekdays 5-9AM..... (3/17/05)

:// 99.3 relay granted for Richmond

The FCC recently granted a CP to New Covenant Educational Ministries (a Salem Communications subsidiary) on 99.3 in Richmond. The application had fierce opposition; we're assuming it was Radio One. Radio One's WKJM/99.3 Petersburg (Urban AC KISS-FM) puts in a listenable signal to most of Richmond especially the further south one goes. When 99.3 was a stand-alone doing Gospel, this could be have been a big problem. That format has since been moved to the 104.7 spot with 99.3 a simulcast of 105.7. If the translator gets on the air, it will be a directional 19 watts..... (3/17/05)

:// Sinclair announces analog AND digital carriage agreement with Comcast

Sinclair Broadcast Group, Inc is pleased to announce that it has reached a binding retransmission consent agreement providing for the cable carriage by Comcast cable systems of all Sinclair stations located in markets served by Comcast (including "FOX Richmond" WRLH-TV/DT). The multi-year agreement relates to the analog and digital signals of the Sinclair stations. (read more - Yahoo!)..... (3/16/05)

:// Local guys makes good

AllAccess.com reported yesterday, Steve Davis, who served as PD for both WRVQ/94.5 Richmond and WMXB/103.7 Richmond, and is still based in Richmond as a consultant for Zapoleon Media Strategies, has been named VP/Programming for Nextmedia Broadcasting. A long time Richmond native, Davis is also married to "NBC12" WWBT News Director Nancy Kent..... (3/16/05)

:// Wall to wall baseball on ESPN Radio 950

FOR IMMEDIATE RELEASE... ESPN Radio 950 WXGI announced today they will remain the flagship station of the Richmond Braves. The new agreement partners ESPN Radio 950 and the Richmond Braves through the 2006 season. In addition, ESPN Radio 950 has acquired the rights the ESPN Radio Networks Major League Baseball coverage.

ESPN Radio 950 has been the flagship of the Richmond Braves since the 2002 season. "It's been a great please to be associated with the folks at the Richmond Braves and we look forward to another great year," said David Gee, President of Gee Communications. "The Braves have brought excitement and community involvement to ESPN Radio 950 and I would hope a service to our listeners." Robert Fish will behind the microphone again this season, returning for his 10th season as the "Voice of the Braves."

ESPN Radio's Major League Baseball coverage includes Sunday Night baseball, holiday doubleheaders, the Home Run Derby, All-Star Game, Divisional Playoffs, League Championships and the World Series. "We are thrilled to add Major League Baseball to our programming lineup," said Program Director, Mitchell Bradley. "If you're a fan of baseball, then we've got your bases covered with the Richmond Braves and Major League play-by-play all season." ESPN Radio 950's major league coverage will start April 3rd at 7:35 p.m. when the defending champion Boston Red Sox travel to New York for a match up with the Yankees. April 5th, Opening Day coverage includes the Cincinnati Reds hosting the New York Mets..... (3/16/05)

:// More on Verizon's FiOS (FTTP, fiber-to-the-premises)

Verizon will soon bring to parts of the Virginia Beach area one of the most significant advancements in telecommunications technology in the past 100 years. (read more - newscenter.verizon.com..... (3/16/05)

:// Night slot filled at The Point

Entercom Norfolk has announced the hire of Natalia Ilchyshyn to take over nights at Modern AC "94.9 The Point" WPTE Virginia Beach. She will be known simply as "Natalia" for obvious reasons. How do you pronounce her last name? PD for The Point Steve McKay says, "I had a chance to talk to many talented folks, but in the end, Natalia showed a drive and desire that was unmatched. The cool thing about this is that Natalia had been an intern who eventually took on part-time work for us, and she has now nailed down the big prize... I am so proud to be able to promote such a hard worker from within." Nice birthday gift. Her birthday is this Thursday.

Natalia replaces Jason Goodman who exited the station February 28. Goodman is now at Dick Broadcasting's CHR "107-5 KZL" WKZL Greensboro as an APD (Assistant Program Director) and holding down afternoons..... (3/15/05)

:// Website makeover

Virginia Broadcasting Corp has redesigned the "NBC29" WVIR Charlottesville. The nbc29.com website now features up-to-the-minute images of StormTeam 29 Triple Doppler Radar, instant news updates with images from the broadcast, polls and viewer feedback, and many other new features. We also hear that streaming video will be added soon..... (3/15/05)

Not to be left out, Saga Communication's Classic Rock "106.9 The Fox" WAFX Suffolk/Norfolk is now streaming their audio over the Internet. They are using the same streaming provider -- Liquid Compass -- as sister rocker "FM99" WNOR/98.7. For more on the Fox's webstream, go to 1069thefox.com..... (3/14/05)

:// Former Magic jocks get shuffled around

"We have calved a baby bull," says Joel Dearing, who serves as PD of (Clear Channel) Country clustermate WYYD and will add similar duties for The Bull. (read more - Radio & Records) (3/14/05)

:// New stuff at rocker FM99

In a recent email to FM99 WNOR/98.7 "E-Force" subscribers, PD Harvey Kojan says, "Last month I invited you and your fellow E-Force members to take a survey and let us know how we can make FM99 a better radio station. Literally thousands of people responded... there was one thing just about everybody could agree on: And that (i)s (sic) you'd like some more variety..." Kojan says besides throwing in a enough "surprises to keep you on your toes," the station has added the "80s@8," eight songs from the '80s every Monday thru Friday at 8PM. And for the headbangers, "Metal Shop" will air every Friday night at 11..... (3/14/05)

:// "Your Lighthouse" gets new wake-up host

JP Morgan has joined the early morning drive on CCM "Your Lighthouse" WJLZ/88.5 Virginia Beach (97.9 Portsmouth, 103.7 Chesapeake, 103.9 Norfolk) heard weekdays 5:30-9. You might remember JP on Country "Eagle 97" WGH (now "97-3 The Eagle"), on former Oldies station (Kool) doing the "Diner Show" and also did some time with AC "2WD" WWDE. While in Michigan, Morgan was at Crawford Broadcasting's CCM "The Light" WMUZ/103.5 Detroit..... (3/14/05)

:// Two upped at WHRO-TV

Hampton Roads Educational Telecommunications Association recently announced the promotion of two of its employees. Cathy Lewis, who previously was Special Assistant to the President involving community initiatives, has been promoted to Director of Public Affairs Programming for PBS outlet Channel 15.

John Heimerl, previously Chief Technology Officer, is now General Manager. Congrats to both! (3/14/05)

:// AMer to get juiced up

The Federal Communications Commission (FCC) has approved an application by Chesapeake-Portsmouth Broadcasting Corp (a subsidiary of Salem Communications) to increase the power of Traditional/Contemporary Gospel "The Jesus Zone" WTJZ/1270 Newport News. The station is currently doing 1500 watts non-directional daytime and 900 watts directional nighttime. The new specs give it 15kW day, 1.8kW night; both directional..... (3/11/05)

:// West Point station to change hands

Winner Broadcasting's WWBR/107.9 West Point will be sold to Davis Media, headed up by Thomas G Davis, for $1.125M. Winner's owner was Jim Campana, who recently passed away. The station is now run by his widow Sherry; simulcasting sister station (Bullseye Broadcasting) 50s-70s Oldies "Surf 92.3" WSRV Deltaville. Jim started the station back in 1989, first with Country as WPTG then satellite-fed Soft AC "107.9 FM The Breeze - Hit Music, Light as The Breeze" WWBR in April 2000. Up until January, WWBR was simulcasting On Top Communication's Urban "Hot 102.1" WWHV Virginia Beach since February 2003.

WWBR, technically in the Virginia Beach/Norfolk market, is the first station for Davis Media. No word yet what Davis plans to air on the station..... (3/11/05)

A brand new classified ad has been posted on VARTV. Gray Television's "CBS19" WCAV and "ABC16" WVAW-LP Charlottesville is looking for an Account Executive. Click "Classified Ads" on the left navigation panel for the complete details.

If your station/organization has any positions available (media orientated), get them on VARTV! You would be surprised who reading..... (3/11/05)

:// Flipped stations to get new calls

Clear Channel Roanoke/Lynchburg blew up the Hot AC "Magic" simulcast on WMGR/104.7 Roanoke, WMJA/102.7 Appomattox/Lynchburg yesterday. The 102.7 is now a simulcast of sister AC "Sunny 93.5" WSNV Salem/Roanoke and will get the new call letters WSNZ. The 104.9 signal went Mainstream Country as "The Bull" with new requested call letters WZBL. We believe the new call letters will go into effect on Tuesday..... (3/11/05)

:// WAHU: FOX TV station takes PAX spot

That Gray Television is starting a third station here has been whispered for months. Now it's official. The company that opened CBS and ABC affiliates last year has acquired WADA from (Tiger Eye Broadcasting), and will be re-launching it as a FOX network (affiliate).

FOX fans now watch The OC and 24 from its station out of Washington. "The opportunity became available to have something local," says WCAV/WVAW general manager Roger Burchett. "FOX is very excited to have a presence in Charlottesville." WAHU will air on Channel 27, Adelphia Channel 19. (read more - The HooK)..... (3/10/05)

:// A pirate station in Richmond?

VARTV has received a couple of reports of a radio station broadcasting on 97.7 in the Richmond area. Going to the FCC website, nothing in the area is licensed for 97.7. One reader says, "Its programming is rather old and quite eclectic... its signal seems noticeably stronger in the UofR (University of Richmond) area than in the Innsbrook / Short Pump area. I have yet to hear a station ID." The same reader commented, "It has been way too stable of a signal through the days to be any odd propagation effects." Anybody else picking up this station, drop us an email or Instant Message..... (3/10/05)

:// 13News to lose two

We're hearing that reporter/weekend anchor Jessica Chang is leaving Belo Broadcasting's WVEC (13/ABC) Hampton/Norfolk to head to San Diego. The station has had a few candidates in, but are also looking at in-house staff for the weekend morning anchor position.

We also find out that Doug Aronson will be exiting Channel 13 in May. Aronson joined WVEC in 1997 leaving WAVY (10/NBC) as a "Special Correspondent." He's now the station's "Chief Investigator." Aronson who agreed to stay with WVEC thru the May ratings Book, is moving into commercial real estate..... (3/10/05)

As predicted on VARTV, Hot AC "Magic" WMGR/104.7 Roanoke goes Country shortly after noon today as "The Bull." More below..... (3/10/05)

2WD's (WWDE/101.3) Paul Richardson will exit the station tomorrow morning. More below..... (3/10/05)

:// Translator apps dismissed in Williamsburg, Virginia Beach

With the help of Sinclair Communications, a proposed translator (30 watts) for New Covenant Educational Ministries (a Salem Communications subsidiary) in Williamsburg on 106.1 was dismissed by the FCC Monday. The application had one major flaw when originally submitted to the FCC. They didn't know Sinclair Communications was moving WEXM/106.1 Exmore (then became WPYA and now is WZNR) to Poquoson. When the FCC granted the 106.1 signal move to Poquoson, that essentially killed the translator proposal. Soon after Sinclair moved 106.1 to Poquoson, they petitioned the FCC to deny the proposed translator. And to be sure, Sinclair was also running a petition on 106.1's website at the time telling listeners around Williamsburg that they wouldn't be able to hear BOB-FM. With a bunch of listener names, Sinclair filed supplements to their "Petition to Deny" several times during 2004. NCEM wanted to relay the K-Love religious programming heard on sister station WAZP/90.7 Cape Charles...

A proposed translator on 107.9 in Virginia Beach by Carl Tutera was also dismissed Monday by the FCC. A "Petition to Deny" was filed with the FCC against the 250 watt translator. Tutera filed an "Opposition" to the "Petition to Deny" A "Reply" was filed to Tutera's "Opposition." The individual/group who filed the original "Petition to Deny" is unknown. From a small tower across the street from Lynnhaven Mall, Tutera wanted to relay Oasis Network's religious WYCS/91.5 Yorktown..... (3/10/05)

American Family Association's new 88.1/Richmond took the call letters WRIH on Monday. Strong rumors lead to the station relaying Christian programmed "American Family Radio" (AFR) WAUQ/89.7 Charles City for better coverage on the westside of Richmond..... (3/10/05)

MainQuad Communications has filed for a "Program Test Authority" and "License To Cover" for WCUL/98.9 Midlothian/Richmond with the FCC. It was "Accepted For Filing" today..... (3/9/05)

:// "Breakfast Bunch" is all of a sudden "Breakfast Person"

VARTV is hearing that Paul Richardson, a 27-year vet of "2WD" WWDE/101.3 Hampton/Norfolk mornings with Dick Lamb, has been let go by current owners Entercom. His last day will be this Friday (3/11). Only LeAnne Rains remains of the "Breakfast Bunch." Dick Lamb, who co-founded/owned, sold and was the morning personality for 26½ years at "2WD," exited the station at the end of January. Lamb said he'll focus more time with Virginia Beach-based Max Media where he's the Vice President of Radio Operations.

Rumors continue to swirl that Dick Lamb will return to the Hampton Roads airwaves on one of the new radio stations that his company is purchasing from Barnstable Broadcasting. Could long time friends Richardson and Lamb team up again after Richardson's non-compete runs out? (3/9/05)

Jake Glenn, former MD/nights at Clear Channel CHR "Q94" WRVQ/94.5 Richmond, picks up weekends at Entercom Rhythmic "Z104" WNVZ/104.5 Norfolk while looking for his next fulltime gig. Reach out to him at (804) 405-9767 or Phuctedone@hotmail.com..... (3/9/05)

:// Magic fizzles

VARTV expects the Clear Channel Hot AC "Magic" simulcast (WMGR/104.7 Roanoke, WMJA/102.7 Appomattox/Lynchburg) to disappear. CC will start a new simulcast on 102.7 with sister AC "Sunny 93.5" WSNV Salem/Roanoke. 104.9 Roanoke... what will it be? Rumblings point to country. Stay tuned! UPDATE: The 104.9 signal did go Country as "The Bull" shortly after noon on Thursday, March 10..... (3/9/05)

Mike Klein, MD/afternoons at Entercom Rhythmic "Z104" WNVZ/104.5 Norfolk, is featured this week on AllAccess.com's "10 Questions With..." in their Top 40/Rhy-Crossover section. (3/9/05)

:// WAVY TV Sports Director Among Five Selected To CIAA Hall Of Fame
Nation's oldest black athletic organization holds induction ceremony

WAVY-TV (10/NBC) Portsmouth/Norfolk sports director Bruce Rader, from Virginia Beach, is among five honorees selected for induction to the Central Intercollegiate Athletic Association (CIAA) Hall of Fame. The CIAA is an athletic conference consisting of twelve historically African American institutions of higher education and is entering its eighty-sixth year of athletic competition. The 2005 class includes former pro football star Ernie Warlick, former college basketball player William "Pony" Wilson, former Olympic track coach Phyllis Laverne Sweat, and longtime NBA great Charles Oakley. The group was officially enshrined in Raleigh, N.C., as one of the activities of the CIAA Basketball Tournament, which was broadcast on ESPN.

"I am extremely honored to be inducted into the John B. McLendon CIAA Hall of Fame, an organization dear to my heart over the past 25 years," stated Rader. "Under the guidance of Commissioner Leon G. Kerry, the CIAA has become one of the most respected conferences in the nation. Its history and achievements are the envy of its peers. To be deemed worthy of recognition by the CIAA board of directors has to rank with my very proudest achievements."

Bruce Rader has been a longtime supporter of the CIAA. He pioneered live television coverage of CIAA basketball games in the 1980's and in recent years has served as host of the nationally televised CIAA Basketball Tournament.

Hampton University President William R. Harvey presented Bruce with "The Presidential Award for Outstanding Citizenship", recognizing him for virtues of decency, dignity, and human rights. Bruce Rader Charities, and the annual Bruce Rader-St. Jude Golf Tournament has helped raise hundreds of thousands of dollars for local and national charities. In both 1996, and 2002 Bruce was selected to carry the Olympic Torch. In 1996, he carried the torch through Charlottesville, Virginia, during its worldwide trip to the Atlanta Games. In 2002 he carried the torch in Arlington, Virginia in the shadow of the Pentagon.... (3/9/05)

:// WRIR: The little FM that could

A great article from Richmond.com about LPFM "Richmond Indie Radio" WRIR-LP/97.3 Richmond. (read more - Richmond.com)..... (3/9/05)

:// Zelkind gets additional duties at WRIC

Matthew Zelkind, WRIC-Channel 8's station manager, has been given an additional assignment: running the station's news department as well.

Although it became official (March 3), Zelkind has been in charge of the news department since the departure of Bill Foy in January. (read more - Richmond Times-Dispatch)..... (3/9/05)

:// Coming soon to your television: Verizon

Call it the battle of the 700-pound gorillas: Verizon Communications Inc. against Cox Communications Inc., coming soon to a television screen near you.

Verizon, the local telephone giant, plans to begin offering TV programming later this year. The company has started to build out a fiber-optic system, which will allow it to send video signals into homes and businesses. (read more - The Virginian-Pilot)..... (3/8/05)

:// It's all the rage!

Internet streaming, that is. Recently, both Hampton Roads' rockers, "FM99" WNOR/98.7 and "100.5 MAX FM" WXMM, took their audio to the Net. National radio group Infinity has announced that next Monday it will take more than a dozen of it news and news/talkers to the Internet. Add two more from Virginia.

Henrico County Public Schools' CHR "Mix 91" WHCE/91.1 is now streaming using Netro from Canada. Go to mix91.com for the link. Also, Mid Atlantic Network's Hot AC "B101.5" WBQB Fredericksburg has flipped the switch this morning to their Internet streaming. "The B" is using Live365 out of San Francisco. Go to b1015.com for more..... (3/7/05)

:// Cluster sites go LIVE

Radio One Richmond has gone LIVE with three brand new station websites. For Urban "Power 92-1 Jamz" WCDX go to power921jamz.com, Urban AC "105.7/99.3 KISS FM" WKJS/WKJM go to yestokiss.com and for Gospel "Praise 104.7" WPZZ go to praise1047.com. The cluster's websites were build by First Mediaworks..... (3/6/05)

:// No Haze here

It's "clear" that Haze will be the new night slammer at Sinclair Communication's CHR "The Zone@106-1" WZNR Poquoson. Haze is leaving nights at Clear Channel CHR "Channel 96-3" KZCH Wichita KS for The Zone beginning March 28. Right now, Brian is holding down nights at The Zone but will be shifted to middays. Chris Bates will keep his afternoon drive. No morning show announcement, yet.

One thing will be familiar to Haze when he arrives in Hampton Roads, his CHR station will be battling an Entercom CHR/Rhythmic. He did it in Wichita with Entercom's "Power 93.9" KDGS and will in Hampton Roads with "Z104" WNVZ/104.5..... (3/4/05)

Radio One Richmond GM Sherrie Sawyer is leaving the cluster (WCDX, WKJM, WKJS, WPZZ, WGCV) next week to take on similar responsibilities at Citadel's new Memphis cluster. She starts there on Monday, March 28..... (3/4/05)

:// Third time's a charm

Starting this coming Monday, the newly married Kristen Hill (formerly Kristen Croot) will replace Kristi Michael as 7PM-midnight personality on Sinclair Communications' "93-7 BOB FM" WPYA Chesapeake. This is the third time Hill will be heard on 93.7. As Kristen Croot, she also did AAA "93-7 The Coast" WKOC and "93-7 KICK FM" WKCK. Michael will continue with her midday gig with Johnny Crook on sister station "96X, FM Talk & Modern Rock" WROX/96.1 Exmore..... (3/4/05)

:// Former Convergent OBX jock returns

AAA "99.1 The Sound" WVOD Manteo and Convergent Broadcasting are happy to welcome back afternoon guy Roland. Roland was with The Sound from 1997, until the Fall of 2004. Roland had been working at cross-town Max Media's Hot AC "Beach 104" WCXL/104.1 Kill Devil Hills in a part time roll in the interim. Roland will handle the noon-6PM shift vacated by departing PD Matt Cooper, and will also handle promotions for the Convergent Outer Banks cluster..... (3/4/05)

:// 98.9 causing buzz

MainQuad's new Richmond area signal at 98.9 is causing a lot of buzz, at least with VARTV. The emails and IMs have been nonstop - all day today. Readers, including outside AND inside the industry, are reporting what and where they are hearing 98.9. Several readers tell us that the station stopped its testing/stunting tonight at 6:45 with one commenting (they signed off this evening with) "'No Ordinary Life' by Sade, which (and I'm not sure if this is coincidental or not) was the only duplicate song I heard the entire 3 hrs and change that I listened to it." Hmmm. No Ordinary Life for a No Ordinary Radio Station? - BOB/JACK/DAVE-FM??? Every four or five songs the station is simply identifying itself as "WCUL Midlothian/Richmond, you will soon see..." More to come, stay tuned..... (3/3/05)

:// More on CBS6's new weekend weather guesser

Ros Runner, tapped early last month to replace Cindy Tremblay in WTVR's weather department, is a familiar face to CBS6 viewers as he has worked for the station on a fill-in basis in the past few years. He was teaching high school Earth Science fulltime. Runner shares afternoon weather duties with Mike Goldberg on Wednesdays, Thursdays, and Fridays during the week, as well as provide weather reports for Channel 6's Saturday morning newscast and the 6 and 11PM weekend newscasts.

Runner is a native Virginian hailing from King George County receiving his B.S. from The College of William and Mary and later earned his degree in Meteorology from Mississippi State University..... (3/3/05)

:// Baxter to exit Sinclair

Mike Baxter, news anchor for Sinclair Communications "NewsRadio 790" WNIS Norfolk and "TalkRadio 850" WTAR Norfolk, is leaving the cluster to work fulltime as a teacher for the Chesapeake Public School System. Baxter will remain with Metro Networks on the weekends and do occasional weekend/fill-in work for Sinclair. His last regular date on the air will be Sunday the 13th..... (3/3/05)

:// No answer seen to squabbling between Comcast, Sinclair Group
ESPNU launches tomorrow but not on Richmond area cable systems

Believe this. Comcast and the Sinclair Group, which owns local Fox affiliate WRLH-35, can't resolve their differences. The short-term agreement to allow high-definition coverage of the Super Bowl here was just that -- short term. It's over.

Last week, Comcast informed digital customers it no longer would be able to carry Fox programs in high-def on Ch. 213 -- or any other channel, for that matter. (read more - Times-Dispatch)..... (3/3/05)



A brand new classified ad has been posted on VARTV. Sinclair Communications' new CHR "The Zone@106-1" WZNR Poquoson/Norfolk has multiple openings available as they build up their staff. Click "Classified Ads" on the left navigation panel for the complete details.

If your station/organization has any positions available (media orientated), get them on VARTV! You would be surprised who reading..... (3/2/05)

:// Richmond move-in on the air

As VARTV predicted late last week, MainQuad's WCUL/98.9 Midlothian made a brief on air appearance this afternoon. Heard was a Hip-Hop track, to a Sade piece then an Alternative cut. More as we hear it..... (3/2/05)

:// Group takes stations to Sports

Several Positive Radio Group stations have changed format from religious programming to ESPN and FOX Sports. Their most recent ESPN affiliate addition, WKTR/840 Earlysville/Charlottesville, flipped format yesterday. WKTR was known as "The Ministry Station." WKTR is a daytime only doing a directional 8,200 watts. Charlottesville also has a FOX Sports Radio outlet, Clear Channel's "SportsRadio 1400, The Ticket" WKAV. Positive Radio Group also owns "Big Country 105.3" WBNN Dillwyn/Charlottesville and CCM "SpiritFM" (WRXT/90.3 Roanoke, WPAR/91.3 Salem/Lynchburg)..... (3/2/05)

:// Robken to oversee CC Charlottesville

Phil Robken, previously Director of Sales for Clear Channel Texarkana (five stations), becomes Market Manager for CC Charlottesville. Robken, who also has experience as an owner and GM, will be responsible for the 6-station cluster that Clear Channel has in Charlottesville. He'll be reporting to Clear Channel RVP Ruth Jones..... (3/1/05)

:// DJ helps sister

Karen West, midday personality at Barnstable Broadcasting's 70s-60s Hits "92-9 WFOG" Suffolk/Norfolk, begins donating stem cells for her sister Ginni Michek today. Michek was diagnosed with breast cancer ten years ago. West has been off the air for over a week now but plans to return to the "mike" on March 11th. More on Karen's and Ginni's story can be found on wtkr.com..... (3/1/05)

:// Here we grow again

VARTV saw another record month for traffic in February. Thank you again to all that read! How to support us? Besides directly donating to VARTV, visit one of our sponsors that are usually on the left or right sidebars on virtually all of the VARTV webpages. It's easy and painless..... (3/1/05)

Saga Communication's Active Rock "FM99" WNOR/98.7 Norfolk has made their audio available over the Internet using the streaming provider Liquid Compass. So if you're in Hampton Roads or anywhere in the world, get your Rock fix at fm99.com. UPDATE: Readers are complaining that they can't hear the Tommy & Rumble morning show online. Just checked and either can we..... (3/1/05)

News Archives.....