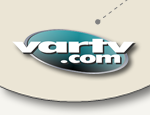 » If you have any news, updates, additions or corrections... e-mail them to editor@VARTV.com.




:// Selecta 1050 on the air

Davidson Media's Spanish "Selecta 1050" WVXX Norfolk finally launched Saturday at 2PM. The station was running into technical difficulties with Verizon but those have been ironed out.

With Selecta's launch, it's Hampton Roads' first full-time 24/7 Spanish programmed radio station. Selecta isn't the first station to program a large amount of time to Spanish. It was tried on Chesapeake-Portsmouth Broadcasting's (CPBC) AM 670 WRJR (now WPMH). As a daytime only, AM 670 signed on as "Radio Vida" on April 1, 2002 only to be pushed back to weekends-only two years later. When AM 670 received their nighttime coverage, the programming and call letters were swapped with "Christian Talk" AM 1010 WPMH (now WRJR). AM 1010 is being LMA-ed to CPBC by owners ABC Radio. Spanish programming is still heard on AM 1010 weekends only and probably will be that way until WRJR signs off for good at the end of May 2006 when ABC Radio will turn in the license to AM 1010.

Another frequency in Hampton Roads was ready to go 24/7 Spanish, on another CPBC signal - AM 1270 WTJZ. "Radio Tropical" was set to sign-on at midnight on March 17, 2003. That didn't happen. Six weeks later the Gospel programming on AM 1270 was "saved" by the Sixth Mount Zion Baptist Temple in Hampton by entering into a three-year time-lease agreement with the CPBC. Norfolk State University's Urban "Hot 91" WNSB/91.1 also offers limited Hispanic programming on the weekends.

Back at WVXX, the station is working quickly for live and local talent to be on the air as early as the end of this week coming up starting with the morning drive..... (2/27/05)

:// Richmond to get new FM, really soon

This one is MainQuad move-in WCUL/98.9 Midlothian. As anyone driving by the Richmond West End tower can plainly see, construction on MainQuad's 98.9 antenna is almost complete. We're thinking tests could begin as early as this weekend??? And if MainQuad follows previous start up schemes, they will stunt. They've previously signed on formats in Richmond with all-Christmas, all-Patriotic, and all-Christmas. Get your tape decks ready..... (2/25/05)

Another classified ad has been posted on VARTV. East Carolina Radio's Active Rocker "98X" WOBX/98.1 Manteo is looking for their next Midday Rocker. Click "Classified Ads" on the left navigation panel for the complete details.

If your station/organization has any positions available (media orientated), get them on VARTV! You would be surprised who reading..... (2/25/05)

A brand new classified ad has been posted on VARTV. Independent "SKY4" WSKY-TV Manteo is looking for a LSM. Click "Classified Ads" on the left navigation panel for the complete details.

If your station/organization has any positions available (media orientated), get them on VARTV! You would be surprised who reading..... (2/24/05)

:// Richmond to get new FM

Christian broadcaster American Family Association is finally awarded the CP (construction permit) for a full-power signal at 88.1. The application for the station was submitted by AFA 7½ years ago. The station will be licensed as a Class B1 and has been authorized to do 12kW using a non-directional antenna from the southern part of Powhatan County. AFA already has another station serving the market on 89.7 - WAUQ Charles City, covering the eastern parts of Richmond well.

AFA has over 100 full-power, translator and affiliate stations around the country with most relaying "American Family Radio" WAFR/88.3 Tupelo MS. The new station could relay WAFR to cover the western parts of the Richmond market better or use AFA's two other radio networks, Adult Comtemporary and Christian Classics..... (2/24/05)

:// Matt Cooper leaves Convergent Outer Banks

Matt Cooper has announced his resignation from Convergent Broadcasting's Outer Banks cluster. Matt has accepted the PD position at Clear Channel classic leaning AAA "The Drive 100.5" WALC Charleston SC. Matt has been with AAA "99.1 The Sound" WVOD Manteo NC since November 1993, serving as the station's PD since 1997. For the past 2 years, Matt has also been PD for Convergent cluster mates' "Classic Hits 104.9" WFMZ Hertford NC and CHR "Power 92-3" WZPR Nags Head NC. Matt's first day in Charleston is March 7th.

Replacing Cooper as PD of WVOD is John Mathews, who has been the station's morning man for the past 3 years. Prior to joining WVOD, Mathews spent time at Baltimore's "98 Rock" WIYY and WRNR/103.1 in Annapolis. Mathews describes himself as a disciple of the Rick Strauss programming doctrine. Mathews will also oversee programming on WFMZ. Tad Abbey, long time APD/MD of WVOD will remain in that position, and be elevated to PD of WZPR..... (2/24/05)

A brand new classified ad has been posted on VARTV. Barnstable Broadcasting's 5-station cluster (WFOG, WXEZ, WGH, WXMM, WCMS) has an immediate position opening for a Production Director. Click "Classified Ads" on the left navigation panel for the complete details.

If your station/organization has any positions available (media orientated), get them on VARTV! You would be surprised who reading..... (2/23/05)

:// Jay Michaels gets the nod

Jay Michaels, who served as APD/MD/middays for Entravision's Dance "106-7, KDL" KZZA (previously KKDL) Muenster/Dallas, will officially join Sinclair Communication's CHR "The Zone@106-1" WZNR Poquoson as Program Director effective this Monday.

Michaels said "I am very excited about rejoining (owner) Bob Sinclair. He and I got along great at KDHT/Austin and I look forward to helping him take The Zone@106-1 to where it is dominating the market. I think this is a great opportunity since there has been a format void for this combination of hit music in Hampton Roads for many years now."

Jay West, who launched the station on Feb 4th, had been serving as interim PD. He will now concentrate on his duties as Program Director of "93-7 BOB FM" WPYA Chesapeake as well as "96-7 BOB FM" KNOB Santa Rosa CA.

Night air talent is needed for WZNR ... email package to jaymichaels@sinclairstations.com or to WZNR, 999 Waterside Drive Suite 500, Norfolk VA 23510. No Calls Please..... (2/23/05)

They tried to launch Spanish on AM 1050 WVXX Norfolk yesterday afternoon just after 4:30. "Selecta" was scheduled to make it's debut instead technical difficulties forced the station to go back to simulcasting WFOG/92.9. The following audio file has been edited (dead-air and music compressed) for entertainment purposes only. WVXX trying to launch Spanish. They will try again today..... (2/23/05)

:// MAX FM: Listen Live, we play more Rock than FM99

Barnstable's new Rocker "100.5 MAX FM" WXMM Norfolk has made their audio available for streaming over the Internet. The link recently appeared on their website at maxfm.fm. Their streaming services are being handled by Mainstream Streaming Network.

Also, according to MAX FM's website, they play more Rock than crosstown Saga Active Rock "FM99" WNOR/98.7 Norfolk. Accompanying a bar chart graphic, a statement under it reads:

"Over the typical seven-day period, MAX-FM averages nearly 50 songs per day more than that other rock station. In fact, during the week, MAX-FM plays about 335 more songs than FM99. What are they doing with all that wasted time? Let's see. 335 songs at about 4 minutes per song is 1,340 minutes. Wow, thats over 22 hours of music per week that MAX-FM plays and the others don't! To look at it another way, FM99 talks and plays commercials for nearly a full day each week." (2/22/05)

A brand new classified ad has been posted on VARTV. Gee Communications' "ESPN Radio 950" WXGI Richmond is looking for a Sales & Marketing Manager. Click "Classified Ads" on the left navigation panel for the complete details.

If your station/organization has any positions available (media orientated), get them on VARTV! You would be surprised who reading..... (2/21/05)

:// Dear listeners, WTOX is still testing

Besides who's getting the (Washington) Nationals radio broadcasts in other parts of Virginia and North Carolina, some VARTV readers are complaining they can't hear their favorite talk personalities on 4M Communications' "Hot Talk 1480" WTOX Glen Allen. Instead, there's just static.

The station signed on just six months ago and is still under a "Program Test Authority." Engineers are making "some adjustments intended to maximize the signal," says one 4M Communications exec. They go on to say, "It's tough making these adjustments to a station already on the air, as it generally needs to be off and the engineer can only work so much in the middle of the night. I know its frustrating to listeners, but we ask for their patience and hope it will be done soon." (2/21/05)

:// Thanks! I think...

Cuervo Curtis, PD/afternooner at East Carolina Radio's Active Rocker "98X" WOBX Manteo, says thanks to Mark St John for filling in last week while Cuervo was soaking up the sun in Florida. Cuervo is back in the 3-7PM seat to kick-off the previously announced (on VARTV) new on-air line-up on 98X. Curtis says, "I want to give a HUGE THANK YOU to Harry Dangler (Mark St John) of ERCI's (102.5 The Shark) WERX for Rockin Afternoons while we restructured the on air line-up on WOBX FM - 98 X. Harry knows his Rock, and did a hell of a job for us. I'm sure it's not the last we hear Dangler on WOBX FM. Harry Dangler truly is Nuts!" "Harry Dangler..." almost as good as "Peter North." (2/20/05)

:// Nationals have interest in Virginia

Major League Baseball's Washington Nationals radio coverage is the question we're getting asked the most! Who will carry them in Virginia and North Carolina? If your station becomes an affiliate of the Nationals, email (editor@VARTV.com) or fax (7574272317) your press release to VARTV to spread the word! The Nationals will be heard in Northern Virginia on Bonneville's "Federal News Radio" WFED/1050 Silver Spring MD and Modern AC "Z104" WWZZ/WWVZ104.1/103.9..... (2/20/05)

Davidson Media's Spanish WVXX/1050 Norfolk is thisclose to sign-on "Selecta." We're hearing Monday or Tuesday. For now, the station continues it's simulcast of Barnstable 70s-60s Hits "92-9 WFOG." (2/20/05)

AllAccess is reporting that Gee Communications as agreed to buy Classic Country WSVS/800 Crewe VA from Colonial Broadcasting for $95,000. WSVS does 5,000 watts during the day and 275 watts at night. Crewe is about 45 miles SW of Richmond. Gee's only holding is "ESPN Radio 950" WXGI Richmond. More on this to come..... (2/16/05)

:// Croot, er, Hill back

Newly married Kristen Hill, formerly Kristen Croot of defunct "Kick 106" WKCK and defunct "93-7 The Coast" WKOC, will be "honeymooning" on the Sinclair Communications Adult Hits "93.7 Bob FM" WPYA. Starting this weekend, this will be Kristen's third time around on the 93.7 frequency where she will handle the 7PM-12M shift on Saturdays and Sundays..... (2/16/05)

:// Bill Bevins, 35 years on the air; Y loses contest jock

Bill Bevins, of Clear Channel Soft AC WTVR-FM, celebrated his 35th year on the air in Richmond. Richmond's number one morning host has been waking up Richmonders for the past 10 years on "Lite 98." He began his radio career in Richmond on Valentine's Day, 1970. In addition to holding down the morning drive for WTVR-FM, Bevins has hosted the Virginia Lottery's drawing show for the past 13 years. He also was weekend morning weather anchor for WTVR (6/CBS) during the mid 1990's...

Cox Radio Alternative "Y101" WDYL/101.1 night timer Dave Greek appears to have left the station. His bio has been removed from the station's website and Johnny Young was holding down the night time slot last week. No work where Greek went. Greek was the winner of WDYL's DJ contest several years back, beating out three other contenders for a shot at a weekend DJ gig at Y101. He was promoted to nights after Chris Centore left the station..... (2/15/05)

:// "FOX 1490" WLRT goes racing in 2005

WLRT FOX 1490 and RaceTalkLive.com Hampton is pleased to announce an agreement with Mark Wertz Racing for the 2005 season at Langley Speedway. FOX 1490 will provide promotional opportunities for the team, and provide sponsors. The FOX 1490 race team will consist of a three-man team. The team is made up of, two time Langley and NASCAR Regional Champion Mark Wertz in the #40 Dodge Intrepid, Paul Lubno will be driving the #41 Chevrolet Monte Carlo and will be looking for win number 101 in 2005, the third team driver will be Hudson Hall driver of the #42 Chevrolet Monte Carlo, Hudson will be vying for the "Rookie of the year" honors at Langley Speedway.

GM Chuck Hall says, "FOX 1490 is proud to announce this affiliation with this great team and we believe that our association with local racing and our commitment to NASCAR, PRN, MRN, and new association with HOOTERS certainly will enable us to truly be your Fox News, Fox Sports and racing station." (2/15/05)

:// Many changes in southern Virginia, eastern North Carolina

First Media Radio is making several changes to their stations along the I-95 corridor. WYTT/97.9 Gaston NC dropped those call letters last month for WTRG, now has dumped the Urban AC format "The Touch" it had for two years to an Oldies format focusing on 1964 through 1979. "The Great 98's" call letters WTRG were on Clear Channel Raleigh's Oldies station until it was blown up for Adult Alternative -- "The River" WRVA-FM last November...

The WYTT call letters move over to Emporia's WLGQ/99.5. This frequency was doing AC using ABC Radio's Starstation with WSMY/103.1 Alberta/South Hill VA but has dumped that for Urban "99-5 Jamz."

The 103.1 frequency keeps ABC Radio's AC-formatted Starstation, breaks from 99.5 Emporia (mentioned above) and will get the new call letters WWDW and use the positioner "3WD." The other stations in the cluster remain unchanged -- "Today's Country" WPTM/102.3 Roanoke Rapids NC, Black Gospel "Rejoice 1400" WSMY Weldon NC, Black Gospel "Rejoice 1080" WWDR Murfreesboro NC and Soft AC "98.3 The River" WDLZ Murfreesboro. The cluster also owns WNVN-LP/20 Roanoke Rapids NC..... (2/15/05)

:// March Madness begins on ESPN Radio 950

Gee Communications "ESPN Radio 950" WXGI Richmond announced today they will broadcast the 20th annual Colonial Athletic Association Men's Basketball Tournament live from the Richmond Coliseum, March 4 – 6, 2005. ESPN Radio 950 will also broadcast the complete Atlantic Coast Conference Men's Basketball Tournament from the MCI Center, March 10 – 13. Due to prior programming, Monday night's game will not be aired. Robert Fish and Bob McFarland will share play-by-play duties throughout the weekend.

"We are pleased that ESPN Radio 950 has agreed to broadcast the first three days of the CAA Men's Basketball Championship," CAA Commissioner Tom Yeager said. "ESPN Radio 950 has done a tremendous job of promoting CAA basketball throughout the season, and we look forward to the exposure that the broadcast of our showcase event will provide."

The ACC Tournament will begin March 10th at noon, concluding with the conference championship March 13th at 3 pm. ISP Sports will provide live play-by-play coverage of all 10 games of this year's ACC Tournament from the MCI Center in Washington. Virginia Tech's radio crew of Bill Roth and Mike Burnop will be joined by the crews of other ISP schools. ISP Sports is the flagship network for Virginia Tech football and men's basketball.

"We're honored to be able to provide coverage of the entire ACC Tournament," said Voice of the Hokies, Bill Roth. Roth continues with "The interest among fans around the Commonwealth in ACC basketball is reaching an all-time high. We know many people are at work, or even at school, during the afternoon sessions, or can't get tickets to the tournament. Well, now they've got a front-row seat... right in front of the radio." (2/14/05)

:// Martinez lands co-anchoring duties

UPDATED: The VARTV crystal ball is working (thump, thump, thump). We predicted last week that former traffic reporter Bianca Martinez was getting an on-air audition for the co-anchor seat on the "Your NewsChannel 3" (WTKR/CBS) morning show. Well, the Fed Ex guy that dropped by the WTKR studios tells us she officially passes the test and will be teamed up with co-anchor Chris Hopkins and meteorologist Patrick Rockey...

FOR IMMEDIATE RELEASE... WTKR, NewsChannel 3 reporter, Bianca Martinez will move into the anchor chair, effective Tuesday, February 15, 2005. Martinez will co-anchor YOUR NewsChannel 3 THIS MORNING, with Chris Hopkins and Morning Meteorologist, Patrick Rockey. Martinez will continue reporting for YOUR NewsChannel 3, during the 90 minutes of news at 5pm and special reports on YOUR NewsChannel 3 at 11.

Martinez says, "I am extremely excited about joining what is already an incredible morning news team. Getting my start as a traffic reporter allowed me to build a connection with the morning viewers. I am glad I am able to continue those relationships now at the newsdesk."

Bianca joined YOUR NewsChannel 3, just weeks ago, as a full-time reporter. Before that, she was the station's Traffic Reporter. Before moving to Norfolk, she produced at television stations in Hawaii and Washington, DC..... (2/14/05)

:// Subtle radio changes continue in Hampton Roads

When Sinclair Communications blew up Country "Kick 106" for CHR, it left Hampton Roads with just one country music outlet. For the past fourteen years, Barnstable's Country "97-3 The Country" WGH focused on newer music with WKCK (and the former WCMS, for that matter) focusing on older or "Real Country" and "Classic Country" music. One of The Eagle's positioners was "Today's Country" -- meaning newer music. It's been dropped from their logo. This begs the question, "Has the format on The Eagle been tweaked, slightly, to add more recurrents (somewhat new music) and gold (older hits) records?"

Larry Bonko of The Virginian Pilot reports that Bob Sinclair (of Sinclair Communications) predicts that another country music station "will soon emerge to challenge WGH." Really? Personally, I'm no holding my breathe. Bonko also says that Joe Hoppel, who has been off the air since the 1st, has had his non-compete clause lifted - free to work anywhere in Hampton Roads. He had 10 months left on that contract. Bonko laments that "Kick FM may have failed because Sinclair didn't put Hoppel on the morning show, which is where listeners connected with him (Joe Hoppel) for decades at 100.5." The station instead ran the syndicated "John Boy & Billy Show" in the morning with Hoppel getting one hour of airtime at lunch. I'm not sure if Hoppel could have saved the whole station but one thing is for sure, "KICK FM wasn't no WCMS." It just wasn't the same. Launching another country music station might look a lot better on paper than in reality. We'll see.

Staying with the Sinclair's, their ratings deprived Alternative "96X" WROX/96.1 has repositioned themselves as "96X - FM Talk and Modern Rock" Notice the "FM Talk" is first. During the week, it IS a talkfest. Syndicated Mancow Mueller can be heard in the morning, Kristie & Johnny middays, Mike & Bob afternoons, a night show that's heavy on the talk, and LoveLine after 10. One reader says, "You're lucky to hear a song or two in all of that. Seems the only time music rules on the X is overnights and weekends." Has any of this helped 96X? What if sister CHR "The Zone@106.1" WZNR takes off and/or shows promising ratings, could it move to the stronger 96.1 frequency? But remember, no type of Rock (heritage, active, modern, classic) format can appear on 106.1 until February 12, 2006 -- an agreement between Sinclair and Saga Communications (WNOR, WAFX, WJOI). 96X as it is right now could not move to 106.1. VARTV readers have suggested taking 106.1 to Talk and making the signal mono - to "stretch" it.

The thinking is things haven't settled down yet in Hampton Roads radio. There's talk about what will Max Media do with the stations they are acquiring from Barnstable (WFOG, WXEZ, WGH, WXMM, WCMS). On the AM dial, there has been activity too -- WVXX/1050 to go 24/7 Spanish soon on a strong AM signal, FOX Sports shifting to WLRT/1490, Word Broadcasting recently signing-on WYRM/1110 and don't count out Ron Cowan's "1450 The Buzz" WBVA and "CNN Headline News" WVAB Virginia Beach..... (2/13/05)

:// Where's Lisa Scullen?

A VARTV reader asked what has happened to former "NBC12" WWBT Richmond reporter Lisa Scullen. She's now a co-anchor of "ABC27 News Daybreak" WHTM Harrisburg PA since September 2004. More about her on ABC27's website..... (2/12/05)

:// Forty-seven couples say "I Do"

97-3 The Eagle/WGH-FM presents the 14th Annual St. Valentine's Day "Mass Wedding", Monday, February 14, 2005 at Grand Affairs in Virginia Beach. The past couple of weeks, Jimmy Ray Dunn and Jennifer Lewis, morning show personalities on 97-3 The Eagle, interviewed couples on the air that wanted to get married for Valentine's… Forty-seven lucky couples were selected and have agreed to say "I Do" on a live broadcast this Monday the 14th.

This is an authentic marriage … Marriage Commissioner Harold McGee of Virginia Beach will conduct the ceremony. The couples simply need to show up with a marriage license, rings and love for each other. All the other details are handled by 97-3 The Eagle… flowers, cake, photographers, professional video, reception and prizes.

National Recording Artist, Aaron Lines will be on hand to sing the "first dance" song, "You Can't Hide Beautiful." Jimmy Ray and Jennifer will broadcast live from Grand Affairs, 2036 Pleasure House Road between 6 a.m. until 10 a.m. Once Jimmy Ray and Jennifer have read all the couples names, the ceremony will begin with all the couples taking their vows simultaneously live at 7 a.m. with 97-3 The Eagle..... (2/12/05)

Standards/Talk "Windy 105" WNDJ White Stone (Kilmarnock/Deltaville) has added sports talk to their programming lineup. The host, Demetrius Means, does a local sports talk call-in show with area high school coaches and players in the Middle Peninsula and Northern Neck. The show can be heard Saturday mornings 9-10..... (2/12/05)

Just what was in the huge truck seen at the Richmond west end antenna site? Sources say it was MainQuad's antenna for 98.9/Midlothian. It appears that it has arrived; may be up on the tower and 98.9 could be on the air as early as the end of February. Stay tuned..... (2/11/05)

:// Night slammer out

Jake Glenn, who was heard nights on CC CHR "Q94" WRVQ/94.5, is gone from the station. No reason was given why. Beginning on Monday, February 21, "Davis" will hold down the 6-11PM weekday shift. According to a station rep, Davis has made stops at Entercom Rhythmic "Z104" WNVZ/104.5 Norfolk and Susquehanna CHR "104 KRBE" Houston TX among others..... (2/11/05)

Due to some technical issues, the launch of the Hispanic programming on Davidson Media's WVXX/1050 Norfolk will be delayed several days. In the meantime, the station will continue with it's simulcast of Barnstable's 70s-60s Hits "92-9 WFOG."

WLRT/1490 Hampton officially picks up FOX Sports Radio, which WVXX dumped Wednesday, on Monday though some of FSR's programming will be heard this weekend..... (2/11/05)

:// "Undie Gate" victory celebration

From Entercom Norfolk... Briefs, BVD's, Drawers, Jockey shorts, Long Johns, Shorts, Skivvys, Smallclothes, Underclothes, Undergarments, Underthings, Undies . . . whatever you call them, if your outer pants were worn low enough to reveal your underpants in the state of Virginia, you could have been breaking the law. COULD HAVE being the operative phrase.

In response to the recent Virginia House of Delegates approved bill authorizing $50 fines for persons who "display his or her underpants in a lewd or indecent manner", listeners of radio station Z104 (WNVZ-FM Norfolk/Virginia Beach) were going to rally on Friday, February 11th , for a peaceful protest; now, that rally will be a celebration of Victory. The Virginia State Senate Committee unanimously defeated the bill (yesterday, February 10) in their noon session.

Lionell Spruill Sr., a Democratic delegate from Chesapeake, and the chief opponent of the House of Delegates bill, commented to Z104, "I'm glad the Senate had some sense to kill the bill" ; he further offered that he hopes that the Delegates in Virginia will not waste time in the future on such frivolous and inconsequential matters.

Z104 listeners will celebrate the Senate's wise decision at noon (today) in front of Hooter's on Military Highway and Raby Road in Norfolk. Midday and evening announcers, Z104's Mike Klein and Zack Daniels will broadcast "live" in their "Undies" and will ask that the listeners join them to toss their underwear in the air to commemorate the fashion victory..... (2/11/05)

:// AM 1050 drops FOX Sports Radio

Yesterday, Barnstable Broadcasting dropped FOX Sports Radio on WVXX/1050 Norfolk. Today, WVXX is simulcasting sister 70s-60s Hits "92-9 WFOG" WFOG Suffolk. Tomorrow, Hampton Roads will get it's first 24/7 Hispanic radio station when Barnstable hands over the keys to AM 1050 to Davidson Media. Barnstable sold WVXX to Davidson for just under $1M. Eventually, FOX Sports will be heard on "1490 The Outlaw" WLRT Hampton. More details on when who's doing what soon..... (2/10/05)

A brand new classified ad has been posted on VARTV. Clear Channel Charlottesville is looking for a Morning Show Host for "Smooth Jazz 107.5" WCJZ. Click "Classified Ads" on the left navigation panel for the complete details.

If your station/organization has any positions available (media orientated), get them on VARTV! You would be surprised who reading..... (2/9/05)

Scott Media Group is proud to announce that on Saturday February 12th, 2005, The Jerry Lee Scott Band will Kick Off "Tribute To Elvis" at the Warwick Moose Lodge starting at 8:30 p.m. There are a few tickets left for this premiere. "We have not done a Elvis tribute since the early 90's and what an event this is going to be," says a Scott Media rep. For more concert updates check out jerryleescottband.com..... (2/9/05)

:// Raycom, CBS sign affiliate agreements

Raycom Media has signed new long-term affiliation agreements with CBS Television for its seven CBS affiliates including "CBS6" WTVR Richmond. "We recognize the tangible, lasting value in the synergy of strong local and network programming," said Paul McTear, president and CEO of Raycom Media. "CBS' status as the top-rated network provided the impetus to our decision to sign these new multi-year affiliation deals." (2/9/05)

:// Race Talk Live Inc. gets broadcast rights for the Hooters Pro Cup Series in 2005

Impressed by the ever-growing popularity of the Hooters Pro Cup Series, RaceTalkLive Inc president Chuck Hall is pleased to announce the creation of a broadcast network and a six-man team to cover the Hooters' Southern Division on radio affiliates throughout the southeastern United States.

"The Series deserves this valuable media, which will expand the drivers' and sponsors' exposure to all Hooters racing fans,'' Hall said from WLRT-1490 in Hampton, Va., the network's flagship station. "This will open entirely new marketing opportunities for all drivers, teams and sponsors. Race fans will have the opportunity to hear all the flag-to-flag action for the 13 Southern races and the five championship races. So that Northern division fans aren't left out of the mix, for the first season we'll broadcast the Southern and Northern races LIVE on racetalklive.com." Interested parties can contact WLRT's Affiliate's Manager, Keith "Bucky" Bennett, at 757-766-9262 or bucky@racetalklive.com. The first broadcast will be at 7PM on Saturday, Feb 26 from USA International Speedway in Lakeland FL..... (2/8/05)

:// GM of WAVY/WVBT gets promotion

LIN TV Corp announced that Ed Munson, along with Scott Blumenthal, have been named Co-Vice Presidents of Television. Munson currently serves as RVP for the East Coast and also is GM WAVY (10/NBC) Portsmouth and WVBT (43/FOX) Virginia Beach. In Munson's new role, he will share responsibilities, with Blumenthal, for all of LIN TV's television stations and report directly to Gary Chapman, LIN's Chairman, President and CEO. The VP of Television slot was opened when Paul Karpowicz made his decision to leave LIN to become President of the Meredith Broadcasting Group, a subsidiary of the Meredith Corporation.

In a company press release, it says "Mr. Munson served as a member of the NBC Affiliates Board, is past president and current board member of the Virginia Association of Broadcasters and serves as the Chairman of the Committee on Local Television Audience Measurement of the National Association of Broadcasters." Right now, there's no indication Munson is leaving Hampton Roads for LIN's headquarters in Providence RI..... (2/8/05)

:// Night slammer to exit The Point

Jason Goodman, MD/nights at Entercom Modern AC "94.9 The Point" WPTE Virginia Beach, has announced he's exiting the station February 28. Goodman will be heading to Dick Broadcasting's CHR "107-5 KZL" WKZL Greensboro as an APD (Assistant Program Director) and holding down afternoons. We hear Goodman had nothing but very good things to say about Entercom Norfolk but the offer he received from Dick was so big he was forced to accept it. Back at The Point, midddayer Mark McCarthy will be taking over the music duties with "Z104" parttimer Natalia doing some nights until a final decision is made on that position..... (2/8/05)

:// Heavy-hitter in regional radio dies at 79

On an investment of approximately $245,000 in 1961, George A. Crump and his wife, Marjorie, built WCMS and WCMS-FM into powerful, popular radio stations that sold for millions six years ago.

Crump, who died Thursday at the age of 79, was a major force in Hampton Roads radio, said Larry Saunders, a competitor of Crump's, both at WTAR, where Saunders was general manager, and later at WWDE-FM, which Saunders launched with Dick Lamb. (read more - The Virginian-Pilot) (2/8/05)

:// Flip-flop in Harrisonburg

As rumored, VerStanding Harrisonburg has swapped two formats on two stations in Harrisonburg. WJDV/105.1 Bridgewater/Harrisonburg flips from Soft AC ("Lite Rock 105.1") to Oldies as "Magic 105.1" and WBHB/96.1 Broadway/Harrisonburg drops the "Magic" Oldies to become "Lite Rock 96.1" on the bigger signal. For now, the call letters stay on their current frequencies..... (2/8/05)

Entercom Norfolk announces that Zack Daniels will hold down the 7-midnight shift at Rhythmic "Z104" WNVZ/104.5 beginning tonight. Daniels has been with the station the last several months as a part-timer..... (2/7/05)

:// Atlanta Braves baseball to be heard in Richmond on SportsRadio 910

Clear Channel Richmond Regional Vice President Ruth Jones today announced that Sportsradio 910 (WRNL 910 AM) has entered into an agreement to be an affiliate of the Atlanta Braves Radio Network for the 2005 season. "This is a great opportunity to present programming that listeners and advertisers in Richmond find compelling. We're happy to be on board!", said Jones.

"We have a strong fan base in Richmond, partly from our association with the city through our Triple-A club, and we look forward to having them tune into Sportsradio 910 WRNL to catch all the action." said Derek Schiller, Atlanta Braves Senior Vice President of Sales and Marketing.

Atlanta Braves Baseball proved to be a Richmond favorite, according to Tom Parker, Director of AM Programming for Clear Channel Richmond. "We took the question to our listeners and the Atlanta Braves scored the highest of all major league options," said Parker. Sportsradio 910 will begin to air games with the April 5th Season opener against the Florida Marlins..... (2/7/05)

:// Another baby step for Channel 21

Analog TV channel 21 Virginia Beach took another step forward to becoming a reality. Robert O Copeland, who was the winning bidder for the TV station, has submitted an application for a CP (Construction Permit). It was accepted for filing with the FCC (Federal Communications Commission) today. Any party wanting to petition to deny the application must filed it no later than February 17, 2005, ten days after the date of the Public Notice. The saga of Channel 21/Virginia Beach is detailed in a recent VARTV news headline dated 1/27/05..... (2/7/05)

:// Anchor shift on WTKR's mornings?

Just two weeks ago, Bianca Martinez was doing traffic reporting for "Your NewsChannel 3" WTKR (CBS) in the morning and afternoon. Last week, she was seen on-air in a reporter capacity. This morning, Martinez was co-anchoring with Chris Hopkins. Was she giving an on-air audition? We think so. Going to WTKR's website, Cynthia Brooks is now listed under the reporters section. She had been co-anchoring mornings ever since coming to WTKR late October 2002.

A VARTV reader commented "she did a really nice job of what I saw and heard. Good interacting between Chris (Hopkins) and Patrick (Rockey). If the management decides to keep her in the chair, my thought is it could be a good thing in the ratings for WTKR finally giving Kerri and Don (mornings on WAVY/10 NBC) a little competition." And by no means is Martinez new to the TV/radio new biz. More on her at WTKR.com..... (2/7/05)

:// B101.5 recognitions

Mid Atlantic Network Hot AC "B101.5" WBQB and "NewsTalk 1230" WFVA Fredericksburg Operations Manager Brian Demay was recently featured in Radio And Records Magazine's "On The Record" Column for Hot AC. "B101.5" is also the newest R&R Reporter Station, which means the "B101.5" playlist figures into the National Hot AC charts. R&R recognized WBQB as a player on the national music scene due to its consistent ratings, always either #1 or #2 in every key adult demo. It being independently owned also made B101.5 an attractive add for R&R, since the bulk of their reporting stations' playlists are corporate controlled...

In addition, B101.5 and WFVA was named "Large Business Of The Year" by the Fredericksburg Regional Chamber of Commerce for its exceptional community service, as well as volunteer outreach efforts which benefited many local charitable organizations in 2004, such as the American Red Cross, the Salvation Army, the Arthritis Foundation, Big Brothers/Big Sisters, the American Cancer Society, and many more. What was even more impressive is that B101.5 and WFVA, with a staff of roughly 30, outdid many other organizations with employees of a hundred or more..... (2/7/05)

:// Another Hampton Roads legend to leave the airwaves

Reporter Nate Custer, who covers the Peninsula for New York Times' "Your NewsChannel 3" WTKR (3/CBS), informed management earlier today he is retiring. This news comes on the heels of Country Music DJ Hall of Famer Joe Hoppel being let go on "Kick 106" WKCK after falling just short of 50 years behind the mike. Over forty-eight years were spent at defunct WCMS. And Dick Lamb signed off on Entercom's "2WD" WWDE just last week. Back to Custer, he recently celebrated 39 years tenure at WTKR (and former WTAR)..... (2/4/05)

:// Sinclair announces Super Bowl to be carried in Hi-Def on Comcast Cable systems

Sinclair Broadcast Group, Inc. is pleased to announce that it has reached an agreement in principle with Comcast to offer its high-definition signals, including coverage of this weekend's Super Bowl XXXIX in six markets where Sinclair owns and/or programs a FOX affiliate.

Carriage of the FOX digital signals should begin immediately in the following Comcast markets: Baltimore (WBFF-TV), Pittsburgh (WPGH-TV), Nashville (WZTV-TV), Richmond (WRLH-TV), Charleston SC (WTAT-TV), and Paducah KY (KBSI-TV).

Under the agreement in principle, the FOX digital signals will be available in time for viewers with Comcast's HD service to enjoy the ultimate television viewing experience for what is traditionally the highest rated television program of the year. Comcast customers can check local listings for channel numbers.

The companies will continue discussions with the hope of reaching a final definitive agreement for Sinclair's digital signals in the next couple of weeks. Source: Sinclair Broadcast Group..... (2/4/05)

:// Is the end for the PAX television network near?

At least 50 executives and staffers were laid off from PAX TV late this week, signaling the potential end of the struggling seventh broadcast network, reports Marc Berman of MediaWeek.com. Some of the execs exiting were the President of the network, the East Coast VP, Senior VP of Programming, Senior VP of Promotion and Advertising, VP of National Promotions and the VP of Station Operations.

PAX has several O&O stations around the VARTV area including WPXW Manassas, WPXV Hampton Roads, and WPXR Roanoke with many more O&O and affiliates around the country..... (2/4/05)

Sinclair Communications launched CHR "The Zone @106.1" WZNR today just after 2PM. Maybe to throw the competition off, the first "sweeper" said "Mix 106, A Better Variety of the 80s, 90s and Today" and went into a Celine Dion track. Sounds more like a jab at Entercom Mainstream AC "2WD" WWDE. A minute later the true CHR debuted with Kelly Clarkson's "Since You've Been Gone." Here's the audio of the launch. The voice you hear introducing "Mix 106" as "Steve Jones" is really BOB-FM's PD Jay West..... (2/4/05)

:// Vonneva Carter makes the move to Max Media

Max Media announced today that effective February 7, 2005 Ms. Vonneva Carter will join Max Media as Corporate Director of Sales. Ms. Carter has been in the Norfolk-Virginia Beach market since 1998. Most recently she was Director of Sales for the Entercom Communications cluster of stations.

Max Media Radio Division President: Eric Mastel said, "I have had the pleasure of working with Vonneva for almost 6 years; her intuitive skills in this business rival that of the most analytical strategist. In my opinion she is one of the best radio managers and customer service specialists in our industry. I am thrilled she chooses to join our company."

Ms. Carter said, "Larry Saunders and Eric Mastel brought me to this market and welcomed me into the Max Media family 7 years ago. I am extremely happy to be working with them again. I have an exciting and unique opportunity to help build a great new company side by side with some of the most experienced and successful broadcasters in the business. I can't wait to get started." (2/4/05)

:// CAA Tourney to air

ESPN Radio 950 WXGI has announced they will broadcast the 20th annual Colonial Athletic Association Men's Basketball Tournament live from the Richmond Coliseum, March 4 - 6, 2005. Broadcasts will include coverage of James Madison, Old Dominion, Virginia Commonwealth and William & Mary along with the rest of the out of state conference schools. Due to prior programming, Monday night's championship game will not be aired at this point. Robert Fish and Bob McFarland will share play-by-play duties throughout the weekend. Analyst for the broadcast will be announced as the tournament gets closer.

"We are pleased that ESPN Radio 950 has agreed to broadcast the first three days of the CAA Men's Basketball Championship," CAA Commissioner Tom Yeager said. "ESPN Radio 950 has done a tremendous job of promoting CAA basketball throughout the season, and we look forward to the exposure that the broadcast of our showcase event will provide." (2/4/05)

:// Entercom programmer takes shots at The Zone

Don London, who programs Entercom Norfolk (WWDE, WVKL, WPTE, WNVZ), says Sinclair Communications new CHR "The Zone@106.1" is using "yesterday's Top 40" position; stations that "played a blend of all pop music genres on one frequency." He goes on to say to staffers that Rhythmic "Z104," Mainstream AC "2WD" and Modern AC "94.9 The Point" all cover those genres.

What's interesting is London says he heard that Barnstable Broadcasting had researched the CHR format before flipping Classic Country WCMS, "but there was a better opportunity with a rock hybrid station." WCMS became Rock "100.5 MAX FM" WXMM. London argues, with The Zone's "very limited signal," the station "will not be able to generate the cume necessary for a CHR station to sustain any competitive numbers." He points out KICK's and On Top's Urban "Hot 102.1" WWHV low ratings on non-full-market signals..... (2/4/05)

:// 98X WOBX kicks off '05 with their strongest line-up yet

From Active Rock "98X" WOBX/98.1 Nags Head NC... East Carolina Radio Group, Inc. announced (yesterday) that their Active/Modern Rock radio station WOBX-98.1FM (98X) has solidified their on-air lineup with their strongest to date. Program Director Cuervo Curtis unveiled the lineup to sources on Tuesday, February 1st. "As everyone in radio will tell you, your first challenge is your morning show. We're happy to say that we've chosen the Lex And Terry syndicated radio show to open up our day at 6am", Curtis said. "They've been proven leaders in other markets and based on what our listeners are saying, the show is really well-received.

The midday spot is now being handled by our newest team member, Roxy Summers. She's very strong in that spot and I look for her to do big things. I'll stay in the afternoon drive spot from 3pm to 7pm because I've really developed a solid listener base in that position and it really flows well leading up to our night guy who will still be Bam-Bam. He's been doing 7pm to Midnight since we went live back in June and the listeners love him. Curtis also explains, "The Outer Banks and surrounding areas have not had a station like this and we're very pleased to be the first. I'm also ecstatic that I have a staff of air talent who can handle the fast pace and is very knowledgeable about the type of music we play" (2/4/05)

:// Verizon wants into cable TV
Company proposes a bill that would allow it to compete in some areas

Virginia's largest local phone company is asking the legislature for an easy way to get into the cable television business.

Verizon has proposed a bill that would allow it and other telecommunications companies to obtain cable television franchises from local governments without having to go through the traditional six to 18-month process of franchise negotiation. (read more - Richmond Times-Dispatch)..... (2/3/05)

:// Stuff; observations

Where's Country Music DJ Hall of Famer Joe Hoppel?

The Zone's new website will be at zone1061.com and will be streaming their audio over the Internet on Monday...

Speaking of websites, Radio One signed a big contact with website builder First MediaWorks last Fall to bring new websites to most its stations that don't already have them. Richmond is included. The new sites are in the process of being built and aren't "LIVE" but you can take a sneak peek:I saw Dave Parker's new weather toy last night on WTKR (3/CBS). Well, actually this morning, we TiVo-ed the newscast. It brings a whole new meaning to "Pin-Point Weather." Parker and the gang are now using actual satellite pictures of the Hampton Roads landscape to show viewers where the precipitation is. Last night he showed viewers an aerial view of Scope and the Virginia Beach Oceanfront including hotels and the Virginia Beach Fishing Pier. Pretty cool! With precip moving in from the West as I write this, the new technology gets it's first work-out today during the noon newscast. I'll be watching...

When a radio station does something new, we, here at VARTV, usually get NEGATIVE emails about the "switch." Well, Sinclair Communications' decision to dump Country on WKCK/106.1 for CHR is no exception. It's not so much why did they bail out of the Country format as to "there's no way in hell that Top 40 will work on that tiny signal." Most emailers think it won't work, but The Zone will have some kind of impact but what? Could the station even steal some of the audience from On Top's Urban "Hot 102.1" WWHV Virginia Beach? Hot can't afford to lose ANY listeners...

Have you seen the self promotional commercials on WVEC (13/ABC)? They are very, very well produced. So much so, that I'm thinking about inviting anchors David Alan and Regina Mobley over for dinner one evening. Jeff you can come too, there's plenty of room..... (2/3/05)

:// Air time near for 'Johns TV'
Photos of solicitors of prostitutes could be ready by mid-month

It has never been Cinemax, but the city of Richmond's public-access station could soon be worth watching. "Johns TV" -- the pet name for the Public Safety Committee's plan to broadcast the names and faces of people convicted of soliciting prostitutes, is ready to go and could be on the air and online by mid-February, officials told members of the committee last night. (read more - Richmond Times-Dispatch)..... (2/2/05)

:// Something new at the SuperTripleDopplerMaxWeatherLab on Channel 3

Looks like Chief Meteorologist Dave Parker at "Your NewsChannel 3" WTKR (CBS) Norfolk is unveiling some new weather forecasting gadgetry tonight at 11. From WTKR.com... "... something new is coming! On Wednesday night at 11:00 p.m., Dave Parker will unveil a new technology in weather forecasting that Hampton Roads has never seen before. Your NewsChannel 3 has taken the next step in weather forecasting that will protect you, and your neighbors. Be sure and join us right after the State of the Union Address Wednesday night!"

Hmmm. I thought Chief Meteorologist Jeff Lawson along with anchors David Alan and Regina Mobley at WVEC (13/ABC) Hampton/Norfolk were protecting me as stated in WVEC's latest commercials? Now, Dave wants to protect me too. Great! (2/2/05)

:// KICK gets the boot; Hampton Roads to get a "true" CHR

After just 15 months on the air, Sinclair Communications hangs up the sh*t-kickers at Country "Kick 106" WKCK/106.1 Poquoson. The station starting stunting shortly after 5PM this afternoon. The first track heard -- Britney Spears' "Me Against The Music" from her CD "In The Zone" -- the station's new name. Hampton Roads becomes a one Country music station market again which it hasn't been since 1990 when then owners Susquehanna killed Top 40 on WGH and flipped it to "New Country Eagle 97."

Our guess is the new format doesn't officially debut until Friday. Here's the audio of the beginning of the stunting. The last track heard on the now defunct KICK was Alan Jackson's "Gone Country," ironically the very first song KICK played when it went on the air.

Here's an official press release from Sinclair Communications...

Today at 5 PM, Sinclair Communications announced WKCK-FM will change call letters and format, from country music, and become WZNR The Zone @106.1. The Zone will feature a mainstream Top-40 Contemporary Hit format with pop hits from a variety of artists ranging from Maroon 5 to Snoop Dogg. The Zone @ 106.1 will be hit-driven and appeal to today's MTV and VH1 generations. The Zone @ 106.1 will play "All the hits, not just some of them."

"WKCK has not succeeded to the level we expected in the country music format," said Bob Sinclair. Arbitron Ratings show the country audience, in the all-important 25-54 age-demographic, has fallen by 40% locally in the last 18 months. Nationally, stations programming the contemporary hit format have been increasing in audience size.

Departing employees of WKCK have accepted generous severance packages. The interim Program Director of WZNR The Zone @ 106.1 is Jay West. Live announcers will fill air shifts in the near future. The station is currently repeating one song while building Hampton Road's newest radio station..... (2/2/05)

Two brand new classified ads have been posted on VARTV. Studio Center is looking for Audio Producers for all three of there offices (Las Vegas, Memphis and Norfolk) and Clear Channel Harrisonburg is looking for a Midday Talent for "98 Rock" WACL. Click "Classified Ads" on the left navigation panel for the complete details.

If your station/organization has any positions available (media orientated), get them on VARTV! You would be surprised who reading..... (2/2/05)

"Kick 106" WKCK/106.1 update... It's been almost one hour into Kristin Croot's shift and haven't heard a thing from her. A very good bet is you wouldn't hear the KICK jocks anymore. At 12:20PM, the weather "bed" came on without a jock. It played for a full minute. Right now, KICK is just a jukebox. Stay tuned..... (2/2/05)

:// WWZW goes AC

First Media Radio's WWZW/96.7 Buena Vista/Lexington finished stunting with the format wheel landing on AC as "3WZ, All The Best Songs On The Radio." The station had been looping "a change will do you good." WWZW was using Westwood One's Mainstream Country satellite service as "Thunder Country." First Media Radio picked up the station last year in July..... (2/2/05)

:// Is KICK getting the boot?

UPDATED: Rumors are flying around that Sinclair Communications' "Real Country Variety, Kick 106" WKCK/106.1 Poquoson will dump Country for some kind of Contemporary Hit Radio (CHR) format sometime tomorrow to be known as "The Zone." Jack Prater, the PD and afternoon guy, said something to the effect "It's been a good ride..." as he went into his last traffic report at 5:40PM, then did not utter another word (his shift is over at 7PM). Just music and a few sweepers here and there. Dennis Reedy (voice-tracked from 7 to midnight) came on just after 7 saying they were "commercial free..."

Sinclair debuted KICK-FM on their 93.7 signal back in December 2003 in response to Barnstable Broadcasting dropping Country music on WCMS/100.5 (now WXMM) for Rock. But KICK could never get a decent audience on the mega 93.7 signal. Meanwhile, the brand new "We Play Anything" format on sister signal 106.1, known as BOB-FM (WPYA) was showing promise. And after just six months on the air, Sinclair moved BOB from the tiny signal of 106.1 to the blowtorch on 93.7. This probably spelled the end for the already struggling KICK-FM. Remember, this is just speculation... Stay tuned..... (2/1/05)

:// Ratcliff adds weekly news

Gary Ratcliff, owner of Pioneer Media Alliance has added a weekly newspaper, the STAR Tribune, to his other properties which include STAR 94.3 FM, ESPN 1240, Two WB-TV stations, and Two ValPak Franchises all located in the Shenandoah Valley and Charlottesville, VA. The two Daily newspapers, combined, only serve 30% of the County whereas Ratcliff's paper is being mailed to 100%. For a great idea on NTR, call Gary at 540-885-5188 ext. 221 or e-mail him at star94@ntelos.net. Also visit his web site at pioneermediaalliance.com..... (2/1/05)

A brand new classified ad has been posted on VARTV. Pioneer Media Alliance, a multi-media company based in the Shenandoah Valley, has openings for Account Executives and General Sales Managers. Click "Classified Ads" on the left navigation panel for the complete details.

If your station/organization has any positions available (media orientated), get them on VARTV! You would be surprised who reading..... (2/1/05)

:// HD viewers: Super Bowl snubbing?

Super Bowl XXXIX is less than a week away, and there are some very angry people who have invested a lot of money in high-definition sets but won't be able to see the game in hi-def. That is, unless local cable provider Comcast can settle its differences with the Sinclair Group, which owns local Fox affiliate WRLH-35. (read more - Richmond Times-Dispatch)..... (2/1/05)

First Media Radio's WWZW/96.7 Buena Vista/Lexington is stunting. The station is looping "a change will do you good..." (2/1/05)

:// Several LPTV happenings

There have been several moves/changes in the low-powered TV world. Here is what's new...

KM Broadcasting, which runs W25CS/Chesapeake and WXOB-LP/17 Richmond, will shortly be running the SelahTV religious network. According to Selah's website, the net is initially planned for an eighteen hour day of inspirational programming with their initial focus on spoken Word ministries and Gospel Music and "aggressively seeking Christian oriented children's and musical programming." WXOB covers the immediate Richmond area with W25CS covering the Southside of Hampton Roads...

Ventana Television turned in their CP (construction permit) to move from channel 56 (W56CS/Portsmouth) to channel 36. The CP was set to expire (three years). Instead, Ventana has applied for channel 14; increasing their power significantly from a directional 9.5kW to a non-directional 104kW from the same antenna location. This should give the station good coverage in the immediate Hampton Roads area. W56CS relays the America's Store shopping network...

Rick Loesch, who heads up East Carolina Radio - WKJX, WOBX, WOBR-A/F, WERX, WRSF, WCNC, WZBO) has fired up two of his LPTVs on the Outer Banks. Test patterns and station IDs are running on both stations he won licenses for - W17CT and W28CJ. Besides these two, Loesch has four other outstanding CPs for LPTVs -- W45CL, W51DF, W56EC and K59ID. No word on what's planned for the stations...

Accomack County on Virginia's Eastern Shore runs eight LPTV's, two each (four licensed to Craddockville and four licensed to Onancock) relaying ABC (WVEC/13), NBC (WAVY/10), CBS (WTKR/CBS) and WHRO (15/PBS). The County is in the process of moving the channels to lower frequencies -- six of the eight are/were located within the 60~69 channel range. Those channels eventually are going back to the government for future emergency services. The translators are being reworked with different power levels and directional patterns -- some getting more power while others are reducing power...

Joan and Ken Wright's WGBS-LP/7 Hampton is now broadcasting from their new antenna in Portsmouth. WGBS was beaming 242 watts in Hampton before the move to Portsmouth and is now doing 2.2kW. The station is now broadcasting family orientated programming. More about WGBS at wgbs7.com..... (2/1/05)

A brand new classified ad has been posted on VARTV. The Free Lance-Star radio group (WFLS, WYSK, WWUZ) has an opening for a part-time news reporter and full-time on-air personality. Click "Classified Ads" on the left navigation panel for the complete details.

If your station/organization has any positions available (media orientated), get them on VARTV! You would be surprised who reading..... (1/31/05)

:// Another slot gets filled at Hot

We reported two weeks ago that Sean McCoy took the airwaves as the 2nd personality on Cumulus' CHR "Hot 100" WFNR/100.7 Christiansburg/
Blacksburg in the New River Valley. The station now fills the afternoon drive with Captain Connors who also becomes Hot's new Program Director. Connors, whose real name is Jeff Brown, comes from Next Media's CHR "Z107.5" WAZO Wilmington NC. Promotions Director Chris Tumbler occupies the midday slot on Hot 100..... (1/28/05)

Dick Lamb exited the station he co-founded/owned, sold and was the morning personality for the past 26½ years -- "2WD" WWDE/101.3 Hampton. Here's his farewell speech in its entirety..... (1/28/05)

:// Tension in the air (in Roanoke) over HDTV

Media General has not reached a deal with either Cox or Adelphia to have them carry WSLS' hi-def signal. High-definition television watchers in the Roanoke area know there's a gaping hole in local coverage: HD programming from WSLS, the local NBC affiliate, isn't available over cable TV. It's not as if you can't get NBC in HD. WSLS has been broadcasting its HDTV signal since April 2002 from a transmitter on Poor Mountain, but Roanoke-area viewers without the right antenna and converter box can't get it. (read more - The Roanoke Times)..... (1/28/05)

:// Channel 21 news

Yep, the Channel 21 that has been allotted to Virginia Beach since 1996. A little background on the proceedings. Initially there were 22 applicants for the new station in the FCC Auction #25. Only three applicants, however, were able to bid in the auction: Robert O Copeland, Winstar Broadcasting and Steven Soldinger d/b/a Tidewater Community Communications. They were the only ones to provide a sufficient upfront payment to be able to bid the minimum opening bid amount of $1.24M for the station. At the completion of the auction, Winstar was the winning bidder with a bid amount of $8.752M, and Copeland was the next highest bidder at $7.956M.

Eventually Winstar couldn't come up with the money for the FCC so Copeland, being the next highest bidder, was awarded the chance for the CP (construction permit). Well, Copeland has been recently "arguing" that Winstar and Soldinger were ineligible bidders for the station. Because of this, he thought, he wanted to get the station for the $1.24M minimum bid and not be on the hook for almost $8M since he was the only "qualified" bidder. To make a very long story short, the FCC disagreed with Copeland, twice now. We're not completely sure, but it appears that Copeland has exhausted his "reconsiderations" with the FCC.

In a statement released today by the FCC, it states that Copeland "must submit a statement accepting or rejecting the offer of this construction permit at his final bid amount no later than March 1, 2005... (and) that, if Copeland accepts the offer of this construction permit at his final bid amount, Copeland must make his final payment no later than April 1, 2005." Has Channel 21 taken a big step towards getting on the air? Stay tuned..... (1/27/05)

:// Cox Hampton Roads adds channels

Cox Communications Hampton Roads has added two sets of new channels to their cable line-up. The first set is a new religious programming tier consisting of FamilyNet, ILifeTV, Eternal Word Television Network (EWTN), and Trinity Broadcast Network (TBN). These new channels occupy channels 260-263. Cox's only other religious net is Inspiration (INSP) found on channel 39.

The second set of channels are "En Español." This new tier includes the return of Telemundo (Telemundo was the first Spanish net carried by Cox many years ago to be eventually replaced by Univision), Telefutura, ESPN Deportes, CNN en Español, Discovery en Español, and Galavisión (from Mexico). Subscription based, these channels can now be found on 270-275..... (1/27/05)

We reported last week, the FCC dismissed four applications for license renewal involving Willis Broadcasting properties on 1/13/05. The stations involved were WHFD/105.5 Lawrenceville VA, WBXB/100.1 Edenton NC, and WURB/97.7 and silent WBTE/990 in Windsor NC. Well, the applications have been reinstated. Willis Broadcasting is based in Norfolk..... (1/27/05)

:// More on Dick Lamb/Max Media

InsideRadio.com is reporting that Barnstable is offering "cash service bonuses" to the full-timers at the Norfolk cluster it's selling to Max Media. Of course, this excludes the AM 1050 property. That's being sold to Davidson Media. The Barnstable bonuses, payable after the deal closes, will be awarded to those who have worked for HRRG (Hampton Roads Radio Group) more than a year, based on length of service...

Entercom has announced that "2WD" WWDE/101.3 middayer Paul McCoy will fill-in in "The Breakfast Bunch" for now until a permanent host is found. McCoy starts his fill-in duties on Monday..... (1/27/05)

:// Kiss on top in Hampton Roads

Arbitron released the Fall radio ratings for Hampton Roads earlier today. Make it two-in-a-row for CC's Urban AC "105.3 Kiss FM." They were tops again just barely nudging out Entercom's Mainstream AC "2WD" WWDE. Barnstable sisters Contemporary Inspirational "Star 94.1" WXEZ and Country "97-3 The Eagle" WGH were neck-and-neck for third and fourth with CC's Urban "103 Jamz" WOWI in fifth (12+)...

Other notables, with a quick glance it appears Barnstable's Rock "100.5 MAX FM" WXMM's numbers have come at Saga Active Rocker "FM99" WNOR's expense. "99" holds a two-tenths of a point lead (12+) over MAX. Sinclair Communications' transplanted "93-7 BOB FM" WPYA (from 106.1) saw a rating surge -- almost doubling their total audience share on the new stick..... (1/26/05)

Health reporter Cheryl Rodriguez of "NBC12" WWBT Richmond is leaving the station. Gene Cox made the announcement on NBC12's 4PM newscast yesterday. Rodriguez has been with the station since 1991. She is going to work for the Virginia Department of Health... so instead of reporting on health news, as Gene Cox noted, they will be coming to interview her..... (1/26/05)

:// Max Buys MAX...

... and the rest of the Barnstable Norfolk (Hampton Roads Radio Group) cluster goes to Virginia Beach-based Max Media. Price? $80M. The HRRG stations include 70s-60s Hits "92-9 WFOG" Suffolk, Contemporary Inspirational "Star 94.1" WXEZ Yorktown, Country "97-3 The Eagle" WGH, Rock "100.5 MAX FM" WXMM Norfolk and Sports ESPN Radio 1310" WCMS-AM Newport News/Norfolk. They have already agreed to sell their sixth station "FOX Sports Radio 1050" to Davidson Media...

Max Media already has a presence in NE North Carolina with four radio stations - Hot AC "Beach 104" WCXL/104.1 Kill Devil Hills, "Water Country 94.5" WWOC Hatteras, Country WQDK/99.3 Ahoskie and NewsRadio 560" WGAI Elizabeth City NC. This is the second large market that Barnstable has exited. The company left their Memphis cluster late 2003, selling it to Citadel Communications for $100M. More on pilotonline.com..... (1/26/05)

:// Baby news

Rob Cardwell and Stephanie Rochon announced at the end of "CBS 6" (WTVR) Richmond 6PM newscast Monday night that the "CBS 6" family has grown by one. Anchor/Reporter Tracey Sears and her husband Jeff are now the proud parents of a baby boy named Jackson. Congrats! (1/26/05)

:// Lite 98 still tops, Power and the Beat neck-and-neck in 12+

Arbitron released the Fall radio ratings for Richmond yesterday. To no surprise, CC Soft AC "Lite 98" WTVR has a comfortable three point lead over second place Cox Radio Country "K95" WKHK in the 12+ demo. CC's "NewsRadio 1140" WRVA had a strong Fall period to finish third. Between CC Urban "106-5 The Beat" WBTJ and Radio One Urban "Power 92-1 Jamz" WCDX, there is just two-tenths of a point that separates the two stations -- The Beat slipped with Power having a good upswing. Those two stations round out the Top 5...

Other notables, Radio One's Urban AC "Kiss FM" WKJS/105.7,WKJM/99.3 did quite well from a disappointing Summer but we think those numbers are a combination of WKJS when it was on 104.7 and WJMO when it existed. The true effect of Radio One's frequency/format swap in November will probably be realized this ratings Book. Cox Radio's Soft AC "Mix 103-7" WMXB continues it upward swing with its best ratings in years. The Fall wasn't too kind to the Alternative format. CC's "102-1 The X" WRXL dropped almost a third of its total audience with Cox Radio's "Y101" WDYL dipping slightly. "The X" holds just a three-tenths lead over "Y." And over MainQuad, the now defunct "Smooth Jazz 93.1" WJZV just bombed. It didn't reach a 1.0..... (1/26/05)

:// Dick Lamb calls it quits

Just before 3:30 this afternoon, Skip Schmidt, VP and Market Manager for Entercom Norfolk (WWDE, WNVZ, WPTE, WVKL), announced to his staff that Norman Beasley much better known as Dick Lamb has resigned his position at AC "2WD" WWDE/101.3 Hampton/Norfolk. We hear Lamb will be more involved with his various holdings including Virginia Beach-based Max Media where he's the Vice President of Radio Operations. Max has a four-station radio cluster in NE North Carolina. Lamb was the co-founder/owner of 2WD with business partner Larry Saunders, starting "2WD" with an AC format back in the summer of '78. The station has always been successful with Lamb, from owning it, to being behind the "mike" in the mornings. Lamb will bid farewell to his "vast audience" on Friday, January 28 during the "Breakfast Bunch" morning show..... (1/25/05)

:// Another LMA ended at On Top

Flinn Broadcasting's WJXN-FM Utica/Jackson MS has gone dark after Steve Hegwood's On Top Communications ended its three year LMA with the station. The Urban AC, known as "Majic 100.9, Jackson's R&B Station," had been struggling ever since On Top started running it. On Top ended a similiar agreement with Winner Broadcasting -- ending an almost three year agreement with WWBR/107.9 West Point which was simulcasting Urban "Hot 102.1" WWHV Virginia Beach..... (1/25/05)

:// Sister LPTVs go digital

It's believed LIN TV's WKTD/17 Portsmouth and WNLO/45 Norfolk are the first low-powered TV stations in the country to go digital. LIN TV, along with WAVY (10/NBC) Portsmouth and WVBT (43/FOX) Virginia, run more than a half-dozen low-powered TV stations in Hampton Roads, NE NC and on Virginia's Eastern Shore relaying programming from WAVY or WVBT. WKTD-CD started program tests on January 15, 2005 around 8PM with WNLO-CD testing just after 5PM the following day...

New low-powered digital TV stations are given one of two suffix designations; "-CD" for a licensed Class A station and "-LD" for regular low-powered stations. We believe the maximum effective radiated power (ERP) of digital LPTVs is 15 kW with an antenna radiation center height above mean sea level (RCAMSL) of 738 feet (225 meters). WKTD-CD with it's non-directional antenna can be seen throughout the greater Hampton Roads area. For now, WKTD is broadcasting a SD (standard definition) picture of the analog feed of WAVY. WNLO-CD is relaying WVBT..... (1/24/05)

:// WVKL jock/ND exits

Marie Taylor, on-air personality and News Director for Entercom Urban AC "95-7 R&B" WVKL Norfolk, has turned in her resignation. Taylor is pursuing opportunities outside of this market. The station will be rotating fill-in personalities, some from within Entercom Norfolk and using local TV personalities while a permanent replacement is found..... (1/24/05)

On January 13, 2005, The FCC dismissed four applications for license renewal involving Willis Broadcasting properties -- WHFD/105.5 Lawrenceville VA, WBXB/100.1 Edenton NC and WURB/97.7 and silent WBTE/990 in Windsor NC. No reason why is known..... (1/21/05)

:// Director departs WRIC news team

WRIC-Channel 8 is looking for a new news director. The station's general manager, Bob Peterson, confirmed yesterday that Bill Foy, news director for the past seven years, no longer works for the station. "I'm not going to get into the reasons for his departure," said Peterson. "However, he's a fine guy and he really gave us his complete effort." WRIC, Richmond's local ABC affiliate, runs third place in most local newscasts behind WWBT-Channel 12 and WTVR-Channel 6. Source: Richmond Times-Dispatch..... (1/21/05)

:// General Manager crosses street

After serving more than 25 years as General Manager at Baker Family Station's religious WKGM/940 Smithfield, Larry Cobb exits the station and will join Word Broadcasting's "Where You Really Matter" WYRM/1110 Norfolk in a similiar capacity. Word signed-on the 50kW daytime-only station this past summer (was previously WCKO before going dark for awhile) simulcasting sister station WJIE/88.5 Louisville KY. Eventually the station will focus its programming locally on Charismatic/Pentecostal Talk and Health. Cobb leaves WKGM on Friday and will join WYRM on Monday..... (1/20/05)

:// Presidential Inauguration

Today is President Bush's Inauguration around noon and is going to be covered by most of the media including the three major broadcast networks. For those of you that have dove into HDTV and love President Bush, you're in heaven today. ABC is carrying the "event" in high-definition including parts of the "Good Morning America" morning show beginning at 7AM..... (1/20/05)

:// Hoyt gets upped

Infinity Washington DC has officially hired Jerry Hoyt as the full-time Assistant Promotions Director for "Classic Rock 94.7 The Arrow" WARW. Jerry has worked with the station for a year and a half now on a part-time basis and "has proven to be a dedicated and reliable employee time after time." His past experience includes both Programming and Engineering and "his vast knowledge of all aspects of the station will make him an asset to the department."

Hoyt's previous stomping grounds included Bonneville's WWVZ/WWZZ in Washington DC, Saga Communication's "The Fox" WAFX/106.9 Suffolk/Norfolk and the Entercom Norfolk cluster (WNVZ/WPTE/WWDE/WVKL)..... (1/19/05)

:// Pioneer Media Alliance changes station format

President of Pioneer Media Alliance, Gary Ratcliff, announced recently a format change at his lead radio station, 25,000 watt Staunton Virginia based WTON "Star" 94.3 FM. The format became Classic Hits featuring songs from the 60's, 70's and 80's. "This is a format that is unique to the area" said Mr. Ratcliff, "These are the songs that people remember and associate an event or period of time with."

The easy listening format was changed in favor of well known bands like The Allman Brothers, Boston, Rolling Stones, America, Eric Clapton and other big name from the 60's through the 80's. According to Barry Bland, Director of Sales for Pioneer Media, "This change will bring the Shenandoah Valley true classic hits, it's the kind of music that everybody can listen to and enjoy."

WTON Star 94.3 FM will continue to be the Valley's home for Delilah from 7 to midnight with her light music and inspirational conversation.

Pioneer Media Alliance, headquartered in Staunton, also owns ESPN 1240AM, ValPak of Charlottesville and Shenandoah Valley..... (1/18/05)

:// Two stations get new shows

With Mike Levay leaving mornings at MainQuad "Oldies 107-3" WBBT/WARV 100.3 Powhatan/Petersburg for the same position on sister Country "93-1 The Wolf" WJZV Ettrick, Oldies has a new weekday on-air line-up this week:

6-10 AM - Ozone
10AM-3 PM - Kelly
3-7 PM - Joey Butler (PD)
7PM-mid - Matt Nicholls

And speaking of Levay, he was recently featured in the Richmond Times-Dispatch's "Players' Corner." (1/18/05)

:// Night slammer replaced on The X

Yesterday, Alfredo Torres took over Knothead's 6-10 shift at Sinclair Communication's Alternative "96X" WROX/96.1 Exmore/Norfolk. Torres will continue to be one of the sidekicks on "The "Mike and Bob Show" heard 2-6PM weekdays on 96X.

It was just announced in early December 2004, that the former Ocean Broadcasting Alternative "Surf 98.3" WSFM Oak Island/Wilmington NC PD was replacing Nick Papageorgio on 96X at night. Papageorgio came off air to focus on Production Director duties within the Sinclair cluster. Knothead isn't new to WROX; he had been doing weekend/swing shifts for the station but we don't know if that'll continue or if all ties to the station have been severed..... (1/18/05)

:// 95.9, WGRQ playing the "SuperHits Of The 60's & 70's"

Fredericksburg's 95.9, WGRQ is playing The SuperHits of the 60's & 70's and has added a more local focus to their programming with "The Mike Terry Morning Show." Mike Terry brings more music to the mornings as well as lots of local news, traffic and weather. Set your alarm to wake up with "The Mike Terry Morning Show," weekdays from 5 - 10 AM, on 95.9.

Evening's won't be the same either as Truckin' Tom Kent takes the wheel Monday through Saturday nights from 7 - midnight taking you Into The Seventies with Hall Of Fame Coast To Coast. Enjoy all the best music from the 60's & 70's in a manner that will take evening entertainment to a new level. 95.9 is proud to welcome Tom to the lineup.

The weekday lineup will continue to feature a "more music workday" with Kerry West from 10 AM - 3 PM and then "Drive Time with Jim Herring" from 3 - 7 PM.

Weekends in the Fredericksburg area will also mark the return of a broadcasting legend to the airwaves in the area with "Dick Clark's Rock, Roll & Remember" Saturday mornings from 6 - 10 AM. Throughout the lifespan of rock & roll, Dick Clark's name has become identified as the source for all things relating to the genre. More at www.959WGRQ.com! (1/17/05)

:// Weatherman hospitalized

We're hearing that Chief Meteorologist Jeff Lawson at Belo's WVEC (13/ABC) Hampton/Norfolk has been hospitalized in Virginia Beach after a bicycling accident over the weekend. Apparently he got a serious infection from a bad gash on his arm and it required surgery yesterday. Lawson is an avid cyclist. Evan Stewart and Craig Moeller have been filling-in this week..... (1/13/05)

:// Tsunami Lock-Up

Not content to rest on the laurels of National TV coverage with the Today show and NBC on Tuesday of this week, the students of Western Branch Middle School are teaming up with Entercom Norfolk radio station Z104 (WNVZ/104.5 Norfolk) to do yet another "Lock Up" for Tsunami victim relief.

Tomorrow, Friday, January 14, at approximately 11AM, Shaggy of the popular Z104 Morning Zoo will be tossed into the student-built PVC pipe prison at the school with Western Branch Middle School principal, Craig Jones. Students and listeners will have the opportunity to make donations to the Red Cross International Response Fund in order to keep the two men imprisoned..."the more you pay, the longer they stay". All monies collected will go directly to help the disaster victims in Southeast Asia.

Commenting on the effort, Shaggy quipped, "So many people in Hampton Roads would like to see me behind bars, that I thought I could turn their wishes into reality and do a good deed at the same time." (1/13/05)

:// Cox Hampton Roads begins requiring box rental for HBO

Attention fans of "The Sopranos": Are you watching the show on a cable-ready television set without a converter box? You'll soon, as they say on the show, have to fuhgeddaboudit. Cox Communications Inc. has begun informing Hampton Roads cable customers who subscribe to HBO that they will need to rent a converter box for every TV that carries the premium channel. Until now, customers with TV sets equipped for analog cable access didn't need the set-top box to receive HBO, Channel 21. Carolyn Shapiro of The Virginian-Pilot has the story..... (1/13/05)

:// Staff additions at Hot

"Ya Boy, Sean McCoy" took the airwaves Monday evening as the 2nd personality on Cumulus CHR "Hot 100" WFNR/100.7 Christiansburg/Blacksburg in the New River Valley. WFNR flipped formats in the fall from News to TV Themes to CHR. Promotions Director Chris Tumbler occupies the midday slot, and McCoy will occupy the 7 to midnight slot.

McCoy, a graduate of the Broadcasting Institute of Maryland, leaves behind weekend gigs in Chambersburg PA at Dame Broadcasting's Hot AC "Mix 95.1" WIKZ and at Mid-Atlantic Network's Hot AC "92.5 WINC FM" Winchester (as Dave Gunning), as well as a full time producer gig with Infinity Broadcasting in Baltimore. The New River Valley Radio Cluster was acquired by Cumulus Media last summer..... (1/13/05)

A brand new classified ad has been posted on VARTV. Tribune Interactive's 7cities.com is looking for a Promotions/Production person. Click "Classified Ads" on the left navigation panel for the complete details.

If your station/organization has any positions available (media orientated), get them on VARTV! You would be surprised who reading..... (1/12/05)

:// TV guidance

During a time of historic change, WDBJ (Channel 7) staffers lend their expertise to the hometown station of Ivano-Frankivsk, Ukraine. Journalism in Ukraine? Isn't that like snow in Mexico? Not anymore. Just ask staffers at WDBJ (Channel 7) - who have been working with a television station in the former Soviet bloc country for close to a year. Kevin Kittredge of The Roanoke Times has the story..... (1/12/05)

:// First Media changes

First Media has made a change to one of its stations in the southern Virginia area. The Group's station at 97.9 Gaston NC changes calls to WTRG from WYTT but keeps the sat-fed Urban AC format from ABC Radio -- "The Touch." Over at WSMY/103.1 Alberta VA, they continue to simulcast sister station AC WLGQ/99.5 Emporia..... (1/12/05)

AllAccess.com reports that Sinclair Communication's Mike Powers, MD/afternooner for Alternative "96X" WROX/96.1 Exmore, and his wife Heather welcomed their first baby, Marie Elizabeth. Marie was born last Thursday (1/6) at 8lbs 10oz., 21 inches with a "full head of hair." (1/10/05)

The Radio-Info.com website is down. It IS accessible using ".net" instead of ".com" (1/8/05)

:// Wilder to take viewers' questions

A week after being sworn into office, Richmond Mayor L. Douglas Wilder will take questions from viewers in a live hourlong TV show, "Call 12 Special: Ask the Mayor" at 8 p.m. Monday on WWBT (12/NBC). The local special will pre-empt NBC's "Fear Factor," which will air on a delayed basis at 2 p.m. next Sunday. Source: Richmond Times-Dispatch..... (1/8/05)

:// Richmond radio news

Three of Richmond's most familiar TV and radio personalities - plus a former baseball coach - are bringing a new weekly radio show to Davidson Media's WLEE/990...

And one of the country's largest LPFM's (population coverage-wise) The Virginia Center for Public Press "Richmond Indie Radio" WRIR-LP/97.3 Richmond is on the air, live and local. The station also will run national programs like NPR's "Talk of the Nation" and Pacifica's "Democracy Now!" Most of it's programming is also available over the Internet at wrir.org. Douglas Durden of the Richmond Times-Dispatch has the details on both stories..... (1/8/05)

:// John Boy & Billy gets new affiliate

"Big Country 105.3" WBNN Dillwyn is also saluting Elvis' 70th Birthday with an "Elvis Birthday Weekend" as are hundreds and hundreds stations around the country. The station is spotlighting an Elvis tune once an hour all weekend long. On Monday (1/3), "Big Country 105.3" became an affiliate of John Boy & Billy's syndicated morning show "The Big Show." (1/8/05)

:// Hot drops simulcast

Steve Hegwood's On Top Communications Urban "Hot 102.1" WWHV Virginia Beach can no longer be heard on WWBR/107.9 West Point. Hot's top of the hour ID this morning made no mention of WWBR but 107.9 was heard in sweepers and it's plastered all over their website.

Hot started the simulcast back in February 2003 to fill-in a lack of signal reach of 102.1 (to protect CC's WRXL/102.1 Richmond) on the Peninsula. The station was in a fierce battle with now defunct CC Hip-Hop "92.1 The Beat" WBHH (now Soft AC Lite FM) and wanted to try to get as many listeners as possible. Hegwood was paying Winner Broadcasting (headed by Jim Campana who has since passed away) $11,000/mo for a TSA with an option to purchase the station. Apparently, that has ended. WWBR did garner ratings, although very, very small. The 107.9 signal still has problems of its own in reaching the major population areas on Peninsula with many areas having trouble getting the 102.1 and 107.9 signals.

WWBR is now simulcasting sister station Oldies "Surf 92.3" WSRV Deltaville..... (1/8/05)

:// Dickler exits

Miriam Dickler, "NewsRadio 550" WSVA Harrisonburg news anchor/reporter, is moving on after two years at the heritage news talker. Dickler has been part of the Verstandig Harrisonburg's news team that has received three Associated Press awards during her tenure and has also been personally recognized by the Virginia School Board Association for her reporting. Pursuit of higher pay and the chance to blaze a new trail proves too much for Dickler, who moves on to be Harrisonburg's first ever Public Information Officer..... (1/7/05)

A brand new classified ad has been posted on VARTV. VerStandig Harrisonburg (WSVA, WBHB, WHBG, WJDV, WQPO) has an opening for a Full-time News person. Click "Classified Ads" on the left navigation panel for the complete details.

If your station/organization has any positions available (media orientated), get them on VARTV! You would be surprised who reading..... (1/7/05)

:// 92.9 WFOG salutes Elvis' Birthday

92.9 WFOG is saluting the Greatest Entertainer of All Time! Elvis Presley! It's a Happy Birthday Elvis Weekend! Two Elvis hits will be played each hour all weekend long.

The salute will continue on Saturday, January 8 on the King's Birthday. You can help the American Red Cross by giving blood during the "BLUE SUEDE SHOES BLOOD DRIVE" from 2 p.m. until 8 p.m. at 3 locations: Pembroke Mall, Virginia Beach beside the Sears customer pickup area, Chesapeake Square Mall, Chesapeake and Coliseum Mall, Hampton.

92.9 WFOG morning show personalities, Barry Michaels and Jennifer Roberts will on-site at Chesapeake Square Mall, 3 p.m. and Karen West, midday personality will be there at 3:30 p.m.

Everyone who donates to this "Blue Suede Shoes Blood Drive" Birthday Bash will receive a free hardcover book and CD that chronicles the life and times of Elvis! (while supplies last). Delicious Krispy Kreme jelly filled doughnuts, the King's favorite, will also be available while supplies last..... (1/7/05)

:// Rumors

We're hearing that the new "BOB FM" in Roanoke (WZZI/101.5) and Lynchburg (WZZU/97.9) will be pretty much a jukebox for a few weeks, until Travis Media gets the new Lynchburg control room finished and new computers installed in both Roanoke and Lynchburg. After that is complete, the jocks will be back; live and local, operating from Lynchburg. The two stations will once again be a true simulcast. We also hear that mornings will be held down by Bob Abbott...

Down in Hampton Roads, word is Talie Germain is exiting Metro Traffic at the end of this week. The rumor circulating right now is that she's in line for a promotion at Entercom Modern AC "94.9 The Point" WPTE Virginia Beach, where she's currently working part time and swing shifts in addition to her Metro duties. No word right now on who will fill the traffic shoes on "13NEWS Daybreak" (WVEC/ABC), where Talie was serving as replacement for Kristen Bishop, who recently left for Pi(ck)sburgh..... (1/6/05)

:// Changes at Jerry Lee Scott Band, Scott Media

The new year began with some major changes at both the Jerry Lee Scott Band and Scott Media, as the band will be hiring a new Bass Guitarist. For New Year's Eve, stand-in guitarist Doug Ward performed with the band, for the first time in many years. "Doug and Jerry Lee have played music together many times over the years, most notably in Iowa City back in the early 1980's," said David Lyons. The new guitarist will be announced Monday, January 10, 2005 at 12 Noon, and will replace Larry Sadowski, who has left to pursue other projects. Doug's arrival was the perfect change for the Band's New Year's concert...

At Scott Media Group, a new website address (www.scottmediagroup.com) was launched, amidst promotions that were announced as Jerry Lee Scott assumed the position of Chief Executive Officer, and David Lyons was promoted to President. "The search for a new Executive Vice President was a short and easy one, as Rachel Lupton is the perfect choice for the future of SMG," Lyons said. The promotions were announced December 31, 2004. We hear that two more people are being hired as Account Executives as well..... (1/5/05)

:// The Wolf announces airstaff

At 6:00 Thursday morning, MainQuad Communication's WJZV-FM, 93.1- The Wolf… Country That Rocks! introduces their on-air lineup.

Richmond radio veteran Mike Levay is the host of the Wolf's new wakeup show, "Mike in the Morning." Levay came to Richmond from WPAT in New York City in 1989 to be Lite 98's first program director. He also worked the midday shift at K-95 in the mid-90s, and most recently was the host of "Mornings with Mike and Kelly" on MainQuad sister station Oldies 107.3. Levay says, "I have a passion for start-ups. It's an exciting opportunity to again be involved in the launch of a new station. The morning show will be very music intensive. If I can be entertaining without being intrusive, I've done my job."

The midday shift is hosted by program director Jeff Beck. In 2001, Beck was very successful with a similar format in Fredericksburg, "Thunder 104.5." "It is up-tempo country combined with a blend of southern and classic rock," explains Beck. "The research we've done shows that the listeners here have grown tired of the same old thing. Now there's a new way to spell country in Richmond...W-O-L-F". Jeff is best known here as half of the successful team "Jeff and Jeff", which dominated morning radio for 11 years on XL-102. "It's very fulfilling to be part of a locally owned company that actually encourages creativity", Beck adds.

Afternoons are being driven by Johni. She brings a girl's touch to the Wolf. "Someone's got to keep these boys in line" she says with a Southern smile. Originally from The Outer Banks, Johni was music director and #1 mid-day host at 102.5 The Shark, and program director for start up station WOBX. She moved on to Morgantown, West Virginia as 102.3, WFBY's top-rated mid day host. Johni states: "I'm very excited to be part of the team, and look forward to doing great things with The Wolf."

Hosting evenings will be K2. K2 worked at 96.5 WLEE in the mid-90s and has since been entertaining people up and down the East Coast as a night club DJ. K2 says: "I'd like evenings on the Wolf to have a kind of party atmosphere, and my nightclub experience will help make that happen." More about The Wolf at 931thewolf.com..... (1/5/05)

A brand new classified ad has been posted on VARTV. Hampton Roads Radio Group (WFOG, WXEZ, WGH, WXMM, WCMS) has an opening for a Traffic Manager Assistant. Click "Classified Ads" on the left navigation panel for the complete details.

If your station/organization has any positions available (media orientated), get them on VARTV! You would be surprised who reading..... (1/4/05)

A brand new classified ad has been posted on VARTV. Max Media's Hot AC "Beach104" WCXL/104.1 Kill Devil Hills NC has an opening for a morning show host/PD. Click "Classified Ads" on the left navigation panel for the complete details.

If your station/organization has any positions available (media orientated), get them on VARTV! You would be surprised who reading..... (1/4/05)

Another brand new classified ad has been posted on VARTV. Independent "SKY4" WSKY Manteo/Hampton Roads is looking for Account Executives. Click "Classified Ads" on the left navigation panel for the complete details.

If your station/organization has any positions available (media orientated), get them on VARTV! You would be surprised who reading..... (1/4/05)

:// Jacobs bolts for 13

After almost eight years, Kari Jacobs made the jump from Sinclair Communications where she was the GSM (General Sales Manager) for the cluster's FM stations (WPYA, WROX) to Belo Broadcasting's WVEC (13/ABC) Hampton/Norfolk. She will serve as a LSM (Local Sales Manager) for Channel 13. Jacobs, by the way, is President of the local Ad Club in Hampton Roads... (1/4/05)

A brand new classified ad has been posted on VARTV. Virginia Tech's WVTF/Roanoke is looking for a Resource Development Officer. Click "Classified Ads" on the left navigation panel for the complete details.

If your station/organization has any positions available (media orientated), get them on VARTV! You would be surprised who reading..... (1/4/05)

:// Cox wants more juice for K95

Cox Radio Richmond has submitted an application to the FCC (Federal Communications Commission) to reclassify Country "K95" WKHK/95.3 Colonial Heights to a full Class B license from its current B1 status. They propose to increase WKHK's power to 50kW from its current 17.5kW and to move its antenna 30 meters (98 feet) higher up on a new tower right next to their current one. To do this, Cox Radio is compensating JLC Properties, headed up by John L Cole, to move the transmitter site of Hot AC WHLF/95.3 South Boston approximately five miles to the NW and power down to 4kW (from 6kW) and lower it's antenna to 50 meters/164 feet (from 75m/246ft) at the new site. The compensation amount from Cox Radio to JLC Properties is unknown... for now..... (1/3/05)

:// Summers is back

No, not the warm weather but Scott Summers, the former Operations Manager and morning jock at Max Media's Hot AC "Beach 104" WCXL/104.1 Kill Devil Hills NC. He resurfaces in Columbia SC as the new afternoon jock for Double O's "New 92, Only Today's New Country" WWNU/92.1. The station is brand new; launching in mid-November with an all-holiday format. It flipped to Country on December 27. WWNU is that market's 4th Country outlet..... (1/3/05)

:// BOB-FM gets new PD

Sinclair Communications has announced that BOB-FM (WPYA/93.7 Chesapeake) afternooner Jay West has been awarded his Program Director stripes. West will also program similarly formatted "96.7 BOB FM" KNOB and will consult Sinclairs' Rhythmic "Hot 98.7" KSXY, both in Santa Rosa, CA. Hot's format is very similiar to Entercom's "Z104" WNVZ/104.5 Norfolk before they let him go after 9+ years. West will remain based in Virginia and continue his weekday afternoon shift (3-7) on WPYA...

Michelle Diamond, the former "BOB FM" PD, IS staying with Sinclair and will continue to program Alternative "96X" WROX/96.1 Exmore..... (1/3/05)

A brand new classified ad has been posted on VARTV. The Free Lance-Star radio cluster in Fredericksburg (WFLS, WYSK, WWUZ) is looking for a Radio Marketing Consultant. Click "Classified Ads" on the left navigation panel for the complete details.

If your station/organization has any positions available (media orientated), get them on VARTV! You would be surprised who reading..... (1/1/05)

News Archives.....