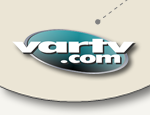 » If you have any news, updates, additions or corrections... e-mail them to editor@VARTV.com.




:// Sher leaving the Q Zoo

First, the bad news. Skip the Prize Guy is saying toodle-loo to WRVQ/94.5 Richmond. Skip Sher, who has been with Clear Channel CHR "Q94" on and off since 1996, is moving on to bigger and presumably better things.

He can't yet say exactly what that entails, other than that he'll be working in a larger market as of next week. His last day on the Q Morning Zoo is Friday. The rest in the Times Dispatch. (8/31/04)

The FCC has granted a "Program Test Authority" to Radio Richmond's new "Hot Talk 1480" WTOX Glen Allen. This was the final step to getting on the air. Keep your ears peeled! (8/31/04)

:// Where's G Gordon Liddy?

That's a question both The Virginian-Pilot and VARTV readers want to know. Sinclair Communication's "TalkRadio 850" WTAR Norfolk dropped Liddy's show in favor of Tammy Bruce. Bruce's first line of her bio reads "Tammy Bruce is an openly gay, pro-choice, gun owning, pro-death penalty, voted-for-President Reagan progressive feminist." GM Lisa Sinclair told Larry Bonko of The Virginian-Pilot she made the change "to freshen things up a bit." Bruce is now heard weekdays at noon and Saturdays 7-10PM. Will another Hampton Roads station pick-up Liddy? (8/31/04)

:// Tara Brown out

Tara Brown who was the primary anchor at Gray Television's WHSV (3/ABC) Harrisonburg was moved to sister WVAW-LP (16/ABC) Charlottesville to be that station's first ND (News Director) and anchor the new station's newscasts. It didn't end up that way. Instead, Ric Barrick, the ND for sister "CBS19" WCAV Charlottesville was named to the position. Brown ended up moving back to WHSV. Now, the station has told her is she's no longer needed. She's out... bio's off the website and her desk is cleaned..... (8/31/04)

:// AM Auction #84 update

Back in January, the FCC opened up a very small filing window (AM Auction #84, just 5 days -- 1/26-1/30) for major modifications to existing AM licenses and accepted applications for brand new stations. Some of these "major" modifications included new COL's (community of license) for existing stations, some hundreds and hundreds of miles away. The FCC has given the green light to applications for which there is no frequency competitor. Those applications are due between now and October 29. Those deemed acceptable for filing by the FCC, will then be subject to a ten-day petition to deny period.

There were two submissions by broadcasters in the VARTV area that didn't have a frequency competitor: RadioRichmond's WLEE/990 Short Pump (3.6kW day/1.35 kW night) wants to relicense to East Highland Park (near Richmond) at 4kW day/2 kW night and Chesapeake-Portsmouth Broadcasting wants WLES/580 Lawrenceville relicensed to Bon Air which would give Richmond a new AM signal - a daytimer at 250 watts..... (8/31/04)

:// PBS Kids added to Cox

Cox Communications Hampton Roads has quietly added a new network to their channel line-up today. It's WHRO-DT's (15/PBS) feed of PBS Kids on Channel 15.4. It's been placed on Cox's Digital tier on channel 108. We're not sure if it has been included in the "Digital Discovery Tier" (channels 100-105) or comes with "Digital Cable Gateway." (8/30/04)

:// Mike Allen named as the Program Director of WFOG/92.9

Mike Allen has been promoted to the position of Program Director of WFOG 92.9 FM. Mike will continue to host his Afternoon Drive program on WFOG along with his new duties as Program Director. Mr. Allen will take over his new duties effective 09-01-04.

Andy Graham, the President and General Manager of the Hampton Roads Radio Group said, "Mike is a proven talent at the Hampton Roads Radio Group and is very deserving of this promotion. He expects his station to sound perfect when it comes through the speakers. Mike is always ready to go above and beyond whether for one of our listeners, an advertiser or a staff member."

John Shomby, the Director of Programming and Operations for the Hampton Roads Radio Group said, "Mike's tenure in the market combined with his strong work ethic and leadership skills will help 92-9 WFOG reach another level in Hampton Roads Radio."

Mike Allen had this to say about his new promotion and his radio station, "This is an incredible opportunity for me. I've watched this station grow from the very beginning and I can't put into words how excited I am at the chance to be a part of its future. Even though I have been named the Program Director, 92-9's success is the result of team work and the efforts of everyone on staff." (8/30/04)

:// Broadcast bullies

That's what Forbes calls the NAB (National Association of Broadcasters) and its members. In a fair fight, XM Satellite Radio would capture a good share of the U.S. audience. Unfortunately, competition in the broadcast industry is anything but fair. Scott Woolley has the story on Forbes.com..... (8/30/04)

The FCC has granted Tristan Broadcasting, headed-up by E Terrill Weiss, a CP for a TV translator on channel 38 in Charlottesville. The station will be highly directional to the east with 50kW of power..... (8/30/04)

:// Yep, even more on Charlottesville's three new TV stations

A great article by Lisa Provence of The Hook. The piece sheds more light on the new stations -- "CBS19" WCAV, "ABC16" WVAW-LP and Independent WCVL-LP/9. CBS19 almost had the calls "WCVL" but the "WCAV" call letters, which were originally preferred by Gray Television's Channel 19, were available at the last moment..... (8/30/04)

:// Tides radio announcer to do NSU play-by-play

Norfolk State University announced that the Norfolk Tides radio announcer Jeff McCarragher will be handling the NSU football and basketball games for the campus station -- "Your Favorite Station, Hot 91" WNSB/91.1. In addition to the over-the-air broadcasts, all Spartans games will be streamed LIVE on the Internet..... (8/30/04)

A new translator was recently granted to Virginia Beach. The FCC granted Edgewater Broadcasting a CP for W257BV/99.3 at 55 watts. The station will rebroadcast American Family Association's "American Family Radio" WBKU/91.7 Ahoskie NC. Edgewater Broadcasting along with sister company Radio Assist Ministry have been gobbling up translators all over the country..... (8/30/04)

Haven't heard WLEE/990 promoting sister station WTOX/1480 anymore? Neither have we and bunch of other VARTV readers. The Hot Talk format was to shift from RadioRichmond's WLEE to WTOX as "Hot Talk 1480." WLEE would then simulcast the Standards format heard on sister WHAP/1340. None of this has happened yet..... (8/30/04)

:// Z Zoo to get makeover

Well, two-thirds of it. The Learning Channel (TLC) production of "A Makeover Story" is coming to Hampton Roads. They took away Tricia and Shaggy from the Z Morning Zoo (Entercom Rhythmic "Z104" WNVZ Norfolk) this morning and will totally transform them. What will they wear? What about their hair? Well, join Z104 at Have A Nice Day Cafe in the Waterside in Downtown Norfolk on Sunday night at 5PM. TLC will be filming in town all weekend and conclude their taping at Cafe with the unveiling of Tricia and Shaggy's makeover..... (8/27/04)

:// Sinclair pushes free HDTV

With many people believing they have to pony up big monthly fees to get HDTV service from a cable or satellite provider, Sinclair Broadcast Group has launched an on-air campaign to let consumers know that HDTV is available in their market -- absolutely free from over-the-air broadcasters. Beginning next month, Sinclair's analog stations will begin airing PSAs promoting free HDTV in markets where the company is offering digital service.

Sinclair's HDTV market count will jump from about 10 currently to about 28 with the September 12th launch of the FOX-HD service. By the end of this year, Sinclair expects to have about 50 (out of a total of 62) of its stations broadcasting in HD. The broadcaster has a FOX affiliate in Richmond, "FOX Richmond" WRLH (35) and a The WB affiliate in Hampton Roads, "WB33" WTVZ..... (8/27/04)

Congrats to Anchor/Reporter Stephanie Harris of LIN TV's WAVY (10/NBC) and WVBT (43/FOX) and Jonathan Harris a photographer at WVEC (13/ABC) on their newborn baby boy -- Ryan Harris..... (8/26/04)

:// New TV DMA® figures out
Hampton Roads stays steady, Richmond slips three places

Nielsen Media Research just announced the other day and reported here on VARTV that the total US TV viewing audience grew by 1.2 million people to an estimated 109.6 million viewers. The firm has now released a new list of Designated Market Area (DMA®) TV rankings that will take effect with the week of Thursday, August 30.



Washington DC remains at #8 with 2,241,610 TV homes an increase of 0.8%
Hampton Roads remains at #41; 707,750 TV homes (+2.0%)
Richmond drops three to #61; 509,860 TV homes (-0.5%)
Roanoke-Lynchburg slips one to #67; 445,670 TV homes (-0.8%)
Tri-Cities TN-VA (Bristol) up two to #89; 329,910 TV homes (+2.4%)
Greenville-New Bern-Washington NC drops two to #105; 270,200 TV homes (-0.1%)
Salisbury MD down one to #150; 146,510 TV homes (+0.8%)
Harrisonburg down one to #181; 85,550 TV homes (-0.3%)
Charlottesville up one to #185; 69,930 TV homes (+0.4%)

Source: Nielsen Media Research..... (8/26/04)

:// Vince Campana Memorial Blood Drive

Oldies "Surf 92.3" WSRV Deltaville, the radio sponsor of the Vince Campana Memorial Blood Drive together with the Red Cross and First Med, collected 638 pints of blood in two days, August 20 and 21st in Williamsburg. Surf 92.3 morning host Jimmy Steele broadcasted live from the event and the station gave it heavy promotion. This is Surf's fifth year of involvement..... (8/25/04)

:// DISH adds third Virginia Market
Charlottesville gets added along with Hampton Roads and Richmond

EchoStar Communications Corporation will announce tomorrow that its DISH Network will offer local TV channels by satellite to Charlottesville and the surrounding area (Albemarle, Fluvanna, Greene and Madison counties). The following local channels will be available: WVAW (16/ABC), WCAV (19/CBS), WVIR (29/NBC) and WHTJ (41/PBS).

This is the first time local TV channels are available on satellite in the Charlottesville area. Customers can contact DISH or a local satellite TV retailer to learn how to get a free multi-satellite dish antenna required to receive Charlottesville-area local channels -- the "next generation" SuperDish.

"The addition of local channels on DISH Network gives customers in Charlottesville a final reason to choose DISH Network over cable," said Eric Sahl, VP of Programming. A program note: For customers who don't subscribe to Digital Home Advantage, local channels will be available at $5.99/mo with a $1 credit for a net cost of $4.99/mo until a local FOX affiliate becomes available..... (8/25/04)

:// The Fox has a new show

Saga's Classic Hits "106.9 The Fox" WAFX Suffolk/Norfolk will start airing "Little Steven's Underground Garage." The show is hosted by Steven Van Zant, the guitar player for Bruce Springsteen's E Street Band, and the guy who plays Silvo Dante on the Soprano's. This show is entirely Van Zant's creation. He's not just the "celebrity voice." He writes the script and picks all the music - old school rock and roll, what he calls Garage Rock - from the Beatles, Who and Kinks, all the way through the one-hit wonders of the 70's, to the new bands like the Hives and the White Stripes.

A station official said, "We're excited to bring the show to Hampton Roads. It provides a forum for a great style of music, it's funny and cool, and frankly, they made us an offer we couldn't refuse." "Little Steven's Underground Garage" will run Sunday nights 10PM-midnight. More on the show at littlestevensundergroundgarage.com..... (8/25/04)

The Summer Games in Athens prove to be too strong for the other TV networks. NBC scored a 16.2/27 for the week of 08/16/04 - 08/22/04 during the primetime hours besting all other the networks... combined; that includes CBS, ABC, FOX, The WB, UPN and PAX. NBC takes the Top 7 programs with CBS getting the rest of the Top 20 (8 thru 20)..... (8/25/04)

:// New season brings 1.2 million more households

Nielsen Media Research is out with the household and demographic estimates it will be using for the next year of ratings. The total number of television households in the US is estimated at 109,600,000 -- 1.2 million more than for the past season. The new estimates will take effect with the television week of August 30 through September 5, 2004, meaning each national rating point will represent 1% of the total, or 1,096,000 television households. This figure, which is projected to January 1, 2005, will be used for the entire 2004-2005 television season. Source: Nielsen Media Research..... (8/25/04)

:// WKWI goes AC

WKWI/101.7 Kilmarnock, recently acquired by Two Rivers Communications, jettisoned the Oldies format -- Bay 101.7 -- at 6PM last night for AC as "101-7, The NEW Bay FM." It's the format that WKWI had just two and a half years ago before going Oldies on January 1, 2002.

The station has also added new elements to the morning show. First, there's a new host, Jamey Edwards. Edwards has moved to the Middle Peninsula from the DC area previously working with Clear Channel Washington at AC WASH/97.1 and Oldies "Big 100.3" WBIG. In addition, "Bay" now has a full time news director, Mark Huffman. Huffman has many of years experience in radio and "will be the Voice Of The Bay for the Northern Neck and Middle Peninsula." He also runs a local paper called "Northern Neck Buyers Guide." (8/24/04)

:// When birds attack... LIVE on air...

On "CBS 6's" WTVR Richmond noon news yesterday, an exotic bird from Busch Gardens' traveling wildlife show mistook anchor Reba Hollingsworth as a perch to land on. Slow motion replays show the bird flying from behind the camera, directly towards Hollingsworth face. She ducked, but the bird still ruffled Hollingsworth's feathers a little bit. In addition to the wild bird, a six-foot alligator was brought on set. Both Hollingsworth and Meteorologist Cindy Tremblay decided to let the Busch Gardens' handler take care of the alligator.

The two part segment was showcasing the wild animal show at Busch Gardens Williamsburg. The animals come from Busch Gardens' other parks..... (8/23/04)

A brand new classified ad has come into VARTV. Clear Channel Charlottesville is looking for part-time staff. Click "Classified Ads" on the left navigation panel for the complete details. If your station/organization has any positions available (media orientated), get them on VARTV! You would be surprised who reading..... (8/23/04)

A brand new classified ad has come into VARTV. "NewsTalk Radio 960" WFIR Roanoke is looking for a morning reporter. Click "Classified Ads" on the left navigation panel for the complete details. If your station/organization has any positions available (media orientated), get them on VARTV! You would be surprised who reading..... (8/23/04)

:// More translators granted

The FCC has granted more translators in VARTV land. Positive Alternative Radio gets another two in Fredericksburg and Liberty University gets one in Midlothian. A CP is issued to Positive Alternative for translators on 96.5 (W243BS) at 38 watts and on 100.1 (W261AY) at 13 watts. These are in addition to the one granted two weeks ago on 94.1 (W231BJ) at 13 watts in Fredericksburg. All three will rebroadcast the main station's Christian Contemporary WPER/89.9 Culpeper.

Liberty's translator will be on 96.1 (W241AP) at 10 watts, licensed to Midlothian. Just last week, they were granted a translator in Richmond on 102.5 (W273BB) at 10 watts. Both signals will rebroadcast the School's Christian Contemporary "Victory FM" WRVL/88.3 Lynchburg... (8/22/04)

:// Sinclair Communications spawns another BOB

Friday afternoon the 49.9% Sinclair Communications-owned (50.1% co-owned by Emmis) "Oldies 103" KEYI/103.5 Austin TX was blown up for a new BOB -- "103-1 BOB FM." This is notable for a couple of reasons as Bob Sinclair is in partnership with "corporate" radio which has chosen to "invest" in this rapidly growing format too, as well as the fact that they chose to adopt the name "BOB-FM," not JACK as did Dallas last month or DAVE as Atlanta did. The Austin market is a tad smaller than Hampton Roads where Sinclair launched their first BOB-FM (WPYA/106.1 Poquoson) in late February of this year and it has taken off. We hear the station is skewing listeners from Entercom AC "2WD" WWDE and Saga's Classic Hits "106.9 The Fox" WAFX and some from Entercom Modern AC "94.9 The Point" WPTE.

Back to Sinclair corporate, each of their three markets now have a BOB-FM. Besides Austin and Hampton Roads, the group blown up another oldies outlet -- "Oldies 96.7" KTOL in their other market -- Santa Rosa CA -- in late June. That station is now "96-7 BOB-FM" KNOB..... (8/22/04)

:// DISH Network adds Virginia markets

The DISH satellite service recently added the Richmond and Hampton Roads markets to their long list of local channels markets. For viewers who qualify in the Hampton Roads market, WTKR (3/CBS), WSKY (4/IND), WAVY (10/NBC), WVEC (13/ABC), WHRO (15/PBS), WGNT (27/UPN), WTVZ (33/WB) and WVBT (43/FOX) have been added. WPXV (49/PAX) wasn't. We hear that DISH was receiving WSKY over the air but the station just completed a fiber build to DISH's transmit site at WAVY. WAVY, WVBT and WSKY have fiber feeds, the rest of the stations that DISH receives is over the air. DISH is offering locals to all counties including Accomack County, something apparently DirecTV is not doing...

For Richmond, all of the locals are available -- WTVR (6/CBS), WRIC (8/ABC), WWBT (12/NBC), WCVE (23/PBS), WRLH (35/FOX), WCVW (57/PBS) and WUPV (65/UPN). Customers in both markets will need to upgrade to the SuperDISH -- "a next generation antenna designed to enable customers to receive a signal from 3 orbital locations." The SuperDISH is a 3-LNB unit similar to the DirecTV dish except it's bigger and heavier. But these dishes including sizes are much more "accepted" by the public now compared to just five to ten years ago. The locals package on DISH will cost you $5.99/mo..... (8/21/04)

:// Mike "Moose" Smith promoted to Max Media Regional Vice-President

Max Media Radio President, Eric Mastel, today announced the promotion of Mike Smith to the position of Max Media Regional Vice President. He will be directly responsible for the continued growth of the North Carolina properties, but effective immediately will relocate to Arkansas to begin the process of rebuilding the six station cluster in Russellville/Morrilton. "In the 18 months that Mike was located in the Outer Banks he rebuilt the physical plant, increased revenue over two (2) times and tripled the ratings. I only need him to do that again in the next six (6) months, and I expect he will, this is a well deserved promotion" said Eric Mastel. Mike Smith said " I am very excited about this new challenge, there are six great stations located in one of the most beautiful parts of the country. We've already begun to make some dynamic changes to enhance communication within the building and will be making additional changes to bring ratings and revenue in line with expectations."

Max Media owns and/or operates or has under contract 32 radio stations in six markets, including: The Outer Banks of NC, Russellville/Morrilton AR, Selinsgrove PA, Marion-Carbondale IL, Cape Girardeau MO and Poplar Bluff MO. Max Media also owns and/or operates 7 television stations in: Traverse City MI (ABC), Bowling Green KY (NBC), Portland ME (FOX), Missoula MT (ABC), Great Falls MT (NBC), Butte/Bozeman MT (ABC) and Tyler TX (CBS)..... (8/18/04)

:// For HD football fans

CBS Sports will broadcast the Baltimore Ravens vs Philadelphia Eagles NFL pre-season game in high definition. It will be available in digital 5.1 channel surround sound for stations that are equipped to do so which includes WTKR-DT Norfolk. The game airs this Friday at 8PM... (8/18/04)

A brand new classified ad has come into VARTV. Clear Channel's "NewsRadio 1140" WRVA Richmond is looking for an afternoon talk show producer. Click "Classified Ads" on the left navigation panel for the complete details. If your station/organization has any positions available (media orientated), get them on VARTV! You would be surprised who reading..... (8/18/04)

We're getting reports that Gray Television's low-power WVAW (16/ABC) Charlottesville is testing their signal this morning with the Good Morning America program. Outside of the ABC network programming, the station is just showing its logo..... (8/18/04)

:// Wavy introduces new weather guesser

This morning on "WAVY News 10 Today" morning meteorologist Jon Cash introduced the newest addition to the SuperTripleDopplerMaxWeatherLab team, ok the "Super Doppler 10" weather team -- Jeremy Wheeler. Wheeler will function as a weekend meteorologist and fill-in work for Cash during the week. Jon Cash and Jim Lawrence had been splitting weekday and weekend duties between each other with Cash doing some weekend work in exchange for Lawrence doing some weekday work. Don Slater remained on the weekday evening and late-night newscasts.

Wheeler hails from WAAY (31/ABC) Huntsville AL where he served as the station's weekend meteorologist on the "Doppler Force 31" team. This is the same station that lost another meteorologist to a Virginia TV outlet. Former colleague Shane Butler is with WSET Lynchburg. According to Wheeler's bio at WAAY, he was born and raised in Illinois, starting his career at the University of Illinois where he received his Bachelor's degree in Atmospheric Science. Wheeler also pursued a Master's degree in Broadcast Meteorology at Mississippi State University. It was in Mississippi, where he got his first on-air gig as the weekend meteorologist on "ABC6" WABG Greenville. This was in addition to his job as a lab instructor and teaching assistant. After "bouncing around" (his words this morning) at several Gulf Coast TV stations, he took a job at WeatherVision. This outfit sends specific local weathercasts to TV stations around the country that do not have news or weather. Independent "Sky 4" WSKY Manteo NC carries WeatherVision where, I believe, I did see Wheeler doing forecasts. In 2002, Wheeler with his wife and son moved to Huntsville to take the position at WAAY.

Wheeler's first weather report for WAVY will be this Friday and all of next week when Jon Cash goes on vacation. Wheeler replaces Fred Yco who "disappeared" from WAVY late last year..... (8/18/04)

:// Goodbye, Tab, hello Charley

It seemed especially cruel to shove WSET weatherman Tab O'Neal out the door last Thursday, just as Tropical Storm Bonnie and Hurricane Charley (perhaps it should have been Bonnie and Clyde) were poised to mutually slam Florida and points north.

For all weatherpeople love hurricanes. Not only do they provide a refreshing late-summer break from day after day of "seasonably hot and sticky, chance of showers," but they suck in a large and captive audience that hangs on every animated hand gesture toward those green blobs on the weather map. Darrell Laurant of the Lynchburg News & Advance has the rest of the story..... (8/17/04)

:// NFL Network picks up Comcast distribution

The NFL Network has reached a multi-year agreement with Comcast to make it available as part of Comcast's Digital Cable service. Beginning this month, Comcast will add the NFL Network to its Digital Plus lineup that is being subscribed to by a majority of Comcast's digital cable customers. The network has already been added to the Northern Virginia cable systems according to DCRTV.com. Comcast serves Richmond. "NFL TV" has been added to channel 168.

Under the new carriage deal, Comcast Digital Cable customers in markets where VOD (video-on-demand) is a available will be able to access "NFL Network Highlights on Demand," extended highlights of each NFL regular season game, as well as clips from the NFL Films library. NFL Network will air 54 preseason games this year, as well as other round-the-clock programming during the year.

In addition to Comcast, the NFL Network is carried on DirecTV's basic service, VOOM satellite service, as well as on Charter and Insight cable systems..... (8/17/04)

:// Stations start new radiothons

Sinclair Communications' Adult Hits "106-1 BOB FM" WPYA Poquoson and sister Country "93-7 Kick FM" WKCK Chesapeake held pledge drives Monday called the 1st annual "BOB Cares" and "KICK Cares" radiothons respectively. Each station held on air auctions of autographed items from 6AM - 6PM that raised over $12,000 for the Make-A-Wish Foundation of Eastern Virginia and The Leukemia & Lymphoma Society. Top bids came in for such items as Everlast boxing gloves signed by Muhammad Ali and guitars autographed by Reba Mc Entire and John Michael Montgomery..... (8/17/04)

Congrats to Mike Klein of Entercom Rhythmic "Z104" WNVZ 104.5 Norfolk. The Music Coordinator/afternoon jock is upped to Music Director..... (8/16/04)

:// York County announces emergency radio station agreement with WXGM

AC "Xtra 99.1" WXGM-FM Gloucester has become the official radio station for York County to assist the county with broadcasts of information during emergencies, according to the county's public information office.

In addition to regularly broadcasting news of county programs and services, WXGM has agreed to broadcast York County-specific information at a pre-arranged time during emergencies.

When York declares a local emergency for a disaster, citizens should first tune in to WXGM's regular news broadcast at the beginning of every hour to learn when York County-specific information will be broadcast. Read the rest on the dailypress.com..... (8/16/04)

:// Spreading the Word

Liberty University, which runs Christian Contemporary "Victory FM" WRVL/88.3 Lynchburg, was granted two translators by the FCC recently. The first one, W237CA, is to be located in Culpeper on 95.3 at 55 watts and the other in Richmond. The Richmond translator -- W273BB -- will be on 102.5 at 10 watts. The antenna will be on the same tower as WRXL/102.1. Both translators will rebroadcast WRVL/Lynchburg..... (8/16/04)

:// Where's Channel 19 on Adelphia?

The Adelphia cable system in Orange (which we understand is fed from Adelphia in Charlottesville) has not started carrying Gray Television "CBS19" WCAV Charlottesville in place of WUSA (9/CBS) or cable 18 as of this morning. On customer cable bills it didn't state when they would replace WUSA/9 with channel 19 but did say "On 8-15-2004, WCAV, a new CBS-affiliated television broadcaster licensed in Charlottesville, will begin serving our area. Because FCC regulations require Adelphia to carry this new station & (sic) because Adelphia has limited channel capacity, Adelphia will air WCAV's programming on ch. 18 in the place of WUSA the CBS affiliate from Washington, D.C." (8/16/04)

:// City of Hampton announces emergency radio station agreement with WLRT

The City of Hampton recently signed an agreement with NASCAR & Oldies "1490 The Outlaw" WLRT/1490 Hampton to become the official radio station to broadcast Hampton-exclusive information on the :15 and :45 minute mark of every hour during an emergency situation. "Citizens are encouraged to tune in to WLRT by radio or online at www.racetalklive.com during a local emergency," said Rebecca Gibson, Public Communications Manager for Hampton.

"This is an important step in offering Hampton citizens direct information from the City in the case of an emergency," said Mayor Ross Kearney. "During Hurricane Isabel when there were long power outages citizens relied on the radio and now they have a specific radio station to tune into for continuous up-to-date information such as school closings, debris pickup, and sheltering information in Hampton."

WLRT also hosts the weekly thirty minute talk show "Hampton Live" every Monday at 12:30PM..... (8/16/04)

:// Pauly Madison back on the air

Former CC CHR "Q94" WRVQ Richmond APD/MD Pauly Madison is back on the air at The Q for weekends. He currently is a Marketing Consultant for the Clear Channel cluster in Richmond. In addition, Madison is all over the place. Not only is he heard on Q94, but also voicetracks on sister CHR "Hot 101.9" Charlottesville and at Entercom Norfolk on Rhythmic "Z104" WNVZ/104.5 and Modern AC"94.9 The Point" WPTE..... (8/16/04)

:// RadioRichmond slapped with FCC fines

The FCC recently handed down a total fine of $14,600 to RadioRichmond (WLEE, WTOX, WVNZ, WREJ, WHAP). In the FCC findings, 4M (RadioRichmond) failed to enclose its tower with an effective locked fence around WLEE's tower, exceeding the nighttime power limit of WLEE, and failed to comply with the "prescribed" antenna structure marking. The original amount of the total fine was to be $21,000.

A FCC agent found that the fencing around the base of WLEE's tower had no lock. He also observed that "the antenna structure's paint was so chipped and faded that the contrasting color bands were difficult to distinguish from less than one-quarter of a mile away, resulting in poor visibility of the antenna structure." That same evening, the agent calculated that WLEE's power exceeded the station's authorized nighttime power of 13 watts. Looking through the station's logs, the agent noted that the use of power between sunset and sunrise on August 17, 18 and 19, 2002, were exceeded each evening with readings of 37 watts, 945 watts and 37 watts, respectively. The station group has thirty days to cough up the dough to the government. Read the entire notice here.... (8/13/04)

:// 29 not to be left out

With all of this talk going on about the three new TV stations in Charlottesville, the folks at "NBC29" WVIR also have something to report -- a new station logo. It's part of a whole new graphics package that includes supers and show opens, and eventually stingers and a spruced-up set. The "unveiling" is coinciding with NBC's Olympic coverage..... (8/13/04)

:// Channel 19 is on the air

America's newest television station signed on the air last night at 8:43PM. That's what officials at Gray Television's "CBS19" WCAV Charlottesville are praising. The went on to say that the station is "fully operational and looks great." The CP (Construction Permit) was set to expire in three days. Soon, Channel 19 that will tout itself as "Where Community Counts" will replace WUSA on Adelphia's cable system in Charlottesville. On a side note, we hear that when sister station WVAW-LP (16/ABC) comes on the air around the first of September, it will eventually replace WHSV (3/ABC) on that same cable system..... (8/13/04)

Anchor/reporter Aaron Gilchrist of "NBC12" WWBT Richmond is featured this week on StyleWeekly.com..... (8/12/04)

First Media changes the call letters on 96.7 Buena Vista VA from WREL to WWZW. They are still doing Westwood One's Mainstream Country format as "Thunder Country." Interestingly, First Media has a station in the State College PA market with the call letters of WZWW. Known as 3WZ, it's a Hot Adult Contemporary outlet. Could WWZW go the same direction? WWZW serves the Lexington and Lynchburg markets..... (8/12/04)

:// Three new Charlottesville TV stations to be on the air soon

Gray Television's CBS affiliate "Where Community Counts" WCAV (channel 19) and ABC affiliate WVAW-LP (channel 16) are now testing equipment with WCAV preparing to go live on August 15 and WVAW a few weeks later. The stations will share administrative staff and operate adjacent studios in the old Frank Ix plant in downtown Charlottesville. A third station, WCVL-LP (channel 9), initially anticipated a September 1 debut but has pushed back the date to November.

An interesting side note, there has been no mention if any of these new stations will be carried on area cable systems. Since Channel 19 will be a full-power station, it will enforce the FCC's "must-carry" rules. We hear that Adelphia will dump WUSA when WCAV signs-on. There's no guarantee that Channel 16 or Channel 9 will find a spot on area cable channel line-ups. Elizabeth Nelson of Charlottesville's Daily Progress has the complete details..... (8/12/04)

:// Redskins on WNIS

Without any fanfare, the Washington Redskins (of the National Football League) radio broadcasts were heard on Sinclair Communications' "NewsRadio 790" WNIS this past Monday. WNIS will carry every game for the next three seasons. The games were previously heard on WNIS up to several years ago when the team wanted to increase the rights fees close 400%. An agreement was reached two months ago. All of the broadcasts will begin one hour before kickoff. On the radio network... Larry Michael (who is also overall Westwood One Sports executive producer) made his debut as play-by-play voice, replacing 21-year play-by-play man Frank Herzog who's contract was not renewed. Michael is joined by regular analysts and Pro Football Hall-of-Famers Sam Huff and Sonny Jurgensen..... (8/11/04)

:// Catching up on FCC stuff

More translators have been granted around the State... or should I say Commonwealth. Radio Training Network, "His Radio", was granted by the FCC a new translator at 92.5 Richmond -- W223AZ. At 19 watts, the station will rebroadcast WZRU/88.5 Roanoke Rapids. Radio Training Network is buying WZRU, actually swapping WRTP/90.1 for WZRU. The Contemporary Christian format on WRTP will move to WZRU and the NPR format on WZRU will move to WRTP. W223AZ will rebroadcast the CCM format...

Cameron Cravey was granted a translator at 93.5 Richmond -- W228BR. At 100 watts, this station will rebroadcast "Praise FM" WJYA/89.3 Emporia. If there are any listeners just outside of Richmond (towards the SW) that listen to "Bobcat Country 93.5" WBBC Blackstone, forget about hearing them once this translator fires up...

Radio Training Network is granted a new translator at 96.1 Hopewell -- W241AN. At 27 watts, W241AN will rebroadcast WZRU/88.5 Roanoke Rapids...

Positive Alternative Radio gets a translator in Fredericksburg at 94.1 -- W231BJ. At 13 watts, they will rebroadcast the main station Christian Contemporary WPER/89.9 Culpeper...

WDRL/24 Danville, the UPN affiliate for Roanoke, has requested to increase their digital signal power from a new antenna location to a non-directional 200kW. Currently, the station is running under a STA (special temporary authority) at 6.94kW directional...

"NBC29" WVIR-DT, who recently increased their digital power to 996kW, want the extra 4kW their entitled to. They have filed an application with the FCC to increase the power to 1000kW on digital channel 32 using a directional antenna. Only two radials will realize this full amount -- 180° (due south) and 270° (just north of due east)...

Independent WSKY/4 Manteo NC was granted a CP (Construction Permit) for a brand new digital station on channel 4, their current analog position. The new 10kW digital signal will be beamed from the tower in Moyock, just south of the Virginia-North Carolina line. This will cover the entire Hampton Roads market. The owners have three years to build their digital facilities, just in time to turn in their analog license for the mandatory conversion to digital... (8/11/04)

:// Channel 12 gets new reporter; back on the East Coast

Mike Garrity has joined "NBC12" WWBT Richmond as a general assignment reporter. Garrity was previously with "NewsWatch 12" KDRV (ABC) Medford OR. He was at that Channel 12 for two years as an anchor and reporter. Garrity's first foot in the biz was at CBS O&O "CBS4" WBZ Boston where he worked as a field producer and assignment desk assistant. In May 2002, he received a Bachelor of Science Degree in Broadcast Journalism from Emerson College in Boston..... (8/11/04)

:// Some CBS Sunday NFL games in HD, 5.1 DD

CBS Sports and Sony Electronics have just announced that they have joined forces to present three NFL games each Sunday in HDTV and 5.1 channel digital surround sound. Sony will also sponsor CBS Sports' HD broadcasts of the AFC Playoff games as well as the AFC Championship game January 23, 2005. We hear that, for the Hampton Roads TV market, WTKR-DT will cover at least one of these games each week. FOX Sports has already announced that they will carry up to (6) HD games each week featuring the NFC..... (8/10/04)

:// Cox increases Internet speeds overnight in MOST markets

UPDATED: Cox Communications announced today that it has upgraded its main High-Speed Internet service (called Preferred) to four megabits a second, from three megabits a second, in all 26 of its markets. The service will still cost $39.95/month. Cox will also offer a faster five-megabit connection (called Premiere) for $54.95, which is $25 cheaper than its previous top-speed offering. This is great news. Here at the VARTV HQ's, we have Cox's Premiere service. Our download speed when tested was 5.048 megabits with an upload speed -- an amazing -- 784kb (kilobits). The previous Premiere service, which was just rolled out in Hampton Roads, was four "down" and 386 "up" costing $79.95/month. The upload speeds for the Preferred service is 512kb...

The cable companies have been enhancing their high-speed Internet services to compete with similar offerings from telephone companies. Many cable companies have lowered the price and increased the speed of their broadband connections to keep pace with or surpass similar services offered by Verizon, Bell South and other telephone carriers. The faster Internet connections make it easier for users to download music and video, share photos and play online games...

Cox has systems in Hampton Roads, Roanoke, Fredericksburg and Northern Virginia. The Fredericksburg system will NOT see the speed increase right now. More here..... (8/10/04)

:// Carol Tate Bryant named National Sales Manager for Hampton Roads Radio Group

The Hampton Roads Radio Group (Rock WXMM, 70s-60s Oldies WFOG, Sports WGH-A, Sports WCMS-A, Country WGH-F, Contemporary Inspirational WXEZ) announced today that Carol Tate Bryant steps in as their NSM (National Sales Manager) effective September 1. Bryant will be responsible for all aspects of National advertising sales for the entire HRRG cluster from planning, pre-selling, pricing and local market execution. She was most recently the GSM (General Sales Manager) for Entercom Modern AC "94.9 The Point" WPTE Virginia Beach and prior to that worked as the NSM Entercom Norfolk.

Andy Graham, the President/GM of the HRRG said, "We are thrilled that Carol has decided to join the Hampton Roads Radio Group. Carol has a rock solid background with direct experience at all levels of National Radio Sales... She is a great addition to our team and will make all of us a little better."

Everett DeCarlo, the Director of Sales for HRRG said, "We are very excited about Carol coming aboard. I have had some experience in competing against her and her stations in the past. I was very impressed by her thoroughness, professionalism and execution in National Sales. I will sleep better at night knowing she is on our side now."

Carol Bryant said, "Andy and the HRRG staff have compiled a group of radio stations that deliver quality news and entertainment to people in Hampton Roads from all walks of life. Their commitment to excellence and integrity is evident. I am thrilled to be joining their team." (8/9/04)

A couple of brand new classified ads have come into VARTV including one from ESPN Radio 950/Richmond. Click "Classified Ads" on the left navigation panel for the complete details. If your station/organization has any positions available (media orientated), get them on VARTV! You would be surprised who reading..... (8/9/04)

:// WVEC news tops in ratings in Hampton Roads

In the local news ratings race, WVEC-TV (ABC), Channel 13, has inched ahead of WAVY-TV (NBC), Channel 10, in early evening newscasts for the first time in several years.

The ABC affiliate won the 5, 5:30 and 6 p.m. newscasts, according to results from the July ratings period. WAVY was second in each case, with WTKR-TV (CBS), Channel 3, coming in third. Read the rest from David Nicholson of the Daily Press...

To add to Dave's story, after all of the management turmoil "Your NewsChannel 3" has been going through, WTKR's numbers are actually up year-to-year in every newscast. The biggest increases were in the mornings. The on-air team of Chris Hopkins, Cynthia Brooks with Patrick Rockey on weather and Bianca Martinez with traffic is up about 35%..... (8/9/04)

We hear that the kid that runs this website is 37 years-old today..... (8/9/04)

:// New morning show debuts

Rich Minor is now doing mornings on CC CHR WJJS/Roanoke-Lynchburg -- -- The JJS Morning Mess with Rich Minor. Minor has moved back to the Star City from New York City. Previously, he worked at CC CHR "Q94" WRVQ/94.5, Hot AC "B103.7" WMXB, both in Richmond and at WJJS for over five years (4/97- 10/02) where he did Afternoons/Music Director. "The JJS Morning Mess with Rich Minor" replaces David Lee Michaels, Melissa Morgan and Brian "Bonezini" Woodward who were all let go back in May. Reach out to Rich at either RichMinor@ClearChannel.com or MorningMess@WJJS.com..... (8/9/04)

:// Channel 2 wants a new community to call home

University of North Carolina's WUND-TV/DT (2/PBS) Columbia NC has requested to change its COL (community of license) from Columbia to Edenton -- 20 miles to the northeast. Why? Edenton is in the Norfolk-Newport News-Portsmouth (TV) DMA, Columbia isn't. WUND proposes to keep everything else the same - power, antenna location, etc. Their argument to the FCC is granting the proposal "would allow WUND to avail itself of carriage on DBS in the Tidewater Market, the market which encompasses Edenton and Northeastern North Carolina as well as southeastern Virginia, but which excludes Columbia (and the) new proposal will benefit thousands of satellite viewers who are currently in WUND's Grade B contour or beyond who want to receive a higher quality signal by satellite." WUND's monster signal already requires Cox Cable -- by far the largest MSO in the area -- to carry the station in the Southside of Hampton Roads on channel 6. DBS (direct broadcast service) viewers through DirecTV would be able to receive an 11th "local" channel if this granted. The Dish Network, which offers local channels in over 140 markets, does NOT carry the Hampton Roads locals.

Expect Hampton Roads Educational Telecommunications Association, the licensee of WHRO-TV/DT (15/PBS), to oppose this proposal. They are actually so much against it that they filed an "Opposition to Petition for Rule Making." You can't do that. The FCC doesn't "contemplate" the filing of comments to petitions for rule making before issuing a "Notice of Proposed Rule Making."

Several years ago, WHRO had the public broadcasting market to itself. Then WUND increased it's power. A much better OTA (over-the-air) signal was received in parts of the Hampton Roads TV DMA. This power increase also required Cox Cable (Southside of) Hampton Roads to include WUND in its cable channel line-up with a very favorable channel position on channel 6. They could have chosen channel 2 (WTVZ/33/The WB). WUND's digital signal is also receivable in parts of Hampton Roads. Now, with this proposal, WUND would be available to all of DirecTV's local channels subs (and to Dish Network viewers if they ever add the Hampton Roads market)..... (8/6/04)

Word of God Fellowship's low-power TV on Channel 48 recently changed their call letters from W48BI to WRID-LP. Also, the FCC just granted the station to increase its power to 150kW (the maximum) with a non-directional antenna location close to 1000 feet up. When completed, WRID will cover Richmond quite well. They currently broadcast the ShopNBC shopping channel..... (8/6/04)

:// Picnic in the Park for charity

Barnstable Contemporary Inspirational "Star 94.1" WXEZ Yorktown/Hampton Roads is hosting the 2nd annual "Picnic in the Park," Saturday, August 14 at War Memorial Stadium in Hampton. A portion of the proceeds from the event will benefit St Jude Children's Hospital. The event will feature a variety of national and local Gospel artists including Joe Pace, Dorothy Norwood, Jimmy Hicks, among others. Star's PD Dale Murray says, "The Picnic in the Park is our way of spotlighting the ever growing popularity of Gospel music in the Hampton Roads area. It's a celebration of Gospel music at its finest and it achieves out goal of being a family-oriented radio station."

The gates open at 11AM and the entertainment starts at noon. Tickets are available at Ticketmaster locations. The cost is $10 at the gate and kids under 12 are free. If you're a Star 94.1 Praise card member, you'll receive 50% off of the ticket price..... (8/5/04)

:// Former B morning jock in Kansas

Eric Summers, who did wake-ups at the former Cox Radio Hot AC "B103" WMXB/103.7 Richmond, is the new afternoon jock for Entercom's 80s/Hot AC "105.3 The Buzz" KFBZ Wichita..... (8/4/04)

:// Beach, Shark and Dixie on top

Arbitron released the radio ratings for the Elizabeth City/Nags Head market yesterday. There was a three-way tie for the top spot -- Max Media Hot AC "Beach 104" WCXL/104.1, East Carolina Radio "102.5 The Shark" WERX and sister Country "Dixie 105.7" WRSF. Inside the numbers though Beach 104 did very well in the 18-34, 18-49 and 25-54 persons demos -- they were #1. In fourth, Communications Systems' Gospel "Rejoice 100.9" WFMI almost doubles their 12+ audience from the fall Book. Fifth was Max Media "94.5 Water Country" WWOC, sixth was a three-way tie of Hampton Roads stations -- CC Urban "103 Jamz" WOWI and sister Urban AC "105-3 Kiss FM" WKUS and Saga Classic Hits "106.9 The Fox" WAFX..... (8/4/04)

:// How 'bout them Cowboys

Hampton Radio II's NASCAR & Oldies "1490 The Outlaw" WLRT Hampton becomes an affiliate of the (Dallas) Cowboys (NFL) Radio Network. WLRT will carry the entire season including the pre-season. They will also carry the post-game show along with daily morning reports at 7:45..... (8/4/04)

Young Broadcasting's WRIC-DT (8/ABC) Petersburg/Richmond is now carrying the "ABC News Now" feed on digital channel 8.2. For cable subscribers in Richmond receiving HD programming from Comcast, ABC News Now will be on channel 195.... (8/4/04)

:// WLEE to simulcast

It appears that when RadioRichmond launches "Talk Radio 1480" WTOX, the format heard now on WLEE/990 will shift to WTOX with 990 simulcasting "Unforgettable 1340" WHAP..... (8/4/04)




:// In-depth Richmond radio ratings

Richmond's radio ratings were released this past Friday for the Spring period. CC's Soft AC "Lite FM" WTVR/98.1 continues as the ratings leader (in 12+). Second was Cox Radio Country "K95" WKHK, third was a tie between CC "NewsRadio 1140" WRVA and sister Urban "106-5 The Beat" WBTJ. The Beat saw a big chunk of its 12+ audience disappear from the Winter Book (8.4 vs 5.7). More, a bit later where (demos) the station lost listeners. Fifth was Cox Radio "96.5 The Planet" WKLR, sixth a tie between Radio One Urban "Power 92-1" WCDX and sister Urban AC '104-7 Kiss FM" WKJS, eighth was CC CHR "Q94" WRVQ, ninth MainQuad "Oldies 107-3" WBBT//WARV with tenth going to Radio One Urban Oldies "Majic 105.7" WJMO...

Other ratings stuff... The Alternative format continues to do well in Richmond. On two frequencies (CC "102-1 The X" WRXL and Cox "Y101" WDYL), the format garners a 6.9 plus the battle is tight with just three-tenths of a point separating the stations. In the ESPN Radio (WXGI/950) vs FOX Sports Radio (WRNL/910) contest, it's WRNL with a two-tenths lead (12+) over WXGI. Cox Radio blew up Hot AC "B103" WMXB for a softer "Mix 103-7." Maybe "billing" is up on WMXB, but the ratings sure aren't. MainQuad's "Smooth Jazz 93.1" WJZV improves on their not-so-good Winter Book by just two-tenths of a point to a 1.6. Here's how the dayparts and age demos breakdown...

Person 12+:
Mornings - WTVR; WKHK; WKLR; WRVA; WKJS. Note: WRXL picks up a point to 4.7 (7th); WBTJ loses more than half its audience (8.2-3.9; 3rd-9th); WDYL picks up 1.2 to 3.0 (13th).
Middays - WTVR; WRVA; WKHK; WKLR; WCDX. Note: WBBT loses a point and moves up a notch to 6th; WBTJ drops 6.7-4.1 (7th); WKJS drops 5.7-3.7 (11th); WDYL jumps 1.9-3.1 (15th-12th).
Afternoons - WTVR; WKHK; WBTJ; WKLR; WCDX. Note: WDYL jumps 2.9-4.1 (9th); WKJS drops 6.3-3.8 (11th).
Evenings - WBTJ; WCDX; WTVR; WKHK; WRVQ. Note: WJMO jumps 3.7-5.5 (6th); WKJS falls 7.5-5.2 (7th); WKLR drops 4.3-2.8 (13th); WRNL's Orioles games drop 1.3-0.3 (22nd) while WXGI's R-Braves hold 0.2-0.3 (22nd).
Weekends (Sat/Sun 6AM-Mid) - WKHK; WTVR; WKJS; WBTJ; WPZZ. Comment: WVNZ goes 4.3-0.7 (8th-22nd).

Mon-Sun 6AM-Mid
Teenagers - WBTJ; WRVQ; WCDX; WKHK; WDYL.
Persons 18+ - WTVR; WKHK; WRVA; WKLR; WKJS. Note: WBTJ drops 6.6-4.5 (7th); WDYL jumps 1.8-3.0 (14th).
Persons 18-34 - WCDX; WBTJ; WRVQ; WRXL; WKHK and WDYL. Note: WDYL went 5.2-7.4 (5th); WVNZ goes 7.8-2.3 (13th).
Persons 25-54 - WTVR; WKHK; WKLR; WKJS; WCDX. Note: WBTJ drops 6.4-4.4 (8th); WRXL jumps 2.9-4.0 (holds 12th); WDYL jumps 1.1-3.7 (13th); WVNZ falls 2.9-0.5 (21st).
Persons 35-64 - WTVR; WKHK; WKLR; WBBT//WARV; WKJS.
Persons 35+ - WTVR; WKHK; WRVA; WKLR; WKJS.

:// Scott Media Group is back in Hampton Roads

Jerry Lee Scott launched The Scott Media Group back in 1993 when he operated WPTG in Williamsburg under a LMA. "With the launch of jerryleescottband.com in May, lakesidepoetry.net in June and at least a few more preparing to launch in the next few months, it was time to resurrect SMG to serve the needs of Hampton Roads," says David Lyons, named Scott Media Group's Vice President this month.

Scott Media is going to be the parent organization for several entities, including the Jerry Lee Scott Band, and the sky is the limit. "Our goal is to become the premier organization for live music, website development, and entertainment in the Hampton Roads area."

Recently the Jerry Lee Scott Band welcomed back Pat McDowell as drummer, and Valerie Anderson as stand-in bass guitarist/vocalist. Band members now also include Phil Childress as guitarist/vocalist, Larry Sadowski as bass guitarist, Jack Thomas as Equipment Manager, Jerry Lee Scott as lead singer, and David Lyons as Manager/Webmaster. All of the concert dates, photos, as well as the expanding Online Store are found at jerryleescottband.com. Scott Media Group's website can be found at scottmedia.jerryleescottband.com..... (8/2/04)

:// HBO in Culpeper

A video crew from HBO was in Culpeper last week taping at the home of Lennie Cowherd. Cowherd, who was once the Chief Engineer at WJMA/98.9 Orange, lost a son in Iraq in May. The program, which will air on Veteran's Day, is being done by Bill Couturie who won an Emmy and Sundance Award for a documentary called "Dear America: Letters Home from Vietnam." The Cowherds are one of 15 families across the country who will be included in the program and the only family who will be used in a "making of..." promo for the documentary.

An official from HBO was heard saying that HBO plans to "unlock" it's signal on Veteran's Day so anyone on cable or satellite can see the program..... (8/2/04)

:// Z104 is #1, 103Jamz slips to fourth

Entercom's Rhythmic "Z104" WNVZ/104.5 comes out on top in the Hampton Roads radio ratings released today. A full point behind is Barnstable's Contemporary Inspirational "Star 94.1" WXEZ, third was Entercom Mainstream AC "2WD" WWDE, fourth a tie between Barnstable Country "97-3 The Eagle" WGH and CC Urban "103Jamz" WOWI.

Other notables... Barnstable's new Rocker "100.5 MAX FM" WXMM has bested Saga's Active Rocker "FM99" WNOR though it appears MAX hasn't had any effect on Saga's "Classic Hits 106.9 The Fox" WAFX. The Urban AC battle is tight. Entercom's "95-7 R&B" WVKL holds a two-tenths of a lead (12+) over CC's "105-3 KISS FM" WKUS. It doesn't hurt Kiss FM to have Tom Joyner on in the morning but all other dayparts are also up. The country battle... well... is no battle. "97-3 The Eagle" has it' best Book in over year. Sinclair Country "93-7 Kick FM" WKCK drops to the mid-2's, just a little more than when it had a Triple A format and known as The Coast. With CC flatlining Hip-Hop "The Beat" (92.1 is now Soft AC - Lite FM), On Top Urban "Hot 102.1/107.9" WWHV/WWBR doubles their audience in one Book to a 3.1. A big chunk of former "Beat" listeners have tuned in to "Hot" instead of going to sister station "103Jamz." Speaking of Lite FM, the station with two frequencies -- 92.1/WCDG and 107.7/WJCD -- could only muster up a 2.2 combined. The former Beat and "CD107.7" when it was Smooth Jazz did over a 5.0 combined. Sinclair's "We Play Anything" format on "106-1 BOB FM" WPYA ends up in the mid-2's. We can't link to ratings on other sites but you know where they are..... (7/30/04)

:// The Outlaw going thru upgrades

Hampton Radio II's NASCAR & Oldies "1490 The Outlaw" WLRT has been on the air the last couple of days intermittently due to station upgrades. According to the station's website "RaceTalkLive will be unavailable at times so that we may make changes to our studio computers to better serve our listeners. This down time could last through Friday July 30. When you tune in you may hear various programming on the air however be advised it may go off at any time while we continue to make adjustments here at the studio... hope to have everything done by 12 noon Friday." In other station news, just last week The Outlaw announced that they had signed a multi-year agreement to become a FOX News Radio affiliate. The station will now be prepared to bring breaking national news to it's listeners on a moment's notice..... (7/30/04)

:// What's that your hear?

A live jock on Barnstable's rocker "100.5 MAX-FM" WXMM Norfolk. Ever since the long-time Country format was dumped for Rock in late November of last year, the station has been jockless. No more. MAX is heating up the search for airstaff. The first is Program Director Jay Slater, now heard weekdays 9AM-2PM. Maybe MAX is easing the audience into hearing jocks on the air. We've also been told that auditions for new talent have been done LIVE on the air on the weekends -- late night from around 9PM to midnight. Will these continue? Listen this weekend to find out..... (7/30/04)

:// CSTV, Comcast reach digital carriage pact

CSTV (College Sports Television) and Comcast have reached an agreement to make the network available to its digital customers nationwide. Comcast is expected to begin rolling out CSTV shortly and will also make CSTV programming available via VOD (video-on-demand) services. The network already has carriage agreements with Time Warner, Adelphia, Insight and DirecTV -- a total of 20 million viewers. Comcast Digital has 8.1 million viewers..... (7/30/04)

:// Z gets GSM

AllAccess.com is reporting that Entercom Rhythmic "Z104" WNVZ/104.5 Norfolk has named Nadine Paniccia as its new (GSM General Sales Manager). She's been in radio sales before but most recently served as Marketing Director for the nTelos Pavilion Harbor Center in Portsmouth. Paniccia fills the vacant slot at Z104 when Bob Rischitelli left for Clear Channel Norfolk after seven years with WNVZ. By the way, Rischitelli was with CC for just seven weeks before recently jumping to Sinclair Communications' Alternative "96X" WROX..... (7/29/04)

Has Albritton's "ABC13" WSET Lynchburg/Roanoke found their new weekend weather anchor that they have been advertising for? Read more on SouthTVNews.com..... (7/29/04)

:// Richmond's AM 1480 coming soon, Imus will be back

It was heard this morning during several spots airing on RadioRichmond Talk WLEE/990 Richmond announcing the soon-to-be "Talk 1480" WTOX. The station is not on the air... yet. Don Imus of "Imus In The Morning" does a spot stating he will return to the morning line-up at 1480. RadioRichmond dropped Imus on WLEE back in January for a locally-based morning show with Floyd Henderson. And in another commercial, WLEE is touting the fact that WTOX/1480 has more power than WLEE -- 6.3kW vs. 1kW (day). WTOX filed for a license to cover on July 28 and could be on the air as early as Monday August 2nd. And what will WLEE do??? (7/28/04)

:// Top weather guesser hired at ABC13

NewsBlues is reporting that Shane Butler has been hired as chief meteorologist for "ABC13" WSET Lynchburg/Roanoke. Butler was previously with WAAY/31, an ABC affiliate in Huntsville AL. ABC13 is still soliciting for a weekend weather person..... (7/28/04)

:// New peeps at Surf

Two new weekend jocks have joined Bullseye Broadcasting 50s-70s Oldies "Surf 92.3" WSRV Deltaville. Greg Martin now holds down the Saturday morning slot 6-10AM and The Pearl is heard on Sunday afternoons from 1-6PM. She is also doing vacation fill-in...

By the way, morning show host Jimmy Steele's twin daughters, Brittany and Victoria won the national championship baton twirling competition last week at Notre Dame University. Congrats! (7/28/04)

:// Third time's a charm?

We reported just last week that East Carolina Radio upbeat AC "Mix 96" WKJX/96.7 Elizabeth City NC had revised their on-air line-up. Two weeks ago the station welcomed new morning drive guy -- "Wild" Bill James from Texas. He's now gone... Jack Albert comes back to radio after a two-year hiatus, previously with WAFC-FM Clewiston FL (1999-2002) and WIRK-FM West Palm Beach FL (1981-1999), moving into the 3-7PM slot Sean Gunn began with at "Mix" two weeks ago. Gunn will now be heard mornings from 6-10AM replacing "Wild" Bill James. Sam Walker remains in the midday chair with the rest of the day covered by Westwood One's Soft AC. Music calls can be directed to the station at (252) 335-4379..... (7/26/04)

:// TV weather news

Tab O'Neal is back doing weather on "ABC13" WSET Lynchburg/Roanoke. Perhaps he was just on vacation... a long one. It was speculated on VARTV just days ago that O'Neal and weekend weather anchor Liz Bryant have been missing from on-air work for awhile. No word what Bryant is up to...

A source close to LIN TV, who own WAVY (10/NBC) Portsmouth and "FOX43" WVBT Virginia Beach, says that the "Super Doppler 10" weather team will get a fourth meteorologist by mid-August. The previous fourth person was Fred Yco but just disappeared from WAVY in December 2003. He got into some trouble while at Channel 10. Last summer, Yco plead guilty to a single misdemeanor charge of larceny by check. He was charged last May (2003) with three counts of grand larceny by check. A judge gave Yco a six-month suspended jail sentence, unsupervised probation for 12 months and was required to take a financial responsibility class. Yco joined WAVY back '98. Yco is popular with VARTV readers, consistently in the monthly Top 10 of "search strings" for the site. This month he's the 6th most popular search word. (7/24/04)

:// WTKR-DT plans DNC coverage

New York Times' "NewsChannel 3" WTKR-DT will carry gravel-to-gravel coverage of the Democratic National Convention from Boston from July 26 to July 29 on channel 3-2. Coverage will start each day at 4:00PM. WTKR-DT 3-2 will continue with "Triple Doppler Radar" during the day and will return to radar 24/7 on July 30. The Republican National Convention August 30 to September 2 will also been carried on WTKR-DT 3-2. The DNC coverage will be camera cuts with the podium microphone only and will not be closed-captioned..... (7/24/04)

:// New Charlottesville ABC affiliate names News Director
Barrick to Serve as Director of News Operations for Both Affiliates

WVAW-TV announced today that they have hired Ric Barrick as News Director at their new ABC station now under construction in downtown Charlottesville. Barrick was most recently the News Director at WMDT the ABC affiliate in Salisbury MD/Dover DE and is also the News Director at WCAV, the new CBS affiliate owned by Gray Communications, the parent company of WVAW. He is no stranger to the area, Barrick was born in Charlottesville, attended Charlottesville High School, and graduated from the University of Virginia with a degree in Meteorology.

Barrick has 15 years of television news experience including work in Richmond (WRIC), Norfolk (WTKR), Baltimore (WBAL), Washington, DC (WUSA, WJLA, WDCA, WTTG), and Philadelphia (KYW, WTXF). Bill Varecha, GM of the startup stations WCAV (CBS) and WVAW (ABC) said "Ric comes to us with a great deal of experience. He has a proven record of success and will build the most trusted news team in Central Virginia. The station needs to be an active member of the community and I know that Ric's professional and local background will help get us off to a great start."

WCAV and WVAW expect to be broadcasting by August 15th and will provide a full range of news and entertainment programming. The station has already hired reporters, anchors and support staff who will debut "Virginia's News 16 at 6 and 11" by November.

WVAW will begin broadcasting in August with an evening and nightly news soon to follow. The station plans to add weekend and morning news next year. Coverage of high school and University of Virginia sports will also be high on the priority list..... (7/23/04)

:// WWBT-DT is DD5.1 ready

Jefferson-Pilot "NBC12" WWBT-DT Richmond has successfully completed testing of their Dolby Digital 5.1 equipment. The station will be ready to deliver the 2004 Summer Olympic Games in Athens in complete surround sound and any future network programs encoded in 5.1. (7/23/04)

:// Admirals and Fox Sports 1050 AM announce partnership

Today, the Norfolk Admirals (of the AHL and the farm team for the NHL Chicago Blackhawks) and the Hampton Roads Radio Group announced a 5-year deal assuring that Admirals' fans will be able to hear all 80 regular season games plus all post-season play-off games. Pete Michaud will again be behind the microphone to call the play by play and Pat Shettler will assist with color commentary on "FOX Sports 1050 AM" WCMS.

Andy Graham, President and GM of the Hampton Roads Radio Group said, "We are very pleased and proud to be the new radio home of the Norfolk Admirals. We enjoy a great relationship with this ownership and management team through our long-term partnership between ESPN 1310 AM (WGH) and the Norfolk Tides and we expect more of the same as FOX Sports 1050 AM joins forces with the Admirals. We look forward to bringing all the action on the ice live, to the sports fans of Hampton Roads."

WCMS-AM became Fox Sports Radio 1050 on May 1, 2004. FOX Sports Radio 1050 AM currently carries Tides baseball (along with ESPN Radio 1310) at night. In addition to the Norfolk Admirals, they will also carry Navy Football this fall. A pre-game show will open the hockey broadcast and a weekly call-in show will also be conducted on ESPN Radio 1310, hosted by Pete Michaud.

Admirals radio broadcasts have been all over the AM dial. The first two seasons in the AHL, the Admirals were on WHKT/1650 which is now a Radio Disney outlet. Two years ago, the Admirals signed a one year contract with Ron Cowan's Hot Talker "1450 The Buzz" WBVA Virginia Beach. Last year, the games were heard on Saga Communications' Standards "Hampton Roads' Joy" WJOI/1230. By the way, the club unveiled a brand new logo, incorporating colors of the Blackhawks..... (7/22/04)

:// WVEC to carry new ABC digital channel

From WVEC (13/ABC)... ABC has announced that they will activate their News Now service this coming Monday at noon. The News Now service is being activated, primarily, to augment coverage of the Democratic and Republican National Conventions and other election related activities between July 26th and the November elections.

WVEC will carry the News Now service starting Monday, June 26th at 12 noon on channel 13-2. It will replace - indefinitely - WVEC's weather radar service that has occupied that sub-channel since April 2002.

The idea for this channel was first floated earlier this month without a lot of detail from ABC (it was first reported on this thread [AVS Forum] by VARTV editor Bob Corbin on July 13th). Details just started coming from ABC two days ago... This new service will start off in a very basic manner next Monday. The channels programming and technical capabilities will grow over the next few weeks. Please bear with us as we scramble to bring this new service to you through our digital television service. With the activation of the News Now service - which is a 24/7 service - WVEC will commence the 24/7 operation of WVEC-DT..... (7/22/04)

:// Clear Channel to experiment with digital radio signals

The future of radio may or may not lie with the transmission of digital signals, but Clear Channel Communications, the nation's largest owner of radio stations, said yesterday that it planned to spend more than $100 million over the next decade to find out.

John Hogan, the chief executive of Clear Channel Radio, said in a phone interview (with the New York Times) that over the next year, the company planned to outfit 100 of its 1,200 stations with the capability to transmit a digital signal. It will then add at least 100 more stations a year for the foreseeable future. The rest in the New York Times..... (7/22/04)

:// Mixing it up at Mix

East Carolina Radio upbeat AC "Mix 96" WKJX/96.7 Elizabeth City NC has revised their on-air line-up since signing-on in May. Last week, the station welcomed a new morning drive guy -- "Wild" Bill James coming from Texas. Program Director Sam Walker is still heard during the midday and new afternooner Sean Gunn is now in from Boston. Gunn isn't new to Hampton Roads and NE North Carolina. He's made previous stops at WGH/97.3 and WAFX/106.9. WKJX recently increased their power to 50kW with an antenna move to the east..... (7/22/04)

:// WVIR-DT at full-power

We are hearing that "NBC29" WVIR-DT/32 Charlottesville is now at full-power -- 993kW. That's up from a meager 6.5kW on their STA (special temporary authority) from the FCC. The digital station is likely now to be received throughout the Charlottesville area and including parts of Richmond, Lynchburg (possibly Roanoke) and Fredericksburg. The station is looking for field reports from viewers on the AVS Forum..... (7/21/04)

A brand new classified ad has come into VARTV. Salem Communications' Christian Teaching/Talk WBTK/1380 Richmond has an opening for a full-time advertising professional. Click "Classified Ads" on the left navigation panel for the complete details. If your station/organization has any positions available (media orientated), get them on VARTV! You would be surprised who reading..... (7/21/04)

:// ABC13 weather guessers missing

It appears that Allbritton "ABC13" WSET Lynchburg/Roanoke cut loose two people from its weather department. Weekday weather anchor Tab O'Neil and weekend weather personality Liz Bryant have not been seen on-air. Neither O'Neil or Bryant is a meteorologist, however the station has posted openings for both a chief meteorologist and a weekend meteorologist. It could be a real shake-up if both O'Neil and Bryant have been relieved of their on-air weather duties. O'Neil has been at WSET for 14 years, Bryant for five.

Word has it that after the recent acquisition of Sean Sublette from "NewsChannel 10" WSLS, Channel 13 is trying to build a team of three meteorologists to compete with "Storm Team 10," the only weather department in the market that is fully staffed by degreed meteorologists. As they say, "Stay tuned..." (7/21/04)

:// More translators granted; petition to deny filed in Richmond market

Seems like Radio Assist Ministry is on a roll. The FCC has granted the religious-caster two more translators in Hampton Roads. W269BQ/101.7 Virginia Beach at 38 watts and W293AO/106.5 Hampton at 10 watts were both recently granted. The CP (construction permit) for Virginia Beach is the second one for Radio Assist; the other to be at 97.7. All three will rebroadcast Contemporary Christian "Your Lighthouse" WJLZ/88.5 Virginia Beach...

New Covenant Educational Ministries (one of a many Salem Communications subsidiaries) filed for a 19 watt translator at 99.3 in Richmond. The translator, to rebroadcast "American Family Radio" WAUQ/89.7 Charles City, would be highly directional to the northeast. Well, a "Petition to Deny" has been filed with the FCC. Although it doesn't state who filed the petition to deny, it's a good guess that Radio One did. Their Gospel "Praise 99.3" WPZZ is on that same frequency just down the road in Petersburg. All of the important dBu contour lines of the translator fall outside of WPZZ's 60dBu protected contour. Still, Radio One wants no part of that. WPZZ still puts in a listenable signal to most of Richmond including the areas in question. Stay tuned to see how this plays out..... (7/21/04)

A brand new classified ad has come into VARTV. The Star Radio Group (WFLS, WWUZ, WYSK) is looking for a Radio Engineer. Click "Classified Ads" on the left navigation panel for the complete details. If your station/organization has any positions available (media orientated), get them on VARTV! You would be surprised who reading..... (7/19/04)

:// Rachel Lupton jumps ship

Lupton who was heard on Sinclair Communications' new Country "93-7 Kick FM" WKCK Chesapeake will now be heard on Saga Communication's "Classic Hits 106.9 The Fox" WAFX Suffolk/Norfolk. Right now, she'll have part-time duties with the station. The Fox's Program Director Mike Beck said, "I'm very happy to welcome Rachel Lupton to the Fox staff. Rachel has the talent and experience to help us in News and as an Air Talent, and we're excited to have her working with us." In addition to the Fox gig, Lupton will still report for Metro Traffic -- doing updates for several Hampton Roads radio stations including The Fox and on camera for 13NEWS' 5:00PM newscast..... (7/19/04)

He did it again... "CBS6" WTVR's Jon Burkett was voted Richmond's Sexiest TV Anchor for the second year in a row on Q94's (WRVQ/94.5 Richmond) "Q Morning Zoo." The contest ended this morning, after the final weekend voting between him and "8News" WRIC's (ABC) Kim Schumacher..... (7/19/04)

Gee Communications' new "ESPN Radio 950" WXGI Richmond has a brand spanking new website for the station. Check it out at ESPN950am.com..... (7/19/04)

:// Sandra Jones is back at 6

We reported two weeks ago that Sandra Jones had been absent from Raycom Media "CBS6" WTVR Richmond for several weeks (over a month now). But we now hear she's back at the station. She serves as the station's City Beat reporter. She hadn't been on air since the beginning of June. Weekend meteorologist Cindy Tremblay had been reporting on several occasions for the evening newscasts in June and July..... (7/19/04)

From the July 2004 Issue of Richmond Magazine, the media column focuses on former CHR "Q94" WRVQ/94.5 Richmond morning co-host Betty Bodine. She talks about returning to Richmond radio, possibly with her former partner at WRVQ -- Jeff Wicker, as well as her business on eBay... more here: Richmond.com..... (7/19/04)

:// MainQuad news

Brian "Bonezini" Woodward has joined MainQuad Richmond for Production and Imaging duties for the cluster which includes (WBBT//WARV, WJZV, WCUL). We reported back in the end of May that Bonezini was let go from his morning show producer duties at CC CHR "Jammin" WJJS Roanoke. The whole show was let go there...

On Oldies 107-3" WBBT//WARV, Saturday Night host Johnny Ozone has assumed interim midday duties on WBBT with the departure of former midday/promo director Mike McClain. McClain has left for Hagerstown MD to assume the Director of Programming position with VerStandig Broadcasting's five-station cluster there..... (7/17/04)

:// After 38 years and over 300,000 commercials, Norfolk-based Studio Center changes hands

William "Woody" Prettyman, who has owned and managed radio stations in several East Coast markets, has joined forces with Sunshine Wireless Inc. to purchase Studio Center from Warren Miller. Sunshine Wireless has owned and operated radio stations in several markets including WFOG and WPTE in Hampton Roads.

Studio Center, founded 38 years ago by Miller has grown to the nation's #1 volume production house. Producing over 10,000 commercials annually for clients, Studio Center has received over 800 awards over the last four decades, including Local, Regional and National Addys, Tellys, Clios, Silver Microphones and even a Grammy Award.

The largest deal in Studio Center history was completed earlier this year with communications giant AOL. Over 80,000 voice files were recorded by Studio Center talent in English, Spanish and French for use by AOL in the United States, Canada, Mexico, UK and France.

Studio Center is comprised of 14 studios in three cities, Norfolk, Las Vegas and Memphis..... (7/15/04)

:// NYT stations' income rises

A strong surge in political advertising helped the eight network-affiliated television stations owned by The New York Times Co [including WTKR (3/CBS)] post a 26% jump in operating income for the second quarter. The gains were largely the result of higher political advertising revenue, with the stations booking $3.4 million in political ads during the quarter compared with $1 million a year ago. Overall, the company, which also owns newspapers, reported a 4% increase in second-quarter profit to $75.7 million. More in the New York Times..... (7/15/04)

:// Low-powered television stations want to go all-digital

LIN TV, who owns WAVY (10/NBC) Portsmouth and WVBT (43/FOX) Virginia Beach, wants to take some of its low-powered television stations digital -- reclassifying them as "Digital Class A" television stations. They want to use their current analog channel for WNLO-CA/45 Norfolk to do an "on-channel" digital signal (on channel 45) using the same directional antenna. At 15kW, the digital signal would cover the immediate Hampton Roads area on Channel 45. LIN TV also wants to take WKTD-CA/17 Portsmouth the all-digital route on Channel 17. Again at 15kW using a non-directional antenna from the Driver section of Suffolk, WKTD-CA DTV would cover a larger area than its sister proposed low-power DTV -- WNLO. Both channels, for now, rebroadcast WAVY..... (7/14/04)

:// Golf tourney back on the tele

The SunTrust State Open golf tournament returns to TV after a six year absence this weekend. "CBS6" WTVR Richmond will broadcast the final two rounds from 2-4PM Saturday and Sunday. Comcast SportsNet and Comcast SportsSouth, with households that stretch from Delaware to Florida, also will broadcast the tournament. Channel 6 sports director Lane Casadonte and Robert Wrenn will lead the broadcast. More at timesdispatch.com..... (7/14/04)

:// Nextel Cup ratings down

With NBC and TNT taking over Nextel broadcasting duties, FOX officials say its Cup series ratings dropped 3% from last season. The first half of the racing season on FOX garnered a 5.6, down from the 5.8 the network had each of the previous seasons. The first three races were off by 9%. LIN TV "FOX43" WVBT Virginia Beach did a 9.1 (a 17 share). The #1 market again was Greensboro NC where the FOX O&O "FOX8" WGHP did a 15.9 rating -- a 30 share..... (7/14/04)

:// Congratulations!

Kerri Mattson, morning and midday co-anchor of LIN TV WAVY (10/NBC) Portsmouth/Norfolk newscasts, has returned to the air this morning as Kerri Furey. Furey was married two Fridays ago in Boston MA with their honeymoon spent in Ireland..... (7/14/04)

:// More juice for Richmond LPTV

The Word of God Fellowship has requested from the FCC to move the antenna, to go non-directional and increase power to its LPTV -- Channel 48 W48BI. The station, which rebroadcasts the ShopNBC shopping channel, is currently doing a directional 30kW from a location near Chippenham Pkwy and I-95. Most of the power is being shot just west of due north. W48BI proposes using a non-directional antenna at a new location near Midlothian (same tower as WCVE/23, WCVW/57, WCVE-DT/42, WCVW-DT/44) and going up to 150kW. If granted, W48BI will be at the maximum power allowed for LPTV and Class A television stations..... (7/13/04)

:// Radio Assist gets three more

Radio Assist Ministry has recently been granted three more CP's (Construction Permits) by the FCC for translators. This time around it's one to be located in Newport News -- W249BM/97.7. That signal at 10 watts will rebroadcast WBKU/91.7 Ahoskie NC which airs the religious network "American Family Radio." The other granted signals are in Waverly -- W249BO/97.7 at 7 watts to rebroadcast Liberty University's religious "Victory Radio" WRVL/88.3 Lynchburg and W277BC/103.3 at 1 watt to rebroadcast Contemporary Christian "Your Lighthouse" WJLZ/88.5 Virginia Beach..... (7/13/04)

:// Newsroom shake-up!

We hear that New York Times-owned "Your NewsChannel 3" WTKR (CBS) Norfolk will be losing its News Director. John Wessling announced to the staff last night that he will be leaving the station by the end of August to focus on some personal projects. He's been there for three years. WTKR's Assistant News Director, Jay Mitchell, resigned last week. We hear he was "forced out."

The station's newscasts continue to lag behind WAVY (10/NBC) and WVEC (13/ABC) with the exception of the noon news. And even there, both "Wavy" and "13NEWS" have shown improvements to eat away at Channel 3's huge leads it enjoyed in the late 90's, early 00's. Judge Judy on "UPN27" WGNT consistently beats WTKR's news at 6PM. No replacements have been announced..... (7/13/04)

A brand new classified ad has come to VARTV. Remember Brian Hill forecasting weather on WTKR (3/CBS) for five years and briefly for WVEC (13/ABC)? He's back in Hampton Roads in Virginia Beach ready for his next BIG challenge. Click "Classified Ads" on the left navigation panel for the complete details. If your station/organization has any positions available (media orientated), get them on VARTV! You would be surprised who reading..... (7/12/04)

:// Hokies land DC sports giant WTEM-AM
SportsTalk 980 joins Virginia Tech ISP Sports Network

The Virginia Tech Athletics Department and ISP Sports Network officially announced today that Washington DC's WTEM-AM/980 has joined the Virginia Tech ISP Sports Network. Clear Channel's SportsTalk 980 has agreed to a multi-year arrangement to broadcast all Tech football games beginning with the 2004 season. WTEM will also broadcast a weekly afternoon segment with Virginia Tech football coach Frank Beamer and Tech play-by-play broadcaster Bill Roth.

"I'm delighted for Hokie fans and for college football fans in general that Virginia Tech football has landed on WTEM," Tech Director of Athletics Jim Weaver said. "It brings our fans all over the Washington and Baltimore areas closer to Blacksburg and closer to our program." With its 50,000 watt signal, WTEM blankets the entire capital district and Northern Virginia. The station is the broadcast home of the Washington Wizards, Washington Capitals, and Baltimore Orioles.

"Virginia Tech is one of the premier football programs in the country and the Hokies have one of the largest alumni bases in the Washington metro area", said WTEM Operations Manager Tod Castleberry. "With this year being the Hokies' inaugural season in the ACC we are very excited to bring Virginia Tech football to the nation's capital."

Beamer or Roth will appear weekly on The John Thompson Show, or The Sports Reporters featuring Andy Pollin and Steve Czaban beginning next month. Their appearances will continue throughout the season.

"We have received tremendous feedback and support from the Virginia Tech fans over the years," Castleberry said. "Washington sports fans can't get enough of ACC football and with Tech joining the conference the Hokies' longstanding rivalry with Virginia and their new rivalry with Maryland will provide memories for the fans for many years to come."

Virginia Tech opens its 2004 football season August 28th against the University of Southern California at FedEx Field in Washington..... (7/11/04)

:// How a new ratings system is changing the rules of Richmond TV news

This article answers the question, why the 6PM news doesn't start at 6PM anymore... for those who turn in at 6PM, most likely they have missed the lead story for the newscast that sometimes start two to three minutes before the top or bottom of the hour. Don Dale of Style Weekly has the complete story that applies to most TV markets at styleweekly.com..... (7/11/04)

:// 670 and 1010 complete the switch-a-roo

Early last month, Chesapeake-Portsmouth Broadcasting, headed-up by Henry Hoot, shifted the format that was heard on AM 1010/Portsmouth to a much stronger daytime signal on AM 670/Claremont. The format wasn't the only thing that left AM 1010, so did the long-time call letters -- WPMH. On June 17th, they were officially shifted to AM 670 with the Christian Talk format. What was previously heard on AM 670 is now heard on AM 1010 -- WRJR. Those calls were on AM 670. WRJR/1010 is owned by ABC Radio but programming is being LMA-ed back to the previous owners -- Chesapeake-Portsmouth Broadcasting. Since the FCC granted the Expanded Band station on AM 1650 (WHKT - Radio Disney and owned by ABC), AM 1010 will eventually go dark -- soon...

WRJR/1010 is carrying the Word In Praise radio network (from Salem) during the week with Hispanic programming on the weekends. Over on WPMH/670, the station was recently granted an experimental license to broadcast a very small signal at night from Portsmouth. Without this, only the folks in Surry would hear them. During the day, WPMH can be heard throughout Richmond down through Hampton Roads into NE North Carolina..... (7/11/04)

:// Jack Rowley, of WTVR, dies

He held many jobs at Channel 6, where he worked for 50 years. The Richmond Times-Dispatch has a nice article on Jack in today's obituaries..... (7/10/04)

:// Where's Sandra Jones?

MIA from "CBS6" WTVR Richmond for several weeks now has been City Beat Reporter Sandra Jones. She hasn't been on air since the beginning of June and there has been no mention whether or not she is still at the station. Her bio remains on WTVR.com. Something lead us to believe she is no longer with Channel 6, is weekend meteorologist Cindy Tremblay has been reporting on several occasions for the evening newscasts in the past couple weeks. Jones is still with WTVR and will return to the air soon..... (7/10/04)

:// Richmond's sexiest TV anchor

CC CHR "Q94" WRVQ/94.5 Richmond is running a sexiest TV anchor in Richmond poll again. The station did this last year, with Jon Burkett of WTVR (6/CBS) getting top honors. And he once again is back on top leading the other candidates. In a "Survivor" like vote off, those with the lowest percentage are being removed as this poll goes along. Vote here now..... (7/10/04)

:// Classified Ads

Many new classified ads have come into VARTV including Sinclair Communications, Free Lance-Star and Hampton Roads Radio Group among others. Please click "Classified Ads" on the left navigation panel for the complete details. If your station/organization has any positions available (media orientated), get them on VARTV! You would be surprised who reading..... (7/9/04)

:// FM99 and Red Cross kick off largest annual blood drive today

Organizers predict 17th Annual "Rock and Roll up Your Sleeve Blood Drive" Will Bag 2,500 Pints in Three Days! The Tidewater Chapter of the American Red Cross is feeling pumped... about blood. Supplies of blood are always low during the summer months, while demand is usually high. That's why the Red Cross is excited about the three day "FM99 Rock and Roll up Your Sleeve Blood Drive" this week.

The blood drive kicks off today, Thursday, July 8th, at Patrick Henry Mall in Newport News. The second drive will be held tomorrow Friday, July 9th, at Pembroke Mall in Virginia Beach. The final drive will be held this Saturday, July 10th, at Greenbrier Mall in Chesapeake. Donations will be accepted each day from 7AM-7PM. To give people added incentive, all donors will get a special FM99 (WNOR/98.7) blood drive T-shirt and free tickets to movies and concerts. Call it the bribe-for-blood program, if you will, but it works!

According to local Red Cross officials, FM99's annual blood drive is the largest drive in the organization's Southeast region, which includes metropolitan areas like Miami and Atlanta. Log on to FM99.com for more details..... (7/8/04)

:// Major connectivity problems at VARTV

For over a week now, it's been a challenge to get online and it's getting worse. We can still get emails and IM's (when we're online) so keep sending them. We are suffering major packet loss and aren't sure who's to blame -- yet. We find out today from 10-noon. Anyways, I'm still alive but just can't quickly respond to your emails and IM's as usual. Hopefully better news this afternoon. Thank God for dial-up (I think)..... (7/8/04)

:// Lite is heavy, The Beat slips

The Arbitron ratings -- Phase II (Mar-Apr-May) -- were released for the Richmond market on Friday. The final Spring Book will be released early next month. CC's Soft AC "Lite FM" WTVR/98.1 captured the most listeners (12+) with Cox Radio Country "K95" WKHK second -- 2 shares behind "Lite." Third, was CC Urban "106-5 The Beat" WBTJ -- dropping a full share from Phase I. Fourth was Radio One Urban AC outlet "104.7 Kiss FM" WKJS with fifth going to CC "NewsTalk 1140" WRVA. Sixth was Cox Radio "96-5 The Planet" WKLR. Seventh was Urban "Power 92-1" WCDX. Eighth MainQuad "Oldies 107-3" WBBT//WARV (WARV actually got a 0.2). Ninth was CC CHR "Q94" WRVQ with Radio One's Gospel "Praise 99.3" WPZZ rounding out the Top 10...

Notables... An eighth of a point separates Power 92 and Q94, and The X (WRXL/102.1) and Y (WDYL/101.1). Nothing smooth about MainQuad's "Smooth Jazz 93.1" WJZV hovering in the mid-1's. In the FOX vs ESPN battle, it's WRNL/910 (FOX) just one-tenth of a point ahead of WXGI/950 (ESPN)...

Dayparts (12+)...
Morning Drive - WTVR, WKHK, WKLR, WKJS, WRVA
Middays - WTVR, WKHK, WRVA, WKLR, WBTJ
Afternoon Drive - WTVR, WKHK, WBTJ, WKLR, WKJS
Evenings - WBTJ, WCDX, WKJS, WTVR, WKHK
Weekends - WKHK, WTVR, WKJS, WBTJ, WPZZ..... (7/7/04)

:// Z proving #1 no fluke, 103Jamz now fourth

The Arbitron ratings -- Phase II (Mar-Apr-May) -- were released for the Hampton Roads market on Friday. Looking at it, the numbers are all over the place. Please remember this is only a "Trend." The final Spring Book will be released early next month. With that said, Entercom's Rhythmic "Z104" WNVZ continues to be the most listened to (12+) station. If this pace continues, Z104 will have the top spot in the final ratings next month. Shooting up to second is Barnstable Contemporary Inspirational "Star 94.1" WXEZ. Third, was Entercom Mainstream AC "2WD" WWDE/101.3. Slipping another notch was CC Urban "103Jamz" WOWI to fourth. Fifth was Entercom Urban AC "95-7 R&B" WVKL with CC's Urban AC "105-3 Kiss FM" WKUS just three-tenths behind at sixth. Seventh, Country "97-3 The Eagle" WGH feeling no heat from Sinclair Country "93-7 Kick FM" WKCK. Eighth was Saga Rocker "FM99" WNOR with sister Classic Hits "106.9 The Fox" WAFX ninth. Entercom's Modern AC "94.9 The Point" WPTE rounds out the Top 10 (again, 12+)...

Notables... Sinclair's "106-1 BOB FM" WPYA pushes close to a 3 with its "Turn Your Knob to BOB." On Top Urban "Hot 102.1/107.9" WWHV/WWBR is up BEAT as it crosses over a 3.0. Sinclair's Alternative "96X" WROX dips into the high 1's -- ouch. And for now, CC's Soft AC "92.1/107.7 Lite FM" WCDG/WJCD is barely cracking a 2.0. When the 92.1 frequency was Hip-Hop, it had a higher rating than the COMBINED "Lite FM" frequencies. When Smooth Jazz, 107.7 was near a 3.0 -- now it's in the low 1's. The music isn't the only thing "lite" at "Lite FM" (7/6/04)

A brand new classified ad has come into VARTV. Saga Communications' "Classic Hits 106.9 The Fox" WAFX Suffolk/Norfolk is looking for a part-time announcer. Click "Classified Ads" on the left navigation panel for the complete details. If your station/organization has any positions available (media orientated), get them on VARTV! You would be surprised who reading..... (7/6/04)

:// The "unfriendly" skies

Wow, what a mess... No, your favorite Country station hasn't gone Hip-Hop or is completely off the air. The atmosphere (e-skip) is wreaking havoc on your radio dial the last several days especially this morning. From the VARTV HQ's, stations from Canada were/are easily received (106.7 comes to mind) but near locals are unlistenable. Stations like Sinclair's "106-1 BOB FM" WPYA Poquoson and "Lite FM" WJCD/107.7 are unlistenable with Barnstable's Contemporary Inspirational "Star 94.1" WXEZ unreceivable. Entercom's Rhythmic "Z104" WNVZ/104.5 Norfolk was getting drowned out by Telemedia's Country "Thunder 104.5" WGRX Falmouth/Fredericksburg with CC's Urban AC "105-3 Kiss FM" WKUS getting interference from another station on that frequency. Almost any spot on the dial, some station -- some where on the East Coast (mostly from the North) was receivable. The stations are hard to ID because they would fade to another station on the same frequency -- flip-flopping back and forth..... (7/6/04)

:// Bureau Chief/Capitol Correspondent wanted

Looking for a "dream" job? Roanoke's WDBJ (7/CBS) is looking for a capitol correspondent to head up the station's two-person newsroom in Richmond. More at wdbj7.com..... (7/6/04)

Former weekday morning anchor and reporter at WTKR (3/CBS), Brian Farrell, has resurfaced at cross-town "13NEWS" WVEC (ABC). Farrell hasn't been seen on Hampton Roads TV for awhile..... (7/5/04)

:// Dick Lamb doing well

Long-time morning show co-host Dick Lamb of "The Breakfast Bunch," heard on Entercom Mainstream AC "2WD" WWDE Hampton /Norfolk, is recovering from a successful back surgery operation. He had the procedure done on the morning of Wednesday June 30. Lamb is already home getting full rest..... (7/4/04)

:// WCVE-FM running with more power

Commonwealth Public Broadcasting's WCVE/88.9 Richmond has increased its power to 17.5kW. They were 8.3kW..... (7/4/04)

:// Local TV's rising stars

Larry Bonko of The Virginian-Pilot examines who can be the next rising star in the Hampton Roads TV news biz. Christy "Carlo" Musumeci, Thomas Roberts, Kelly Wright, Lisa Joyner and list of others have done it but who "has" it now? (7/3/04)

:// Jimmy Smith passes

Condolences to family and friends of Jimmy Smith. Jimmy passed away Friday morning (7/2/04) of a heart attack. Arrangements for Jimmy's homecoming will be Friday July 9 at the Kensington Baptist Church on 10100 Connecticut Ave in Kensington MD. Viewing is from 10AM-noon with the service immediately following..... (7/3/04)

Radio Trends for Richmond and Virginia Beach/Norfolk? (7/2/04)

Condolences to "NBC12" WWBT Richmond morning Traffic Reporter Tracy Lynn. Her father, Everette Neil Hall, passed away on Wednesday..... (7/2/04)

:// McNeil to exit 8

Chesley McNeil, weekend meteorologist for Young Broadcasting's "8News" WRIC(ABC) is leaving the station to become weekday weatherman for Gannett's "NBC2" WGRZ Buffalo NY. His last day will be July 16. McNeil joined Channel in 1995 as a photojournalist; in 1997 he became weekend meteorologist. His replacement is Keri Abbott, former weekday morning meteorologist for WRIC, is returning to the station. In other 8 weather news, the station has added a fourth meteorologist. Brian Travers, a native of Williamsburg, was most recently with Sinclair Broadcasting's "CBS2" KGAN Cedar Rapids IA. He'll serve as WRIC's fill-in meteorologist..... (7/2/04)

:// ESPN Radio 950 announces new afternoon show

Shortly after 7:30AM today, Gee Communications' "ESPN Radio 950" WXGI Richmond announced the addition of "The Drive with Greg Burton" to their weekday afternoon drive time line up. Beginning July 19, WXGI will broadcast "The Drive with Greg Burton" from 4-7PM, Monday - Thursday. ESPN Radio 950 will continue to broadcast the NASCAR Bud Pole Qualifying and the locally produced The Speedway Squad on Fridays.

"ESPN Radio 950 believes Richmond sports fans will find The Drive with Greg Burton to be a great alternative for listeners of afternoon sports talk radio in Richmond," says ESPN Radio 950 General Sales Manager, Peter Cowley. Cowley added, "The Drive will be a locally-focused source and forum for Central Virginia sports and the passionate fans that follow them."

Greg Burton, the host of The Drive with Greg Burton, is a sports anchor and reporter for "CBS6" WTVR Richmond. Burton says, "I'm extremely excited about this opportunity. Six years ago we used a local, sports-first philosophy at CBS 6 and people started to switch. We believe the same will happen here at ESPN Radio 950." Also, more on timesdispatch.com (7/1/04)

:// 103Jamz' new website

CC Urban "103Jamz" WOWI Norfolk recently revamped their website at 103Jamz.com..... (7/1/04)

News Archives.....