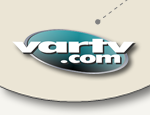 » If you have any news, updates, additions or corrections... e-mail them to editor@VARTV.com.




CC Urban "103Jamz" WOWI is running promos letting listeners know that the new home for the "Doug Banks Morning Show" is "103Jamz." The station fired the local "Supreme Team" morning show on Friday..... (2/29/04)

:// Will WJCD flip?

Clear Channel WJCD/Norfolk MD Larry "LeKool" Hollowell was "outplaced" Friday afternoon (2/27) and informed by corporate that Clear Channel intends to flip WJCD from Smooth Jazz to an undisclosed format on Monday, March 1. Before WJCD changed frequencies some time ago, the station, under the aegis of former PD Maxine Todd, routinely earned top-five shares and was frequently No. 1 25-54. Source: Radio and Records..... (2/29/04)

:// Entercom Norfolk prepares to battle

New promos heard on both Modern AC "94.9 The Point" WPTE and Rhythmic "Z104" WNVZ sound very, very similiar to Clear Channel "Kiss" liners. The Point and Z have just added this new liner: "This is your sound... The sound of now... Your sound..." Getting ready to battle the rumored format flip of CC Hip-Hop "92.1 The Beat" WBHH to CHR "KISS FM?" Listen, again, to "elements" received by VARTV about 30 minutes before all the jocks were fired from The Beat (LISTEN). By the way, if Clear Channel brings KISS to Hampton Roads, will it be on 92.1? Could it be on another property? 105.3? Keep reading VARTV... we'll keep it straight for you..... (2/28/04)

A brand new classified ad has come into VARTV. An industry vet out of the business a while has that itch to get back in! Click "Classified Ads" on the left navigation panel for the complete details. If your station/organization has any positions available (media orientated), get them on VARTV! You'd be surprised who reading..... (2/28/04)

:// Top jock exits Hot

Mix Coordinator DJ Mista Nice of On Top Urban "Hot102.1/107.9" WWHV/WWBR has exited the station. Nice is considered one of the premiere Mixers on-the-air in Hampton Roads. No word why Nice and the station parted ways. Rumor has it that he could be going to cross-town Urban "103Jamz" WOWI..... (2/28/04)

UPDATED: Clear Channel Hip-Hop "92.1 The Beat" WBHH is airing explicit language tonight during their 7PM mix. Phrases like c*ck sucker, f*ck, sh*t, were mentioned several times, in one track. Several folks have contacted us and happened to be "rolling tape" expecting a format flip. At 8:27PM, the music was abruptly taken off the air. The "dead" air lasted for 5 minutes before returning. From a reliable source, Clear Channel Executives immediately pulled the plug on the broadcast after discovering it. (It) was off until they were sure the problem was fixed..... (2/28/04)

:// Major CC Norfolk rumblings

VARTV hears major rumblings at CC Norfolk's Hip-Hop "92.1 The Beat" WBHH and the cluster in general. We hear that the entire staff was let go at 1PM. The station has been running jockless ever since. We even received CHR elements from someone within CC Norfolk - 92.1 KISS FM. Over at sister station Urban "103Jamz" WOWI, the morning show "The Supreme Team" and the station have parted ways! Is WOWI making room for The Doug Banks Morning Show currently heard on The Beat to be moved to "103Jamz?" We ALSO hear that CC Norfolk has a complete GOSPEL music library on their Prophet System (computer hard drive). We hear sister station Smooth Jazz/NAC "CD 107.7" WJCD could go Gospel and battle Barnstable's Contemporary Inspirational "Star 94.1" WXEZ and Communication System's Gospel "Rejoice 100.9" WFMI. All the jocks at that station were let go too... Stay tuned!!! (2/27/04)

:// Rumor mill

VARTV hears that Piedmont Communications' Country WJMA/98.9 Orange VA will begin simulcasting its country programming on WCUL/103.1 Culpeper VA beginning Monday March 1. Piedmont wants to keep the WJMA call letters and place them on their recently acquired 103.1 signal from Joyner Radio of North Carolina. This will happen when the 98.9 signal moves from Orange to Midlothian. And a change of programming in Louisa on 105.5/WLSA is about two weeks away. Piedmont recently acquired WLSA, from Joyner Radio, which also has a Country format, similiar to WCUL (to be WJMA). John Schick, president of Piedmont, said back in July 2003 "Certainly, there will continue to be a country station in this market run by us. The question is which one." Well, we predicted "Country 105" would be the looser which now appears to be right. No word yet on a format or call letters for 105.5 in Louisa or when 98.9 makes the move to the Richmond market..... (2/27/04)

:// Changes at WPER?

Christian WPER/89.9 Culpeper began stunting with "The Passion of the Christ Original Motion Picture Soundtrack" at 5AM this morning. The station is airing a promo with a message from GM/PD Frankie Morea, a Need Him Passion spot, a promo asking what's going on and then letting listeners know to tune-in on Monday, March 1 at 5:20PM for details. The last two weeks WPER has been running on-air promos talking about expanding their on-air personality lineup, and giving their "All" for their listener's families. No word yet on what WPER will do at 5:20, or what will happen with their "Bright AC" format. Source: AllAcess.com. VARTV hears that WPER they will be adding more upbeat music, plus Christian Rock (like CSN's The Effect 91.3/Fredericksburg) to their lineup..... (2/27/04)

:// Richmond strong for Cox Radio

Cox Radio net revenues for fourth quarter were off 1% year-to-year to $107 million. Station operating income dropped 3% to $43.4 million, with overall operating income off 5% to $36.1 million. Net income rose 20% to $20.7 million (17 cents/diluted share). Orlando, Tampa, Richmond and Greenville-Spartanburg were the strongest growth markets, while Atlanta as flat and Miami, Birmingham, Long Island and Connecticut were off. Cox Radio Richmond is Classic Rock "96.5 The Planet" WKLR, Hot AC "B103" WMXB/103.7, Alternative "Y101" WDYL/101.1 and Country "K95" WKHK/95.3. Source AllAccess.com..... (2/27/04)

:// A little history making

WTKR-DT (3/CBS) will be the first commercial television station in Hampton Roads to broadcast multi-channel programming on its digital signal. From March 18 through March 21, 2004, WTKR-DT will air all 32, first round games of the NCAA Basketball Tournament. WTKR-DT will show four games simultaneously in Standard Definition (SD). The games will air on channels 3-2, 3-3, 3-4 and 3-5. Normal "Your NewsChannel 3" programming will be seen on channel 3-2 during non-basketball times. All NCAA first round games will be available, free, over-the-air on WTKR-DT. A schedule of games, times and channels will be available on wtkr.com on March 17, 2004. WTKR-DT High-Definition programming will return on March 22, 2004..... (2/26/04)

:// New LPFMs take calls

Williamsburg's second LPFM (Low Power FM) at 100.9 has taken the calls WYOU-LP. The Popular Assembly of New Horizons 3000 and His Successors was awarded the CP (Construction Permit) for the 100 watt station in July 2003. The Four Mile Creek Baptist Church in Richmond has chosen the call letters WFMC-LP for its new LPFM at 102.9. Their CP was just awarded last month..... (2/26/04)

:// RDS is rolling in Hampton Roads

Saga Communications (aka Tidewater Communications) has started using RDS for its Active Rocker "FM99" WNOR and on "Classic Hits 106.9 The Fox" WAFX effective today. As mentioned here before, the RDS technology enhances radio broadcasts by scrolling the artist name and title playing on the air, station call letters, traffic information and other locally-focused messages for immediate display on a listener's radio. With the addition of "FM99" and "The Fox," one would think that this market has to be in the forefront utilizing RDS. The ever growing list of Hampton Roads stations using RDS: WHRV/89.5, WHRO/90.3, WBHH/92.1, WKCK/93.7, WPTE/94.9, WVKL/95.7, WROX/96.1, WNOR/98.7, WXGM/99.1, WXMM/100.5, WWDE/101.3, WOWI/102.9, WNVZ/104.5, WSVY/105.3, W291AE/106.1, WAFX/106.9 and WJCD/107.7. Maybe VARTV will start listing the stations that don't use RDS... it's a smaller list..... (2/25/04)

:// New local show on FM99

From FM99... Alright, you demanded it ... and now you got it! It's Homegrown, our brand new local music show, airing Tuesdays at 11p right here on 98.7. Beginning next Tuesday (3/2), Shelley will bring you an hour of music featuring local and regional bands ... plus live interviews and performances. To make the first show extra special we've invited the five local bands who received the most votes in our recent FM99 Rock Awards to hang with Shelley in the studio: Epoxy, Construkt, Revery, Red Metric, and the big winners, Agony Creeps. In a local band? Send your package to FM99 Homegrown, 870 Greenbrier Circle, Suite 399, Chesapeake VA 23320. Please send music on CD only, please. Questions? Just email Shelley at shelley@fm99.com..... (2/25/04)

:// The Coast to be back soon

Triple A "The Coast" WKOC/106.1 could return to the Hampton Roads airwaves in as early as three weeks. Bob Sinclair, of Sinclair Communications, said construction of the radio station's new signal equipment at Buckroe Beach hinged on the winter weather. He also is waiting for final approval from the FCC (Federal Communications Commission) on his application to move the signal from Exmore to Poquoson. But most of the on-air talent for "The Coast" has been secured, Sinclair said. Eric Worden will return as the station's morning host, with Johnny Crook on afternoons and Christy Michael on evenings. A midday announcer has not been signed. "I will very much enjoy being back on," Worden said. "People missed the variety, and if we really want to survive, we may even go beyond what it was." Hmmm. Source: David Nicholson/Daily Press..... (2/25/04)

:// Low-power TV station moves

The Union Mission's LPTV that was located on channel 21 (W21AQ) has moved to channel 51 (W51DO). The Group moved the station because of new NTSC (analog) channel 21 being allotted and granted to Virginia Beach. No word yet, if and when full-power channel 21/Virginia Beach will come on the air..... (2/25/04)

A brand new classified ad has come into VARTV. Saga Communications' "Classic Hits 106.9 The Fox" WAFX" is looking for a producer for the Jeff and Leila morning show. Click "Classified Ads" on the left navigation panel for the complete details. If your station/organization has any positions available (media orientated), get them on VARTV! You'd be surprised who reading..... (2/25/04)

A brand new classified ad has come into VARTV. The Free Lance-Star radio cluster in Fredericksburg is looking for a part-time News Reporter. Click "Classified Ads" on the left navigation panel for the complete details. If your station/organization has any positions available (media orientated), get them on VARTV! You'd be surprised who reading..... (2/23/04)

:// Free Lance-Star news

Not at the newspaper but their radio side... The cluster announced that morning jock Frank Wells at Alternative WYSK/99.3 has added APD (Assistant Program Director) duties. Across the hall at "Classic Rock 96.9" WWUZ, morning host Rich Creeger is named the station's new MD (Music Director)..... (2/23/04)

:// Power lost at WRIC

Late this morning, Young Broadcasting's WRIC (8/ABC) was off the air for over 30 minutes due to a power outage. WRIC did come on for about five minutes around 12:05pm for an update. John Reid anchored a brief news update from the parking lot at WRIC's studios. He was then joined by Chesley McNeil several minutes later for a weather update. McNeil, using a very low-tech 5-day forecast - drawn on a white board, talked about the weather for the rest of today and this week. Reid wrapped up the update stating that WRIC hopes to be back on air soon and would have a complete newscast tonight at 6PM. They went off the air again. Channel 8 eventually came back permanently at 12:21PM with their noon newscast..... (2/23/04)

:// Add another one

Add Barnstable's Rocker "100.5 MAX FM" WXMM to the growing list of Hampton Roads radio stations using RDS. The RDS technology enhances radio broadcasts by scrolling the artist name and title playing on the air, station call letters, traffic information and other locally-focused messages for immediate display on a listener's radio. The complete list using RDS in Hampton Roads is WHRV/89.5, WHRO/90.3, WBHH/92.1, WKCK/93.7, WPTE/94.9, WVKL/95.7, WROX/96.1, WXGM/99.1, WXMM/100.5, WWDE/101.3, WOWI/102.9, WNVZ/104.5, WSVY/105.3, W291AE/106.1 and WJCD/107.7..... (2/23/04)

:// Cox Fredericksburg to drop analog premiums

Cox Fredericksburg will drop all premium channels on their analog tier on Saturday May 3. HBO (channel 26), Cinemax (27), Showtime (28), The Movie Channel (29) and iNDEMAND (32) will only be available to digital cable customers after May 3. Cox Fairfax is doing something similiar. On March 3, Cox will no longer offer The Movie Channel (46), HBO (47), Cinemax (48) or Showtime (49) on the analog tier. No word on what they will do with those freed-up channels..... (2/23/04)

:// More on Jack Rowley

He's been at WTVR (6/CBS) for 50 of the station's 56 years of existence. Rowley, who currently serves as the station's morning floor director, wants to work another year at least. He'll be 76 on April 25. Betty Booker of the Richmond Times-Dispatch has the story. Another article about Rowley can be found at Style Weekly in Richmond.... (2/23/04)

Jeff Beck (formerly of XL102 WRXL's old Jeff & Jeff morning team) is heard on MainQuad's new "Oldies 107-3" WBBT//WARV this morning at 6AM. He was referring to himself as the "guest morning host"..... (2/23/04)

:// FCC recommends dropping third-adjacent channel limits for LPFMs

In a six-page report delivered to Congress Friday, the commission endorsed the findings of the first phase of Mitre Corp's Congressionally mandated study, which determined that the third-adjacent channel protection Congress granted to full-power radio stations to protect them from low-power FMs' (10/100 watt low-powered radio stations) interference isn't necessary. (For example, a third adjacent channel to 98.7 would be either at 98.1 or 99.3). The FCC suggested that Congress rewrite the regulation. "There appears to be no public-interest reason to retain the third-adjacent minimum distance separation requirement," the FCC said, pointing to the study's conclusion — which mirrored the FCC's own findings — that LPFMs pose "no significant risk of causing interference" to full-power stations operating on third-adjacent channels. The FCC said it could resolve any interference problems that might arise after a rule change on a case-by-case basis and suggested that Congress reconsider completing the second phase of the study, which requires listener tests and economic analysis. Mitre and the FCC both believe the findings of the study's first phase make the second phase unnecessary. Source: Radio & Records..... (2/23/04)

Fifth Estate Broadcasting's "Hanover's Own" WHAN/1430 Ashland VA has a brand new website at whan1430.com (2/22/04)

:// Ed Hughes not returning this month

Larry Bonko of The Virginian-Pilot reports that longtime Anchor/Report Ed Hughes (WTKR/3/CBS) won't be returning to the airwaves this month as he planned. Hughes recently spent two days in the emergency room and two weeks in the hospital where doctors have been treating him for inoperable colon cancer. Hughes told Bonko, "I'm in a major battle..." He went on to tell his estimated weight loss of 80 pounds since his latest round of treatment. Hughes is now home, taking nourishment by "tube" and recuperating..... (2/22/04)

:// MainQuad rumblings

VARTV hears some major shake-ups happening at the new "Oldies 107-3" WBBT//WARV and the MainQuad cluster. We "hear" that OM Jack Alix had a major "verbal exchange" with management over his management methods and that he's OUT of programming. But, he could be staying in some other off air capacity. Assuming the OM position and programming is the original WBBT PD Joey Butler on an "indefinite" basis.

Oldies 107-3 is also running on-air announcements that "a familiar voice" will be debuting tomorrow morning at 6AM - Alix's current spot. Speculation is it will be newly arrived Production Director Jeff Beck, (formerly of XL102 WRXL's old Jeff & Jeff morning team). Stay tuned..... (2/22/04)

:// ND gone

ND (News Director) Mark Neerman, formerly with Raycom Media WTVR (6/CBS), has resurfaced at Meredith Corp's "Fox 5" KVVU Las Vegas NV..... (2/21/04)

:// Help wanted

A brand new classified ad has come into VARTV. Oldies "Surf 92.3" WSRV Gloucester has an opening for a Weekend Jock. Click "Classified Ads" on the left navigation panel for the complete details. If your station/organization has any positions available (media orientated), get them on VARTV; it works! (2/21/04)

:// WDBJ/7 to multicast Tourney games

"March Madness," the college basketball championship tournament, can show in a few clicks of a remote control why multicasting is television's new digital frontier, a land of opportunity for WDBJ (7/CBS) and hundreds of other stations. In years past, the Roanoke station was forced to pick from among several games to show during the tournament's early rounds. Broadcasting Duke against some early victim meant games played at the same time involving Purdue or UCLA or Wake Forest wouldn't be seen in (the) market. Multicasting, a product of broadcasting's digital transition, changes that. The term describes dividing up a digital signal into multiple streams functioning as separate broadcasts. Analog signals can't be split. In the "old" days, Channel 7 and others could show just one program on one channel at a time. "Multicasting will enable us to be able to put the decision back in the viewer's hands," said WDBJ GM Bob Lee. Source: Roanoke Times..... (2/20/04)

:// Dylan upped

Clear Channel CHR "Q94" WRVQ has promoted afternoon jock Travis Dylan to the APD (Assistant Program Director) post..... (2/20/04)

:// Sinclair and Tidewater Communications settle differences

Sinclair Communications (96X WROX, The Coast WKOC, WTAR and WNIS) and Tidewater Communications Inc (FM99 WNOR, The Fox WAFX and WJOI) have officially ended their squabble over the move-in signal of 106.1. Sinclair will end up paying $28,450.34 (expenses) to TCI for their willingness to dismiss its pleadings seeking reconsideration. Sinclair also agreed NOT to put a "rock" format (including heritage, active, classic or alternative) on the new 106.1 move-in signal for a period of two years. Does the proposed new Coast fall into the "rock" category? The agreement also states that Sinclair will NOT move the current format heard on WROX/96.1 Cape Charles (96X - Alternative) to the new move-in signal for a period of two years.

Sinclair is moving their 106.1 signal (WKOC, previously WEXM), now licensed to Exmore VA, to Poquoson VA. Sinclair's argument for the move-in was that Poquoson would receive its first aural service. They will re-license WROX/96.1 to Exmore so that community won't lose their only aural service now heard on WKOC/106.1. Cape Charles will still have their aural service - WAZP/90.7. WROX's antenna will stay put. TCI's "angle" was Sinclair was just trying to add another radio station to the Norfolk/Virginia Beach market. TCI stated Poquoson was already a part of the Norfolk Urbanized area and didn't warrant another station to be licensed to this area.

Once the FCC approves the application for WKOC/106.1 to move to Poquoson, it won't take long for Sinclair to fire up the new Coast on 106.1. Sinclair has already submitted requests to the FCC to "expedite" the application approval process for both WROX/96.1 and WKOC/106.1. When WKOC moves into Hampton Roads, WROX will lose its translator at 106.1/Norfolk for WROX. That "repeater" is used for downtown Norfolk coverage where the 96.1 signal is severely hampered. Sinclair has filed an application with the FCC for a new translator at 96.5 at 250 watts. TCI fought with Sinclair over the 106.1 translator in the mid-90s. They will NOT do the same for the proposed one at 96.5 if it's approved by the FCC..... (2/20/04)

A brand new classified ad has come into VARTV. 20-year radio and TV vet seeking part or full-time radio or TV work. Click "Classified Ads" on the left navigation panel for the complete details. If your station/organization has any positions available (media orientated), get them on VARTV; it works! (2/20/04)

:// ESPN & Cox end spat, Charter reaches agreement too

ESPN, perhaps desperate for some positive PR in the wake of parent company Disney's possible impending buyout, reached a deal with Cox Communications yesterday that ends the acrimonious, very public renewal discussions that stalled last year. The pricing battle had Cox threatening to move ESPN to a premium tier unless the network dropped its price increase requests below 20 percent for the $2.60 per subscriber ESPN already charged. Though terms of the long-term deal were not released (Cox claims the agreement was 17 percent but ESPN didn't confirm), ESPN evidently complied. ESPN and ESPN2 will remain on Cox's extended basic tier cable service available to most subscribers. The dispute had turned so ugly that the companies set up competing web sites dissing one another and lobbing accusations, such as Cox's claim that ESPN's price increases are forcing higher cable rates for customers. ESPN responded that it is a main reason people get cable and that Cox should stop whining. The old deal expires in March. ESPN also reached a carriage agreement with Charter Communications. Both MSO's also announced long-term distribution agreements for ESPN's newer networks and services, the launch of ESPN Broadband, ESPN Deportes and ESPN HD. Source: Media Life.... (2/20/04)

:// Help wanted

A brand new classified ad has come into VARTV. Max Radio of the Carolinas has an opening for a Morning Show Host/Program Director for "Water Country 94.5" WWOC Hatteras NC. Click "Classified Ads" on the left navigation panel for the complete details. If your station/organization has any positions available (media orientated), get them on VARTV; it works! (2/18/04)

:// Reporter gets anchor slot

Belo Broadcasting's WVEC (13/ABC) has promoted reporter Vanessa Coria to weekend anchor. Coria replaces Carlton Houston on the 6 and 11PM newscasts. Houston, if you recall, has been given the nod to join Media General's "NewsChannel 12" WJTV as their new AND (Assistant News Director). His last day at Channel 13 was to be today. Coria came to Channel 13 in August 2003 from "ABC25" WEHT Evansville IN where she also worked as an anchor/reporter. She starts her new "gig" on Saturday, February 28..... (2/18/04)

:// FOX Sports Radio coming to WCMS/1050; Classic Country to be dumped

Hampton Roads Radio Group announced today that they have entered into an agreement with Premier Radio Networks to be the exclusive Hampton Roads broadcaster of FOX Sports Radio which includes the very popular Jim Rome Show. The agreement becomes effective no later than May 1, 2004. Andy Graham, the President and GM of the Hampton Roads Radio Group said, "We have had tremendous success with ESPN 1310 (WGH) and are big believers in the value that Sports Talk / Sports Play-by-Play provides to our listeners and advertisers. We were able to work together with the people at ESPN and at FOX Sports to allow one company to manage, market, promote and sell these outstanding brands under one roof. We are the first group in the country to put the power of ESPN Radio and FOX Sports Radio together." Graham went on to say that, "Adding FOX Sports Radio to the powerful ESPN 1310 will enable us to grow the overall Sports Talk / Sports Play-by-Play audience throughout the Hampton Roads region which in turn will help our advertisers grow their respective businesses." Classic Country on WCMS/1050 will continue via the Jones Radio Network up until the change over to FOX Sports Radio becomes effective. Their new website will be at wcms.com. By the way, the WCMS call letters? They aren't going anywhere..... (2/18/04)

:// WHUR snags Tony Richards for AM wake-up

It's a family reunion of sorts on Washington DC's WHUR. Former WVAZ afternoon personality Tony Richards has been tapped as the new morning man for WHUR. Although Richards is new to Washington airwaves, surprisingly, he is no stranger to the rest of the morning team. WHUR morning personality TC was first hired by Richards during his double duty as PD and morning man at "103Jamz" WOWI, where the two became known as morning duo "Smokin' and the Bandit." The two were subsequently hired to wake up KBXX and then KMJQ in Houston and WPHI in Philadelphia. WHUR morning comedian George Wilborne teamed up with Richards during that afternoon gig at Chicago's WVAZ. Source: UrbanInsite..... (2/17/04)

:// More power for Magic

The FCC has granted a power-hike request by Clear Channel Hot AC "Magic FM" WMGR/104.9 Roanoke. The station is currently licensed as a Class C3, doing 3.1kW at 925' but will be reclassified as a C2, with an ERP (effective radiated power) of 14.5kW at 925' and employ a new directional antenna. They were able to do this due to the recent reclassification of co-owned CHR "G105" WDCG/105.1 Raleigh NC from the old Class C to a C0..... (2/17/04)

:// Cingular agrees to buy AT&T Wireless

Cingular Wireless won the bidding war to acquire AT&T Wireless for nearly $41 billion in cash, a deal that would create the nation's largest cell phone company. The merger between the second and third largest US wireless companies was announced Tuesday as Britain's Vodafone withdrew from the contest after four days of rising bids. Combined, Cingular and AT&T Wireless will have 46 million subscribers, enough to leapfrog Verizon Wireless' market leading customer base of 37.5 million. Cingular, a joint venture between SBC Communications and BellSouth, will keep the Cingular name. Locally, we are not sure what will happen. Triton PCS uses the name "SunCom" to market AT&T Wireless services in Richmond and Hampton Roads. Trition PCS is a separate company from AT&T Wireless. One of two things will happen... Triton PCS will forge a new agreement with Cingular or go on its own and have a regional network in Virginia, North Carolina, South Carolina, northern Georgia, NE Tennessee and SE Kentucky. Cingular has systems in NoVA and in the Triad in North Carolina. Source: AP..... (2/17/04)

:// HDTV; the good and bad (ugly)

Two great articles this week about high-definition TV in TelevisionWeek's "Converging Media" section. The first is HDTV Stymied by Local Signal Issue, followed by HDTV: Up Close With Ultimate in Reality TV..... (2/17/04)

:// WRIC has a new reporter

AJ Lagoe has joined Young Broadcasting's WRIC (8/ABC) as a reporter. He comes from Raycom Media "Action News 3" WSTM (NBC) Syracuse NY where he was a general assignment reporter. According to Lagoe's previous bio, he joined WSTM in March 2001. His career in broadcasting started at Clear Channel "NewsRadio 570" WSYR Syracuse where he worked as a reporter. Lagoe graduated from Syracuse University with a degree in Broadcast Journalism. He was born in Fairhaven NY (40 miles NE of Syracuse) and lived in Central New York ever since. Welcome to the South, AJ..... (2/16/04)

:// No storm of the century

No over reaction tonight about the snow from the big three TV stations in Richmond. WTVR's (6/CBS) Chief Meteorologist Mike Goldberg was in studio for two short segments at 11PM, but no over play of the snow event. WRIC (8/ABC), though, continues to promote its new weather toys, they now have Baron Services products for NWS NEXRAD radar, as well as access to NWS Level II NEXRAD data for the VIPIR technology..... (2/15/04)

:// Thankfully the tickets were free, right?

For those of you who didn't know, American Idol 2 winner Ruben Studdard was in Hampton Roads last night at the NorVa. Studdard has been on numerous TV programs and doing radio-sponsored concerts for the past two months. As Jeff Maisey of The Virginian-Pilot points out, last night was such an event. All of the tickets were given away by On Top Urban "Hot 102.1/107.9" WWHV/WWBR. Tickets for the show weren't sold to the public. Maisey went on to say that Studdard certainly has star appeal. As an entertainer, though, he was nothing more than a much-hyped imitation of the classic R&B artists he so desperately mimics. Maisey ended his review of the "concert" with... "It's probably a good thing these tickets were freebies." Ouch..... (2/14/04)

Sinclair Communications Alternative "96X" WROX/96.1 Cape Charles has thrown a fresh coat of paint on their website at 96x.fm. On it, they're touting the station is turning 11 years old in 2004. Still in complete denial about the stint in the mid-90s as a Top 40 station..... (2/14/04)

:// WPER/89.9

Christian WPER/89.9 is finishing up their 3-week Valentine's Promotion, "Love Phrase of the Day," by drawing a winner for a 3-day stay in Virginia Beach complete with tickets to many of the attractions in the area. Listeners qualified for this drawing by calling in when they heard the "Love Phrase of the Day" taken from 1 Corinthians 13 in the Bible. The winning caller each day also won His/Her CDs. Stay tuned for more from WPER as some fine tuning is expected to take place in the next few weeks. Source: AllAccess.com..... (2/13/04)

:// 1490 The Outlaw

"Racing & Good Time Oldies, 1490 The Outlaw" WLRT Hampton is geared up for the 2004 racing season. It all starts this week in Daytona Beach with The Outlaw not only airing the Cup races but Busch & Truck Series and all the qualifying too. Starting this Monday and continuing every Monday, a new show Coca-Cola Racing Center USA debuts at 6PM. This show will cover local & regional racing news with driver interviews hosted by Chuck Hall.

The station is also streaming their audio on the Internet 24/7. Previously, WLRT was just carrying what the Race Talk Live network was carrying. To listen online and for more info go to 1490theoutlaw.com..... (2/13/04)

:// Pat Murphy on TV

Pat Murphy returns to WAVY's (10/NBC) Noon show with Don Roberts and Carolyn Castleberry. Murphy, who had been the Political Analyst for WAVY from 1988-1999, has come back to share his insights on the political process. Pat has a BS in Political Science and MS in Public Administration. Asked about his views on politics today: "I really miss having the Professional Wrestlers in politics. I always thought that was a perfect match up. Wouldn't it be great to tune in to C-Span and see Ted Kennedy in a headlock with Trent Lott and all the trash talk interviews? Certainly would make politics more believable and interesting. It just seemed like a perfect marriage - Politics and Wrestling. Now we're back to where these guys taking themselves serious again." Catch Pat every Wednesday at noon on Channel 10..... (2/12/04)

:// NSU station cybercasting

Norfolk State University's "Hot 91 - Your Favorite Station" WNSB is now streaming their audio over the Internet using BroadcastUrban.net. WNSB is one of Hampton Roads' most popular radio stations and was awarded "VA's Top College Radio Station Award" by Hitmakers Magazine. The station and the school have also updated their website at nsu.edu ..... (2/11/04)

:// What to do!?

I'm not sure if I need an umbrella or a snow shovel tomorrow. The weather forecasts from the three local Hampton Roads TV stations were all over the place as far as how much snow we'll be getting here in Virginia Beach. Jon Cash at WAVY (10/NBC) puts Virginia Beach in the 3-6 inch range and really didn't use the word "rain" that much but maybe at times receiving a "mix" bag of precipitation after the initial snowfall. Patrick Rockey over at WTKR (3/CBS) says "1-2 inches before turning to all rain and washing most, if not all of the snow away." Craig Moeller's forecast at WVEC (13/ABC) is the least optimistic, if you're a snow lover. Craig says a mix to all rain for the City of Virginia Beach tomorrow afternoon. We'll see if Dave Parker (WTKR), Don Slater (WAVY) and Jeff Lawson (WVEC) tweak their forecasts later this afternoon with new "model" information. Looking at the National Weather Service's forecast at 4PM, I should listen to Craig..... (2/11/04)

Comcast wants Disney for $54 Billion. Comcast valued the deal at $66 billion, including the assumption of $11.9 billion in debt. More at Reuters.com ..... (2/11/04)

:// Castleberry to exit WAVY

After 14 years at LIN TV's WAVY (10/NBC), Carolyn Castleberry is leaving the station March 12. She currently co-anchors the noon, 5 and 5:30PM newscasts. With her contract expiring soon, the station and Castleberry could not agree on new terms. Castleberry said, "... I was offered a diminished role at WAVY and declined to accept it." She wants to stay in this market but landing another on-air position here could take up to a year. It's rumored that all of WAVY's on-air talent with contracts have non-compete clauses. Carolyn's husband is John Castleberry, former WTKR Sports Director, now doing radio play-by-play for ODU Men's basketball and Norfolk Tides baseball. Both say they don't plan on leaving the area. Carolyn came to Hampton Roads in 1990 from KKTV (11/CBS) Colorado Springs. She's a native of Lakewood, a suburb of Denver..... (2/11/04)

A brand new classified ad has come into VARTV. Seasoned industry vet looking for part-time position. Click "Classified Ads" on the left navigation panel for the complete details. If your station/organization has any positions available (media orientated), get them on VARTV; it works! (2/11/04)

:// Emmett to join Fish in booth

The Richmond Braves announced the other day that John Emmett will join Robert Fish in the R-Braves radio booth for the club's 2004 home schedule. Emmett currently serves as the Richmond RiverDogs Director of Broadcasting and Media Relations. Prior to joining the RiverDogs in 2003, he spent five seasons calling Richmond Renegades games and three years broadcasting for the Richmond Speed. Emmett will join Fish in broadcasting the Richmond Braves' games from The Diamond.

"I'm extremely excited to have the opportunity to call games for the Braves and with Robert Fish," said Emmett. "The Braves are a top flight organization and Robert Fish is a good friend." Fish returns to the booth for the ninth consecutive season having called R-Braves games since 1996. Entering his 21st year of broadcasting, he will handle the full 144-game International League schedule this season. In addition to calling games for the Braves, Fish serves as the Director of Broadcast Services for the VCU Sports Network. "It's great that a guy like John Emmett is available," says Fish. "We've been friends for a long time and it will be a smooth transition. We'll have some fun this summer."

For the third consecutive season, "ESPN Radio 950" WXGI will serve as the Braves' flagship station; broadcasting each of the Richmond Braves' 144 games, the post-season should Richmond advance, and the Triple-A All-Star Game. The R-Braves can also be heard on the Internet through WXGI web site at wxgi.com. The Richmond Braves open the 2004 season on Thursday, April 8 with a 4PM game with Louisville at The Diamond..... (2/10/04)

:// 36 couples say "I Do"

Barnstable Broadcasting Country "97-3 The Eagle" WGH is holding their 12th Annual St Valentine's Day "Mass Wedding," Friday, February 13 at the Omni in Newport News. The past couple of weeks, Jimmy Ray Dunn and Jennifer Lewis, morning show personalities, interviewed couples on the air that wanted to get married for Valentine's. Thirty-six couples were selected and have agreed to say "I Do" on a live broadcast this Friday. Once Jimmy Ray and Jennifer read the names of all the couples, the ceremony will begin with the couples taking their vows simultaneously live on the air. It all starts at 6AM Friday morning..... (2/10/04)

:// WVEC stuff

For the second time in less than a week and just in time for the Virginia Democratic Primary, 13NEWS (WVEC/ABC) has obtained another interview with a major presidential candidate. Today (February 10), North Carolina Democrat and presidential candidate Senator John Edwards will be interviewed via satellite on 13NEWS at Noon. This comes on the heels of a satellite interview with Massachusetts Democrat and front-runner Senator John Kerry this past Friday. Speaking of candidates on 13, Lyndon LaRouche bought air time last night at 7PM for his political infomercial "The Crisis in the DNC." This made for an upset mother-in-law and 7-year old daughter expecting that "guessing" game show - "Wheel of Fortune"..... (2/10/04)

:// FCC slaps four CC Virginia stations with $12,000 in total fines

Four Clear Channel stations, WJJX/101.7 Lynchburg, WJJS/106.1 Vinton, WMJA/102.7 Appomattox and WROV/96.3 Martinsville, were each fined $3,000 for Public Inspection File violations. The Notice of Apparent Liability for a Forfeiture was handed down because when each station filed to renew its license, they checked "Yes" that the appropriate documentation was in each stations' public file. When Clear Channel realized this wasn't the case, they filed amendments to the renewal applications and checked "No." This immediately admitted a FCC violation. The base forfeiture for each violation is $10,000. It was reduced to $4,000 for each violation because of the willingness of each station to correct the errors. It was further reduced to $3,000 for each violation because of the voluntary disclosure to the FCC that each station wasn't in compliance..... (2/9/04)

:// Z101 throws in the towel

Travis Media "Z101" WZZI Roanoke is dumping the Alternative format for Oldies as "Oldies 101.5" with some programming simulcast on sister Oldies "Oldies 97.9" WZZU Lynchburg. The station just couldn't get out of the low 1s ratings-wise. WZZI will give Roanoke an Oldies outlet that it hasn't had for awhile. WZZU/97.9 is almost unreceivable in the Star City. More at the Roanoke Times..... (2/9/04)

:// Jack Alix was witness as Beatlemania began

Two nights after their first appearance on "The Ed Sullivan Show," The Beatles gave their first American concert - at the Washington Coliseum in Washington. Among the four area disc jockeys present to introduce the group to its adoring fans was Jack Alix, a young DJ working for WEEL-AM in Fairfax. "I had never been on a stage before in front of more than 20 people," recalls Alix, a veteran radio personality who now works for Richmond's WBBT/WARV (107.3/100.3), which recently changed formats to "Oldies 107-3." Read the rest by Douglas Durden of the Richmond Times-Dispatch..... (2/9/04)

:// WCVW news

The owners of PBS WCVW/57, Commonwealth Public Broadcasting Corp, have filed papers with the FCC to change the license of the station from 1,000kW of power to just 50kW. CPBC states that the RCA 30kW transmitter they were using is no longer operable due to age and deterioration and that replacement parts are no longer available. A new transmitter rated for just 1.5kW of visual output power has been installed and is currently being used under a STA (Special Temporary Authorization) from the FCC. CPBC wants to use this new transmitter as the station's permanent one. WCVW had been cable-only for several months before turning on this new transmitter. After all said and done, WCVW's new signal pattern shrinks about 15 miles in all directions...

On WCVW's digital side, the station requested and was granted yet another extension to build their digital TV station on channel 44. CPBC was asking until May 23, 2004. The FCC granted its usual 6-month extension until August 4, 2004..... (2/9/04)

:// CBS 6 is behind the scenes of the Soaps

CBS 6 (WTVR) anchor Cheryl Miller goes behind the scenes of Guiding Light and As the World Turns in a 3-part series starting on February 9th on CBS 6 Live at 5. "Everyone at both soaps, As the World Turns and Guiding Light was very helpful and extremely friendly" said Cheryl. "I was surprised to see that they work as hard as we do in news. They shoot an entire one hour episode every day!" GM Peter Maroney said, "We are pleased that Cheryl and CBS 6 will bring our viewers a rare and unique look at how daytime dramas are put on the air everyday. We also think it's very special that a Richmond native is leading CBS's daytime drama efforts into the future and we're proud to tell his extraordinary story on our air." Miller kicks off her special assignments on February 9th with an "exclusive conversation" with the new VP of Daytime Programming for CBS, Richard Mensing Jr. Mensing is from Richmond and is a graduate of Monacan High School.

In part 2 of the series airing February 10th again on Live at 5, Miller visits the set of As the World Turns one of America's longest daytime dramas. In part 3, the following day at 5PM, Miller will make her daytime drama acting debut on Guiding Light. Station cameras will follow her as she goes from make-up, to hair styling, to learning her lines..... (2/6/04)

:// 50 years - at one station

WTVR (6/CBS) is celebrating a 50th anniversary today, not its own (that was in 1998) but one of its employees. Jack Rowley, production floor manager, marks 50 years of working at Channel 6, having started work there on Feb. 6, 1954. His assignments have included director, production manager, cameraman and floor director. His background also includes work with station clients and advertising agencies. "There are very few people who have worked in television for 50 years, and far fewer who have been at the same station all those years. We have all benefited from his great attitude and loyalty over five decades," said GM Peter Maroney. Source: Douglas Durden Richmond Times-Dispatch..... (2/6/04)

WVEC (13/ABC) will be interviewing Massachusetts Senator and Democratic presidential candidate front-runner John Kerry live via satellite from Michigan today on 13News at Noon..... (2/6/04)

:// Point jock featured, promoted

UPDATED: Entercom Modern AC "94.9 The Point" WPTE MD and night slammer Jason Goodman is profiled this week in AllAccess.com's "10 Questions with..." Check it out at AllAccess.com. The Point's PD Steve McKay announces to staff that Goodman has been promoted to APD (Assistant Program Director). McKay went on to say, "Over the course of the 2 years he has been a part of our team, Jason has demonstrated a strong work ethic, a clear understanding of our game plan, a commitment to excellence, and a loyalty to our team. This promotion is in recognition of these traits, as well as the tremendous growth he has shown during this same time." Goodman continues to also serve as the station's MD (Music Director)..... (2/5/04)

Clear Channel Richmond throws new paint on CHR "Q94" WRVQ's website at wrvq94.com. CC Richmond recently made over wrva.com for NewsRadio 1140. That station also now sports a new logo..... (2/5/04)

A brand new classified ad has come into VARTV. Hampton Roads Radio Group (Barnstable Broadcasting) has an internship opportunity at Country "97-3 The Eagle" WGH-FM for the Jimmy Ray Show. Click "Classified Ads" on the left navigation panel for the complete details. If your station/organization has any positions available (media orientated), get them on VARTV; it works! (2/5/04)

A brand new classified ad has come into VARTV. The new "ESPN Radio 950" WXGI has several advertising sales position openings. Click "Classified Ads" on the left navigation panel for the complete details. If your station/organization has any positions available (media orientated), get them on VARTV; it works! (2/4/04)

:// The shake-up at CC Norfolk continues

The Operations Manager for Clear Channel Norfolk has been fired. Daisy Davis oversaw Hip-Hop "92.1 The Beat" WBHH, Urban "103Jamz" WOWI, Urban AC "Vibe 105.3" WSVY and Smooth Jazz/NAC "CD 107.7" WJCD. Davis is one of several in CC Norfolk management to exit the building within the past six months. A replacement has not been announced..... (2/3/04)

:// Listeners not forgotten as growth continues at WXGI-AM

On Monday morning, radio listeners with dials set on Richmond's WXGI/950 heard something new, yet at the same time very familiar. At 7AM, the station ignited its ESPN Radio Sports Network affiliation, starting the day with Al Coleman and his "Sportsphone with Big Al" program. The change to Sports Talk was a surprise to many loyal WXGI listeners. The station has become an icon in the world of country radio, having maintained its country and bluegrass format for over fifty years. At this point, you can still hear WXGI's brand of "All American" music on Saturday and Sunday. The official weekend schedule will be published soon.

The station has even bigger plans for their music loving followers. "We hope people understand that the WXGI heritage is as important to us (the WXGI ownership and staff) as it is to them," says Sharon Eichenlaub, the station's business manager. "We're actively searching for another station to once again devote to classic, All American music. With patience and prayer from our family of listeners, we'll soon have a new home for WXGI's special sound."

Initially, there was a plan to launch the new station prior to making the switch to Sports. David Gee (Gee Communications) and WXGI OM Howard Keller have initiated an all out blitz to locate a signal that could be used to serve the Richmond market. The mission has had many close calls, and several promising possibilities remain. According to Keller, "It's just a matter of time until we have incredible news for those listeners who may feel some disappointment. The move to ESPN, in the long run, will enable us to be the station we've always strived to be. We'll be in a better position to serve the community, musically, as well as in our community involvement efforts. It's a little uncomfortable now, but the best is yet to come." Hmmm. Stay tuned..... (2/3/04)

:// WLEE officially drops Imus

RadioRichmond has announced that they did indeed drop Don Imus' "Imus in the Morning" on their Hot Talker WLEE/990 for a locally-based morning show with Floyd Henderson. Station officials tell VARTV that Henderson is a Richmond radio institution and on WHAP/1340 alone; his show was not reaching the listeners it used to throughout the Richmond market. WLEE says, "Floyd's show is broader than many people think, its not just music from the 40s and 50s. He plays all genres of music, from big band to country to calypso to pop." The show also will include national and local news, traffic and weather, and interviews with community organizations and businesses. Henderson starts tomorrow and will be heard weekdays on WLEE from 6-10AM..... (2/3/04)

:// Did a Virginian-Pilot reporter commit suicide?

Dennis O'Brien, a military reporter with The Virginian-Pilot and a former Iraq war embed who died over the weekend, apparently committed suicide, according to sources in and outside the paper -- sparking speculation that his war experience might have contributed to his death. The Virginian-Pilot reported Sunday that O'Brien, 35, had died Saturday, without revealing a cause. Read the rest at Editor & Publisher..... (2/3/04)

:// Changes baffling viewers

Douglas Durden of the Richmond Times-Dispatch highlights and discusses the lowlights of network and local TV schedule shuffling in Richmond..... (2/2/04)

Don Imus wasn't heard this morning on RadioRichmond's Hot Talk WLEE/990. Instead it was Sporting News Radio. Hmmm..... (2/2/04)

:// What the CBS network didn't want you to see

There was more than just Janet's boob exposed due to a "wardrobe malfunction" (edited video from CBS News) at the Game. The second-half kickoff of the Super Bowl was delayed after a man dressed as a referee ran onto the field, stripped down to a G-string and shoes, then started dancing at the 30-yard line. New England linebacker Matt Chatham leveled the man, identified as Mark Francis Roberts, as he ran from security personnel. The 39-year-old Roberts, who had the name of a gambling Web site scribbled across his chest, was hogtied and carried off the field by police. CBS didn't air the intruder to the worldwide television audience, focusing its cameras elsewhere as he was being chased.

Houston Police spokeswoman Sandra Aponte said police arrested Roberts soon after Chatham got him. She said Roberts got into the game with a legitimate ticket, and his referee outfit was held together with Velcro, making it easy for him to rip it off in one movement. He was charged with criminal trespass and public intoxication, and was to be booked into either the city or county jail, she said. "He is telling police he's from Liverpool, England. He also claims he is an international streaker and that he has done this at other sporting facilities," Aponte said. Source: AP. Here's a profile of "The Streaker" at ESPN.com and yes The Streaker himself has his own website..... (2/2/04)

:// Staying Power

Seems like only yesterday... This past Friday (January 30th) marked Joe Flanagan's 19th anniversary with WVEC (13/ABC). Joe moved to Norfolk in 1980 to co-host PM Magazine on WTAR/3 (now WTKR). After spending five years at Channel 3, Joe joined Channel 13 in 1985, co-hosting "Tidewater Evening," a local news-magazine show, with fellow familiar face, Kathryn Barrett. He and Kathryn now rank as two of a small handful of long-lasting TV personalities in the Hampton Roads market..... (2/2/04)

:// A full circle

Last April, Big John Trimble was lured away from his afternoon radio show on Urban Variety WCLM/1450 by WXGI/950 with a five year contract as an independent operator. Trimble was told by WXGI ownership this past week that they were dropping his morning show due to the change of format to ESPN Radio. Tomorrow, Big John will return to WCLM to do his show – weekdays 5-9AM. The program will feature Classic Country, Bluegrass music and conversations with the audience. His show will also be heard worldwide on his webpage bigjohntrimble.com. In the near future, Trimble will also be heard on the "Big John Trimble Trucking Show" to air midnight to 6AM, Monday thru Friday. Trimble and his wife Jean will voicetrack that show.

John, who is celebrating 49 years in radio this year, has been nominated the past two years as the National Radio Personality of the Year at the Golden Voice Awards in Nashville and is nominated this year for the country DJ Hall of Fame..... (1/31/04)

:// The unofficial holiday of Super Bowl

That's today. Yours truly is recovering from some kind of stomach bug. Definitely well enough to enjoy the Super Bowl with friends and family. I won't be stuffing my face with junk, though. Anyways, CBS is carrying this year's Game in HDTV with DD (Dolby Digital) 5.1with the Network's pre-game show, "The Super Bowl Today," and the "America Online Super Bowl XXXVIII Halftime Show," also shown in HDTV. In Richmond, CBS affiliate WTVR (6/CBS) was just added to Comcast's HDTV tier this morning before 1AM on channel 172. Don't expect them to be there tomorrow. WTKR-DT is on Cox Cable 703. And as always, both stations are free OTA (over-the-air). By the way, WTVR does not have DD5.1 capabilities. WTVR's audio will be Dolby 2.0..... (1/31/04)

:// Shake-up at Z-104

From AllAccess.com... Changes at Entercom Rhythmic "Z104"WNVZ as morning host Special Ed, formerly known as JJ Kincaid at KDWB/101.3 Minneapolis and WKST/96.1 Pittsburgh steps down. Kincaid's last day as Special Ed is Friday, February 13. Also exiting at Z104 is middayer Zack Daniels. Daniels held down middays at WNVZ for more than three years..... (1/30/04)

:// Mel Wheeler has five of the Top 7 in The Star City

Arbitron released the Fall Book radio ratings for the Roanoke-Lynchburg VA market (#112) earlier today. The market gets rated every six months. Mel Wheeler AC "Q99" WSLQ takes the top spot this time around with a 12.0. Second is sister "94.9 Star Country" WSLC at a 9.7 with sister CHR "K92" WXLK third with a 7.6. The rest of the Top 10... 4th was CC Country "108 WYYD" with a 7.2, 5th was CC Rocker WROV with a 6.9, 6th was Mel Wheeler Urban AC "Vibe 100 FM" WVBE//WVBE-AM with a combined 5.7, 7th was Mel Wheeler Talk WFIR with a 4.9, 8th was CC CHR "Jammin' 106.1 & 101.7" WJJS/WJJX with a 4.4, 9th was Gospel WLLL with a 4.0 and 10th was CC AC "Sunny 93.5" WSNV with a 3.7..... (1/30/04)

:// ESPN Radio is coming BACK to the Capital

Gee Communications "All-American" WXGI/950 will pick-up the programming that Mainquad dumped 10 days ago on WARV/100.3 Petersburg. "On the tail of converting to HD Radio," says operations manager Howard Keller; "this is the real icing on the cake in our growth plan. We know a lot of listeners and supporters will be a bit uneasy in the beginning, but in the long run this move will enable us to maintain our All American tradition." "We've had three opportunities to bite into the ESPN apple," said station owner David Gee. "After looking at it again, and looking at the importance of sports to our signal, we felt we needed not to straddle the fence but to make a commitment to sports."

Beginning Monday, WXGI's sports filled day will kick off with the "Sportsphone with Big Al" program at its new 7-10:00AM time slot. ESPN's network signal will fill the air Monday thru Friday beginning at 10AM. The station's local sports programs, Tech Beat with Mike Harris, and CavTalk, in addition to Virginia Tech basketball and football, Bud Pole Qualifying and Richmond Braves baseball, will also blend into the broadcast schedule. On weekends, WXGI followers can still tune in to 950 "to hear their favorite music and specialty programs," including Don Price, The Virginia Sound, DJ Barnett, Carol and Judie's Sunday Morning Gospel and others. Ultimately, the station plans to launch a new and improved music station in the very near future.

Says Keller, "We want Richmond's sports fans to know that top notch sports programming has a new home in the market, on a station that remains committed to being a loyal member of the community. It's important for listeners to know we have not abandoned them. Instead, we look at it as building a bigger and better place to call home." Also, forced by winter weather to reschedule its planned January 26 HD Radio launch ceremony, the station is now planning a combined HD Radio/ESPN blast off event in the near future. Welcome ESPN Radio 950... (1/30/04)

:// 13News anchor to exit

Veteran WVEC (13/ABC) anchor and reporter Carlton Houston has announced his departure from the Belo station. He's heading to Jackson MS, where he's landed a position as the AND (Assistant News Director) at Media General's "NewsChannel 12" WJTV. Carlton joined WVEC in 1998, as the weekend morning anchor for "Pilot13News," before moving up to anchoring the weekend 6 and 11PM newscasts. Prior to coming to 13, Carlton did time at Hearst-Argyle's KMBC (9/ABC) in Kansas City, and University of Missouri's KOMU (8/NBC) in Columbia MO. His last day with WVEC will be February 18th..... (1/30/04)

:// Mel Wheeler has Top 3 in Blacksburg

Arbitron released the Fall Book radio ratings for the Blacksburg-Christiansburg-Radford-Pulaski VA market (#221) earlier today. The market gets rated every six months. Staying on top (12+ demo) was AC "Q99" WSLQ with a 17.5. Second was CHR "K92" WXLK with a 13.1 and third "94.9 Star Country" WSLC with a 10.2. And the rest... 4th was a tie between Cumulus (New River Valley Radio) sister Classic Rocker "The Bear" WBRW and "107 Country PSK" WPSK; both a 7.3, 6th was Cumulus Talk/Sports WFNR (AM & FM) with a combined 5.8, 7th was CC Rocker WROV with a 5.3, 8th was Cumulus Classic Country "Bubba 101.7" WWBU with a 4.9 and 9th was Blue Ridge's "Blue Ridge Country 98.1" WBRF with a 1.9..... (1/29/04)

:// Beach 104 shoots to the top

Arbitron released the Fall Book radio ratings for the Elizabeth City-Nags Head market (#245) yesterday. The market gets rated every six months. Max Media's Hot AC "Beach 104" WCXL propels to the top with an 8.1 (12+). We hear that Beach was on top of all the demos (that count) in this Book. What a difference six months has made. The station dropped almost all of its "canned" music, went live and local and is credited with outstanding Hurricane Isabel coverage. It has paid off. Second, was a tie between two East Carolina Radio Group stations; 50s-70s Oldies "102.5 The Shark" WERX and Country "Dixie 105.7" WRSF both garnering a 5.8. Fourth was the defunct Barnstable Classic Country outlet WCMS with a 5.4. The station had a 0.0 in the Spring of '03. Fifth was Saga Active Rocker "FM99" WNOR with a 4.7, 6th was Max Media "Water Country 94.5" WWOC with a 4.1. This Max station also dropped a lot of its "canned" programming for live and local jocks. Seventh was a tie between Saga "Classic Hits 106.9 The Fox" WAFX and CC Urban "103Jamz" WOWI both with a 3.5 and 9th was a tie between Communication Systems "Rejoice 100.9" WFMI and Convergent's new CHR "Power 92.3" WZPR both with a 2.9...

Other market notables... what has happened to East Carolina Radio's "The Rock Experience" WOBR//WKJX? The station has slid (12+) from an 8.0, 5.4 to now a combined 2.9 this Book. It gets harder... with Sinclair Country blowtorch "93-7 Kick FM" WKCK carrying the same morning show as the Rock, two strong out-of-market stations "FM99" and "106.9 The Fox" with a third out-of-market signal now programming a similiar format - Barnstable Rocker "100.5 MAX FM" WXMM. The news couldn't have been good over at Convergent's new "Classic Hits 104.9" WFMZ either. The station flipped from Contemporary Christian "Praise 105" in September; plummeting from being a Top 10 station in the market to the cellar (a 0.6 in market #245). In the FM Gospel battle, Virginia Beach-based Communication Systems' "Rejoice 100.9" WFMI has bested long-time leader Willis' "Love 100.1" WBXB. At a quick glance, it appears Love has lost more than half of its audience in one year to Rejoice..... (1/28/04)

:// Streaker strikes live shot

A memorable moment for WTVR's (6/CBS) Wayne Covil this morning during WTVR's expanded winter weather coverage... Covil was in the middle of a live shot when a streaker decided to make an appearance. Despite the frigid conditions, as well as ice and snow, the individual decided to bare it all and attempt to get himself on TV. Luckily, Covil's photographer had just turned his back from the direction in which the streaker had come...although the streaker broke Covil's concentration on what he was saying, Covil handled it like a pro. He said in his 16 years covering news, this was the first time someone had ever attempted this while he was reporting live..... (1/27/04)

:// She said "Yes!"

From 100.5 MAX FM's website... Watch for MAX-FM on CNN's "American Morning" Wednesday, January 28th at 11:30AM (Cox Cable 8). CNN will interview Marine Corps Lance Corporal Cody Ahrens, who called MAX-FM from IRAQ to propose to his girlfriend, Ashley!... The station has the audio clip of the Ahrens popping the question and Ashley's "Yes" on their website..... (1/27/04)

:// Another Y jock exits

COX Alternative "Y101" WDYL Richmond night slammer Chris Centore has exited the station. He's pursuing other opportunities. Y101 is actively looking to fill the spot. Centore's exit comes on the heels of Felicia Shaw (aka Charlie) bolting for Greenville NC to become Beasley Alternative "99X" WXNR new APD (Assistant Program Director)..... (1/27/04)

:// MainQuad news

WARV/100.3 is carrying not only the RiverDogs games, but the Thursday sports block of the Kelly's' racing show from 4-6PM and the VCU Coach's show from 6-7PM. All are now using the "100.3 WARV" identifier. We hear 'Dogs voice John Emmett slips up here and there and refers to "ESPN 100.3 FM" instead of "100.3 WARV." The VCU contract on WBBT/WARV and the RiverDogs' contract on WARV end at the close of this season and are "99.44%" certain not to be renewed. It's expected that VCU will land on AM 990 or AM 1480 next season, and the 'Dogs might wind up on one of those or on WXGI, we hear. When the racing show contract ends, MainQuad is trying to help find them a new place to land. VCU basketball is on WARV -- when there's no conflict with the RiverDogs. The 'Dogs are primary...

The Oldies 107-3's morning show is coming together: "Wakin' Up With The Oldies with Jack Alix" hit the air today. Tim Crum produces and does sports, Charles Fishburne (through the Times-Dispatch Broadcast News service) does hourly news, Dee Daniels (Metro Traffic) does traffic and segments with Jack -- but isn't as much of a sidekick as she was with "Billy & The Breakfast Bunch", and "CBS6" WTVR is supplying weather. Melissa Ruggieri's Times-Dispatch entertainment updates have been dropped...

Joey Butler returns to afternoons (3-7PM) with "Classic Cartunes" requests from 5-6PM with the rest of the local airstaff will come together over the next few weeks. New in syndication: Truckin' Tom Kent's Hall of Fame Coast to Coast (Fridays 7PM-midnight during basketball season) moves to Saturdays 7PM-midnight in March. Steve Goddard's "Goddard's Gold" is heard Sundays 7-10AM and 9PM-midnight. By the way, new call letters are coming to both WBBT and WARV. We got our hands on this scoped aircheck of WBBT/WARV...

A question I get asked a lot, when is 98.9/Orange VA moving to Midlothian? They're still on target for late 1Q, early 2Q. Format? TBA..... (1/26/04)

:// MAX FM

Barnstable Rocker "100.5 MAX FM" WXMM's website at maxfm.fm is slowly coming together. Also, here's some imaging heard on MAX..... (1/26/04)

:// Max Miller named Director of Operations of the Year

Max Miller has been named "Director of Operations of the Year - Large Market" for Metro Networks, a Westwood One Company. Max oversees the Dallas/Ft. Worth division of Metro Networks. He has been with Metro for 12 years, and has held positions with the company in Richmond and Indianapolis IN. Max, a native of Richmond VA, graduated from VCU's School of Mass Communications in 1992. He also worked as an on-air personality at Rocker "XL102" WRXL from 1988 to 1996..... (1/26/04)

:// Richmond winter weather TV coverage

Snow coverage has gone into all out mode as of 6PM. Prior to 6, WTVR (6/CBS), WRIC (8/ABC), and WWBT (12/NBC) provided weather updates. WRIC and WWBT are on air with their 6PM weekend newscasts. WRIC's main anchor team of Lisa Schaffner, Juan Conde, and meteorologist John Bernier is on air. Weekend anchor Mychael Dickerson with meteorologists Amy Cara and Tom Patton are on air for WWBT. WTVR broke into CBS's NCAA basketball coverage with a split screen at 6pm. Mike Goldberg did a full weather forecast then. WTVR now on air with its 6:30PM newscast... Weekend anchors Ric Young and Deborah Cox are with Meteorologists Mike Goldberg and Cindy Tremblay..... (1/25/04)

:// Oldies 107-3

Despite dropping ESPN Radio to simulcast sister station WBBT earlier this week, MainQuad's WARV/100.3 Petersburg is still broadcasting the Richmond RiverDawgs hockey games. The RiverDawgs broadcasters identify the station as "100.3 WARV." WARV does however return to simulcasting WBBT/107.3 once the games have ended. Also, since WBBT carries VCU Men's basketball, the games are also being simulcasted on WARV. Once all of these contracts run out, how much, if any, will WBBT//WARV carry sports programming..... (1/25/04)

:// More Wind

Convergent Broadcasting Soft AC "The Wind 97.1" WYND Hatteras NC wants to increase their power. Papers filed with the FCC state that they want to increase the power to 59kW. Right now the station is a Class C1doing 48kW. They can do this because Curtis Media Regional Mexican "La Ley" WYMY/96.9 Goldsboro NC is operating below the new minimum Class C antenna height requirements of 450 meters (1476') HAAT (Height Above Average Terrain). Right now, WYMY operates with an ERP (Effective Radiated Power) of 99kW (100 kW with beam tilting) at 300m (984'). That makes the station subject to reclassification as a Class C0 facility. What were not sure of is, "Does Curtis Media get a chance to find a taller tower to put their signal on to keep its Class C designation or has that chance already passed?" (1/24/04)

:// Joe who?

Several weeks ago, Barnstable's Classic Country WCMS/1050 got their website back up online. Traffic by Capt Clay and news by Jim Long with the rest satellite programming from Colorado, Jones Network. Interesting note: There is NO mention of Hall of Famer Joe Hoppel anywhere on the site, not even in the station's history..... (1/24/04)

:// Y's MD slot filled

Cox Alternative "Y101" WDYL hires South Central Alternative "94.3 Extreme Radio" WNFZ Knoxville MD/nighttimer Dustin Matthews to fill the longtime vacant MD/afternoon drive position vacated by Keith Dakin. Dakin bolted back to Alternative WFNX/101.7 Boston in October. Matthews, aka Smasher, will start at WDYL in early February. Y's PD Mike Murphy told AllAccess, "Dustin's a superstar and when he told me he followed NASCAR, I knew he was the right person for the job. Well, that and the fact that he can go for days on one meal of mac and cheese." (1/23/04)

Tidewater Communications (Saga Communications) has filed an informal objection to the change of the COL (Community of License) for Sinclair Communication's WROX/96.1 from Cape Charles VA to Exmore VA. Another informal objection was filed against the COL change of WKOC/106.1 from Exmore VA to Poquoson VA..... (1/23/04)

:// The Countdown Is On, Richmond Station Set to Launch HD Radio

From WXGI-AM/950... It all began October 10, 2002. That's when the winds of change began to blow Richmond's WXGI-AM in a digital direction. Now the station and its staff sit poised to make broadcasting history as Virginia's first radio station to broadcast in the new HD Radio technology. The official launch to full time digital takes place at 12pm on Monday January 26, 2004, at the station's German School Road location. "It's is an exciting time in the broadcast industry," says Howard Keller, the station's director of operations and marketing. He continues, "In this period of mega mergers and radio conglomerates, it's especially rewarding to lead the pack as radio begins industry wide conversion to digital." WXGI actually made its first digital broadcast in the fall of 2003. At that time, there were no HD Radio receivers available to the public. Since then, the station has had numerous days of digital clarity while making final preparations.

Among those present at the January 26 ceremonies will be officials from iBiquity Digital Corporation, the developers of HD Radio technology. Says Bob Struble, President/CEO of iBiquity Digital, "We are pleased to recognize the efforts of WXGI-AM in HD Radio broadcasting in the state of Virginia... David Gee and WXGI are to be commended." David Gee is the CEO of WXGI's parent company, Gee Communications.

HD Radio receivers are now available at electronics retailers from coast-to-coast. The first sale of an HD Radio took place in Cedar Rapids IA on January 7 of this year. In addition to providing clear, digital reception of locally originated programming, HD Radio receivers deliver information such as song titles, artist names, breaking news, traffic reports and more. This information comes in the form of text, which is displayed on the screen of the radio unit. The station's listeners, and the public at large including all media outlets, local and state dignitaries and members of the business community, are welcome to attend Monday's event..... (1/23/04)

:// Richmond Indie Radio

The folks over at WRIR-LP/97.3 Richmond have dropped the name RadioFreeRichmond. They are now known as Richmond Indie Radio with a brand new website at wrir.org and new logo. The station at 97.3 is not yet on the air but you can listen to them online by going to their website or on AM1610 (a micro station broadcasting at one-tenth of a watt). Their target on-air date is this July. They need to be transmitting by 1/1/05 as stated in their CP (Construction Permit). LPFM (Low Power FMs) CPs are good for 18 months..... (1/23/04)

A brand new classified ad has come into VARTV. Clear Channel Richmond has several on-air traffic reporter openings for the Richmond cluster. Click "Classified Ads" on the left navigation panel for the complete details. If your station/organization has any positions available (media orientated), get them on VARTV; it works! (1/23/04)

:// Could ESPN Radio still end up in Richmond?

One potential new home for ESPN programming is RadioRichmond's new AM station, WTOX - now scheduled to be up and running at 1480 on the dial in late May or early June. The antenna will be located near the Henrico landfill off Nuckols Road. "I know there are skeptics out there," RadioRichmond co-owner Chuck Milkis said, "but we'll prove them wrong." In addition, RadioRichmond plans to upgrade WLEE/990's power "from one of our existing sites." That was Plan B after attempts to put up towers in Goochland and Hanover were met with major resistance and abandoned. "We spent, how many years, trying to find other sites to do it, and the zoning is very difficult," Milkis said. "This [new plan] will be easier. We own the property. There's already towers, so if we have to add one or two, it should be much easier than starting from scratch in a rural area."

WLEE and other RadioRichmond stations have been homes for high school sports and such schools as VMI, William and Mary and - until this year - VCU and James Madison. The lack of a strong signal has been a problem. "A great part of our business has been local sports," Milkis said. "I would do as much as we can find the room for. It's hard, though, because there's more demand than there are outlets." Back to the new 1480, which Milkis thinks should have the cluster's strongest signal. What does management have in mind? "We're not sure," Milkis said. "We've heard rumors about ESPN. When it comes to format selection, you really wait until the last minute because there are all kinds of things always happening [in local radio]. We'll get it built, and then we'll see." Rumors had it before, the Talk format of WLEE would move to WTOX, matching the new call letters taken out for 1480. And a new Oldies (Super Hits of the 60s & 70s) outlet would debut on the legendary WLEE. Mainquad most likely put the brakes on that by launching "Oldies 107.3" Source: Jerry Lindquist, Richmond Times-Dispatch..... (1/23/04)

:// Top 3 stations in Richmond stay put

Arbitron released the final Fall Book for Richmond earlier today. As usual, Clear Channel Soft AC "Lite 98" WTVR was on top; up 0.9 from the summer Book. Second was Cox Country "K95" WKHK; up 2.9. Third, CC "NewsRadio" 1140" WRVA; down 0.5, 4th was CC Urban "106-5 The Beat" WBTJ; even with summer, 5th was Radio One Urban "Power 92-1" WCDX; one full point behind The Beat.

The rest of the Top 10... 6th Radio One Urban AC "104.7 Kiss FM" WKJS; down 0.1, 7th Radio One Urban Oldies "Majic 105.7" WJMO; up 0.3, 8th Cox Classic Hits "96-5 The Planet"; falls 1.6, 9th Cox Hot AC "B103" WMXB; up 0.7 and 10th was CC CHR "Q94" WRVQ; up 0.3..... (1/22/04)

:// FM99 is the #1 most listened to station in Hampton Roads

Arbitron released the final Fall Book for Hampton Roads earlier today. Saga Communications has the #1 station (12+) with Active Rocker "FM99" WNOR jumping from a 5.8 in the Summer to a 6.5. Second was Entercom's AC "2WD" WWDE and sliding to third was Clear Channel's once powerhouse Urban "103Jamz" WOWI. Fourth was Entercom's Urban AC "95-7 R&B" WVKL and fifth was Saga's "Classic Hits 106.9 The Fox" WAFX. By the way, the former WCMS ended up 8th (12+).

Other notables, the Fall Book wasn't kind to Entercom's Rhythmic "Z104" WNVZ; slipping to a 4.1. The former "Coast" at 93.7 ended up with a 2.1 before flipping to Country as "93-7 Kick FM" WKCK. On Top's Urban "Hot 102.1/107.9" WWHV/WWBR got beaten by CC's Hip-Hop "92.1 The Beat" WBHH again. The Beat's lead over Hot is now 0.3; both stations saw their shares slightly drop from Summer. Congrats to Ronn Cowan. His Hot Talk & Sports "1450 The Buzz" WBVA gets a 0.6 to show up in a final Book for the very first time. And congrats to Max Media's Hot AC "Beach 104" WCXL/104.1. They get a 0.4 to show up in a final Book for the very first time. What's ironic about "Beach" is that when owned by Bill Ray, the station was trying hard to target Hampton Roads and came up empty (ratings-wise). Then Max Media buys WCXL, drops the "canned" programming for live and local on-air jocks and shifts its focus just on NE NC and ends up in the Hampton Roads Book..... (1/22/04)

:// Radio One Richmond gets GM

Radio One Richmond has announced Sherrie Sawyer is its new GM (General Manager) for the cluster. She comes to Richmond from a similar position held at Clear Channel Raleigh. Sawyer will oversee Urban "Power 92-1" WCDX, Urban Oldies "Majic 105.7" WJMO, Urban AC "Kiss 104.7" WKJS, Gospel "Praise 99.3" WPZZ and Gospel WROU/1240..... (1/22/04)

:// New CP granted for Richmond LPFM

The FCC has granted The Four Mile Creek Baptist Church a CP (Construction Permit) to build a LPFM (Low Power FM) at 102.9/Richmond. The Church, located at 2950 New Market Rd, will have 18 months from January 15, 2004 to build and license this new station. The antenna will be located at the Church; near the intersection of New Market Rd and I-295 (Exit 22)..... (1/21/04)

:// Superbowl XXXVIII on CBS

CBS has announced some of the electronic bells and whistles it is using for its upcoming coverage of Superbowl XXXVIII at Reliant Stadium in Houston TX. CBS SportsLine has all the news. The Superbowl airs on Sunday February 1 at 6PM, featuring the Carolina Panthers vs the New England Patriots..... (1/21/04)

:// Two Richmond stations get blown up

...and both are Mainquad stations. In the expected move, 80s "Star 107" WBBT dropped its format and stunted with "Elvis 107" All Elvis, All Day at 7:07 Tuesday morning. This morning at 7:07 the new format will debut - Oldies 107-3 - Oldies of the 60s and 70s. GM Michael Guld calls it "foreground" oldies. "It's the kind of music you want to sing along to," said VP Bill McCutchen. In the not so expected move, they will dump ALL of the programming heard on "ESPN Richmond" WARV/100.3 Petersburg for a simulcast of WBBT. Mainquad decided to simulcast the format on two of its stations to increase the coverage of "Oldies 107-3," Guld said. "ESPN Richmond" lasted for just nine months. WBBT will continue to carry the VCU Rams basketball schedule. Talent-wise, morning jock Billy Hoffman and midday hostess Kelly Pecan are out. Starting Monday, Alix will take over mornings and Joey Butler will continue as the afternoon jock. Other slots to be filled by DJs who "understand the era," Alix said, are coming..... (1/21/04)

:// Adelphia to carry Mark Cuban HD nets

HDNet has added another cable operator to its roster of cable partners with the news that Adelphia will carry HDNet and HDNet Movies. Adelphia is currently rolling out HDTV in several markets and will be adding the two Mark Cuban HD channels in the near future, according to HDNet. HD service is available to more than half of Adelphia's customers. HDNet has been picking up carriage on more cable operators and announced late last year that Time Warner Cable would carry its networks. HDNet is slated to announce another cable carriage deal later this week with Mediacom. Source: TelevisionWeek..... (1/20/04)

:// Radio Vida to move up the dial

To update the previous story on Spanish Variety "Radio Vida" WRJR/670 Claremont posted on January 16, 2004. VARTV hears that the formats of WRJR/670 and Christian Talk WPMH/1010 Portsmouth (LMA with ABC Radio) are swapping dial positions come February 1, 2004. The Christian talker will be on a much stronger signal once the upgrades to their nighttime signal are complete..... (1/20/04)

:// Richmond LPTV wants power boost

KM Broadcasting's LPTV WXOB-LP/17 Richmond has filed papers with the FCC to increase its power to 131kW non-directional. Right now, the station is doing 22.8kW and is highly directional. All of its power is being thrown in the NE quadrant of its signal pattern; nothing elsewhere, covering areas like Glen Allen, Chamberlayne Farms, etc. At the requested 131kW, WXOB would cover the immediate metro area quite well. Channel 17 is broadcasting TBN (Trinity Broadcasting Network)..... (1/20/04)

:// Website reactivated

Sinclair Communications has reactivated "The Coast" website at thecoast.com. None of the links work as of this writing but it's one more step towards the station coming back to Hampton Roads. Sinclair is looking for a late February, early March launch of the new Coast on WKOC/106.1 Poquoson. The owners of Rocker "FM99" WNOR, "Classic Hits 106.9 The Fox" WAFX and Standards WJOI-AM/1230, Tidewater Communications Inc (Saga Communications), is still trying to block Sinclair from moving the 106.1 signal from the Eastern Shore to Poquoson..... (1/20/04)

:// "Elvis 107" to become "Richmond's Only Oldies Station"

Mainquad 80s "Star 107" WBBT is now "Elvis 107." Star just signed off with a good bye from Joey Butler and Jack Alix. Both thanked listeners for coming to concerts over the past several years, playing Star's contests, and for listening to Star 107. They also said both of them will be around for the new radio station that is being built... then Jack Alix welcomed everyone to "Elvis 107". The new format - Oldies - will debut tomorrow morning at 7:07 including legendary air talent. Alix will be handling the new morning drive..... (1/20/04)

:// Shaw exits "Y"

Beasley Alternative "99X" WXNR Greenville-New Bern VP/Programming Jeff Sanders announced he has hired Felicia Shaw (aka Charlie) from Cox Radio Alternative "Y101" WDYL Richmond. Shaw will serve as 99X's new APD (Assistant Program Director)..... (1/20/04)

:// The Star has fallen; welcome "Motown, Soul and Rock & Roll"

Promos heard today on Mainquad 80s "Star 107" WBBT are stating that they will be saying their goodbyes tomorrow morning at 7:07 and to make a major announcement. We hear that WBBT will start stunting tomorrow morning with a new Oldies format to debut the following day. To coin the phase, "This isn't your father's Oldies station," MainQuad will fill the gap left on the Richmond radio dial when Clear Channel flipped "Oldies 106.5" WRCL to Rhythmic (eventually Urban) "106.5 The Beat" WBTJ back in the Summer of 2001. This new "flavor" of Oldies concentrates on the 60s and 70s and includes a good dose of Urban Oldies (Motown and Soul). "Motown, Soul and Rock & Roll..." New York has one (WCBS), Hampton Roads has one "Oldies 92-9" WFOG and we think Richmond will have one. This is what we hear. Will it happen? Stay tuned... to 107.3..... (1/19/04)

:// Howard University's WHUR to convert to digital

Howard University-owned and operated Urban AC WHUR/96.3 Washington DC will convert to digital broadcasting this Wednesday (1/21) at 11AM. WHUR will become the first commercial station in the DC market to broadcast using a digital radio signal with HD Radio technology. By the way, WETA-FM/90.9 was the very first station in that market to go HD. WHUR GM Jim Watkins noted, "The digital conversion is a very exciting move for us. With HD Radio, we will not only be able to offer our listeners superior CD-quality sound, the new technology will also give us the capability of transmitting important information, such as breaking news, Amber Alerts, and customized weather and traffic. Most importantly, it will be an invaluable training resource for the University's students." Source: Radio Ink..... (1/19/04)

:// Graham leaving for DC

Richmond's biggest loudmouth is outta here. Michael Graham, host of "The Michael Graham Experience" each weekday afternoon on WRVA (1140 AM), announced yesterday that he has accepted a job with WMAL in Washington. His last show here will be Jan. 30. Graham came to Richmond last January to replace outgoing host Allen Price. Since then, Graham has been known for his scathing commentary about Richmond officials and their exploits. Among his favorite targets have been City Councilwoman Gwen Hedgepeth, City Manager Calvin D. Jamison and Police Chief Andre Parker. "I don't think I have done anything" to change Richmond, Graham said. "I think there was a wave, and I climbed up on the board and rode it." Graham will host "The Michael Graham Experience" in Washington from 10 a.m. to noon weekdays. His show will bump "Dr. Laura." "I have no comment whatsoever of any kind about that," he said. Working in Washington is his "dream job" because of the intersection of local and national politics with the day-to-day issues of the public. When he came to Richmond from his radio show in Charleston, S.C., "people said it was going to be tough because it's a 'backward-looking community,'" Graham said. "One thing I got out of this experience is that the old image of Richmond is just not true. There's this new Richmond waiting to happen." His biggest regret is that he won't be here to see a possible mayoral election this fall, something he avidly supports. "I will be watching the progress, and if things don't get better, I won't hesitate to come back down here and kick some butt." Source: Richmond Times-Dispatch..... (1/18/04)

:// Christian Radio strong in Winchester and the rest of Virginia

Interesting article today in the Winchester Star about the strong presence of Christian Radio there..... (1/18/04)

:// Falling Star?

UPDATED: VARTV hears that Billy Hoffman at Mainquad 80 Hits "Star 107" WBBT is now off mornings. Hoffman headed the "Billy and the Breakfast Bunch" morning show from 6-10AM weekdays. He survived two format changes, from Jammin' Oldies to Dance CHR to 80's Hits. A rumor, from a good source, says another format will debut next week on 107.3. On WTVR's (6/CBS) Saturday morning news this morning, they ran a promo for the Grammy's and a contest they are having. The co-sponsor for this contest is WBBT. However, both the logo and branding for WBBT was not "Star 107"...instead it just had the numbers "107.3" and the voice over said "107.3 FM." (1/17/04)

A brand new classified ad has come into VARTV. Clear Channel Harrisonburg's CHR "93.7 Kiss FM" WAZR is looking for Afternoon Talent. Click "Classified Ads" on the left navigation panel for complete details. If your station/organization has any positions available (media orientated), get them on VARTV, it works..... (1/16/04)

:// Lynchburg allotted new FM frequency

Greater Lynchburg Stereo Broadcasters made a proposal to the FCC to allot channel 294A (106.7) to Amherst VA and channel 229A (93.7) to Lynchburg VA. The FCC allotted 93.7 to Lynchburg but denied the allotment of 106.7 to Amherst. The 106.7 allotment would have been short-spaced to Contemporary Christian "K-Love" WKVE/106.7 Semora NC. A filing window for the 93.7 frequency, from interested parties, won't be opened right now but will be in the near future...... (1/16/04)

:// More power wanted in Roanoke

Mel Wheeler's two AM properties there have file applications with the FCC to modify the licenses of Talk WFIR/960 Roanoke VA and Urban AC "The Vibe" WVBE/610 Roanoke VA (simulcasts WVBE-FM/100.1). Mel Wheeler wants to move WFIR/960's antenna (2 miles SW of Downtown) and co-locate it with WVBE/610 (near Salem, about 9 miles NW of WFIR's current antenna location). They then want to double WFIR's non-directional daytime power to 10kW and slightly decrease its directional nighttime power to 4.65kW (currently directional at 5kW). With WVBE/610, they want to keep the station's directional daytime power at 5kW but increase its directional nighttime output from 1kW to 2.5kW...... (1/16/04)

:// żAdios Radio Vida?

The very busy folks at Chesapeake-Portsmouth Broadcasting Corp are dropping Spanish Variety "Radio Vida" heard on WRJR/670 Claremont come February 1, 2004. Announcements heard on ABC Radio (LMA-ing to CPBC) Christian Talk WPMH/1010 are stating that the format on 1010 will be shifting to 670 because of it's better nighttime coverage. WRJR's nighttime coverage right now is anemic; but that's soon changing. WPMH, once owned by CPBC, is doing 5kW day and 449 watts nights. WRJR is doing a strong 20kW during the day that low on the dial. WPMH/1010 will have to go dark in a few years because the previous owners were licensed a new station in the AM Expanded band - AM 1650 (Radio Disney/WHKT). FCC rules state that the original licensed station will have to go dark after 5 years after the licensing of the Expanded band station. When ABC purchased WPMH/1010 and WHKT/1650, they immediately put Radio Disney on 1650 and LMA-ed 1010 back to CPBC. The question is... "What happens to Radio Vida?" WRJR was the first all-Spanish station for Hampton Roads when they first signed-on on April 1, 2002 (previously doing Christian as "Praise 670"). Last year at this time CPBC made an announcement that sister station WTJZ/1270 would become the first 24/7 all-Spanish station in Hampton Roads as "Radio Tropical." But that never materialized. Instead, on May 1, 2003, the Sixth Mount Zion Baptist Temple in Hampton entered into a three-year time-lease agreement with WTJZ. Could that agreement between the Church and CPBC eventually be mutually dissolved and the Spanish format moved to 1270? Or does Hampton Roads lose its only all-Spanish station? Stay tuned..... (1/16/04)

:// Another station wants to increase power...

...and it's from the same owners - Chesapeake-Portsmouth Broadcasting Corporation. Just yesterday, VARTV reported that CPBC wants to increase power on "The Jesus Zone" WTJZ/1270 Newport News from 1.5kW to 15kW daytime and double their nighttime output to 1.8kW. Now they want to do the same for WLES/580 Lawrenceville VA - sandwiched between South Hill and Emporia. Right now the station is 500 watts daytime and 51 watts directional at night. They're requesting an increase to 1kW day with two additional towers (for a three-tower array). No changes will be made to the night operation. If granted, the new 0.5mV/m contour line will cover Petersburg, Chester and Colonial Heights and come very close to metro Richmond. WLES currently does Oldies..... (1/15/04)

Two brand new classified ads have come into VARTV. East Carolina Radio has several on-air talent openings for their NE NC radio cluster. Free Lance-Star Alternative WYSK/99.3 has a full-time On-Air Personality slot open. Click "Classified Ads" on the left navigation panel for complete details. If your station/organization has any positions available (media orientated), get them on VARTV..... (1/14/04)

:// Richmond to get new translator

The FCC has awarded a CP (Construction Permit) to Radio Assist Ministry for a translator at 94.9 in Richmond. Radio Assist Ministry is one of several companies owned by religious broadcaster CSN International who own hundreds and hundreds of full-power and translator stations around the country. W235AI's antenna will be located just east of the University of Richmond with an ERP (Effective Radiated Power) of 10 watts. When the FCC accepted applications for translator frequencies this spring, they received approximately 13,000 requests. Many of them from Radio Assist Ministry and Edgewater Broadcasting (CSN International)..... (1/14/04)

Jackson Taylor, most known for up-to-the-minute traffic reports at Metro Traffic, is doing weekends at Sinclair Country "93-7 Kick FM" WKCK. Jackson is certainly not new to the DJ scene, as she also worked at WCMS part time as an on-air jock in the early 90's; teamed with Eric Stevens. Jackson is also a 22 year veteran of radio having worked in NY, ME, VT, Memphis and Nashville (on radio and on music row)..... (1/14/04)

:// Meteorologist exits

Meteorologist Keri Abbott exits "News 8" WRIC (ABC). Her last day at the Young Broadcasting station was December 31. She said she was tired of getting up at 3AM after eight years. Abbott is now a "contract" meteorologist Dominion Power and "learning the power business." (1/14/04)

:// 1270 wants to increase power

Chesapeake-Portsmouth Broadcasting's Gospel "The Jesus Zone" WTJZ/1270 Newport News VA has submitted an application to the FCC to increase its power from a meager 1.5kW daytime to 15kW. They also want to double their nighttime power to 1.8kW from 900 watts. Directional only at night now, the new plans call for the station to build a fourth tower at their antenna farm and become directional during the day as well. WTJZ has pretty good coverage in the immediate Hampton Roads area. These new proposed moves will only make it stronger. The station has increased the amount of local and regional sports to its programming in addition to its mainstay Gospel..... (1/14/04)

:// FCC Tech stuff

The FCC has granted LIN TV a modification to one of its translators. WNLO-CA Norfolk VA will move its antenna to the same tower as several other WAVY properties (WAVY-TV/10, WITD-CA/23 Chesapeake, WAVY-DT/31, WBTD-LP/52 Suffolk) and increase power. The station will be highly directional from the Driver section of Suffolk. With an ERP (Effective Radiated Power) of 139kW, WNLO covers the Southside of Hampton Roads. LIN's other LPTVs (low-power TV stations) are WKTD-CA 17 Portsmouth, WITD-CA 23 Chesapeake, WCTX-CA 35 Virginia Beach, WPMC-CA 36 Mappsville and WTTD-LP 53 Hampton..... (1/14/04)

:// FLS and The B; 1, 2 in F-burg

The Fredericksburg Winter Arbitrons were released earlier this afternoon with Free Lance-Star's WFLS/93.3 on top with a 16.0 12+ rating up 1.1. Second was Mid Atlantic Network's Hot AC "B101.5" WBQB with a 10.0 (-0.1), 3rd a tie between Bonneville News WTOP-AM/FM (-0.7) and Free Lance-Star's Alternative WYSK/99.3 (+1.2) both with a 4.4 and 5th was Infinity Talk WJFK/106.7. Other local notables... 6th was Telemedia's Country "Thunder 104.5" WGRX at a 3.4, 7th, in a tie with three other stations, was Free Lance-Star's "Classic Rock 96.9" WWUZ at a 2.5, 11th was Mid Atlantic Network's "NewsTalk 1230" WFVA with a 2.2, 14th was Telemedia's "Oldies 95.9" WGRQ with a 1.9 and 26th, in a tie with two other stations, was MainQuad Country WJMA at a 0.9..... (1/13/04)

:// John Parker featured

Virginia radio legend John Parker retired after 23 years at Fredericksburg's WFVA/AM1230 with a career spanning almost 56 years. Today he's featured in the Free Lance-Star..... (1/13/04)

:// Former Coast jock lands new gig

DJ Paul Shugrue, formerly of Sinclair Communications defunct AAA "93-7 The Coast" WKOC, has landed a new gig up the road on I-64. Shugrue can now be heard on Stu-Comm Modern Rock/NPR WNRN/91.9 Charlottesville. He's their Operations Manager and mid-morning jock on a program called "Late for Work." Will Shugrue come back to Hampton Roads when the new Triple A format launches on WKOC/106.1 around March? GM Lisa Sinclair previously said that Coast personalities Paul Shugrue and Eric Worden had been given "generous severance packages" and will be strongly considered for positions at the new station..... (1/13/04)

A brand new classified ad has come into VARTV. The Free Lance-Star (radio properties - WWUZ, WFLS, WYSK) is looking for a Radio News Reporter/Anchor. No one has left - they are expanding. Click "Classified Ads" on the left navigation panel for complete details. If your station/organization has any positions available (media orientated), get them on VARTV..... (1/12/04)

:// The Triple A format will come back to Hampton Roads

Sinclair Communications will bring back the AAA format in late-February/early-March on their move-in signal WKOC/106.1 Poquoson. Sister Alternative "96X" WROX/96.1 Cape Charles (will be Exmore) PD Michele Diamond will program both stations. The new WKOC is looking for AAA record service. At 96X, Programming Assistant Keke adds overnights, replacing Justin Kredible who left for Nextel to do promotions for their NASCAR races..... (1/12/04)

A brand new classified ad has come into VARTV. Mid Atlantic Network is looking for a Production Director/Swing Announcer for Hot AC "B101.5" WBQB and NewsTalk 1230 WFVA. Click "Classified Ads" on the left navigation panel for complete details. If your station/organization has any positions available (media orientated), get them on VARTV..... (1/12/04)

:// Wreck knocks out power in Southwest Roanoke

A Saturday evening wreck knocked out power to the Towers Shopping Center area including "Fox 21/27" WJPR/WFXR. The station was broadcasting the NFL playoff game between the Carolina Panthers and St. Louis Rams. When the power went out, the Panthers were up by 11 points with about three minutes left in regulation. Viewers missed the Rams' comeback and two overtime periods, during which the Panthers eventually won 29-23. Source: Roanoke Times..... (1/12/04)

:// Classic Alternative radio's next big format?

Seattle has two of them (Entercom's KKND & Infinity's KRQI) and Susquehanna's "World Famous" 99X WNNX Atlanta just recently converted. Jefferson-Pilot's KBZT/94.9 San Diego made the move over a year ago. Since "FM94/9" began emphasizing vintage or "gold" alternative music in November 2002, it went from the city's 18th most popular station among 18-34-year-olds to its current position at #5. Read about it in the NY Times..... (1/12/04)

:// NBC saying quiet goodbye to Frasier

NBC, after some half-hearted negotiations to drive down the price of another season of Frasier, is expected to announce today that the hit comedy will end its 11-season run in May, reports the NY Times..... (1/12/04)

:// New TV campaign for FM99 & The Fox

Saga Communications "Classic Hits 106.9 The Fox" WAFX and Rocker "FM99" WNOR/98.7 are about to embark on one of the largest TV campaigns in it's history beginning today. Spots have been placed on every TV station in the marketplace for an extended period. The commercials for each station, which feature brand new creative will focus on the rock heritage and uniqueness of format that make the stations dominant and legendary in the rock arena..... (1/12/04)

:// Catch Dave Parker out of HIS element

Chief Meteorologist Dave Parker of "News Channel 3" WTKR (CBS) stars in a small play upcoming in Virginia Beach. It's titled, "Camping With Henry and Tom," and it opens Friday, January 16, at The Little Theater of Virginia Beach. The play is about an ill-fated camping trip involving Henry Ford, Thomas Edison, and President Warren Harding. There are only four people in the play. Parker plays Harding's Secret Service man, Colonel Starling. The play runs for four weekends. Show times are 8PM Friday and Saturday, 3PM on Sunday..... (1/10/04)

:// Tech news

Mike Stonecypher has joined Hampton Roads Educational Telecommunications Association Inc's WHRO-TV/DT, WHRO-FM and WHRV has their new Director of Information Technology. Before coming to WHRO, Stonecypher worked with CBN and most recently with Compass Technology Management as manager of network integration. Mike also spent time behind the mic for many years in local radio with WVAB, WIAV, WLTY and 15 years with "Z104" WNVZ, as "Bobby Ocean" . Staying with WHRO, I want to thank John Heimerl and Dina Richards for taking time out of their busy schedules to meet with me on Thursday and for giving me a tour of the WHRO facilities. I'm very glad and appreciative it happened..... (1/10/04)

:// WXGI-AM to start digital broadcasts; first in Virginia

The newest wave in radio technology has arrived at one of Richmond's oldest stations. WXGI-AM 950, founded in 1947, is the first local radio station ready to broadcast a digital signal. "I couldn't be happier that I've lived long enough to see the face of radio change completely. It's a whole new ballgame now," said Howard Keller, the station's director of operations and marketing. Keller, 75, has spent more than five decades in the radio business and believes digital broadcasting, also known as high-definition radio, represents a revolutionary change. "For an AM station, it doesn't expand our range, but it creates a sound that is the same as FM, and it's in stereo," he said. Read the entire article in the Richmond Times-Dispatch..... (1/10/04)

There goes my front yard... kids are home. Four inches of snow today at the VARTV Headquarters. One of the higher amounts in Hampton Roads..... (1/9/04)

A new Position Wanted ad has come into VARTV. Experienced broadcaster looking for a new challenge. Click on "Classified Ads" on the left navigation panel for details. If your station/organization has any positions/things wanted (media orientated), get them on VARTV, it works! (1/9/04)

:// The snow is coming

Already an inch here at the world HQs of VARTV with more to come, the local stations seem to be NOT over-dramatizing the situation. But this is only at the 5AM hour. Schools are already closing - Chesapeake being the first. One interesting graphic that Patrick Rockey of "Your NewsChannel 3 " WTKR (CBS) was showing was the ground temperatures of about 12 area bridges. I've never seen that before on a local news segment. Very useful information. Overall, it's Rockey that seems to be most prepared - counties/cities in the Winter Weather Advisory area and projected snowfalls for Hampton Roads and NE North Carolina. Followed closely by Craig Moeller at WVEC (13/ABC). Jon Cash over at WAVY (10/NBC) had two crude blue lines noting where the NWS has put up the weather advisories and snowfall projections..... (1/9/04)

:// NFL Network gets first cable operator

The NFL Network has reached a cable carriage agreement with Charter Communications, the nation's third largest cable company, which serves 6.5 million homes including smaller systems in Virginia and North Carolina. Charter is the first cable operator to carry the NFL Network, which launched in November last year. The network will begin running on Charter systems next month. As part of the agreement, NFL Network will provide Charter with a separate high-definition simulcast feed beginning with the 2004 National Football League season, a customized video-on-demand package that includes access to the NFL Films library and extended highlights of each NFL regular-season game. Although it is owned by the league itself, NFL Network cannot show live regular-season games because those rights are held exclusively by CBS, FOX and ABC/ESPN. However, next season the network will air a lineup of exclusive NFL preseason games not carried by the current TV rights holders. Key for NFL Network is the fact that the agreement is not a tier deal, meaning the new service will get the widest possible distribution. Source: Mediaweek..... (1/8/04)

:// Cumulus enters Virginia

Cumulus is buying a cluster of seven stations in Blacksburg from New River Valley Radio partners, LLC for $7 million in cash or stock, and Cumulus will get $300,000 in working capital as part of the deal. The cluster includes Talk WFNR/AM-FM, Country "Bubba 101.7" WWBU, Classic Rock "The Bear" WBRW-WBWR, "107 Country PSK" and Standards WRAD-AM. Closing is scheduled for the first half of the year. Source: AllAccess..... (1/8/04)

:// Nebraska station pulls its digital signal from cable

Emmis Communications' CBS affiliate KMTV Omaha pulled it's digital signal off of Cox's cable system there. At issue is the amount of compensation Cox would pay Emmis to carry the signal. Read the entire article at mediaweek.com..... (1/7/04)

:// A new website for a new station

Barnstable Broadcasting Mainstream Rock "100.5 Max FM" WXMM's website will be at maxfm.fm. Right now, there's just a large logo of the station with a "Coming Soon" statement. We also hear Max FM is close to announcing an on-air line-up. Stay tuned..... (1/7/04)

:// Eric Mastel mystifies markets, with move to Max Media

Reported first, here on VARTV, Max Media CEO, Gene Loving and President-COO John Trinder announced today that effective January 1, 2004, Eric Mastel will assume the position of President of Max Media's Radio Division. Former Max Media Radio President, Larry Saunders, was quoted as saying, "Eric has worked with us on and off over his 19 years in the business, his record of success is exemplary. Simply stated, he is a winner. Whether it's growing share or increasing margins, we have always been able to count on Eric to get the job done and deliver outstanding results. Everyone at Max Media is very pleased to have a person of his caliber join our company."

Mastel will focus on operating the present stable of 15 stations and an additional 17 stations under contract. He will concentrate on building dominant clusters focused on enhancing their position in the markets and communities they serve. In addition to his operational duties, Mastel will work with Saunders in the M&A department to continue Max Media's growth through acquisitions.

Mastel said "I am extremely pleased to be joining Max Media, in my career I've been mentored by some of the most successful broadcasters in our industry. I am looking forward to taking what I've learned to help Max and their stations grow to the next level..."

Based in Virginia Beach, Max's closest properties are in North Carolina - Country WQDK/99.3 Ahoskie, "Water Country 94.5" WWOC Hatteras, Hot AC "Beach 104" WCXL Kill Devil Hills and "NewsTalk 560" WGAI Elizabeth City..... (1/7/04)

A brand new classified ad has come into VARTV. LIN TV's WAVY (10/NBC) is looking for an experienced Photog. Click "Classified Ads" on the left navigation panel for complete details. If your station/organization has any positions available (media orientated), get them on VARTV..... (1/7/04)

:// Turner gets the nod

Eric Turner of WVEC (13/ABC) has been promoted to the 10PM LNC5 anchor position. LNC5 is a co-operation of The Virginian-Pilot, WVEC-TV/DT and Cox Communications. Turner, who replaces Steve Kearns (left for Northop Grumman), will co-anchor with Sandra Parker for the 30-minute live newscast. LNC5 (previously known as LNC4) has been around for over seven years. Only available to Cox Cable subscribers, the channel garnered a 0.6 household rating this past November sweeps at 10PM. A competing one hour newscast, "Fox News at 10" on WVBT (43), has six-times the audience - a 3.0 rating for that hour. By the way, Turner officially begins late this month..... (1/7/04)

:// Hampton Roads' Highway Advisory Radio getting upgrades

VDOT's (Virginia Department of Transportation) traffic information station, AM 610, is in the process of receiving some major upgrades. The VDOT Smart Traffic Center is adding four transmitters to the existing two they already have. The new transmitters will be at I-264/Lynnhaven Pkwy, Battlefield Blvd/Chesapeake Expwy, I-664/College Dr and I-64 at Exit 242 (Water Country USA). The existing sites are at the Downtown Tunnel and I-64/US17. The new transmitters, already built, will add and improve coverage areas. VDOT is waiting for utility hookups and hopes they'll be ready to broadcast next month. They did try to get more power for the existing 10-watt stations but the FCC denied the requests - three times. VDOT also considered getting on the FM band but the cost is "prohibitive." With the addition of 80(!) new cameras and 87(!) new overhead signs coming online this Spring, the content of the radio reports will increase as well..... (1/7/04)

:// New Media news

RealNetworks has released its latest version of their media player - RealPlayer 10. Seems that the company has dropped the player's name "RealOne Player " for its former naming scheme - RealPlayer. To get it, just open your RealOne Player and click Tools. In that menu, click "Check for Update". If you don't have the Player, go to real.com for your free copy...

Not to be out done, the folks over at Winamp (an AOL company), recently released their latest version of their player. Skipping version 4.0 all together, they jump from 3.0 to 5.01. A lot of Internet streamers use Winamp to stream/broadcast their audio. The latest version has a way cool modern interface! Hundreds of "skins" are still available to personalize the look of the player. Not sure of all its capabilities, I've decided to keep an older version - 2.91 (some plug-ins for broadcasting/streaming were not compatible with 3.0). To get your free copy, just go to winamp.com..... (1/7/04)

:// TBS to launch HD simulcast of TNT

In May 2004, TBS will premiere TNT-HD, an HDTV simulcast of Turner Network Television (TNT) including sports, movies and original programming. TNT first tapped into hi-def technology in February 2003 with the NBA's All-Star Game. The network will also air the 2004 All-Star Game in high-definition and, come May, the NBA Western Conference Finals. Also, TNT will offer its new original limited series The Grid, set to premiere this summer, in high-definition. Turner Entertainment has been digitizing its programming library with TNT-HD being the first of several high-definition offerings from the company, according to Turner Entertainment president Mark Lazarus. He went on to say that TNT-HD has been granted carriage on HD tiers by major cable operators. A separate announcement closer to launch will identify those operators who have signed on..... (1/7/04)

:// 8 gets new station manager

Matthew Zelkind will become Young Broadcasting "News 8" WRIC's (8/ABC) new Station Manager. He hails from sister station "News2" WKRN (ABC) Nashville where he served as that stations News Director. He had been News2's ND since October 1995. Zelkind, who's 42, told Nashville's The City Paper, "I get the wonderful opportunity of staying within the company that has treated me very well over a number of years... I appreciate their loyalty and I appreciate their confidence." This comes on the heels of the announcement in November 2003 of a new General Manager for the station. Robert Peterson replaced Tom Best as the new GM of Channel 8 after 20 years at another Young property - "News 10" WTEN (ABC) Albany NY. Peterson will continue to also serve as Young's Vice President-Business Development..... (1/7/04)

:// Signal upgrade

VARTV hears that Shenandoah Valley Television Classic Country outlet WSIG/96.9 Mount Jackson VA is now beaming their signal from the new location. They were a Class A at 3kW and now are a Class B1 at 7kW. They can't be any stronger; needing to protect WREL's (max) 57dBu contour. This move now gives the station Harrisonburg city-grade coverage but does move farther away from the Winchester market. WSIG-FM will now be knocking heads with Clear Channel's #1 rated "KCY Country" WKCY/104.3. We hear it's local mornings with the rest of the dayparts filled by ABC Radio Network's Classic Country format..... (1/6/04)

:// WFVA goes fulltime News/Talk

The music is gone from Mid-Atlantic Network WFVA/1230 Fredericksburg. They now have a full-time News/Talk format. Their entire on-air line-up can be found at am1230wfva.com. Here's what the new weekday schedule of NewsTalk 1230 looks like...

5-6AM :: America In The Morning
6-9AM :: Fredericksburg Today with Mark Clifford & Ted Schubel
9-Noon :: The Glenn Beck Show
Noon-3PM :: Rush Limbaugh
3-6PM :: Sean Hannity
6-7PM :: Fredericksburg Tonight with Veronica Robinson
7-10PM :: Laura Ingraham
10PM-1AM Fox News LIVE with Alan Colmes
Overnights :: Coast to Coast AM with George Noory..... (1/6/04)

:// Vroom

Justin Kredible of Sinclair Communications Alternative "96X" WROX has left the building. Justin held down overnights and also hosted The Punk Show on Sunday nights at 7PM. He moves on to Nextel to do promotions for the entire NASCAR tour..... (1/5/04)

:// Channel 6 anchor promoted

The award winning Greg McQuade has been promoted to morning and noon anchor at Raycom Media WTVR (6/CBS) Richmond. McQuade had been a fill-in anchor and a reporter since arriving at CBS6 in the Fall of 2000. Before arriving at 6, McQuade was NECN (Northeast Cable Network) in Boston..... (1/5/04)

:// New GM announced

R W "Skip" Schmidt has been selected to run Entercom Norfolk. Schmidt was a longtime Clear Channel executive who held the RVP/Market Manager role for CC's Augusta GA; Asheville, Charlotte and Statesville NC; and Greenville SC stations until October 2003. He succeeds Eric Mastel who exited last month after being with Entercom for almost six years. Schmidt, who has been in the industry for almost 30 years, will oversee AC "2WD" WWDE, Modern AC "94.9 The Point" WPTE, Rhythmic "Z104" WNVZ and Urban AC "95-7 R&B" WVKL..... (1/5/04)


:// A big compliment

Larry Bonko of the Virginian-Pilot gives credit to myself and VARTV.com for a couple of stories in today's Daily Break. For as long as I can remember, on Sunday's, the Daily Break was the first section of the newspaper I read. Today was no exception. The recognition is appreciated - a lot of time and effort goes into just maintaining the information let alone "digging" for it. 2003 was an unbelievable year for me and VARTV. Hopefully, 2004 can top that. Thank you to all the readers and for ALL the emails and instant messages I receive. Keep them coming! (1/3/04)

:// Where's Fred Yco?

Considered WAVY's (10/NBC) #4 meteorologist, Fred Yco has disappeared from WAVY's website. No word yet if he left or was let go. He's been in trouble while at Channel 10. Last summer, Yco plead guilty to a single misdemeanor charge of larceny by check. He was charged last May with three counts of grand larceny by check. Yco cashed three checks totaling $10,500 at a Wachovia bank, according to court records. He 'said' the charges stemmed from a dispute between his bank and credit-card company. Yco paid back the money, according to a spokesman for the commonwealth's attorney's office. Yco was not prosecuted on two of the felonies, and the third charge was reduced to a misdemeanor. A judge gave Yco a six-month suspended jail sentence, unsupervised probation for 12 months and was required to take a financial responsibility class. Yco joined WAVY in 1998..... (1/3/04)

:// The Rock gets new jock

East Carolina Radio's Mainstream Rocker "The Rock Experience" WOBR/95.3-WKJX/96.7 welcomes Cliff Curtis to the afternoon drive. Curtis hails from Pamal Broadcasting Modern Rocker "100.5 The Buzz" WHHZ Gainesville FL. While at The Buzz, Curtis went by Cuervo Curtis and held down the midday slot. He also served as the station's Program Director..... (1/2/04)

:// Comcast Richmond shifts several channels

The Hallmark Channel, home to wholesome entertainment including new made-for-TV movies and old TV series, is coming to Comcast of Chesterfield. Its addition is part of several moves to bring into alignment the two halves of Comcast Metro Richmond, created when AT&T Broadband and Comcast merged here in 2003. Comcast of Richmond already carries Hallmark on channel 65. Starting Tuesday, Hallmark will air on Chesterfield's channel 49, currently home to the Sci-Fi Channel. And therein lies some potentially bad news: Sci-Fi is moving to channel 107 - on the digital tier.

Changes also are being made on the Richmond-Henrico system. On Tuesday, three channels will move from digital to expanded basic: TCM (Turner Classic Movies,) moving to channel 98; Game Show Network (which will be getting a makeover and name change soon,) moving to channel 96; and Style, moving to channel 99.These three channels already are offered on expanded service rather than digital in Chesterfield. Richmond digital customers also will see the addition of Weatherscan Local to 101.Both halves of Comcast will get a new cable network on January 19 - TV One. This co-venture of Comcast and Radio One is targeted toward adult African-American viewers. In Richmond, TV One will occupy channel 41; in Chesterfield, 74.

Comcast also added several premium channels in December: Starz! Kids (cable channel 326 in Richmond; 377 in Chesterfield) and HD versions of Cinemax and Starz! Source: Richmond Times-Dispatch..... (1/2/04)

:// Hubbard is leaving Channel 12

Mark Hubbard, longtime morning anchor for WWBT (12/NBC) - twice - is leaving the station for a new job and career. Starting Monday, Hubbard will be media specialist and public relations officer for the Virginia Credit Union. Hubbard joined Channel 12 in 1988 and was promoted to morning anchor in 1992. In 1994, he left Richmond for a TV station in Portland, Ore. Two years later, he was back in Richmond and at WWBT, where he became weekend anchor. By 1998, he had been reinstated as morning anchor. The rest by Douglas Durden can be found at timesdispatch.com..... (1/2/04)

:// Radio TV ads

Here they come. Area radio stations are rolling out TV commercials for the Spring Book. In Hampton Roads, seen so far are On Top Communications' Urban "Hot 102.1/107.9" WWHV/WWBR, Sinclair Communications Country "93-7 Kick FM" WKCK and Communication Systems' Gospel "Rejoice 100.9" WFMI. Seen any different? Let me know at editor@VARTV.com! (1/2/04)

:// New website for Big Al

Fans of Richmond radio & television talk show host Big Al Coleman will want to checkout his new website at SportsPhonewithBigAl.com. The site features program information about "SportsPhone" and "Speaking of Sports", televised Tuesday's at 7PM on Rich-TV. The site, which launched on Wednesday, offers listeners a chance to e-mail directly to the studio during the broadcast, 3-6PM on WXGI/950. The site is still under construction, but is accessible now..... (1/1/04)

An updated Position Wanted ad has come into VARTV. To view all listings, click-on "Classified Ads" on the left navigation panel for details. If your station/organization has any positions/things wanted (media orientated), get them on VARTV..... (1/1/04)

:// What's old is new

Effective January 1, 2004, Belo Broadcasting WVEC (13/ABC) has re-launched "The Spirit of Hampton Roads" mantra. They've been sneaking it in here and there over the past week or two, but the official start date was today. The on-screen graphics are the same but with the phrase added in and the "news opens" now have the new animated Spirit logo. I've seen the spot - very well done. Promo's running during many commercial breaks are re-introducing viewers to the Spirit campaign. The whole "Spirit" theme has been a Belo thing for years. It's thought it originated in the mid-80s at Belo's flagship station, WFAA-TV (ABC/8) in Dallas as "The Spirit of Texas." It was a big hit and it was eventually passed on to many, if not all of Belo's Texas properties, and eventually many Belo stations nationwide adopted their own localized "Spirit of..." slogans. WVEC started using it in the very early 1990s, but was discarded in fall 1995 when a new creative team decided to go with something different. Yet another creative team has since signed on, and they found that a lot of people around Hampton Roads still remembered the whole "Spirit of Hampton Roads" phrase and still associated it very closely with WVEC, hence its resurrection. Channel 13's music package is done with Stephen Arnold's Convergence. The station is pretty excited about the new tweaks...

More Channel 13 news, they have signed on a new on-air talent. Jessica Chang, a California native and USC alumnus, will be joining WVEC soon as a weekday reporter and as a weekend morning anchor. She's spent the past two years at Drewry Broadcast Group's "News West 9" KWES (NBC) Midland TX, with much the same duties..... (1/1/04)

News Archives.....