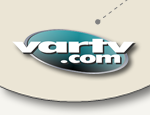 » If you have any news, updates, additions or corrections... e-mail them to editor@VARTV.com.




:// New channels added to Cox Hampton Roads

As promised, Cox Hampton Roads added seven (7) new channels from Viacom. Noggin (6AM-6PM) and The N (6PM-6AM) were added in the Digital Discovery on channel 105. NickToons on 251, GAS on 252, MTV Hits on 253, VH1 Classic on 254, VH1 Mega Hits on 255 and VH1 Country on 256 were added to the Digital Variety package. Still MIA: MTV 2, MTV Jams, VH1 Soul, Style, G4 (for gamer's) Boomerang (classic toons), FOX's Fuel and the anti-MTV music video network Fuse. Plus the cable rates have already gone up. If you subscribe to Cox Standard (Limited + Expanded), your rate increase was $2.60/mo to $39.90/mo. It got worse for "subs" with digital cable receivers - an increase of 11% ($0.50) to $4.50/mo. Got all of the digital cable packages called Digital Cable Deluxe? Add an extra dollar to your monthly bill - an increase of 8% to $13.45/mo. By the way, unannounced, Cox has added a fifth(!) shopping cable network - ACN - America's Collectibles Network. ACN can be found on channel 107 along with HSN on 66, QVC on 50, ShopNBC on 74 and Shop At Home on 78..... (12/31/03)

:// A new form of radio marketing

For marketers, it may finally be paradise by the dashboard light. Big radio companies like Clear Channel Communications and Infinity Broadcasting are equipping some stations with technology that broadcasts not just commercials but text messages that appear on car radio displays. The technology - called R.D.S., for radio data system - has long been common in Europe and available in the United States, where it is gaining as cars increasingly come ready for the technology and radio stations compete more fiercely for ad revenue against satellite radio and other media. The technology is used mostly to provide station, artist and song identification. Public stations like WCVE and WHRO/WHRV could display "CALL TO SUPPORT - 555-1212." Or an advertiser could enhance an over-the-air commercial with a con-current text message. The New York Times has the complete story..... (12/31/03)

:// Can we all just get along

Wanna know how bad Tidewater Communications Inc (WNOR, WAFX, WJOI-AM) doesn't want the 106.1 (WKOC) signal in Exmore moved to Poquoson? Read Sinclair Communications' (WKCK, WKOC, WROX, WNIS, WTAR) response to a Petition for Reconsideration filed by TCI on the already granted changes to the FM Table of Allotments by the FCC. Since TCI's Petition isn't bringing up any new, changed or additional information to the previous closed Docket, it's extremely unlikely it will be considered and will be denied..... (12/31/03)

:// Dance

Probably one of the best Dance stations I've ever heard - Energy 98 - is having their year-end countdown of this year's hottest Dance tracks. Catch the Top 98 of 2003 with Cosmo & Sterrett at energy981.com or energy98stl.com starting at 6PM today..... (12/31/03)

Barnstable unveils their new logo for Mainstream Rocker "100.5 Max FM" WXMM...

Barnstable Broadcasting welcomes Stephanie Thomas to Contemporary Inspirational "Star 94.1" WXEZ. She's heard weekday mornings from 5:30-10AM on the highly-rated station. Thomas replaces Carla Issac who exited WXEZ back in early November of this year..... (12/30/03)

:// 100.5 Max FM names PD

Steve King takes the gig as Program Director at Barnstable's new Mainstream Rocker "100.5 Max FM" WXMM. His first day on the job will be January 5. King was most recently OM of Clear Channel's CHR "KRQ" KRQQ and Rhythmic "Hot 98.3" KOHT Tucson AZ. His programming experience also includes terms at CC Alternative "X 101.5" WXSR, AC "Magic 107.1" WTLY & Urban "100.7 The Beat" WBWT Tallahassee FL and the Director of Programming for Montgomery Broadcast Properties Hot AC "Star 98.9" WBAM & Classic Hits "Alice 96.1" WQKS Montgomery AL..... (12/29/03)

:// Booo... Channel 3

The following is a "Letter to the Editor" submitted by Michelle Thomasson of Virginia Beach that appeared in today's Virginian-Pilot. What do you think?

One morning last week, Channel 3 (WTKR/CBS) had a story on all the letters Santa has been getting though the mail. The problem is that it showed four U. S. Postal Service employees opening Santa's letters. My 6-year-old daughter saw it and was horrified. All morning she asked why those ladies were opening Santa's private letters. How do you answer a question like that? Am I the only parent who was appalled by this broadcast?..... (12/29/03)

:// Virginia's New Classic Sound

Yours truly received his January/February 2004 WHRO Member Guide to find some good news. Beginning January 5, Classical WHRO-FM/90.3 introduces "Virginia's New Classic Sound." The station will be locally programmed and hosted shows from 5AM to 10PM weekdays and weekend mornings. Program Manager Dwight Davis has cut back the amount of non-musical programs to allow for more music. Davis hosts the "Morning Classics" from 5-10AM (including news, weather and Metro Traffic) followed by Taylor Green 10AM-3PM (except Fridays where a request lunch program grabs two hours. In the afternoons, it's Lane Dare from 3-7PM (including news, weather and Metro Traffic) and Raymond James from 7-10PM with "Evening Classics" (except Wednesdays). WHRO-FM is Hampton Roads' full-time classical station and one of fewer than fifteen in the entire country. You can also listen to them online at whro.org..... (12/29/03)

CC Winchester debuted CHR "98.3 Kiss FM - The Shenandoah Valley's #1 Hit Music Station" WKSI Charles Town WV last night at 6PM. The first track was "Shake Ya Tailfeather" from P Diddy, Nelly and Murphy Lee. They are already taking shots at Mid-Atlantic Network Hot AC WINC/92.5... "I want to hear music from 2003, not 1993." Hear the switch at BTVonline.net..... (12/26/03)

:// CBS goes all Hi-Def for NFL Playoffs

UPDATED: CBS has announced it will broadcast its full slate of five NFL playoff games, culminating in the live broadcast of Super Bowl XXXVIII on Sunday February 1, in high-definition. Sony Electronics will sponsor the HDTV broadcasts, which will begin Sunday January 4 with CBS's first AFC Wild Card playoff game. The Wild Card games on Saturdays are always on ABC. In addition, the CBS/Sony collaboration will make possible the broadcast of the network's NFL pre-game show, "The NFL Today," from the AFC Championship Game on Sunday, January 18; the Network's Super Bowl pre-game show, "The Super Bowl Today," Sunday, February 1 (2PM to 6PM); and the "America Online Super Bowl XXXVIII Halftime Show" in HDTV. CBS Sports' Super Bowl XXXVIII and AFC Playoff HDTV broadcasts will feature the 1080i HD format and 5.1 Digital Dolby surround sound. Source: TelevisionWeek. We think WTKR-DT (3) and WTVR-DT (6) do NOT have 5.1 capabilities but do have Dolby 2.0..... (12/25/03)

:// KISS to come to Winchester

Clear Channel's WXVA/98.3 has requested new calls of WKSI. Also taken out was a new web address at 983kissfm.com (and kiss983.com) to go along with their new moniker "98.3 Kiss FM." Get your tapes ready for an early evening segue from Christmas music to CHR tomorrow. The station has also been granted to move its COL from Charles Town WV to Stephens City VA. WKSI's antenna will be located on the same tower as sister station "Q102" WUSQ - providing much better coverage to the Winchester market..... (12/24/03)

:// Roanoke profiled

Mediaweek.com profiles the Roanoke-Lynchburg media market this time around..... (12/24/03)

:// Remember Stacey Baca?

Baca anchored the Saturday and Sunday morning newscasts at WTKR (3/CBS) back in 1996 thru 1998. In just four years, she's now in the #3 market in the country - Chicago. She joined the ABC O&O there in June 2002 as a co-anchor for ABC7's (WLS) Sunday Morning News. She's also a general assignment reporter for the station. More good news for Baca, starting January 10, ABC7 is adding an one-hour newscast on Saturday mornings - airing from 6 to 7AM. It will be anchored by Stacey and Kevin Roy, who'll both continue to anchor on Sunday mornings..... (12/24/03)

:// Bay gets new morning show

Buffalo Broadcasters 50s-70s Oldies "Bay 101.7" WKWI Kilmarnock has hired a new morning show host - Jerry Lee Scott. Scott will be on-the-air 6 to 10AM Monday thru Friday and will also serve as the station's new Program Director. The morning show starts January 5th. The format is Rockin Oldies from the 50's, 60's & 70's. Scott was previously with Southern Rock/NASCAR "1490 The Outlaw" WLRT in Hampton..... (12/24/03)

:// Musical chairs

Rachel Lupton can now be heard now on Sinclair Communications Country blowtorch "93-7 Kick FM" WKCK. She's been filling-in for afternooner Jack Prater, formerly of WGH and WCMS, over the holidays with regular part-time work to come. She was previously on Metro Traffic, then overnights on Barnstable Country "97-3 The Eagle" WGH before moving to mornings on "Oldies 92.9" WWSO (now WFOG). Jennifer Roberts of the defunct WCMS morning show is now on mornings with Barry Michaels at WFOG..... (12/24/03)

:// Malvo only gets "life"

Jury recommends life in prison on both capital murder counts for Lee Boyd Malvo in the October 2002 sniper shooting death of FBI analyst Linda Franklin. At 3:47PM, WWBT (12/NBC) broke into regular programming to announce the jury had reached a sentence recommendation in the Malvo trial. WTVR followed at 3:52pm with a crawl. WRIC (8/ABC) was first to report the life sentence for Malvo at 4:13PM. Juan Conde broke in with WRIC's announcement. At 4:16PM, WTVR broke in with Rob Cardwell making the announcement. WWBT was on moments (during their 4PM newscast with Julie Bragg and Gene Lepley) after WTVR (6/CBS) with the sentencing recommendation, and followed with an in studio interview from a local attorney who provides weekly commentary on legal issues in the news..... (12/23/03)

:// Richmond TV Sweeps



:// From BTVOnline

Clear Channel Country powerhouse "Q102" WUSQ Winchester is airing promos on sister station "Xtra 98.3" WXVA Charles Town WV telling folks if they want country then tune in to 102.5 FM. The rimshot signal WXVA was doing Country before going all-holiday late November as "Christmas 98.3 - All Christmas Music, All The Time." WXVA had requested and was granted a change to the FM Table of Allotments from the FCC to move its community of license (COL) to Stephens City VA (between Winchester & Strasburg). The station will double its power output to 6kW when its COL becomes Stephens City. The new antenna location is about 8 miles ENE of Stephens City. Their studios are already located inside the Winchester CC Complex. VARTV had already speculated in late October with this move that Country could be gone on 98.3. Now it's a sure bet. A KISS clone (CHR) is on the top of the list for the new format..... (12/23/03)

:// Speaking of Winchester

Priority Radio has signed on their translator there on 90.1. Based in Wilmington DE, the parent station is WXHL/89.1 - Reach FM - an 85% Contemporary Christian/Christian Rock / 15% spoken word mixed network of stations (eight total with six more to come online) in the mid-Atlantic region. Even though broadcasting at just 10 watts, the station (W211BR Clear Brook VA) is receivable in much of Winchester. They started testing this past Thursday..... (12/22/03)

:// Max Media steams into the Mississippi Valley

Gene Loving, John Trinder and Larry Saunders have pulled off a blockbuster deal which will bring them 17 stations, essentially in three different markets on opposite banks of the Mississippi in Missouri and Illinois. Only one of the markets is on the Arbitron list. Zimmer Radio Group will collect $43M when all is said and done. The Loving-Trinder-Saunders group is Max Media (based in Virginia Beach). It's been a particularly active hiker on the acquisition trail all year long. This time around, it's buying under the name Mississippi Valley Radio, and its taking on a co-investor. That would be Rust Communications, which according to Media Services Group broker Bob Maccini is a local newspaper (although not local to the markets involved in the radio sale).

The Arbitron territory included in the deal is Marion-Carbondale IL, where Max is picking up a two-AM, four-FM cluster, including WUEZ-FM, WOOZ-FM, WCIL AM-FM, WXLT-FM and WJPF-AM. Just to the south, on the western, or Missouri side of the river, Max will get what is essentially a three-AM, three-FM Cape Girardeau cluster, including KEZS-FM, KZIM-AM, KGIR-AM, KCGQ-FM, KGKS-FM and KSIM-AM. Finally, off to the southwest and off the riverbank, it'll get a two-AM, three FM cluster in and around Poplar Bluff MO, including KLSC-FM, KMAL-AM, KJEZ-FM, KWOC-AM and KKLR-FM. Source: Radio Business Report..... (12/22/03)

:// Viacom & Comcast and BET & Cox sign multi-year affiliation agreements

Viacom Inc and Comcast Corporation announced a multi-year agreement that provides for the long-term carriage of Viacom's cable television networks, for new video on demand (VOD) products for Comcast subscribers, and for analog and digital retransmission consent to Comcast systems for Viacom television stations. Additionally, the agreement provides for the joint development of new video-on-demand services for Comcast subscribers featuring popular branded content from CBS News and the MTV Networks family of properties. The agreements are effective immediately. Under the terms of the affiliation agreements, Viacom's MTV Networks (including Spike TV, Comedy Central, CMT and the MTVN Digital Suite) and the BET Networks will continue to be available on Comcast systems nationwide. Additionally, Comcast will augment its digital suite of services by launching Nicktoons and MTV Hits and increasing the distribution of MTV2, Nickelodeon GAS, VH1 Classic and VH1 Country...

Cox Communications and BET (Viacom-owned) said last Friday that they reached a new carriage agreement for BET and BET Jazz Network that extends the carriage of the channels on Cox systems through 2009. The pact covers Cox's 6.3 million subscribers..... (12/22/03)

Changed Word Broadcasting WCKO/1110 Norfolk listing on the Hampton Roads market page to SILENT. The station has been silent since August 1 and now has the authority to be SILENT thru April 15, 2004..... (12/22/03)

A new classified ad has come into VARTV. Hampton Roads Radio Group is looking for a Program Director for their new Mainstream Rocker "100.5 Max FM" WXMM. Just click "Classified Ads" on the left navigation panel for complete details. If your station/organization has any positions/things wanted available (media orientated), get them on VARTV..... (12/19/03)

Two new wanted classified ads have come into VARTV. "Radio Free Richmond" WRIR-LP/97.3 Richmond and Christian-oriented WYQZ-LP/96.7 Warrenton (both not yet on-the-air) are looking for donated radio equipment. Just click "Classified Ads" on the left navigation panel for complete details. If your station/organization has any positions/things wanted available (media orientated), get them on VARTV..... (12/18/03)

:// Vacancy filled at WFOG

Remember Karen West formerly middays at defunct heritage Country outlet WCMS/100.5? She's still around and will be back on the air at sister station "Oldies 92-9" WFOG. Beginning Monday December 29, Karen will be heard middays on Oldies from 10AM-3PM. She replaces Amy York who has left the radio biz..... (12/18/03)

:// Time Warner intros premium HD tier

Time Warner Cable will add HDNet and HDNet Movies to its high-definition programming slate starting early next year. They will be available on an HD tier to HD customers, along with iN Demand's two HD channels for $6.95 to $9.95, depending on the system. Time Warner is charging for the new content because these HD channels provide 24-hour content that is not otherwise available, a Time Warner spokesperson said. The cable operator also offers a basic HD lineup for free, including programming from ABC, NBC, CBS, FOX, PBS, WB, UPN, HBO, Showtime, Discovery HD Theater and some Fox Sports regional sports networks. HDTV is available to 98% of Time Warner's customers. In Raleigh NC, the cable system carries five local HD feeds (ABC, CBS, NBC, FOX & PBS) and ALL of their SD channels (additional 12 channels) on digital cable. Source: TelevisionWeek..... (12/18/03)

MapQuest maps have been added to the Eastern Shore market page on VARTV. Simply click on "MapQuest" next to the station's "Transmitter Site" coordinates to get a map of the station's antenna location..... (12/17/03)

:// Survivor Finale & Reunion to rerun in Roanoke

WDBJ (7/CBS) in Roanoke lost all power to their transmitter this past Friday and was off the air for the entire evening. They'll be re-airing the Survivor finale and Reunion show on Friday night beginning at 8PM. We think this just affected over-the-air viewers and not most cable subs. By the way, Sandra Diaz-Twine won the $1,000,000 - outwitting, outplaying and outlasting 14 other players including runner-up Lillian "Lill" Morris. Both Lill and Darrah will be on CBS.com with LIVE chats today..... (12/17/03)

:// GM is out

Entercom Norfolk GM Eric Mastel has resigned. Mastel had been with the cluster for close to six years. He oversaw AC "2WD" WWDE, Modern AC "94.9 The Point" WPTE, Rhythmic "Z104" WNVZ and Urban AC "95-7 R&B" WVKL. There's no word yet on his replacement..... (12/16/03)

:// He's retiring and we mean it... this time

Virginia radio legend John Parker is retiring after 23 years at Fredericksburg's WFVA/AM1230. This is what he said last year at this time. The story is that John was in OM Brian Demay's office planning his going away party when he then said, "Oh hell, one more year." John will finish out the year as co-host on the popular WFVA Today Morning show, then concentrate on local service..... (12/16/03)

Three brand new classified ads have come into VARTV. "1490 The Outlaw" WLRT Hampton is looking for a sales person, Oldies "Bay 101.7" WKWI Kilmarnock is looking for an AE and Clear Channel's "NewsRadio 1140" WRVA/Virginia News Network has an opening for a Reporter/Anchor. Just click "Classified Ads" on the left navigation panel for complete details. If your station/organization has any positions available (media orientated), get them on VARTV..... (12/16/03)

:// Fredericksburg Arbitrends

The Winter Phase II Arbitrends for Fredericksburg were release yesterday. The two strong stations in the market continue to do well in their respective formats. Free Lance-Star's WFLS/93.3 finished on top with a 15.5. Second was Mid-Atlantic Network's Hot AC "B101.5" WBQB with a 10.3, a tie at third was Telemedia's Country "Thunder 104.5" WGRX (the station's highest showing ever) and Free Lance-Star Alternative WYSK/99.3 with a 4.8 and 5th was Infinity's talker WJFK/106.7 with a 4.2..... (12/16/03)

:// Saddam Hussein captured alive

All national cable news outlets were carrying the story live. Locally, both WAVY (10/NBC) and WVEC (13/ABC) broke from their regular programs to carry their respective networks feed. Over on "Your NewsChannel 3" WTKR (CBS), Kelli Durand was telling us its going to rain today...

In Richmond, WTVR, WRIC and WWBT all carried national feeds this morning. WRIC (8/ABC) was the first to break away to regular programming at 10:30AM. When CBS went to football, so did "CBS 6" WTVR. WWBT (12/NBC) carried coverage through the President's address about 12:30, then went back to regular programming..... (12/14/03)

:// Beach station to go all-Christmas

On Sunday December 14 at 5AM, Contemporary Christian WJLZ/88.5 Virginia Beach begins playing all-Christmas music until December 26th. On the 26th at 6AM, JLZ is back into a mix of Christmas/regular Christian music. The station can also be heard on three area repeaters - 97.9/South Norfolk, 103.7/Chesapeake and 103.9/Norfolk..... (12/12/03)

:// Another step

Sinclair Communications takes another step to move-in the 106.1 frequency to Hampton Roads. On Wednesday, the paperwork was submitted for WROX/96.1 (96X) COL (community of license) to be changed from Cape Charles VA to Exmore VA. No other changes are purposed to be made to WROX. At the same time, the papers were submitted to change the COL of WKOC/106.1 (was WEXM) from Exmore VA to Poquoson VA. The "new" WKOC's antenna will be co-located with sister station WNIS' on the tower. Since the station would be short-spaced at it's maximum Class A facilities (6kW at 100m) with WRDU/106.1 Wilson NC, the station will beam out 1.7kW at 502'. Barring any delays, Sinclair expects WKOC to be in Hampton Roads February/March 2004..... (12/12/03)

:// What's in a name?

Remember meteorologist Mike Simon of "NewsChannel 3" WTKR (CBS)? After WTKR cut him loose in early October, he signed on as the chief meteorologist at Sinclair Broadcast Group's "News 13" WLOS (ABC) Asheville NC; market #35 (Hampton Roads is #41). BUT don't look for "Mike Simon." At News 13, he's known as Mike Cuevas. VARTV hears that he's using his Spanish wife's surname. He wanted to use it at WTKR and was told - no. Cuevas does the weather on the 5, 5:30, 6 and 11PM newscasts for WLOS. Christy Carlo did something similar when she left WAVY (10/NBC) for the "Imus In The Morning Show" and now MSNBC. She started using her real last name - Musumeci. This is common practice in the media.... (12/12/03)

:// CC Richmond doing some good

Today, the entire Clear Channel Richmond cluster will broadcast live from the Virginia Center Commons Mall from 6AM till 6PM for the Make-A-Wish Foundation. It's billed as the 12 Hours of Christmas. Over the years it had been a Q94 event but this year all the stations in the cluster (Soft AC "lite 98" WTVR, "NewsRadio 1140" WRVA, Alternative "102.1 The X" WRXL, Urban "106.5 The Beat" WBTJ and "SportsRadio 910" WRNL will be involved with Q94 being the host station. The goal this year is $500.000 to make Christmas dreams of children with life threatening illnesses come true. Last year, Q94 alone raised over $200.000. As always, many items to bid on from trips, a night out on the town, weekend get getaways, guitars from some well known artist to the latest electronic games..... (12/12/03)

:// Oops?

Has somebody screwed-up? The WXMM calls have been assigned to AM 1050 and NOT to 100.5FM. AM 1050 has been WXMM since Friday, December 5. The WXMM calls were to be assigned to 100.5 to match their new format of "Maximum Rock - 100.5 Max FM." A source says the calls were made "... in a fashion that would not allow for the WCMS or WFOG calls to show up as "available" at the FCC ... even for a day. It took a little longer and required multiple changes to 1050 AM..... (12/11/03)

:// Station to get old calls

Sinclair Communications' 106.1 signal currently based in Exmore VA has requested new calls of WKOC. This station is set to move-in Hampton Roads in February or March and be relicensed to Poquoson. Sister station "93-7 Kick FM" officially became WKCK-FM today..... (12/11/03)

:// Winchester radio news

*Clear Channel's rocker WFQX (99.3 The Fox) recently started transmitting from its new tower on Little North Mountain in Shenandoah County. They had previously broadcast from a tower near the I-66 and I-81 interchange just outside Strasburg at the former studios of WFQX. The studios moved to the Q102 complex in Winchester in August 1995, the building (which can be seen on BTVonline) has been more/less empty ever since. Also with the new tower, the power for WFQX has been increased as well from 3,000 to 6,000 watts. They hope with the new increase in power they can be heard in more buildings in around Winchester and cover all of Frederick County as well...

*WWRE/WWRT (104.9 and 105.5 Real Classic Rock), their billboards are raising a few eyebrows around Frederick County. The billboards until recently featured a semi-nude woman taking a shower with the words "clean and wholesome radio." Some local folks thought the billboards were "pornographic" and at least one of those offended wrote a letter to the Winchester Star about it. The station owners, Mid-Atlantic (they also own WINC-FM ) censored the billboards. Now instead of a semi-nude woman, the woman is pretty much covered up with a rather huge white box with the words "Censored" on it. Pics of the billboard, before and after can be found on BTVonline. There is some debate about the writer of the letter that appeared in the Winchester Star though. The letter written by a woman from Stephens City that called the billboards "porn" appeared in the paper AFTER the billboards were censored. Causing some to believe the letter may have been written by someone who works there. That of course I can't confirm but since Winchester is in its Fall book period, I can see it being the case. A way to get people to talk and perhaps check out the station. Information courtesy of BTVonline..... (12/11/03)

:// Bill Deal passes

Bill Deal of "Bill Deal and the Rhondells" fame has passed away. Their 60's Top 100 hits included "May I," "What Kind of Fool Do You Think I Am," "Swingin' Tight," "Nothing Succeeds Like Success," and a remake of Carole King's "It's Too Late" in 1972. Deal was an important musical figure and still a big draw in the "Beach Music" circles..... (12/10/03)

:// FCC stuff

Last week, the FCC granted the transfer control of "Country 105" WLSA Louisa VA from Mid-Virginia Broadcasting Corp to Piedmont Communications. Also granted, was the transfer control of WJMA/98.9 Orange VA from Joyner Broadcasting to MainQuad Communications..... (12/10/03)

:// Infinity will stream five stations

For the first time ever, Infinity will stream, over the Internet thru AOL, five of their stations. The five choices were Oldies "CBS-FM 101.1" WCBS New York, Country "US99" WUSN Chicago, Smooth Jazz/NAC "94.7 The Wave" KTWV Los Angeles, Urban WPGC Washington DC and Triple A WXRT Chicago..... (12/10/03)

:// "Light" earthquake hits Virginia

UPDATED: A 4.5 magnitude (on the Richter Scale) earthquake hits mid-Atlantic at 3:59:14PM. It was centered in Goochland County VA near Rt 522 & Rt 6 - 28 miles west of Richmond. Felt all the way up to Baltimore, DC, Fairfax, Dover and southwestward to Lynchburg and south thru Roanoke Rapids NC and Greenville SC. No reports of damage or injuries... yet. All three Richmond TV stations were carrying coverage LIVE! WWBT (12/NBC) was on air with its 4:00PM newscast (they actually start at 3:58PM) when the first signs of the quake hit. Just after 4 o'clock, Gene Cox asked Meteorologist Tom Patton if that was an earthquake and Patton replied "we think it was." Reporter Rob Richardson was outside the Henrico Government Complex (West end) to do a live report on the trial there and was able to report that many County employees came streaming out of the building! WTVR (6/CBS) came on air about 6 minutes later breaking into regular programming around 4:08PM. WRIC (8/ABC) was on a minute or so later (about 4:09pm). Staff on air: WTVR - Cheryl Miller, Rob Cardwell anchoring with Meteorologist Mike Goldberg WRIC - Lisa Schaffner, Juan Conde anchoring with Meteorologist John Bernier and WWBT - Gene Cox, Julie Bragg (4pm hour) with Meteorologists Tom Patton and Jim Duncan. Hear audio from WXGI/950 during the "SportsPhone with Big Al" show when the earthquake hit. More at earthquake.usgs.gov. Many thanks to Kirby Carmichael..... (12/9/03)

:// Roach deserves a break today

Effectively immediately, 13NEWS (WVEC/ABC) anchor Janet Roach will no longer co-anchor 13NEWS's "Newsroom At 5:30". For a little over a year, she had been working a split shift, coming in early morning to work 13NEWS Daybreak at 5 AM, then heading home and returning in the afternoon to co-anchor the 5:30 PM newscast with David Alan. Henceforth, she will co-anchor 13NEWS Daybreak with LaSalle Blanks. Personal reasons were the main concern as the split shifts were taking their toll on her personal life, especially with Janet being a new mom. Add to that her twice-daily commute from her home in Newport News to the WVEC studios in Downtown Norfolk. She joined WVEC in May of 2002 after having worked most recently at "ABC2" Baltimore..... (12/9/03)

:// WLRT is stunting

UPDATED: "1490 The Outlaw" WLRT Hampton drops the Southern Rock/Country part of their Race Talk/Southern Rock/Classic Country format for Oldies. Welcome to your Good Time Oldies 50's, 60's & 70's. The stunting started at 10PM last night. The former format was ditched for Oldies because of the "overload" of country found on other stations - Mainstream Country "93-7 Kicks FM" WKCK, New Country "97-3 The Eagle" WGH and "Classic Country AM 1050" WCMS plus rimshotters WLQM/101.7 Franklin and "Dixie 105.7" WRSF Edenton NC. This summer, the station had dropped the all-Classic Country format mostly because WCMS-FM/100.5 had shifted to a similar format in April. The Outlaw will still carry racing events. The Outlaw's PD, "Bucky" Bennett tells VARTV, "...the new format is NASCAR & Good Time Oldies... We are running jockless for the moment but I will continue to do the afternoon show 2-6PM & go on-the-air this afternoon @ some point to talk about the changes & goof around as usual... I'm working on the rest of the on-air lineup as we speak... any jocks on the beach? Let me know (757) 766-9262..... (12/9/03)

:// Richmond cable to get more HD offerings

Comcast Richmond will begin offering Starz! HD and Cinemax HD on Monday, December 22. This brings the total to nine channels the system will be carrying - ESPN HD, HBO HD, Showtime HD, iN DEMAND HD1&2, WRIC-DT, WWBT-DT and now Starz! HD and Cinemax HD..... (12/9/03)

:// Almost a clean sweep for WAVY

LIN TV's WAVY (10/NBC) takes tops in all but one local newscasts. They also take the 5AM hour but that's not counted. Channel 10 also increased their lead over Belo Broadcasting's WVEC (13/ABC) from the May 2003 Sweeps. The news is also good over at New York Times' "Your NewsChannel 3" WTKR (CBS). All but one of their newscasts showed ratings increases - the nooncast slipped three-tenths of a point. No word how LIN TV WVBT (43/FOX) did at the 10PM hour up against the cable-only LNC5. Graphic source: VP


:// The Classified Ads page is getting busy

Another, two brand new classified ads have come into VARTV. Hampton Roads Radio group is looking for an Account Executive for the cluster and a GSM for Rocker "100.5 Max FM." Just click "Classified Ads" on the left navigation panel for complete details. If your station/organization has any positions available (media orientated), get them on VARTV..... (12/9/03)

:// 93-7 Kick FM on-air line-up

Sinclair Communications Country "93-7 Kick-FM" WKCK wastes no time and will begin their new on-air talent tomorrow. This is what the weekdays look like...

John Boy & Billy Morning Show... 6-10AM
Kristen Croot... 10AM-12N
Joe Hoppel... 12N-1PM
Kristen Croot... 1-3PM
Jack Prater... 3-7PM
Johnny Crook... 7-12M

:// Sinclair Norfolk GM to be on radio

UPDATED: Lisa Sinclair, the GM for Sinclair Communications Norfolk, will be on the air at noon today, Tuesday, December 9. No, not on one of her properties but on Public radio station WHRV/89.5. Sinclair is Cathy Lewis' guest on "Hear/Say with Cathy Lewis" heard weekdays on WHRV from noon to 1PM. Sinclair will be discussing with listeners the format change of AAA "The Coast" WKOC to Country "93-7 Kick FM" WKCK and the possibility of bringing back "The Coast" in a slightly different reincarnation late Winter or Early Spring. Eric Worden will also be there. Questions can be posted on pilotonline.com or called in directly..... (12/9/03)

Former WRVA Sports Announcer/Commentator Chuck Noe died this morning... he was 79. Read the complete story at timesdispatch.com..... (12/8/03)

For everyone in Northern and western Virginia with snow on the ground, just to let you know I was on my John Deer today; cutting my still very green yard in VB..... (12/8/03)

:// Radio licenses cancelled

The FCC has cancelled a handful of licenses for failure to file a renewal application. Along with the license being cancelled, the station call signs have been deleted and will be available to use. Here's the list of stations that don't exist anymore...WBLB/1340 Pulaski VA, WTHU/1450 Thurmont MD, WMVA/1450 Martinsville VA, WVOV/970 Danville VA, Willis Broadcasting's WHLF/1400 South Boston VA, WBLT/1350 Bedford VA, WMEK/980 Chase City VA, Henrico Country Schools WHCE/91.1 Highland Springs VA, BBN's W221AA/92.1 Stafford VA, W299AD Salisbury MD, CSN's W298AG/107.5 Richmond VA and W278AJ/103.5 Blacksburg VA. No word yet if any of these stations will use its 30-day notice of termination to challenge the FCC's action..... (12/8/03)

Two brand new classified ads have come into VARTV. Oldies "Bay 101.7" WKWI Kilmarnock is looking for air personalities (Morning Show included) and salespersons. "The Rock Experience" WOBR/WKJX is looking for an Afternoon Drive Personality/Production Director. Just click "Classified Ads" on the left navigation panel for complete details. A contact at one of those stations has already received a reply just 15 minutes after being posted online - "Already got one reply......that's fast! Thanks for your help!" If your station/organization has any positions available (media orientated), get them on VARTV..... (12/8/03)

:// Ed Hughes wants to come back

Larry Bonko of the Virginian-Pilot updates readers on Anchor (WTKR/3/CBS) Ed Hughes' cancer treatment..... (12/8/03)

:// UPN27 news

Viacom O&O "UPN27" WGNT announced some behind the scenes moves recently. Bridgette Ward, previously with "ABC 33/40" WBMA Birmingham AL, and Chris Whitley, an AE for WGNT for four years, have been named local sales managers. Richard Harris has been named Business Manager moving from a similar position with WTKR (3/CBS). Finally, Paula Retz is the new Research Director who previously was at WAVY (10/NBC)/WVBT (43/FOX)..... (12/8/03)

:// CC Norfolk icon gone

"DJ Heart Attack" Mauzone, who wore several different programming stripes in the Cluster, has gotten the ax. Heart Attack was the PD for both Hip-Hop "92.1 The Beat" WBHH and Urban AC "Vibe 105.3 WSVY and was the APD and MD of Urban "103Jamz" WOWI. No word why Heart Attack was let go or who will replace him at his various positions..... (12/7/03)

:// WYSK's website gets redone

Free Lance-Star's Alternative "99-3 WYSK" Fredericksburg has given their website a complete makeover. This is in line with other Free Lance-Star properties getting new paint which includes fredericksburg.com, WFLS News and it! Magazine. The company also owns "Classic Rock 96.9" WWUZ. WYSK's website can be found at wysk.com..... (12/7/03)

A brand new Position Wanted ad has come into VARTV. Plus two other new postings within the last week or two. To view the listings, please click-on Classified Ads on the left navigation panel for ALL the details..... (12/7/03)

:// New calls for "93-7 Kick FM"

Sinclair's new Country outlet has requested the new calls WKCK-FM. The new website is kick937.com. From the website... 93.7 KICK FM is playing your song every weekday on the Kickin' Country Kitchen with Joe Hoppel. Joe will kick out your short order requests from noon to one... "It's the Kickin' Country Kitchen" with Joe Hoppel... Joe Hoppel's Country every Sunday morning at 6am. Joe will feature music that spans the decades that he has been in the country music business. He will also share a few stories behind the songs along the way...

Larry Bonko adds a little to what has already been reported on VARTV in today's Virginian-Pilot. Dave Nicholson of the Daily Press talks to Joe Hoppel about all of the changes. Hoppel says he's invited to the Hampton Roads Radio Group Christmas party this year. But went on to say not to expect him to show up..... (12/6/03)

:// The new Kick FM stops stunting, More on Sinclair

Sinclair Country "93-7 Kick FM" WKOC (new calls to come - how about WCMS-FM?) stop stunting at 12:06PM today ending the looping of Alan Jackson's "Gone Country" for its regular playlist. This is how it happened - UNEDITED. So begins a new "country" war in Hampton Roads. "93-7 Kick FM" essentially picks up where WCMS-FM dropped off and will battle Barnstable Country "97-3 The Eagle" WGH. Right now, VARTV hears that Joe Hoppel will have some kind of All-Request lunch show weekdays at noon. By the way, WKOC's RDS generator is already displaying "WELCOME TO 93-7 KICK-FM."

Former morning show co-host Eric Worden of the now defunct "93-7 The Coast," talks to Dave Nicholson of the Daily Press. Over at The Virginian-Pilot, columnist Dave Addis has his own take on the changes to the Hampton Roads radio landscape...

Don't be so too sure that the Triple A format returns to Hampton Roads on 106.1 (the Poquoson move-in) as the Sinclairs have been stating in Press Releases. The format wheel could land on something else. Something Hampton Roads doesn't have right now. Stay tuned..... (12/5/03)

:// Radio One leaves ABC for Premiere

Radio One's deal with ABC Radio Network's Urban Advantage Networks, has come to an end after two years. Premiere Radio Networks and Radio One have inked a two-year network radio sales representation deal. The new network, Premiere Urban One, will encompass Radio One stations, Clear Channel Urban stations, and Urban stations owned by other broadcasters. Premiere Urban One will be included for measurement in RADAR 80, which will be released in late March, 2004. Terms of the deal will not be disclosed. President/CEO of Radio One Alfred Liggins stated, "This new network will be a powerful way to reach African-Americans throughout the United States which will greatly benefit advertisers looking to connect with this growing and ever more affluent group of consumers. Radio One has five stations in the Richmond market. Source: UrbanInsite..... (12/5/03)

:// 2003 Richmond Parade telecast

The 2003 Richmond Christmas parade will be broadcast statewide on television. According to the Parade organizers, "This year, as the parade celebrates its 20th anniversary, it will make news again. For the first time in its history, the Richmond Christmas Parade will be broadcast on television statewide." "The crowd on the street is important, but going statewide is huge," said Jeff Marks, chairman of the parade's organizing committee. WTVR (6/CBS) will produce the telecast as it has done for over 10 years. The parade telecast will begin at 10AM tomorrow on Channel 6, WTKR (3/CBS) and WDBJ (7/CBS)..... (12/5/03)

:// Joe Hoppel bolts from WCMS for Kick FM

Joe Hoppel has been on the new WCMS - AM - for only four days. It didn't take long for him to accept an offer with Sinclair Communications' newly formatted WKOC (new calls coming) "93-7 Kick FM." He's already been heard on Kick FM during sweepers. But he hasn't ID-ed himself. Does he need to? This is a major coup for Sinclair. Negative comments about WCMS-FM going Rock and dumping Hoppel to AM have been flowing into a Virginian-Pilot web poll and here on VARTV. The two most popular names Hampton Roads Radio Group have been called in emails sent to me? A**holes and idiots. Half of the Top 20 "search strings" to VARTV have been some combination of WCMS, 100.5 and Joe Hoppel. Right now, VARTV hears Hoppel will have some kind of All-Request lunch. Sinclair had announced the John Boy & Billy Show (Country version) was to debut on Kick for mornings. This now could change. The Country Music DJ Hall of Famer was on WCMS-AM/FM for over 48 years. Who's next? Russ Cassidy? Photo: The VP..... (12/4/03)

:// Hot's GM is out

VARTV hears that Steve Hegwood, President of On Top, has fired the GM at Urban "Hot 102.1/107.9" WWHV/WWBR. John Tyler and an unconfirmed five sales people were let go. This sent one of the emails I received about this to speculate a possibility flipping to Triple A - the format that was sunk on Sinclair's "93-7 The Coast" WKOC. Highly unlikely... Stay tuned..... (12/4/03)

:// Star 94.1 has good Trend

Barnstable Broadcasting's Contemporary Inspirational "Star 94.1" WXEZ placed first in Arbitron's Winter Phase I (12+ demo) a couple of weeks ago with a 6.5. Second was Clear Channel Urban "103Jamz" WOWI in the low 6's and 3rd was a three-way tie at a 5.9 rating between Saga's "Classic Hits 106.9 The Fox" WAFX, Entercom's AC "2WD" WWDE and the now defunct Country WCMS. The Top 5 stations were all separated by just six-tenths of a point..... (12/4/03)

:// Another way to get into the holiday spirit

Using The Virginian-Pilot's INFOLINE telephone service... I'm told over 15,000 calls a day are received. Most are looking for traffic updates, sports reports, homework assignments for school age students etc. But one can call INFOLINE at 757-640-5555 (free call in the Hampton Roads area) and enter "1412" which has a selection of holiday music to listen to..... (12/4/03)

:// Traffic way up on VARTV

So far for the month of December, site traffic to VARTV.com is up 85 to 105% over normal weekday numbers. Again, I want to thank all the readers making this possible. Special thanks to Barnstable Broadcasting for blowing-up WCMS, Sinclair Communications for sinking The Coast and Radio One Richmond for seeing the light with Praise 99.3. Without your format changes, this would have been a "regular" week for me. Instead, I've spent many hours gathering information and was in constant contact with people - a lot of people. Please keep reading and remember you might be able to read some of the stuff you find on VARTV.com in your newspaper or scattered around the Internet, but why would you do that when it's here...

Would you like to see a VARTV style column in your newspaper? Expanded coverage of local media news and much more of it? Interested what your favorite station/DJ is doing? Let me know your thoughts! editor@VARTV.com..... (12/4/03)

:// That didn't take long

UPDATED: Well, it took no time at all to fill the "hole" left when Barnstable decided to jettison the longtime Country format on WCMS-FM for Mainstream Rock as "100.5 MAX FM" WXMM. Sinclair Communications strikes back and blows-up low-rated Triple A "93-7 The Coast" WKOC for Country as "Kick FM " just after 4PM with a new set of calls on the way. The last song on The Coast was "By the Way." This puts the new format on a blowtorch and will go head-to-head with Barnstable's Country "97-3 The Eagle" WGH. Kristen Croot, the last jock heard on The Coast, was audibly upset just before the switch around 4. Nobody had a chance to say their goodbyes... WKOC was AAA for over 12 years with the very brief exception when they were Rock "K-94." This is how it happened - unedited. By the way, the station "kicked-off" with Alan Jackson's "Gone Country."

Sinclair GM Lisa Sinclair tells AllAccess.com that former Barnstable WCMS PD Jack Prater will take the helm as PD for the new station. While other on-air additions should be named soon, mornings will be filled by Premiere syndicated John Boy and Billy (who already have an affiliate in NE NC and several throughout Virginia), Kristen Croot WILL still on for middays with Prater handling afternoons. "It's a happy day and a sad day at the same time," said Sinclair. "We're thrilled about the new station but we had to let some great people go." WKOC personalities Paul Shugrue and Eric Worden both exit. She went on to say to the Daily Press, "We feel we can attract a large portion of the people who listened to WCMS and those who aren't totally happy with Eagle... Country is a proven format in this market and we expect to achieve a big ratings increase."

Bob Sinclair told Radio & Records, WKOC's mix will lean towards gold-based titles, with 25% of the songs current and 25% of the songs recurrents. A full slate of music is expected to be uploaded by Friday, and the air talent should be in place by December 10. Interestingly, he went on to say the Triple A format will return to Hampton Roads. He told R&R that his company is seeking a new FM station in the Norfolk area that is expected to debut in February or March 2004 (possibly on new move-in 106.1.) The station will most likely adopt an eclectic Triple A format similar to that aired on WKOC until this afternoon. "The ratings weren't great for The Coast," he says, "but it did great business. We'll give the new signal a different name and make it a little more eclectic, but we'll try to use a lot of the same air staff." GM Lisa Sinclair added "There is a good possibility that the new station may be Triple A. It all depends on what is going on in the market at the time." Sinclair says Coast personalities Paul Shugrue and Eric Worden have been given "generous severance packages" and will be strongly considered for positions at the new station. Hampton Roads radio was boring up to last week. Wow..... (12/3/03)

:// Back to Gospel

Radio One Rhythmic jukebox "Hot 9-9-3" changed their call letters to WPZZ back on November 25th. As predicted earlier today on VARTV, they flipped the format to Gospel to match the new calls. They are now known as "Your New Inspiration Station - Praise 99.3." The station interestingly was Gospel at one time a couple of years ago. For two whole months. 99.3 was simulcasting the 105.7 signal until mid-April 2001 when Radio One signed-on "Praise 99.3" WPLZ. The WPLZ calls went to the 105.7 signal and 99.3 became WPZE. That didn't last long. Radio One got wind of Clear Channel's pending flip of "Oldies 106.5" WRCL to a CHR/Rhythmic. So one day before "106.5 The Beat" WBTJ signed-on, Radio One signed-on Hip-Hop "Hot 9-9-3" WRHH to flank market leader Urban "Power 92-1" WCDX. This didn't work. "The Beat" eventually shifted to Urban go head-to-head with "Power." "The Beat" became the undisputed Urban leader in Richmond; knocking "Power" down to a tie for 8th place in the overall ratings. "Hot" shifted to the Rhythmic format and went jockless. Oddly enough, 99.3 enjoyed its best ratings during that time...

As far as Gospel is concerned, it's a hot format on FM. WPZZ potentially can do very well, even not covering the entire Richmond market. Guess what the top rated station (12+) was in last month's Arbitrends for Hampton Roads? Barnstable's Contemporary Inspirational "Star 94.1" WXEZ..... (12/3/03)

A new Position Wanted ad has come into VARTV. A radio vet who owns his own travel company has the "itch" to get back to broadcasting. To view all listings, click-on Classified Ads on the left navigation panel for details..... (12/3/03)

VerStandig Broadcasting AC "Lite Rock 105.1" WJDV Harrisonburg VA has gone all-holiday tunes thru Christmas Day..... (12/3/03)

:// Cox continues carriage of Fox's Regional Sports

Fox Cable Networks Group and Cox Communications are expected to announce this morning an agreement to continue to carry Fox's regional sports networks on Cox's cable systems. Cox had threatened to take the networks off its systems' lineup as early as January 1. Cox has been complaining about the high cost of sports programming and also has been involved in a war of words with ESPN over that network's programming fees. Source: TelevisionWeek..... (12/3/03)

Thank you to all the readers of VARTV. November was another all-time record for traffic; an increase of 4.8% over last month's record. Thank you again...... (12/2/03)

:// Steve McKay featured

Steve McKay, PD of Entercom Modern AC "94.9 The Point" WPTE, is the week's "10 Questions with..." on AllAccess.com...... (12/2/03)

:// Sandy Thomas to voice WXMM

Voiceover talent Sandy Thomas signs-on for voice work at Barnstable's new Mainstream Rocker "100.5 MAX FM" WXMM and reupps with longtime client Infinity Hot AC "Mix 98.5" WBMX Boston. Thomas' new production company called "The Clubhouse" is currently being used at MAX FM..... (12/2/03)

:// Rejoice

Communications System's Contemporary/Traditional Gospel "Rejoice 100.9" WFMI Southern Shores NC features a live morning show with traffic updates from Metro Networks. The station also streams over the Internet; the link can be found on the Hampton Roads Market page on VARTV. The station puts a listenable signal into Southside Hampton Roads..... (12/2/03)

:// 100.5 MAX FM to get new calls

Barnstable's new Mainstream Rocker "100.5 MAX FM" will drop the WCMS calls in favor of WXMM. 100.5 had only one set of calls since signing-on in 1962 - WCMS. Hard to believe. Also, the station will be jockless through the holidays. Hampton Roads Radio Group is now actively filling new positions at MAX FM. Director of Programming & Operations John Shomby told FMQB the station is a "current-based Rock station, but not Active." For now, that means rotating 15 to 20 currents with '90s Rock and a few songs from the '80s and '70s. Over on the AM dial, WCMS' website is now back online..... (12/1/03)

:// Happy anniversary

Channel 27 in Portsmouth WGNT (UPN27) will be 50 years old on Saturday December 6th. It was 1953 when WTOV became Hampton Roads' third TV station (after WTAR, now WTKR and WVEC 9/19/53) . The station was first located in downtown Norfolk, as part of radio station WLOW. It moved across the Elizabeth River to the Spratley Street transmitter site several years later under new owner Tim Brite. He sold the bankrupt station to Pat Robertson, who in 1961 renamed it WYAH-TV, the cornerstone of the Christian Broadcasting Network (CBN). Channel 27 became WGNT under Ray Bottom, who sold it to Paramount Stations Group (now Viacom) in 1996..... (12/1/03)

:// How Channel 8's efforts to rescue animals led to a messy breakup

A very interesting article, to say the least, about former Channel 8 GM Tom Best in this week's Style Weekly. Scott Bass has the details at styleweekly.com..... (12/1/03)

:// 8 gets new Sports Anchor

Young Broadcasting WRIC (8/ABC) picks up Bill Voth for weekend sports anchoring duties. Most recently, Voth worked in a similar capacity at "ABC22" WVNY in Burlington VT. WVNY shut down their news operations on September 12 after starting newscasts just four years ago. 25 people lost their jobs including Voth. He was there just over a year. According to his old "ABC22" bio, Voth's a graduate of the SI Newhouse School of Public Communications at Syracuse University. Before coming to "ABC22," Voth was a sports radio talk show host in Syracuse. He then moved onto television as a sports reporter/photographer at WYFF (4/NBC) Greenville SC. Another layed-off "ABC22" alum has made to Virginia. Carl Leimer started as an overnight reporter for WVEC (13/ABC) at the end of October..... (12/1/03)

:// WCMS is done with stunting

Barnstable's new Mainstream Rocker "100.5 MAX FM" WCMS came out of its stunting at 3PM this afternoon with its regular playlist. Here's a little of their imaging. More to come..... (11/30/03)

:// Lyle Bradley passes

Lyle C Bradley Jr of Colonial Heights who had worked at several stations in Central Virginia, passed away Friday at the Southside Regional Medical Center Petersburg. He was 83. Lyle spent his last several years at WPVA-AM/FM in Petersburg (now "K95" and "Radio Disney 1290") retiring in 1985. Lyle also worked at WSSV, and WHAP in The Tri-Cities, and WLEE and WRVA-AM/FM in Richmond and was the last Operations Manager that WRVA-FM had under their old automated country format before shifting to Top 40 as "Q94" WRVQ. This is when he moved to WPVA..... (11/29/03)

A new Position Wanted ad has come into VARTV. To view all listings, click-on Classified Ads on the left navigation panel for details..... (11/28/03)

:// Keeps going on-and-on

Tidewater Communications Inc (Active Rocker "FM99" WNOR, "Classic Hits 106.9 The Fox" WAFX and Standards "Joy" WJOI/1230) and Bay Broadcasting (of the Eastern Shore) both filed Petitions for Reconsideration concerning Docket #02-76. This proceeding involved among other things, moving Sinclair's WEXM/106.1 to Poquoson as a Class A (up 6kW/100m). Sinclair won FCC approval to do so. And a new COL (Community of License) for Alternative "96X" WROX/96.1 from Cape Charles to Exmore VA. That would spell the end of the short-spaced 96.1 frequency in Hampton Roads. Also on the Docket was a request by Bay Broadcasting's "Bay Country 96.9(/106.5)" WBEY Crisfield MD to change its frequency from Channel 245A (96.9) to Channel 250A (97.9). Bay said that WBEY could avoid ducting interference that it receives from Millennium Radio Group's "Lite Rock 96.9" WFPG Atlantic City NJ and could operate with maximum Class A FM facilities at 97.9. The FCC denied Bay's request...

What we don't know is why the petitions were filed. They are not available online. The speculation is that Sinclair will move the format on 96X to the new Class A 106.1 frequency to beam from Poquoson. 96.1's downtown Norfolk coverage is spotty that's why they have the translator at 106.1 for that area. TCI was, or should I say IS, trying to prevent that..... (11/29/03)

:// WCMS-FM goes Mainstream Rock

Barnstable heritage country WCMS/100.5 dropped the Classic Country format in favor of Mainstream Rock just before 11:30PM. The station's first song was AC/DC's "Shook Me All Night Long" (which they're stunting with over and over). This is how it happened - unedited. Welcome the new "100.5 MAX FM." They'll be battling Saga's Active Rocker "FM99" WNOR and its sister station "Classic Hits 106.9 The Fox" WAFX. According to Barnstable, market research conducted "revealed an unmet need among Men 18-40 for a wide spectrum, hard-charging Rock station in the Hampton Roads market. '100.5 MAX FM' is designed to fill that need, and the name 'MAX' is intended to show our commitment to delivering the best rock station possible - one that doesn't compromise on its product or limit the range of its music to match some pre-conceived corporate notion of an acceptable radio format... MAX FM will deliver the best of Today's Rock along with some of the killer stuff from the 70s, 80s and 90s without all the talk and silly hype that has overwhelmed most other FM music stations..."

The station had been informing listeners with on-air announcements (1, 2) to get their country music "fix" at sister station "97-3 The Eagle" WGH. Earlier this morning, longtime morning host Joe Hoppel said "Today is Black Friday for TWO reasons..." WCMS 100.5 had been playing country music forever. The Classic Country format shifts to the AM band on WFOG/1050 (to get the calls of WCMS) which was country for most of its existence. AM 1050 had been doing Standards as "The Fog" for the last year and a half...

With only one FM Country station in Hampton Roads, does "97-3 The Eagle" WGH have a shot of becoming the #1 station, dethroning Clear Channel's Urban "103Jamz" WOWI? (11/28/03)

A new classified ad has come into VARTV. Barnstable Broadcasting is looking for a Midday On-Air Personality for "Oldies 92-9." That spot now is occupied by Amy York. Is York moving to the new 100.5FM? Just click "Classified Ads" on the left navigation panel for complete details..... (11/28/03)

WCMS-FM as we know it will be gone today. Joe Hoppel this morning said "Today is Black Friday for TWO reasons..." and also commented that the change will happen today. Do you need to glue your ears to the radio? Nooo. VARTV has the tapes, well Sound Editor program, rolling. You won't miss anything...

Entercom's AC "2WD" WWDE has gone all-holiday... for today at least. No word if this will continue thru Christmas Day. If it does, Hampton Roads will have two full-market signals with Christmas tunes with Barnstable's "Oldies 92-9, Hampton Roads' Official Christmas Music Station" WWSO (WFOG). If you live on the Peninsula - Hampton, Newport News, Williamsburg - there is a total FOUR(!) stations. In addition to 2WD and Oldies 92-9, there's "Surf 92.3" WSRV and "Xtra 99.1" WXGM..... (11/28/03)

:// VARTV offices closed

VARTV closed their offices just after 3PM. We all wish you a Happy Thanksgiving! We'll reopen at 5AM Monday morning. Of course we will be following what those folks over at Barnstable Broadcasting decide to do with 100.5FM. Do you have news, gossip or a hot scoop over the holiday weekend? Keep your emails and Instant Messages coming! (11/26/03)

:// WFOG-FM is coming back!

Nooo... Not the Easy Listening/AC format but the call letters to the 92.9 frequency. This is one of several changes being made within the Barnstable cluster in conjunction with a new format on 100.5. The WFOG call letters were on 92.9 for almost 25 years dating back to the early 70s until Barnstable decided to try an Urban Oldies format - Soul Classics 92.9 - on September 10, 1999. A month later the station took the calls - WWSO. The Urban Oldies were blown-up 26 months later for the current "Oldies 92-9" ..... (11/26/03)

:// Big HD push by Time Warner systems

Time Warner Cable plans to launch on Wednesday, Nov. 26 its first retail high-definition marketing effort, a massive promotion that will reach across 1,300 retailers nationwide. The promotion is designed to drive interest in HDTV, expected to be a huge hit this holiday season. As part of the promotion, HDTV set maker Pioneer will offer customers $500 cash back on a Pioneer HDTV set and Time Warner will pony up six free months of digital cable service, which includes HD content from Discovery, iN Demand, Fox Sports Net, HBO, Showtime and the broadcast networks. The offer will be available at about 1,300 retailers across the country in Time Warner's footprint, including Best Buy, Sears, Wal-Mart and Circuit City as well as regional and local audio and video stores, said Charles Haugabrook, VP of sales channel development at Time Warner Cable. It will run through February 8, 2004. Time Warner has systems in Eastern Carolina. Source: TelevisionWeek..... (11/26/03)

:// WXVA goes all-holiday

Clear Channel's Country "Xtra 98.3" WXVA-FM Charles Town WV (their studios are located inside the Winchester CC Complex) has gone all-Christmas. They're calling themselves "Christmas 98.3 - All Christmas Music, All The Time." Their website now only has a Christmas graphic - the rest is gone. Of course, that opens the door of speculation. Will the station revert back to country or fire-up a new format? A KISS clone is on top of that list..... (11/25/03)

:// More on WCMS moving to AM 1050; new format and calls on 100.5

From AllAccess.com... BARNSTABLE/NORFOLK Dir./Programming & Ops. JOHN SHOMBY calls ALL ACCESS to tell us that sometime in the next week Classic Country WCMS, currently at 100.5 FM, will be return to its former home on the AM band at the 1050 frequency, while the current Music For Your Life format with the calls WFOG has been dropped.

Longtime WCMS morning man JOE HOPPLE (Hoppel) is the only air personality who will make the move with the station back to the AM band, and he will continue to broadcast live weekdays from 6-9a. For the remainder of the day WCMS (AM 1050) will broadcast JONES RADIO NETWORKS' Classic Hit Country Format.

Due to the changes current WCMS morning show co-host JENNIFER ROBERTS will move to Oldies sister WWSO for similar duties. WCMS PD/afternooner JACK PRATER and midday goddess KAREN WEST both exit.

Although the cat can't be let out of the bag yet, SHOMBY tells us that once WCMS officially moves to the AM band a brand new format complete with new call letters will be announced for the 100.5 frequency...

In a press release received by VARTV from Barnstable states "Our goal is to provide interesting, entertaining, unique and compelling content across our six radio stations here in Hampton Roads so that we can, in turn, deliver the largest number of listeners / consumers possible to our advertisers... For our company to grow, we must continue to provide opportunities for our customers' business to grow first. To achieve that goal we must occasionally change a format or reposition the brand of one of our radio stations. Such is the case now with WCMS, 100.5FM. Though extensive market research, we believe that we have uncovered a very large and very underserved audience here in Hampton Roads. We believe that this large group of people will quickly make the New 100.5 FM their favorite radio station. This new radio station will be on the air very soon and it will broadcast from one of the best and biggest signals in the market; 100.5..." (11/25/03)

:// What's going at WCMS?

Was Barnstable 90s Country WCMS's last day was yesterday? As far as live jocks went at least. VARTV hears that everyone but Joe Hoppel and news reader Jim Long were fired. We also hear Hoppel and Long will be going over to Standards "The Fog" WFOG-AM/1050 to do the morning show. Morning show on Fog? The top-of-the-hour legal ID heard this morning at 6AM was "WCMS Norfolk, WFOG Norfolk." Joe Hoppel is simply saying on-air "Changes are coming to WCMS..." WCMS's website is blank except with a station logo and "coming soon..." Stay tuned.....

UPDATE: On-air announcements (1, 2) are telling country music listeners to start listening to sister station "97-3 The Eagle" WGH. What will become of 100.5? 1050? Classic Country? Standards? (11/25/03)

:// Reggie B upped

Reggie B, the MD for Radio One Urban "Power 92-1" WCDX, gets the nod as PD effective immediately. Reggie will also oversee sister Rhythmic "Hot 9-9-3" WRHH Petersburg..... (11/24/03)

:// B jock goes national

Lisa Carr, popular Hot AC "B101.5" WBQB midday host and MD, will be featured on this weekend's new edition of VH1's "True Spin" series. The camera crew was in the B's Fredericksburg studios last week, Lisa was on camera for a few hours. Check your local listings, but usually new episodes air on Sunday evenings at 10PM, then are repeated throughout the year - a lot..... (11/24/03)

:// Muhammad sentenced to two death sentences

In Hampton Roads, WVEC (13/ABC) broke the news first when Doug Aronson was live on-the-air when he received a phone call from Natasha Barrett in the media center at the Courthouse that Muhammad received the death penalty for capital murder as an act of terrorism and the death penalty for capital murder for killing more than two persons in a three-year period. About two minutes later, WTKR (3/CBS) broke into "Who Wants To Be A Millionaire" with Kurt Williams announcing the sentences. Flipping over to WAVY (10/NBC), still had no announcement; showing Pat Robertson's 700 Club. Four minutes after Channel 13's news, Channel 10 finally breaks-in with Ava Hurdle and tells viewers the decisions..... (11/24/03)

:// More on Clear Channel Norfolk's new GM

Reggie Jordan, CC Norfolk's new VP/GM, tells Larry Bonko of The Virginian-Pilot "...he's not planning any changes in programming for the stations..." Jordan's cluster includes Urban "103 Jamz" WOWI, Urban AC "Vibe 105.3" WSVY, Hip-Hop "92.1 The Beat" WBHH and Smooth Jazz/NAC "CD 107.7" WJCD. He replaced VP/GM Janet Armstead who exited the cluster back in August. Jordan came from Charleston SC where he was VP/GM (since 11/2002) of Citadel Broadcasting's 8-station cluster there. Previously, he was with Citadel in Syracuse NY (VP/GM 08/2001) after leaving the VP/Market Manager post at Clear Channel Richmond on April 30 2001..... (11/24/03)

:// NE NC station to go all-holiday

Easy Listening/Standards NPR station WZRU-FM/88.5 Roanoke Rapids NC will switch to all-holiday music on Friday, November 28 at 9AM On Wednesday, WZRU's full-power repeater on 90.5FM in Norlina NC will sign-on. 90.5 will cover the Virginia counties of Mecklenburg, Brunswick, Lunenburg, and Dinwiddie... as well as Vance, Warren, and Franklin Counties in NC..... (11/23/03)

:// Oldies 92-9 to go all-holiday

VARTV hears that Barnstable "Oldies 92-9" WWSO will go all-holiday Friday, November 28th. So far, this is Hampton Roads' third all-holiday station but first full-market signal to do so. What will Entercom's AC "2WD" WWDE do? Slowly add Christmas music to their playlist? Go all-out?..... (11/23/03)

:// Diane Letterman is back

Diane Letterman, the former news director at Saga's "Classic Hits 106.9 The Fox" WAFX, has landed a new gig at Barnstable Country "97-3 The Eagle" WGH. She'll be on Sunday's from noon to 6PM. Letterman was "on the beach" for 4 1/2 months. But it wasn't that bad, Saga bought-out the remaining three months of her contract (thru September). Letterman's departure was on the heals of MC Danner's (one-half of the former Jeff & MC) dismissal the previous month at The Fox. Both were replaced by high profiler Leila Rice who left her post at Metro Traffic..... (11/23/03)

:// Xtra decides all-holiday now

AC "Xtra 99.1" WXGM Gloucester has gone all-holiday and beats another Peninsula-based station to the punch. Bullseye Broadcasting 50s-60s Oldies "Surf 92.3" WSRV announced that they would go all-holiday after Thanksgiving. In markets where there has been dueling holiday formats, the second station to make the flip wastes no time in doing so. Does this change Surf's original date? Still no full-market signal in Hampton Roads has made the leap. The prime candidates are "Oldies 92-9" WWSO and AC "2WD" WWDE but anyone else? (11/23/03)

AC "Lite 97.5" WLTF Martinsburg will go all-holiday Friday November 28th..... (11/20/03)

ESPN's anti-Cox website is live..... (11/20/03)

:// Where Are They Now?

Former WVEC (13/ABC) personality Albert Zipp worked as a reporter and fill-in anchor in Hampton Roads in the mid to late 90s. He has joined West Virginia Media Holdings Company as primary anchor at WBOY (12/NBC) Clarksburg, WV. Zipp comes from "NBC4" KBTV Beaumont TX where he was Primary Anchor and Managing Editor. Albert received his Bachelor of Arts in Economics and Politics from Washington & Lee University and pursued his Master of Arts in Political Science at Texas A&M University. Source: MediaLine.... (11/20/03)

:// TV One and Comcast announce carriage pact

TV One, the new cable network targeting adult Black audiences, announced its first carriage deal with Comcast, which has ownership in the channel along with Radio One. When it launches in January, TV One will be available to 2.2 million subscribers on Comcast's analog tier in several cities including Atlanta, Detroit, Baltimore, Washington DC, Flint MI, Richmond and Ocean City. TV One says it will not be another BET (Black Entertainment Television). That cable net is owned by Viacom. TV One is also looking for a home. The two towns vying for the new net is Washington DC and Silver Spring MD. Contributing source: Mediaweek..... (11/20/03)

:// Z jocks putting in more air-time

Anyone noticed? Add an extra hour onto Zack Daniels' and Mike Klein's shifts and call it a day at midnight when "Hal" comes on. Jade gets squeezed out of the 10PM-2AM weekday slot. Was she fired or did she walk? Daniels is now heard 10AM-3PM after the Z Morning Zoo. Jay West keeps his four hours of airtime but now it's from 3PM-7PM. Mike Klein takes over at 7PM until midnight. This leaves the Z on-air line-up again without any Color diversity for a station playlist heavily influenced by Hip-Hop and R&B..... (11/20/03)

As reported on DCRTV, CC's AC WASH/97.1 has gone all-holiday tunes..... (11/19/03)

:// Station could get new COL

Joyner Radio of North Carolina wants to reallot their station WFXQ/99.9 Chase City VA to Creedmoor NC. This would move WFXQ much closer to the Raleigh market. In order to do this, Joyner requests that MainQuad move WZAX Nashville NC from 99.7 to 99.3. With that move, they also request Max Radio Country WQDK be relicensed from Ahoskie NC to 15 miles NE to Gatesville NC at 99.3. The FCC is seeking comment on these changes to the FM Table of Allotments. This isn't the first time, MainQuad and Joyner have tangled together on a "move-in." Joyner purchased WJMA/98.9 Orange VA, had it to reallotted to Midlothian VA and sold it to MainQuad..... (11/19/03)

An updated Position Wanted ad has come into VARTV. To view all listings, click-on "Classified Ads" on the left navigation panel for details..... (11/18/03)

:// DT sign-on

The cash strapped Commonwealth Public Broadcasting Corp (CPBC) recently signed-on Richmond's fifth digital signal. Sometime early last week, WCVE-DT/42 starting broadcasting under a STA - 8.9kW @ 1136'. Unless you're in the western parts of the Richmond metro, "you're not gonna get 'em." CPBC is just trying to get their stations on the air. In Northern Virginia, they recently signed-on WNVT-DT/30 and to save money they "shut-off" the analog signal of WNVT-TV/53..... (11/18/03)

:// WTKR's Mike Simon heads for higher ground

From Larry Bonko of The Virginian-Pilot... He'll soon be house hunting - In no time at all, Mike Simon found work... after WTKR cut him loose a few weeks ago. Starting next month, he signs on as the chief meteorologist at Sinclair "News 13" WLOS (ABC) Asheville NC; market #35 (Hampton Roads is #41). He'll do weather on the 5, 5:30, 6 and 11PM newscasts. "They gave me more money than I asked for," said Simon. Bonko goes on to say Simon and David Alan at WVEC (13/ABC) had the best on-camera presence in this market. I agree 100% (11/17/03)

:// Showtime's sister network to go HD

Movie fans have something to cheer about. Showtime Networks plans to launch The Movie Channel HD on Monday December 1. Shown in widescreen with 1080i resolution, December movies include "Bandits," "Hardball," "Novocaine," "Rollerball," "Sidewalks of New York" and "What's Worst that Could Happen?" ..... (11/16/03)

:// Richmond's Lite to get in the spirit

Clear Channel AC "Lite 98" WTVR/98.1 has been running promos stating that the station will start playing wall-to-wall holidays tunes beginning Thanksgiving Day. This is Lite's 3rd year in a row in doing so. The music will be heard thru Christmas Day..... (11/15/03)

:// NE NC station to go all-holiday

Convergent Broadcasting Soft AC "The Wind 97.1" WYND Hatteras/Nags Head NC will once again be programming all (holiday) music as it has done for the past (three) years, starting the day after Thanksgiving through Christmas Day. The Wind will continue to broadcast Manteo High School and UNC Tar Heel Basketball games. The music on WYND which is the home of "Easy Favorites" will become the home of "Holiday Favorites." (11/15/03)

:// Ho-ho-ho

Bullseye Broadcasting 50s-60s Oldies "Surf 92.3" WSRV has officially announced that the station will go all-holiday music starting Friday November 28. They are the first station to announce this in Hampton Roads. Surf plans on play holiday tunes thru Christmas Day..... (11/15/03)

:// Hampton Roads Summer Book

Better late than never, right? Arbitron released the Summer Book for Hampton Roads several weeks ago. Since the market is embargoed, it wasn't released to the public. BUT VARTV got it's hands on some of the "numbers." First was Urban "103Jamz" WOWI. The surprise is at second place. Just four-tenths of a point from tying WOWI was Contemporary Inspirational "Star 94.1" WXEZ. 3rd was AC "2WD" WWDE, 4th Modern AC "94.9 The Point" WPTE, 5th Active Rocker "FM99" WNOR, 6th 90s Country WCMS, 7th Rhythmic "Z104" WNVZ, 8th Classic Hits "106.9 The Fox" WAFX, 9th (plummeting from 2nd) "NewsRadio 790" WNIS and 10th was Country "97-3 The Eagle" WGH. Other ratings notables, Barnstable's 70s-60s Oldies "Oldies 92-9" WWSO drops to 12th, Hip-Hop "92.1 The Beat" WBHH soars above a 2.0, both AAA "93-7 The Coast" WKOC and Smooth Jazz/NAC "CD107.7" WJCD continue to slide and were tied at a 1.8. And welcome back 50s-60s Oldies "Surf 92.3" WSRV. The Peninsula station went live and local this Spring and shows up in the ratings for the first time since Hampton Roads had no Oldies outlet back in 2001. The dueling Adult Standards stations took an interesting turn. Saga's WJOI/1230 had the format all to themselves until Barnstable decided to drop the Gospel simulcast on WFOG/1050 for Standards. In the Spring Book, WFOG actually over took WJOI. In the Summer, WFOG has disappeared. What happened? The stations together were garnering almost a 2.0. Other stuff... the folks over at Entercom must be tickled pink. All four of their stations placed in the Top 5 in the 18-34 and 18-49 Women demos..... (11/14/03)

:// Correction

Brooke Shealy, formerly of Clear Channel Hot AC "Mix 107.5" WUMX Charlottesville, is now doing weekend weather at WRIC (8/ABC). She is not replacing Chesley McNeil as previously reported on VARTV. Shealy recently was the host for the latest national health webcast for the Crohn's and Colitis Foundation of America filling-in for national news correspondent Bettina Gregory. The filming took place last month in New York City and the webcast will be available at ccfa.org in January 2004. Before Channel 8 and Mix, Brooke did some weekend weather reporting for "NBC29" WVIR Charlottesville..... (11/14/03)

:// All CC Norfolk stations using RDS

UPDATED: Clear Channel Radio announced last month that it will install RDS generators at 192 of its FM stations in its Top 50 US markets by the end of November. CC Norfolk has accomplished that goal. They recently fired up generators for Urban AC "Vibe 105.3" WSVY, displaying "THE VIBE," Hip-Hop "92.1 The Beat" WBHH, displaying "THE BEAT," Smooth Jazz/NAC "CD107.7" WJCD, displaying "CD107-7" and Urban "103Jamz" WOWI, displaying "WOWI." The RDS technology enhances radio broadcasts by scrolling the artist name and title playing on the air, station call letters, traffic information and other locally-focused messages for immediate display on a listener's radio. It's unknown to what extent the Cluster will use RDS. The complete list using RDS in Hampton Roads is WHRV/89.5, WHRO/90.3, WBHH/92.1, WKOC/93.7, WPTE/94.9, WVKL/95.7, WROX/96.1, WXGM/99.1, WWDE/101.3, WOWI/102.9, WNVZ/104.5, WSVY/105.3, W291AE/106.1 and WJCD/107.7...... (11/14/03)

A new classified ad has come into VARTV. Barnstable Broadcasting is looking for a Morning Show host for Contemporary Inspirational "Star 94.1" WXEZ. Carla Isaac, the former Host, is already off of Star's website. Just click "Classified Ads" on the left navigation panel for complete details..... (11/13/03)

:// Oh, Channel 8

Young Broadcasting WRIC (8/ABC) interrupted programming Thursday morning to report a kidnapping from Southside Regional hospital in Petersburg. The story was complete with a description of the missing child. Only problem, there was no kidnapping. It was a drill. Other stations called the hospital when they heard scanner traffic and were told about the drill. Apparently WRIC failed to call. A short time later, WRIC did a cut-in to say there was "good news" and that there had been no kidnapping! They say they confirmed the story with Petersburg Police, who they say, had been kept in the dark about the drill. They promised to "look into" this "lack of communication." (11/13/03)

:// Oldies 95.9 to go all-holiday

Telemedia Broadcasting announced that "Oldies 95.9" WGRQ will soon become Fredericksburg's Hometown Holiday Headquarters. The station will officially begin playing continuous holiday music at 12:01AM on Friday, November 28 until Christmas Day. "We have heard a lot of feedback from listeners and the local community asking us to provide holiday music for the family throughout the course of the season and we have decided to respond to their requests," states General Manager, Tom Cooper. "While we set the stage for the holidays with seasonal music, we will continue to provide local hometown sports coverage like the High School Football playoffs as well as Virginia Tech Hokie football." Other programming changes will occur as a result of the holiday programming including the hiatus of "Coast To Coast Beach Favorites" until Sunday, December 28th and the move of Fast Talk With Benny Parsons to Monday evenings from 7–8PM on sister station "Thunder 104.5, Country That Rocks!" WGRX. The holiday format is expected to spread like wildfire this season..... (11/13/03)

:// Kearns to exit 13

Reporter Steve Kearns is parting ways with Belo Broadcasting WVEC (13/ABC). After 5 years at WVEC, he is leaving for a position with Northrop Grumman Mission Systems. Kearns, 41, took his first TV news job back in 1985 at WJAC (6/NBC) Johnstown PA. In 1990, he went to work in Harrisburg PA, before coming to Hampton Roads in 1995, where he spent a few years at WAVY (10/ABC) before making the leap to Channel 13 in 1998. Steve's favorite part about getting out of television? "No more neckties," he says. His last day at the station will be tomorrow, Friday, November 14..... (11/13/03)

:// Andy Fox attacker convicted

The video began with a familiar image to viewers of WAVY News 10: people covering their faces as reporter Andy Fox chased after them. Suddenly, a teenager in a tight, black outfit appeared in the frame. He waved a hand in Fox's face and sauntered off as the reporter doubled over in agony. "I Maced you," said the 17-year-old boy, who was dressed like a woman. On Wednesday, the boy was tried as a youth and convicted in Juvenile and Domestic Relations Court of malicious wounding with a caustic substance. Fox testified that he was filming a news report about prostitution when the incident happened. Video footage screened in court showed three people dressed as women standing around. At one point, Fox ducked behind a truck. Then, he approached the people, calling after them, "Come here. I want to know what you're doing here." The people walked away, warning Fox to get the camera out of their faces. Then Fox was attacked. Prosecutor Maria Holmes-Simms would not say what punishment the boy faces. Sentencing was not scheduled during the hearing. Fox, 43, said in an interview that he was surprised that the charge was not reduced but pleased at the conviction. He has worked at WAVY for about 16 years and said he is mindful of the risks he takes. Fox's report on prostitution airs tonight on WAVY (10/NBC) and WVBT (43/FOX). Source: The Virginian-Pilot..... (11/13/03)

:// Congratulations!

Heather Harwood of Mid-Atlantic Network Hot AC "B101.5" WBQB, gave birth to a bouncing baby girl on Friday. Darcy came into the world at 9lbs 5oz! Harwood is on maternity leave from B101.5's "Breakfast Flakes" morning show. There's a baby pic online now at b1015.com..... (11/12/03)

:// Messenger alert

VARTV has changed it's buddy names for the Instant Messenger platforms. AOL, CompuServe, Netscape and AIM users the new Buddy name is VARTV IM. Yahoo! Messenger users the new name is VARTVIM. ICQ users can add us to their Contact list by entering the ICQ number: 41804062 or editor@VARTV.com. Windows/MSN Messenger remains the same - enter editor@VARTV.com. Have you added VARTV to your buddy/contact list? Drop me an IM..... (11/12/03)

:// Tom Best IS out at 8, new GM hired

After 20 years at "News 10" WTEN (ABC) Albany NY, General Manager Robert Peterson is moving to another Young Broadcasting station, WRIC-TV (8/ABC). He replaces Tom Best who was with WRIC for almost nine years. Best was Channel 8's only GM since the station belonged to Young Broadcasting. Peterson will continue to also serve as Young's Vice President-Business Development and oversee WTEN until a successor is named there. "While I will always have fond professional and personal memories of my time with WTEN-TV in Albany, I am very excited about beginning a new chapter of my career in Richmond. After 20 years in Albany, I look forward to the new challenges and opportunities of managing a different station in a new market," Peterson said. Source: Television Business Report..... (11/10/03)

:// New Arbitron population estimates

Arbitron recently released new market population estimates that will be used for the Fall 2003 thru Summer 2004 Books (surveys). For markets in and around VARTV...

Hampton Roads stays at #40 with a new estimated population of 1,298,500 up 2.55%. The Black population is 31.6% (12+ demo)...
Richmond remains #56 with an increase of 1.59% to 876,700 people. The Black population is 29.7%...
Fredericksburg is #164 with 242,900 folks, an increase of 5.11%...
Elizabeth City-Nags Head market is #245 with 124,800, an increase of 2.38%...
Greenville-New Bern is #84 with 502,500, an increase of 1.39%...
Roanoke-Lynchburg is #112 with 407,800, an increase of 0.79%...
Charlottesville is #223 with 147,200, an increase of 2.08%...
Winchester is #225 with 146,400, an increase of 3.10%...
Harrisonburg is #264 with 98,100, a decrease of 0.1%...

DC will remain at #8 (4,041,300, an increase of 2.87% - Black 27.4% - Hispanic 9.9%) and Baltimore jumps one to #19 (2,236,800, an increase of 2.38% - Black 27.0%). The complete list of new estimates can be found at arbitron.com..... (11/10/03)

:// Premiere to cease distribution of Rick Dees Morning Show

I'm not sure if this is bad news but "the KIIS/Los Angeles morning veteran 'wants to focus his limited time' on his LA efforts and his Weekly Top 40 countdown program. That statement was issued by Premiere Radio Networks VP/Public Relations Amir Forester. As a result, Dees' syndicated morning program will no longer be offered by Premiere after December 31. Forester added that Dees' show will continue to air on XM Satellite Radio's channel 21, where it "continues to grow at a rapid pace." East Carolina Radio's Hot AC "98-1 OBX" WOBX was the only station in the area carrying Dees but canceled the contract with Premiere about three months. Contributing source: Radio and Records..... (11/9/03)

:// NBC to continue with its stunts

A 38-minute long "Friends" episode followed by a 40-minute "Super-sized" Will & Grace and "Scrubs" ending at 9:59PM. A typical Thursday night line-up on NBC. Beginning in January, 10:59:30 will be the new start time for local newscasts leading out of NBC's prime time schedule. NBC is going to end its programming 30 seconds early to give its affiliates an edge in local news and Jay Leno a head start on David Letterman..... (11/7/03)

New material has been added to VARTV's AV Gallery. Check it out! (11/6/03)

:// New channels and rates coming to Cox Hampton Roads

In-line with other Cox systems around the country, the Hampton Roads market will be receiving new digital cable networks on December 31. Cox Hampton Roads will be adding seven (7) new channels from Viacom: Noggin (6AM-6PM) and The N (6PM-6AM) in the Digital Discovery on channel 105, NickToons on 251, GAS on 252, MTV Hits on 253, VH1 Classic on 254, VH1 Mega Hits on 255 and VH1 Country on 256 will all be added to the Digital Variety package. First thing that caught my eye was "Where's MTV 2?" MTV Jams? VH1 Soul? How about Style? G4 - the gamers network? Boomerang? Even newer networks like FOX's Fuel? The anti-MTV music video network Fuse? Oh, by the way, as I predicted back on October 20, your cable rates are going up. If you subscribe to Cox Standard (Limited + Expanded), your rate increase is $2.60/mo (to $39.90/mo) or about a 7% increase. It gets worse for "subs" with digital cable receivers - an increase of 11% ($0.50) to $4.50/mo. Got all of the digital cable packages called Digital Cable Deluxe? Add an extra dollar to your monthly bill - an increase of 8% to $13.45/mo. For the latest information on the new changes go to Cox Hampton Roads' Digital Cable page. .... (11/6/03)

:// Channel 8 chief gone for good?

That's the question being asked from Richmond's Style Weekly about Channel 8's (WRIC/ABC) General Manager Tom Best. A very interesting article indeed. Go to styleweekly.com for details..... (11/5/03)

:// Richmond locals on DISH tomorrow

VARTV has learned that satellite TV provider DISH Network is making "good" on their new target date for the Richmond locals to be delivered on their system. Starting tomorrow (11/6), DISH subscribers in Richmond's DMA will be able to receive, for an additional $5.99/mo, the following Richmond TV stations...

WTVR (6/CBS)
WRIC (8/ABC)
WWBT (12/NBC)
WCVE (23/PBS)
WRLH (35/FOX)
WUPV (65/UPN)

The original date was supposed to be October 16. Other markets included in the new early November launch date are Albany NY, Baltimore MD, Boise ID, Columbia SC, Columbus OH, Greensboro NC, Missoula MT, and Wichita KS..... (11/5/03)

:// A couple of VA stations to change hands

Warrenton's WKCW-AM/1420 goes to Metro Radio Inc for $400,000. The seller was Way Broadcasting (Arthur Liu). WKCW is 10kW day/17 watts night. Metro Radio, headed by Bruce Houston, also owns WPLC-AM/1050 Silver Spring...

Ferrum College sells WFFC-FM/89.9 Ferrum to the Virginia Tech Foundation (Virginia Tech). The station broadcasts at 100 watts. Virginia Tech already owns five other stations and appears it doesn't want to stop there. The college has applied for several translators in central Virginia. By the way, Virginia Tech got WFFC for 10 bucks..... (11/5/03)

:// FCC Approves Broadcast Flag For TV

The commission yesterday approved the development of the technology, which will allow broadcasters to embed a signal in free, over-the-air digital TV programming so it can't be redistributed online. The RIAA last year expressed support for a similar technology for digital radio and webcasting. Yesterday's FCC decision applies only to over-the-air TV, however, and the broadcast flag is designed "to foster the transition to digital TV and forestall potential harm to the viability of free, over-the-air broadcasting in the digital age." The FCC said consumers' ability to make digital copies of programming for their own use will not be affected, and the flag will not force consumers to buy new equipment. Hardware must comply with the flag's technological requirements by July 1, 2005. CBS-TV parent Viacom was pleased with the commission's decision, calling the decision "a historic step forward for consumers." Source: Radio and Records..... (11/5/03)

:// Tan leaves 8

On WRIC's (8/ABC)11PM newscast last night, weekend anchor and weekday reporter Cheryl Tan announced she was leaving the station. In her good-bye, she said she was taking a job in Virginia Beach. VARTV hears she's headed for LIN TV WAVY (10/NBC) as an assignment reporter. Her husband, Doug Weider, who was the 11PM news producer at Channel 8, is already in Hampton Roads having taken a job as producer at Belo Broadcasting WVEC (13/ABC) just a few weeks earlier. Tan is a WFLS alumnus and was a reporter/anchor back in the 1990's before she left for "FOX24" WGXA Macon GA where she met Doug. She had been with WRIC for about 5 years, beginning as a weekday morning reporter, then moving to weekend anchor/weekday reporter in 1999..... (11/3/03)

:// Past violations cost tower owner $120,500 fine

Based partly on the company's history of noncompliance with its tower lighting and registration rules, the FCC (Friday) issued the maximum penalty against SpectraSite Communications for failing to properly register and install lighting on a pair of towers in Richmond, VA. While the fines for such violations would normally have totaled $13,000, the FCC ruled that SpectraSite — which has in the past three years been cited for 13 tower violations — has "apparent disregard" for the rules and adjusted the penalty upward to the statutory maximum." The prior forfeiture actions put SpectraSite on notice that the commission considers violations of the antenna structure rules to be serious safety-related infractions," the FCC said. "SpectraSite has been warned that further violations will result in even more serious enforcement action." The FCC also ordered the company to file within 30 days a plan for ensuring future compliance and directed the Enforcement Bureau to investigate SpectraSite's overall level of compliance with FCC rules. Source: Radio and Records..... (11/3/03)

:// Richmond TV rumblings

Has WTVR (6/CBS) filled their AM anchor opening? The position has been removed from WTVR's jobs website: wtvr.com. Greg McQuade has been filling in since Rob Cardwell moved to the evening, however there has not been an official announcement...

VARTV hears that the General Manager over at WRIC (8/ABC), Tom Best, has been dismissed. Perhaps even walked out the door by someone from Young Broadcasting? Also at 8, Brooke Shealy, formerly at Clear Channel Hot AC "Mix 107.5" WUMX Charlottesville, is now doing weekend weather at the station replacing Chesley McNeil who was filling-in. Shealy also did some weekend weather reporting for "NBC29" WVIR Charlottesville for a short while..... (11/1/03)

News Archives.....