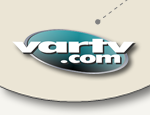 » If you have any news, updates, additions or corrections... e-mail them to editor@VARTV.com.




:// Richmond TV, new and "old"

WTVR's (6/CBS) Deborah Cox, wife of Channel 6's Sports Director Lane Casadante, returned on air yesterday after three months of maternity leave. At WTVR recently there has been a baby boom; primary evening anchor Stephanie Rochon and her husband had a child earlier this year, Casadante and Cox had their child back in late summer, and most recently morning meteorologist Marty Synder and his wife...

Over at WWBT (12/NBC), a new reporter is now on air. Christina White is now reporting for NBC12. She comes from KTVN (2/CBS) Reno NV. According to her Channel 2 bio, she's a native of Connecticut. Her first step away from home took her to Brown University in Providence RI. White's first exposure to the news business was as an intern at WPRI (12/CBS) Providence. Her first on-air job was in Redding CA with KNVN (24/NBC). After carrying her own camera for a year, White landed at KTVN..... (10/28/03)

:// Nothing to do with the media; Virginians will get this one

My wife called Sears to get service done on the all-frills fridge - the doors won't close perfectly. She was verifying our address with the CSR at Sears when a slightly heated debate arose. The CSR asked my wife what county we lived in. After my wife said "We don't live in a county," this rocked the CSR's world. "What do you mean you don't live in a county," stated the CSR. My wife said, "In Virginia, there are independent cities which don't belong to any county." After going back-and-forth, the CSR finished the call with "Just so you know, you live in Independence County..." (10/29/03)

:// Clear Channel Norfolk gets GM

Reggie Jordan is back at Clear Channel and back in Virginia, supervising the cluster that includes Urban "103 Jamz" WOWI, Urban AC "Vibe 105.3" WSVY, Hip-Hop "92.1 The Beat" WBHH and Smooth Jazz/NAC "CD 107.7" WJCD. He replaces VP/GM Janet Armstead who exited the cluster back in August. Jordan will have some immediate brainstorming to do. WOWI is #1 - fine there, WSVY outside of the Tom Joyner Morning Show is losing big to Entercom's "95-7 R&B" WVKL, and both WBHH and WJCD are doing lousy. 92.1 The Beat had a good bounce-back in the Summer though. Jordan comes from Charleston SC where he was VP/GM (since 11/2002) of Citadel Broadcasting's 8-station cluster there. Previously, he was with Citadel in Syracuse NY (VP/GM 08/2001) after leaving the VP/Market Manager post at Clear Channel Richmond on April 30 2001. VARTV heard last week from a source within Clear Channel that a new GM would be in place this week. This same source also brought up that nasty CHR rumor coming to Hampton Roads..... (10/28/03)

A new Position Wanted ad has come into VARTV. Just click "Classified Ads" on the left navigation panel for details..... (10/30/03)

..:: TV weather in Hampton Roads

New York Times "Your NewsChannel 3" WTKR (CBS) has been tinkering with itself lately. A couple of weeks ago, the station rebranded itself as Your NewsChannel 3. Now in the weather department, the Triple Doppler 7-Day forecast is being stretched out to 10 days! Days 8 thru 10 are being referred to as "Trends." 8 to 10 days? Whew... Remember back in the day, 3-day forecasts were the norm, then was pushed to five days. The standard in Hampton Roads was seven days. All three stations were using 7-day forecasts. Not any more..... (10/28/03)

:// 25 Charged in Cable Theft

Richmond police have charged 25 people with stealing cable television as part of Comcast Corp.'s crackdown on cable theft. The cable provider said Monday that police, working with Comcast's own team of investigators, issued citations to 25 people Friday. Investigators have turned over evidence to the commonwealth's attorney's office for prosecution. Other charges are expected. The 25 people charged on Friday were among 60 in Richmond that the company said it has identified to police as receiving unauthorized cable service. The company believes thousands of people in the Richmond area are stealing cable or getting free programming such as premium channels without paying for it. Comcast has more than 200,000 paying subscribers in Richmond, Ashland and the counties of Goochland, Henrico, Hanover, Chesterfield and Louisa. Source: Richmond Times-Dispatch..... (10/27/03)

:// New voices heard on Q101...

As in voiceovers. Ed Beck is providing the voiceovers and imaging for some of the new materials being heard on VerStandig Broadcasting CHR "Q101" WQPO Harrisonburg . There are also two female voiceovers being used, and both are from Ed's studios - Cristina DeRuggiero and Jess Westermeier. Ed's voice and imaging can also be heard on Brookneal's 1230 WODI, and was heard this past summer on Lynchburg's WLLL..... (10/27/03)

:// Richmond Summer 2003 Arbitron ratings

Clear Channel, back in the Summer of 2001, blew up "Oldies 106.5" WRCL for Urban "106-5" WBTJ. Brilliant move (higher ratings, younger demos.) In less than two years, The Beat is the urban leader in Richmond and now has a full point lead over Radio One Urban "Power 92-1" WCDX. Looking thru the numbers, Power has a slight edge with male listeners over The Beat but it's no contest with women. The Beat has a much wider margin lead over Power in that demo. Radio One's Rhythmic "jukebox" (jockless) "Hot 9-9-3" WRHH seems to be holding its own. What will they ever do with this station if anything? Switching gears... Guess what Richmond? You have a new #1 Alternative station - "102.1 The X" WRXL. Just over a year ago, Clear Channel decided to take stagnant ratings heritage Rocker "XL102" in the Alternative direction - to go head-to-head with Cox Radio's "Y101" WDYL. The X's lead over Y is just three-tenths of a point. More males than females listen to The X. Y has a slight edge over X in the female demos. The question is... "Can Richmond support two Alternatives?" That's being debated now in Chicago - "Q101" WKQX vs "The Zone" WZZN - both hovering around a 2. The format is struggling in several larger markets. In Hampton Roads, "96X" WROX garnered an anemic 1.8 this Spring... Clear Channel's CHR "Q94" WRVQ bounced back from a low point in Spring. The station is fourth overall in the younger demos (All Persons 18-34)... Since the market is embargoed, below is a brief overview (12+ demo) of the Summer '03 Book without getting too specific...




:// New station coming to Warrenton

The FCC granted a CP to Clark Communications on October 22 for 96.7 with 100 Watts in Warrenton VA. New calls of WYQZ-LP have been requested. Programming will be Christian/Variety..... (10/25/03)

:// Eyewitness News

This morning on LIN TV's WAVY (10/NBC) "WAVY News 10 Today," the #1 rated morning show in Hampton Roads, meteorologist Jon Cash is explaining to viewers to "turn your clocks back one hour" for Daylight Saving Time. Cash's big on-the-top-of-screen graphics state it's: "DAYLIGHT SAVINGS TIME" (10/24/03)

:// Winchester to get new radio station

Clear Channel's "Xtra Country 98" WXVA/98.3 Charles Town WV is moving to a new home to Stephens City VA (between Winchester & Strasburg). This will be a move-in to the Winchester market. It currently "rimshots" it. WXVA had requested and was granted a change to the FM Table of Allotments from the FCC. The request went unopposed. The station will double its power output to 6kW when it moves to Stephens City. The new antenna location is about 8 miles ENE of Stephens City. In Winchester, Clear Channel country "Q102" WUSQ is a powerhouse. There are no other country outlets in the market but in the ratings, interestingly, three out-of-market Clear Channel country stations do show up in the ratings (WMZQ, WKCY, WFRE). WXVA was a fourth out-of-market CC country outlet to show up back in the fall of 2001. Did WJMA leaving 98.9/Orange help with this move? Does CC keep XVA country when it moves in? (10/24/03)

Two new classified ads have come into VARTV. Free Lance-Star is looking for a Radio Engineer and a Radio Marketing Consultant. Previously posted, they are still looking for a Promotions Assistant and a Director of Operations for their Fredericksburg cluster. Just click "Classified Ads" on the left navigation panel for details..... (10/24/03)

:// Big Al on TV

"Big Al" Coleman, of WXGI/950's afternoon drive "SportsPhone," will moonlight with WRIC (8/ABC). Fridays, during "Good Morning, Richmond" from 6-7AM, he'll make his predictions on the weekend's NFL games. In case you aren't familiar with Coleman, he bleeds Washington Redskins. According to a Channel 8 news release, he also "plans to file reports on a variety of sports that will run with TV-8 newscasts and throughout the day [and] host sports specials including prime time." Source: Richmond Times-Dispatch ..... (10/24/03)

:// Star City news

I know Roanoke, I need to give you more space... Carter G is back on the airwaves. After 10 years in Roanoke, Carter moves to New Bern NC to take overnights at CHR "Hot 96 and 103.7" WRHT//WCBZ. "Hot" battles with CHR market leader "Bob 93-3" WERO in Eastern North Carolina..... (10/23/03)

:// What spin level reflects a station's initial commitment to a song?

That's the question Billboard is asking folks in the Industry. Billboard's Airplay Monitor is re-assessing the methodology behind their Airplay Adds feature and they're looking for feedback. Currently, a song becomes an Airplay Add for a station when it receives six (6) or more detections in a week for the first time. They're considering raising that threshold slightly, in the seven (7) to 10 range, but are open to any suggestions..... (10/23/03)

:// Fredericksburg to get a new radio station

A brand new LPFM. That counts, right? The Calvary Chapel of Fredericksburg was awarded a CP (Construction Permit) on Monday for a new L1 Class station (100 watts) at 99.9. Their parent company are the same folks who run "Praise FM" WJYJ/90.5, Christian Alternative "The Effect" W217BC/91.3 and a dozen or so translators across Virginia and one in North Carolina. The antenna will be located about two miles east of the center of Fredericksburg. Should cover that immediate area adequately. No word on programming..... (10/23/03)

:// Cox takes rate debate to the web, launches site to 'educate consumers'

Cable operator Cox Communications, continuing its public fight with sports programmers such as ESPN, on Thursday launched a Web site aimed at educating consumers and policy makers about what it called "the rapid, unrestrained" rise in programming fees charged by sports-themed cable networks.

The site-found at makethemplayfair.com contains background information, frequently asked questions and news articles related to the battle between cable operators and programmers over rising programming fees.

Atlanta-based Cox has been the most vocal of the cable operators balking at double-digit programming fee hikes being sought by some programmers, threatening to drop channels such as ESPN or Fox Sports if they don't ease off of their price increases. The announcement of the Web site's launch coincided with a press briefing in Washington Thursday morning by ESPN President George Bodenheimer, who, armed with a study commissioned by ESPN, blamed rising rates not on programming fees but rather on system upgrades by the operators to provide additional services to customers. Source: TelevisionWeek ..... (10/23/03)

:// New Director of Sales

Radio One Richmond brings in Linda Forem as the new Director of Sales to oversee all of the FM stations - Urban "Power 92-1" WCDX, Urban AC "KISS 104.7" WKJS, "Magic 105.7" WJMO and Rhythmic "Hot 9-9-3" WRHH. Forem is a Richmond native and has spent the last 17 years in radio and cable in the market..... (10/23/03)

:// Richmond "locals" on DISH Network

The #2 satellite TV provider DISH Network was supposed to be offering Richmond's local TV stations as of October 16. That hasn't happened. "The launch date for Super DISH and the associated local markets has changed," according to a company email. "DISH Network, America's fastest growing satellite subscription television service, reaffirmed October 14, 2003 that the company will begin offering new local TV channels in early November to Albany NY, Baltimore MD, Boise ID, Columbia SC, Columbus OH, Greensboro NC, Missoula MT, Richmond VA and Wichita KS. These channels will provide an alternative to local cable TV services and have been shifted slightly from a targeted mid-October launch..." No word yet to what channels are being added..... (10/23/03)

:// Cox Northern Virginia & Fredericksburg adding, shifting channels

October 28th seems to be a busy day for Cox Cable around the country. Several systems are adding a new bunch of channels to the respective line-ups including Northern Virginia and Fredericksburg. Both systems are getting the same channels added to their channel line-ups. For Northern Virginia, Cox adds Galavision on 101, MTV2 on 102, Noggin on 219, Style on 232, G4 on 233, Nicktoons on 234, Nick GAS on 235, MTV Hits on 236, VH1 Classic on 237, VH1 Mega Hits on 238, VH1 Country on 239 and NBA TV on 247. Two other changes include "The women in despair network" Lifetime moving to Channel 58 and Oxygen to Channel 79. Pay-Per-View Channel 51 on the analog tier will no longer be available to make room for the religious network - Trinity (TBN). Click here for Fredericksburg's new channel assignments..... (10/22/03)

:// I do

Barnstable Country "97-3 The Eagle" WGH midday goddess Nikki Landry played cupid during her shift today (10/21) as one of her listeners called in with a very special request. He wanted Landry to connect him with his girlfriend live on air so he could pop the big question. Match maker Landry took on the challenge and patched the two love birds through live on air. We're happy to report that she said yes! Source: AllAccess.com..... (10/22/03)

:// Michael Bryan gets PD

Entercom Greensboro Modern AC "98-7 The Zone" WOZN announced the appointment of Michael Bryan to the position of Program Director. "Michael has built a great reputation within Entercom already, first with the Virginia Beach cluster at [Rhythmic Z104] WNVZ (where he did Imaging and mid-days) and [Modern AC 94.9 The Point] WPTE (where he handled Imaging) and now in New Orleans where he has served as Creative Imaging Director of 105-3, The Zone (WKZN) and APD/mid-day talent at B-97 (WEZB)." (10/22/03)

:// DC media market profiled

The Washington DC media market including radio, TV and print is profiled this time around at mediaweek.com..... (10/21/03)

:// Comcast Internet users... listen up

It has been rumored in several places that Comcast plans to increase download speeds to 3 Mbps on its Internet service starting tomorrow for Richmond/Chesterfield area customers. The rumored date for WashBal is December 1..... (10/21/03)

:// Clear Channel Radio to roll out RDS

Clear Channel Radio has announced it will install RDS generators at 192 of its FM stations in its Top 50 US markets by the end of next month. The technology enhances radio broadcasts by scrolling the artist name and title playing on the air, station call letters, traffic information and other locally-focused messages for immediate display on a listener's radio. Both Washington DC and Hampton Roads markets are in CC's Top 50. Several months ago, CC's Urban "103Jamz" WOWI started using RDS. Right now it displays the stations calls - WOWI. The other stations in their Hampton Roads cluster are Hip-Hop "92.1 The Beat" WBHH, Urban AC "Vibe 105.3" WSVY and Smooth Jazz/NAC "CD 107.7" WJCD. Are those stations going to be included in the 192? ..... (10/21/03)

:// Virginia Beach based media company to acquire TV station

Max Media of Virginia Beach is acquiring television station "NBC 19" KLSB Nacogdoches TX from Cobb Corporation. The station is located in the 107th largest TV market - Tyler-Longview-Lufkin-Nacogdoches TX. At the same time, the CBS network has announced that it has signed a long-term agreement with the station. KLSB is scheduled to become a CBS Television Network affiliate during the first quarter of 2004. Max Media has been on a buying binge recently sucking up TV and radio stations in smaller markets. They have a radio station cluster in NE NC with Hot AC "Beach 104" WCXL/104.1, NewsRadio 560 WGAI, Country WQDK/99.3 and "Water Country 94.5" WWOC.... (10/21/03)

:// Don London upped

The Director of Programming for Entercom Norfolk, Don London, gets the nod to OM (Operations Manager) of the four station cluster: Modern AC "94.9 The Point" WPTE, AC "2WD" WWDE, Rhythmic "Z104" WNVZ and Urban AC "95-7 R&B" WVKL..... (10/20/03)

:// Cox Communications testing tiered Internet packages

The company is currently testing three different packages of Cox High Speed Internet service in select markets around country.

The current CHSI (Cox High Speed Internet) service will eventually will be renamed "Preferred." You get speeds of 3 Mbps downstream, 256 Kbps upstream with a total monthly cap of 30 gigabytes downstream, 7.5 gigabytes upstream. Price: Bundled - $39.95/mo Unbundled - $49.95/mo.

The new "Value" package is "designed to introduce the incredible benefits of a high-speed Internet connection to occasional users of the Internet and dial-up customers who are price sensitive." Speeds in this package are 128 Kbps up and downstream, total monthly cap of 2 gigabytes down, 500 megabytes up. Price: Bundled - $24.95/mo Unbundled - $29.95/mo.

The third package is called "Premier." It's "targeted for intensive Internet users looking for even more speed and bandwidth than currently available with our flagship product." Speeds in this package are 4 Mbps down, 384 Kbps up with a total monthly cap of 50 gigabytes downstream, 15 gigabytes upstream. Price: Bundled - $79.95/mo Unbundled - $89.95/mo.

These new offerings are only available in Middle Georgia, Arizona, Bakersfield and Northern Virginia (Premier is offered on a very limited basis here). Cox says new markets will be added this year without specifically naming them..... (10/20/03)

:// Attention HD viewers

The Starz! premium movie channel, A&E and The History Channel have announced that they would be offering high-definition additions to their regular cable and satellite feeds. No word on a launch date and "who" would be carrying A&E-HD and History-HD. Starz! HD (1080i) and Starz! Hi-Res (standard-def 480i but with the same 16:9 widescreen format and Dolby Digital 5.1 surround sound) are set to launch some time in December. A third new service, Starz! HD on Demand will be ready to go three months after any affiliate says it wants to run it. A&E and History have already been producing high-def programs for some time now including "Live by Request", and episodes of "Biography," both on A&E and episodes of "Modern Marvels" on History..... (10/20/03)

:// New channels coming to Cox Hampton Roads... kinda

Cox Communications Hampton Roads is doing away with a special mini-analog tier of cable networks. Called "Cox Plus," this six-tier package consisted of AMC (55), Spike TV (56), Court TV (57), Discovery Health (58), The History Channel (59) and ESPN 2 (60). For an extra $2.90/mo, a cable customer could get this package to complete the Cox Standard Cable package (Cox Limited + Cox Expanded + Cox Plus). Cox has now decided to include these channels in the Cox Expanded package. We received a large flier from Cox (~105KB) here at the VARTV HQ in Virginia Beach stating "Over the next 10 days, our contractors will be in your area performing the necessary work to include these channels onto your current Cox Expanded Service. All work will be performed outside of your home, within the public right-of-way." I've already been receiving these channels without paying for them. Oops, should I have said that? I turned the flier over and the last "bullet" stated "Look for more information and some exciting new channels coming your way in 2004." Lord, save me... Rate hike time..... (10/20/03)

:// Is this over with now?

Morning Producer for Modern AC "94.9 The Point" WPTE "Chuck and Jenna Show," Mary Kathryn Young, had her Press credentials and access to the sniper trial restored by the City of Virginia Beach. Having no proof of violation in "media rights" against Mary Kathryn, the Virginia Beach's Information Officer ordered her press access reinstated. "From everyone at The Morning Point, Thank you for all of the calls, emails, and words of support for Mary Kathryn. We are very pleased with the outcome and are happy to be moving ahead with the show." Mary Kathryn... was this your 15 minutes of fame? (10/16/03)

:// Movin' on up... again

Cox Radio Alternative Y101 WDYL APD/MD/afternooner Keith Dakin is returning to Alternative "FNX Network" WFNX Boston as their AMD/afternoons starting October 27. FNX Network GM Andy Kingston said "Keith Dakin is a multi-talented on-air host/musicologist with an understanding of FNX's audience sensibilities... FNX has a 20-year heritage of leading the curve musically and striving to continuously redefine the Alternative format..." His departure from Y leaves PD Mike Murphy looking for candidates to fill his MD/afternoon vacancy..... (10/16/03)

:// New reporter to join ranks

Carl Leimer will be joining WVEC (13/ABC) as an overnight reporter starting the last week of this month. Most recently Leimer worked as a nightside general assignment reporter at "ABC22" WVNY in Burlington VT. WVNY shut down their news operations on September 12 after starting newscasts just four years ago. 25 people lost their jobs including Leimer. He was there for two years. Originally from North Carolina, he got his start in the news business as a reporter intern at "NBC 6" WCNC Charlotte. In another life, Leimer worked in the corporate world for many years before deciding to pursue his love and passion for news. He is a graduate of the UNC at Charlotte and the Atlanta Broadcast Institute. In his ABC22 bio it stated "Because winters are too warm in his home state, he decided to head north and find out what snow and ice are all about... he enjoys working in the Green Mountain State, loves to ski, and plans to visit Canada as much as possible." That's all changed. Welcome back to heat and humidity..... (10/16/03)

:// Morning Point producer has credentials stripped

UPDATED: Mary Kathryn, the morning producer for Entercom Modern AC "94.9 The Point" WPTE "The Chuck and Jenna Show," had her press credentials stripped yesterday. She can no longer cover the John Mohammed Sniper Trial in Virginia Beach. Various local and national news outlets including the Washington Post were speculating as to why they were pulled from Kathryn. WVEC's (13/ABC) reporter/anchor Doug Aronson stated on-air to Regina Mobley that Kathryn said she was going to question jurors about the case. Aronson went on to say that's a big "no-no." The Point tells us "We have been granted liberty by our counsel to discuss all of the actual claims by both parties; The Chuck and Jenna Show and the City of Virginia Beach, tomorrow morning 10/16 between 530 and 10:00am.". Stay tuned..... (10/15/03)

:// EMF's translator app one step closer

The FCC has accepted EMF's (Educational Media Foundation) application for filing for a translator at 93.3/Portsmouth. EMF's parent company runs the Contemporary Christian network "K-Love" which can be heard on WAZP/90.7 Cape Charles and Christian Alternative network "Air 1." This translator is for 19 watts at about 330'. Petitions to deny this application must be on file at the FCC no later than 15 days from the date of the notice which was October 9. It's unclear what is planned for this frequency. A similar request by EMF for a translator at 96.9/Newport News was dismissed on the 8th..... (10/15/03)

:// All is well at WLRT/Hampton

Race Talk/Southern Rock "1490 The Outlaw" WLRT-AM Hampton has made some changes to their on-air line-up. The new one looks like this...

6-10AM: Larry Shiply
10-2PM: Penny Mitchell
2-6PM: Keith "Bucky" Bennett
Evenings/weekends: NASCAR races & talk shows...

1490 The Outlaw carries ABC News and Paul Harvey who was dumped by Barnstable's 90s Country WCMS/100.5 this past Spring. The station is looking forward to getting a new transmitter in the next week or two - providing better coverage to all of Hampton Roads and the Eastern Shore..... (10/15/03)

:// Scope gets new arena announcer for Admirals

Entercom Modern AC "94.9 The Point" WPTE PD/afternoon driver Steve McKay has signed on as the arena announcer at the Norfolk Scope for the AHL Norfolk Admirals. Source: AllAccess.com..... (10/15/03)

:// B101.5 welcomes new jock

Mid-Atlantic Network's Hot AC "B101.5" WBQB announces the hiring of Crystal McKenzie, former Music Director and host of the "Pure Crystal Radio Show" on XM Satellite Radio. She joins Baxter on the popular Breakfast Flakes morning show beginning November 1 to fill in during Heather Harwood's maternity leave. Crystal has been a morning show fixture on "Z95.7" KZQZ San Francisco and "Arrow 108" Sacramento and she also had the #1 midday show at WZPL in Indianapolis. Ironically, Crystal and Baxter competed against one another during the mid-late 80's in Orlando... Baxter was at DIZ and Crystal at cross-town rival BJ-105..... (10/14/03)

:// HD programming from UPN

The Viacom-owned UPN network will offer for the first time ever HDTV broadcasts of "Star Trek: Enterprise" and "Jake 2.0" starting tomorrow, stated in a press release. "Star Trek: Enterprise and Jake 2.0 are the perfect shows for UPN to make its high definition television debut as we showcase the spectacular special visual effects of these shows with the richness and clarity of HDTV images," said Dawn Ostroff, President of Entertainment for UPN. "This is just the beginning and we're looking forward to expanding our high-definition broadcast to other nights of our schedule." Both shows will be produced in HDTV's highest definition format, 1080i. This season, UPN will also broadcast select feature films presented on the "UPN Movie Friday" in HD beginning with the broadcast network premiere of "Double Take" on Friday October 24 (8-10PM). The Hampton Roads O&O "UPN27" WGNT has already been showing select movies in true HD..... (10/14/03)

:// Cox to start leasing HD STBs

Cox Communications CEO Jim Robbins said his company will stop selling HD receiver (STB) boxes in stores (at $499 a pop!) in favor of leasing; customers are complaining that retail's too pricey. Cox expects to have HDTV (now in 56% of its markets) available in 85% of its markets by Dec 31 and will eventually offer a free tier of local channels and more popular networks in HDTV. Cox has systems in Fairfax, Fredericksburg, Roanoke and Hampton Roads. Source: CableWorld..... (10/14/03)

:// 2003 Radio Megablast Awards nominations are in

UPDATED: Here is your chance to vote for one of the five most nominated folks/companies/stations in each category -- according to your nominations -- for the upcoming Radio Music Awards to be televised on October 27, from 9-11PM on NBC. The winners of these Radio Megablast Awards to be presented at a special Industry Awards Party. The voting is hosted by AllAccess.com. Several folks in VARTVland have been nominated - Mike Klein at Entercom's Rhythmic "Z104" WNVZ for "Best CHR Rhythmic Personality," Steve McKay at sister Modern AC "94.9 The Point" WPTE for "Best Hot AC Program Director" and Jason Goodman also at The Point for "Best Hot AC Assistant Program Director" AND "Best Hot AC Air Personality". Click on the RMA logo for the special page on AllAcess.com and support your Virginia personalities (who are the best by the way...) Voting ends TOMORROW..... (10/14/03)

:// Sniper Trial starts today and Richmond stations are ready

With the first Sniper Trial getting underway today here in Virginia Beach (½ mile away from the VARTV Global HQ), all three Richmond TV stations have sent their SAT Trucks and crews to Hampton Roads: Rob Richardson for WWBT (12/NBC), Jennifer Roth for WRIC (8/ABC) and Ric Young for WTVR. Also, WTVR has once again brought in an additional SAT Truck from sister station WTOC (11/CBS) in Savannah GA...... (10/14/03)

:// WTVR has rolled out its new look

As predicted, Raycom Media's WTVR-TV/DT are now branding themselves on-air as "CBS 6, Where the News Comes First." In addition to the rebranding, Channel 6 has also introduced entire new graphics packaging. It looks more professional, no longer looking tabloid style, which WTVR has had the past several years. VARTV reported two weeks ago that 6's website at wtvr.com was already sporting the new positioner of "CBS 6" ...... (10/14/03)

:// Recently named Sports Director at 8

Overlooked in the continuing story of Hurricane Isabel was WRIC (8/ABC) decision to promote Grant Kittelson to sports director. The Virginia native and JMU alumnus had been weekend sports anchor for the ABC affiliate since the fall of 2000. He replaces Kevin Brandmeyer, who resigned this summer to attend Columbia University's business school. Channel 8 also named longtime local sportscaster Rick Stoss executive sports producer, and in effect, put him in charge of the department. He'll be responsible for planning and coverage. Source: Richmond Times-Dispatch ...... (10/11/03)

:// New line-up at Surf

Bullseye Broadcasting's 50s-70s Oldies "Surf 92.3" WSRV announces their new, live on-air line-up:

6-10AM: Jimmy Steele
10-3PM: Ron Jeffries (formerly mornings at "Xtra 99.1" WXGM)
3-7PM: Steve Thomas
7PM-12M: A C Walker
Weekends: Christy Lynn


The station tells VARTV that Ron and Steve bring a wealth of knowledge of Oldies to Surf 92.3. Recently, Steve received a phone call from a member of the 70s group "The Jaggarz" known for the song "The Rapper." He lives on the Peninsula and listens to Surf 92.3! Also WSRV has two openings available. Just click "Classified Ads" on the left navigation panel for complete details ...... (10/10/03)

:// MainQuad to get a fourth Richmond area signal

Yep... for $6.25 million, MainQuad is purchasing WJMA/98.9 Midlothian from Joyner Broadcasting. Joyner hasn't had the station for long - a couple of months - a swap made with Piedmont Communications with other stations involved. There was so much speculation to what Joyner was going to do with the format and station. Now we know and this throws a wrench into things. Moreover, MainQuad's new frequency at 98.9 will be their best! Here's a graphic of the proposed Interference Free Contour (57dBu) when they broadcast from the new antenna location. "Smooth Jazz 93.1" WJZV, "ESPN Richmond" WARV/100.3 and 80s-90s Hits "Star 107" WBBT/107.3 do not cover the entire metro Richmond area. Does MainQuad move one of those formats to the new signal or do they start something new - for them? A shocker... STAY TUNED..... (10/9/03)

:// RiverDogs partner with ESPN Richmond for game broadcasts

The Richmond RiverDogs of the UHL (United Hockey League) will partner with MainQuad owned "ESPN Richmond" WARV/100.3 for broadcasts of all RiverDogs regular season and playoff games for the 2003-04 season. The broadcasts will feature a 15 minute pre-game show and 10 minute post-game wrap up. "We are very pleased to be able to partner with MainQuad," said RiverDogs Director of Broadcasting John Emmett. "We think ESPN radio is a natural fit for the RiverDogs," Emmett added. RiverDogs games will also be webcast at riverdogshockey.com. John Emmett will handle the 'Dogs play by play chores. The upcoming season will be Emmett's sixth calling pro hockey in Richmond. He has also broadcast junior hockey in the AWHL and WHL. Emmett's play by play background includes pro baseball, arena football, and NCAA football and basketball for stations in Arizona, California, Montana, and Washington..... (10/8/03)

A new classified ad has come into VARTV. Free Lance-Star is looking for an Assistant Radio Engineer for their Fredericksburg cluster. Just click "Classified Ads" on the left navigation panel for complete details..... (10/8/03)

:// Quote of the day

Mothers, lock up your children: Michael Jackson is co-directing a film and casting is about to begin. The movie, which Bryan Michael Stoller is also directing, is based on the book "They Cage the Animals At Night" Source: MSNBC Entertainment..... (10/8/03)

:// HD Cable available in Richmond

Comcast Richmond is out of the beta testing phase and is rolling out HD Cable to Richmond area customers. The channel line-up looks like this...

173 - ESPN HD
174 - iNDEMAND HD
175 - iNDEMAND HD2
178 - Showtime HD
179 - HBO HD
180 - WRIC-DT (8/ABC)
181 - WWBT-DT (12/NBC)


:// TV news briefs

Gene Cox has stopped anchoring the 5:30PM newscast for WWBT (12/NBC). Gene Lepley has expanded his duties to now anchor that newscast. Nothing official has been announced, so this might be temporary. More to come...

In other Channel 12 news, reporter Christi Wicks appears to have left the station. Her bio has been removed from WWBT's website and she hasn't been on-air for some time now...

Over at Lin TV's WAVY (10/NBC), morning show co-host Kerry Mattson announced her engagement; showing off her ring to co-host Don Roberts, meteorologist Jon Cash and viewers. I didn't catch the gentlemen's name or date..... (10/7/03)

:// Cox cries: ESPN and FSN jacking up our prices

Upset about rising cable prices? Don't blame the messenger. A new Cox Communications campaign actually puts the blame on ESPN and Fox Sports Networks for the rise. Cox, the country's fourth-largest cable provider, claims that the two networks account for 32 of the company's costs but just 8 percent of its viewers. Both networks, whose contracts run out in the next six months, want rate increases of 20 percent or more this time. Neither contract has been renewed yet by Cox, and the company is apparently pondering whether or not it's worth the extra cash to keep them on. Cox has been studying focus groups to monitor whether a lack of ESPN or FSN would spur a switch to satellite. Another possibility would be making the sports channels into premium choices, though ESPN and FSN obviously are opposed to that. Cox has systems in Hampton Roads, Roanoke, Fredericksburg and NoVA. Source: Media Life..... (10/7/03)

:// WJLZ now in stereo

The fine folks over at Christian Contemporary WJLZ/88.5 Virginia Beach tell me that they are now broadcasting in stereo. This is the second of two big events the station has gone through recently. Previously known by the calls WODC, the station was located behind the Open Door Chapel (WODC) on Virginia Beach Blvd for the longest time. The Church decided not to renew their lease and the station moved west on the Boulevard to the Little Neck Towers office building. WJLZ also has three translators around Hampton Roads - in Chesapeake W279AD/103.7, Norfolk W280CX/103.9 and South Norfolk/Portsmouth W250AE/97.9; all relaying the new stereo signal..... (10/6/03)

:// College station chucks Jazz

Elizabeth City State University's radio station WRVS/89.9 dumps its mostly Jazz format it has had for the past four years back to mostly Urban. Previously known as "Jazzy 89-9," they will now be known as "89-9 ECSU." The Gospel "Morning Joy" show remains at 6AM with R&B filling the rest of the day until 7PM. All Hip-hop takes over at 7PM to 10PM. At 10PM, the station stirs towards an Urban AC sound until sign-off at 1AM. WRVS covers NE NC and puts in a decent signal on the Southside of Hampton Roads..... (10/6/03)

:// Battle of the Brains gets new TV home... again

It was announced yesterday that the local high school quiz competition "Battle of the Brains" has a new TV home. WTVR (6/CBS) will air the 2003-04 competitions at 9:30AM Saturday mornings. Battle of the Brains has been a fixture in Richmond, and was for many years broadcast on WCVE (23/PBS). A few years ago, the name of the competition was changed to "Challenge 23." The title Battle of the Brains returned last season when the competition moved to RICH-TV, the community cable outlet on Comcast Cable in the metro Richmond area. In addition, Channel 6's Cheryl Miller is the new host of the competition. RICH-TV provided a home for the competition when WCVE no longer was willing to broadcast it in 2002. However, for those without cable, as well as families outside the metro area who didn't have Comcast Cable, watching the competition last year was basically impossible. The quiz competition now has its own website at battleofthebrains.net..... (10/4/03)

:// Admirals get games on radio

The Norfolk Admirals of the AHL (American Hockey League) have announced a new home for their radio broadcasts. Saga Communications' Standards "Joy" WJOI/1230 will broadcast all 80 games for the 2003-04 regular season. Dave Paulus, GM for Saga's Hampton Roads cluster which also includes "FM99" WNOR and "Classic Hits 106.9 The Fox" WAFX, said "We are thrilled to become a part of the Admirals organization." The first two seasons in the AHL, the Admirals were on WHKT/1650 which is now a Radio Disney outlet. Last year, the Admirals signed a one year contract with Ron Cowan's Hot Talker "1450 The Buzz" WBVA. Todd McKeating, the Admiral's Director of Operations, says the team and station owner had a "contentious relationship last winter." McKeating decided to look elsewhere this summer. The Admirals games will continue to be simulcast on the Internet at SportsJuice.com. The first game on WJOI will be on October 8 for the season opener at Wilkes-Barre..... (10/3/03)

:// WLSA/105.5 Louisa in disarray

A VARTV reader had asked me if I knew anything about "Country 105" WLSA/105.5 Louisa being off-the-air since the Hurricane. In the middle of my investigation, the same reader emails me back and tells me they had visited the station site. "It is two old trailers. There was no one around and both doors were wide open, the whole place is filled with what I would call garbage... There is a sign (stating that) they are "temporarily" off the air, but from the look of things, if it required any kind of financial outlay to fix whatever is wrong, then I'd say it will be a long time. I've seen a few small stations but nothing quite as unprofessional." Well, the station is in the process of being purchased by Piedmont Communications along with Country "C103" WCUL/103.1 from Joyner Radio. Piedmont is selling WJMA/98.9 Midlothian to Joyner Radio of NC. Both WCUL and WLSA will use the same studio location or WLSA could use the former studios of WJMA in Orange for the new location of WLSA? One thing is for sure, both stations won't be doing country. "There's a lot of overlap of listenership. We don't need that. We need to offer people some choice," John Schick, President of Piedmont Communications, said. "Certainly, there will continue to be a country station in this market run by us. The question is which one." (10/2/03)

:// New page on VARTV

A new page called Guest Commentary/Reporter has been added to VARTV. Check it out! A new link on the left of the page has been added - Guest Reporters - under the Extras section..... (10/2/03)

:// Julie Bragg's absence

During WWBT's (12/NBC) 4PM newscast "First@Four," Gene Cox announced the reason for Julie Bragg's absence. She got married over this past weekend to one of the photogs at the station. Bragg is a Richmond native, having graduated from J R Tucker High School before going on to JMU. She came to Channel 12 from WSLS in Roanoke. As mentioned, she co-anchors WWBT's 4PM news and also is their medical reporter..... (10/2/03)

:// New night jock at The X

For the past week now it appears Clear Channel's Alternative "102.1 The X" WRXL has a new night jock. Gone is Eric and "The Eric Show" who has been with the X shortly after the station segued from Rock (XL102). A link to his bio is off The X's website but his page is there at wrxl.com/eric.html. Wonder how that'll be there after this writing. The new jock, Crash, can be heard weeknights 6-10PM..... (10/1/03)

..:: Station won't make it's launch date

Word Broadcasting's newly acquired 50kW daytimer WCKO/1110 Norfolk won't return to the airwaves on October 1 as planned. On July 28, 2003 they closed on WCKO from Metropolitan Broadcasting Co. Metropolitan had a LMA with FreeFall Communications to operate the station. The format was Black Gospel/Talk before going dark on July 23, 2003 after the LMA with FreeFall expired. Word has been remodeling the transmitter building and is replacing the old transmitter and installing a new backup one. That's where the delay has been. They had to get a transmitter from Albany NY to Jacksonville FL - where their sister station is. Word has set up studios in the old sanctuary building of Rock Church located on Kempsville Rd in Virginia Beach. When the station returns to the air, it will have a new format consisting of charismatic/Pentecostal talk and health-related programs. Look for a mid-October launch with new call letters..... (9/30/03)

..:: WTVR-TV to rebrand... again?

It sure seems that way. Going to WTVR.com, you'll see that they will now be known as "CBS6 - Where The News Comes First." The Raycom Media station has had several positioners the last several years. The "TV Guide" still uses "NewsChannel 6" - used several years ago. More recently they have been known as "News 6" - part of the "News 6 Network." What's odd is that the on-air change hasn't taken effect yet. Usually websites lag behind station changes..... (9/30/03)

..:: Local show has new home and times

The Bopst Show will hit the Richmond airwaves Thursday October 2nd on WCLM/1450. The new hours for the Bopst Show are Thursdays & Fridays 5-8PM. Chris Bopst's show was previously heard on RadioRichmond's Standards "Unforgettable 1320" WNVZ until that was dumped for Spanish "Selecta 1320". WCLM covers the immediate Richmond area quite well..... (9/30/03)

..:: Sinclair WINS!

Sinclair who owns "NewsRadio 790" WNIS, "TalkRadio 850" WTAR, AAA "93-7 The Coast" WKOC & WEXM/106.1 and Alternative "96X" WROX won FCC approval to move the 106.1 frequency to Poquoson. It's currently licensed to Exmore on the Eastern Shore. The parent company of Active Rocker "FM99" WNOR, "Classic Hits 106.9 The Fox" WAFX and Standards "Joy" WJOI/1230 - Saga Communications (aka Tidewater Communications) fought hard - REALLY hard - for this not to go through. The entire proceeding for this particular Docket was very entertaining to read to say the least - comments, counter-comments, comments to counter-comments etc. The speculation is that Sinclair will move the format on 96X to the new Class A 106.1 frequency to beam from Poquoson. 96.1's downtown Norfolk coverage is spotty that's why they have the translator at 106.1 for that area. The 96.1 frequency will be reallotted to Exmore as a Class B. That would spell the end of the short-spaced 96.1 frequency in Hampton Roads. The license for WEXM/106.1 would be modified to show Poquoson and a Class A status. A new Class B station at 97.9 will be allotted to Belle Haven (very near Exmore) and a new Class A at 105.9 Nassawadox. Filing windows won't be opened for those two new allotments right now. Also on the Docket was a request by Bay Broadcasting's "Bay Country 96.9(/106.5)" WBEY Crisfield MD to change its frequency from Channel 245A (96.9) to Channel 250A (97.9). Bay said that WBEY could avoid ducting interference that it receives from Millennium Radio Group's "Lite Rock 96.9" WFPG Atlantic City NJ and could operate with maximum Class A FM facilities at 97.9. The FCC denied Bay's request. The FM Table of Allotments officially changes on November 13. Expect Sinclair to file two Form 301's (minor change application for a construction permit) very soon. They have 90 days from September 25th to do so..... (9/29/03)

..:: alarma del servicio

I've notice that some visitors to VARTV enter the website using the site's IP address (http://63.220.9.55/) instead of www.VARTV.com. No problem with that except next Monday (9/29) that IP address will no longer be valid. You'll need to re-add VARTV to your Internet Explorer/AOL Favorites and/or Netscape Bookmarks for the www.VARTV.com URL to show up. For the computer savvy people, you know what to do..... (9/27/03)

..:: Station does 36 hour marathon for Hurricane victims

"1490 The Outlaw" WLRT is the American Red Cross Broadcast Center for Hampton Roads, as the station takes to the air for a 36 hour marathon to raise money and food donations to help the organization. Radio DJ and station General Manager Chuck Hall is hosting the marathon for the entire 36 hours, nonstop with no sleep. The event is being held at the Main gate to Langley Speedway, and listeners are asked to bring money or nonperishable foods to the location to help hurricane Isabel victims in the Hampton Roads area. The American Red Cross has a large RV on the site to collect items, and assured Chuck that everything turned in will stay in the Hampton Roads area. Area racing celebrities, such as Super Street driver Jill Brinson, who races at Langley have been appearing and issuing challenges to help boost pledges and donations. "We are reaching out to everyone in Hampton Roads, to raise as much as we can to benefit the victims of this terrible hurricane that devastated our area," said David Lyons, WLRT Production Director. "There are still 400,000 in many parts of our listening area without power, food or water." This is the second time that Chuck Hall has hosted a marathon, the last time was in September 2001 which lasted over 50 hours, and raised more than $30,000. The marathon began at 10AM Friday and will continue until 10PM Saturday, September 27th. More information is available at the station's website, www.racetalklive.com, and pledges can be made via the Internet by instant messaging, "racetalklive" is the screen name for AIM, MSN and Yahoo directly to Chuck at the site..... (9/26/03)

..:: Free Lance-Star stations' ticket sales to go to cause

Free Lance-Star Country 93WFLS, "Classic Rock 96.9" WWUZ and Alternative 99-3WYSK are coming together to help those in need. All proceeds from the ticket sales to the upcoming Fall Fest 2003 will go to the American Red Cross Hurricane Isabel Relief Fund. Country star Clay Walker will headline the event on Saturday October4th at the Fredericksburg Fairgrounds from 11-6PM. Also performing will be classic rockers Blue Oyster Cult, Country singer David Lee Murphy and Alternative bands Driftwood and Manbug. Tickets are $30 in advance and $40 on the day of the show. Source: AllAccess.com..... (9/25/03)

..:: A second hour-long noon newscast

"13NEWS at Noon" (WVEC/ABC) has expanded to one hour, effective as of Monday September 22. The original plan to was to expand the noon show to one full hour on October 6. Channel 13 wanted to provide broader news coverage and moreover to fill the hole to be left by "Port Charles," a low-rated daytime soap that was recently axed by ABC, whose final episode will air Friday October 3. The expanded coverage necessitated by Hurricane Isabel, however, wound up moving the expansion to this past Monday. WVEC's hour-long newscast joins WAVY's (10/NBC) hour-long newscast at noon. Any fans who are looking for "Port Charles" to see how the series wraps up, Channel 13 is still carrying the soap but at 2:36AM..... (9/25/03)

..:: Admirals still have no radio home

Two weeks before the AHL Norfolk Admirals opener in Wilkes-Barre, the team has no contract to broadcast games on radio this season. The first two seasons in the AHL, the Admirals could be heard on WHKT/1650. The station has since been bought by ABC Radio and now is Hampton Roads' Radio Disney outlet. Last year the Admirals signed a one year contract with Ron Cowan's Hot Talker "1450 The Buzz" WBVA. Resigning with WBVA may not be an option. Todd McKeating, the Admiral's Director of Operations, says the team and station owner had a "contentious relationship last winter." McKeating decided to look elsewhere this summer. The ideal home for the Admirals' radio broadcasts would be Barnstable's Sports "ESPN Radio 1310" WGH. But the station is already committed to carrying ODU men's and women's basketball in the winter and Norfolk Tides baseball in the spring. All of this uncertainty has left broadcasters Pete Michaud and Pat Shetler jobs up in the air. McKeating is optimistic that he'll be on somewhere but it may not be the best situation..... (9/24/03)

..:: Sí TV Signs With Cox and Time Warner

Sí TV, an English-language channel targeting Latinos, said Tuesday that it has inked carriage agreements with cable operators Time Warner Cable and Cox Communications, expanding the network's distribution to 18 million homes ahead of its February 25 2004 launch. The deal comes on the heels of a distribution deal completed with satellite operator EchoStar Communications, which will include Sí in its America's Top 150 programming packages. Meanwhile, the Los Angeles-based network continues attracting investors, announcing Tuesday that Syncom, a private equity firm that has invested in BET (Black Entertainment Television) and soon-to-be rival TV One, has purchased an undisclosed stake in the channel. Sí officials said they are also holding discussions with (AOL) Time Warner Opportunity Investment Fund about a possible investment. Source: TelevisionWeek..... (9/24/03)

VARTV is back!!! Our Global Headquarters was without power since Thursday at 8AM. 55 hours later - the lights are back on. NEVER in my wildest dreams would I expect power on this quickly. Many many kudos for Dominion Virginia Power and other utilities helping out in the effort in North Carolina, Virginia, DC and Maryland. I've gotten tons of emails and promise to get to them all. Keep sending them!!! Regular updates coming soon..... (9/20/03)

..:: Thoughts, comments, observations on Hurricane Isabel coverage

Radio stations here in Hampton Roads are aligning with local TV stations as Hurricane Isabel nears. If the weather gets really bad and your power is lost you can turn to your battery-powered radios for news coverage. Below is a list of what radio stations are aligning with specific TV stations in Hampton and Richmond...



WVEC (13/ABC)


WGH-FM
WXEZ
WCMS
WWSO
WFOG-AM
WGH-AM
WAVY (10/NBC)


WOWI
WNOR
WAFX
WSVY
WJCD
WBHH
WJOI-AM


WTKR (3/CBS)


WKOC
WWHV/WWBR
WPCE-AM
AccuWeather (non-TV)


WWDE
WNVZ
WPTE
WVKL

WTVR (6/CBS)


WTVR-FM
WKLR
WBBT


WWBT (12/NBC)


WMXB
WKJS
WRIC (8/ABC)


WRVQ
Weather Channel


WRVA-AM

Kudos to WAVY-TV, the thick blue gaudy "crawl" on the top of the screen is GONE! It's been replaced with a new crawl, placed on the very bottom of the screen with new graphics. On top of that, during primetime hours, WAVY didn't use a "pushback" but instead ran the new crawl on top of the picture. A good move. Pushbacks squeeze the viewing picture to add bars on the sides of the TV picture. It makes the screen much more busy and a lot of times distorted..... (9/17/03)

..:: All-sports radio can be risqué business

Sports columnist Dave Fairbank of the Daily Press has a few choice words when it comes to Barnstable's Sports "ESPN Radio 1310" WGH. He questions the type of advertising "featured on WGH's airwaves - several offshore, on-line sports books, as well as a sex and lingerie novelty shop where program director and lead personality Tony Mercurio did a live remote broadcast on Saturday afternoon." Click here for the complete story..... (9/17/03)

..:: Channel 3 has new weather guesser already lined-up

WTKR (3/CBS) once boosted on-air that they had five fulltime meteorologists. They're down to four with Jeffrey Prior's contract not being renewed. On October 11, Mike Simon exits. To fill that fourth spot, Channel 3 snags Kelli Durand from Raycom Media "NBC24" WNWO Toledo OH. Durand, with a BS in Communications, was their morning show weather anchor and a reporter. Before arriving in Toledo, she held a similar position at WLIO (35/NBC) Lima OH. Previous to her on-air work, she was a Production Assistant/Engineer at "ABC9" WMUR Manchester NH and an Engineering Tech at "10 News" WPLG (ABC) Miami. Durand is married with a one year-old child named Christy. Durand might be on-air sooner than expected. She's in Hampton Roads house hunting but might put some time on-air during this severe weather..... (9/16/03)

..:: Cox to roll-out new services soon

Very soon. First with HD cable. It looks like Cox Hampton Roads will initially offer six HD channels. WTKR-DT (703), ESPN-HD (712), WHRO-DT (715), HBO-HD (721), Discovery HD Theater (731) and Showtime-HD (769) are scheduled to debut. Cox has assigned the HD channels to correspond with their channel assignments on the regular cable channel line-up. VARTV hears that WAVY is a holdout because they want Cox to carry all of WAVY-DT's subchannels (10-1, 10-2, 10-3, etc...). Cox says there's not enough room on the system for all of that bandwidth. I know - here we go again with LIN TV vs Cox. To view Cox HD Cable, you will need to purchase a special all-in-one STB (set top box = receiver) and have an HDTV capable TV. They are NOT renting out STBs...

EOD - Entertainment On Demand - is currently being tested in Chesapeake. This service allows a customer to order a particular program (say $2.99) for a 24-hour viewing period and have DVR (Digital Video Recorder) capabilities. These programs can be paused, stop, rewound, fast forwarded (very similar to TiVo and RePlay TV) without any additional equipment to be purchased..... (9/15/03)

..:: Ed Hughes update

Longtime anchor/reporter Ed Hughes of "NewsChannel 3" WTKR (CBS) is now home after being in the hospital for three weeks. Hughes had a recurrence of his colon cancer that was inoperable. He had to restart his chemotherapy treatments. His colleagues say that he feels good - not this good in awhile. Hopefully Hughes gets some needed rest and will be back on-the-air soon in Hampton Roads. We continue to wish him all the best..... (9/15/03)

..:: OK, enough already

The most requested information I get here at VARTV is for the Hampton Roads radio ratings. Since the market is embargoed, below is a brief overview (12+ demo) of the Spring '03 Book without getting too specific...

..:: 10 Questions:

With Sonja... Larry Bonko of The Virginian-Pilot sits down with Sonja of Saga's Active Rocker "FM99" WNOR for "10 Questions:" She can be heard weekdays on FM99 from 10AM-2PM. You'll need to pick up a copy of The Pilot to read the article, it's not online..... (9/15/03)

..:: Oh, the powers that be at Channel 3

The first bad news I received this morning came courtesy of Dave Hughes of DCRTV.com. He sent me an email with a link to the track on Hurricane Isabel. I find out that the track is right over Virginia Beach - VARTV's Global Headquarters. I then reach for the Daily Break section of the Virginian-Pilot and find out that meteorologist Mike Simon's contract isn't being renewed at New York Times owned "NewsChannel 3" WTKR (CBS). His last day is October 11. I shook my head and said to myself "now I know why Channels 3's news ratings are in the toilet." I really don't like using VARTV as a gossip & rant page but I gotta do it. Bad decision Channel 3. Nope, I've never been a News Director, GM, OM, President, owner but I do consider myself an intelligent person. I'm just an armchair quarterback. But guess what Channel 3? I AM a big TV news viewer. Mike Simon is a class act along with chief meteorologist Dave Parker. Those two, in my intelligent and TV viewer opinion, are the best people you have on-air. Simon could be the stupidest person on the planet (I know he's not) but if he told me that it was going to snow tomorrow I would believe him. He has that type of on-air presence. I respected his weather segments - something I can't say about ANY of the weather team on Channel 10 (WAVY/NBC). You guys at Channel 3 want to make some changes? Maybe you should look at your anchoring teams. That's why they call them ANCHORS. Nothing against overpaid Tom Randles and overpaid Barbara Ciara, maybe they aren't working "out." Simon just recently purchased a home in Chesapeake. Anybody at Channel 10 and 13 (WVEC/ABC) reading VARTV and want to add instant credibility to your weather department? Snag up Mike. And for the folks over at "3," you've given this intelligent, TV viewer ANOTHER reason NOT to watch your newscasts..... (9/13/03)

..:: Fill-in anchor gets the nod

Rob Cardwell, who had been filling in as evening co-anchor at Raycom Media "News 6" WTVR (CBS) since the departure of Ray Collins earlier this year, is getting the job full-time. Cardwell, who joined Channel 6 in 2000 as morning anchor, has officially joined WTVR's newscasts at 5, 5:30, 6 and 11PM. Cardwell started his journalism career in the Air Force, spending time in Panama City FL and South Korea. Before joining WTVR, Cardwell worked for WJHG in Panama City. Source: Richmond Times-Dispatch..... (9/13/03)

..:: RadioRichmond news

The radio landscape has changed in Richmond today. As reported earlier this month on VARTV, Adult Standards "Unforgettable 1320" WVNZ Richmond becomes the Capital Region's first full-time Hispanic radio station - "Selecta 1320." The simulcast that WHAP/1340 Hopewell had with talker WLEE/990 Short Pump is dropped for Adult Standards - "Unforgettable 1340." This isn't the end of the changes for the company. We still believe that when WTOX/1480 Glen Allen signs-on, the new station will get the current WLEE format - Talk - and be known as "TalkRadio 1480." WLEE will become 60s Hits-based. The group's fifth station will remain unscathed - Black Gospel "Rejoice Radio" WREJ/1540..... (9/13/03)

..:: WWBR back on the air

A follow-up to an earlier story on VARTV back on the 6th. One-half of On Top Communications' Urban simulcast "Hot 102.1/107.9" WWHV/WWBR had been off the air for several days. We have now learned that on Thursday August 28, WWBR/107.9 West Point took a direct hit from a lightning strike. They are now back on-the-air at full-power. Speaking of the 107.9 frequency in West Point, they showed up in the Arbitron radio ratings for the first ever in their 14-year existence. In the Hampton Roads Spring Book, the station garnered a 0.1 (12+) for a combined total for "Hot 102.1/107.9" of a 2.0..... (9/12/03)

..:: Scott Stevens funeral

The following is information regarding Scott Stevens' (Clinton Smith) funeral...


Visitation - Friday 4-8PM
Nelsen Funeral Home
4650 South Laburnum


Funeral - Saturday 10A
Saint Pauls Baptist Church
4247 Creighton Road
Interment
Hollywood Cemetery

..:: Goodbye Channel 53

The FCC has granted Commonwealth Public Broadcasting Corporation's request to "turn-off" WNVT-TV Channel 53. The station will soon be digital-only on Channel 30. According to CPBC, WNVT-TV is in severe financial straits and "believes the station will not be able to sustain the operation of both analog and digital facilities through the transition (analog to digital) without sacrificing much of the unique non-commercial and educational service that the station provides, which is targeted primarily to meet the needs of the local African-American community." CPBC says the impact on the public will be imperceptible, since in November 2002, only 3,000 TV households within WNVT-TV's Grade B contour viewed the station via over-the-air reception. They went on to say, of the 12 school districts in Northern Virginia that will rely upon the instructional programming provided during the day by WNVT-TV at the start of the school year, all but one receives the station via cable. CPBC told the FCC that it will demand that the cable operators initially carry WNVT-DT's over-the air digital signal in an analog format and provide the cable operators with the conversion equipment necessary to translate the station's over-the-air signal from digital to analog. The school district that doesn't receive the station via cable, CPBC will either supply the district with DTV receivers and over-the-air DTV turners, or provide the school district with digital-to-analog converters. Before the license is turned in, the FCC expects CPBC to supply all cable systems carrying its digital signal with the conversion equipment necessary to translate WNVT-DT's signal to an analog signal and to take steps to ensure that all of the Northern Virginia school districts it serves will be able to continue to receive a viewable signal..... (9/10/03)

..:: CC names Director of AM & Network Operations

Radio Veteran Tom Parker takes over Operations for "NewsRadio 1140" WRVA, "SportsRadio 910" WRNL and the Virginia News Network. Clear Channel's Regional Vice President of Programming Bill Cahill today announced the appointment of 25 year radio veteran. Parker will leave Atlanta GA where he has spent the last two and a half years in a similar position at CC Atlanta's WGST and Georgia News Network. According to Cahill, "Tom's developed a strong news/talk programming background at WGST, Atlanta and WGY, Albany. His solid management skills and desire to win will obviously be great for WRVA and Clear Channel Richmond. Says Parker, "I'm very excited to join Bill and VP/Market Manager Ruth Jones in Richmond. WRVA is one of those wonderful opportunities that combine a great stick, a talented staff and a chance for the station to be even bigger. I can't wait to get started!" Parker replaces Randall Bloomquist who recently joined ABC's News/Talk WMAL/630 Baltimore as their Operations Director. Parker will begin his new duties October 1st..... (9/10/03)

..:: Don & Mike, WW1 talks stall

From DCRTV.com... The DC radio duo began their Wednesday radio show with a farewell to the listeners on their Westwood One network. They said there's a good chance that starting with Thursday's show only "best of" reruns will air. And that includes Ron Cowan's "1450 The Buzz" WBVA Virginia Beach. Apparently, talks between the "radio gods" and WW1 have stalled. D&M's show has been carried on several dozen stations in many medium and small markets. The show's network feed was suspended on Tuesday 9/2, when D&M returned from their summer vacation, but it resumed the next day. Stay tuned..... (9/10/03)

..:: Daisy Davis profiled

OM Daisy Davis of the CC Norfolk cluster is profiled this week on AllAccess.com. The Norfolk cluster consists of Urban "103Jamz" WOWI, Hip-Hop "92.1 The Beat" WBHH, Smooth Jazz/NAC "CD 107.7" WJCD and Urban AC "Vibe 105.3" WSVY..... (9/10/03)

..:: Classic Rock dumped for Oldies

CC Charlottesville chucks Classic Rock "102-3 The Fox" WFFX for Oldies "Super Hits of the 60s and 70s, 94.1 & 102.3." The market loses its only Classic Rocker but gains its only Oldies station. As the Fox, the station could only garner a 3.0 in the Fall of 2001 and it steadily declined since - to end up at an anemic 1.8 in the latest semi-annual ratings. The station's new website can be found at superhits1023.com..... (9/10/03)

..:: Odds and ends

Denbar Communication's Hot Country "Bobcat 93.5" WBBC Blackstone recently unveiled a new logo for the station. The station is best heard SW of Richmond and west of Petersburg. Their website is bobcatcountryradio.com...

On Top Communication's Urban simulcast "Hot 102.1/107.9" WWHV/WWBR is streaming on the Internet again. Go to broadcasturban.net to listen live...

New York Times' "NewsChannel 3" WTKR (CBS) recently gave a farewell to reporter Esther Pierre. A native of Haiti, she has three college degrees. She left the station after two years most recently being a regular on the early-morning newscasts..... (9/9/03)

..:: For my young readers

And I mean teenagers. Ever wonder what you and your friends' most favorite radio stations are? Here are the latest rankings from Spring 2003...

Hampton Roads

1. "Z104" WNVZ
2. "103Jamz" WOWI
3. "Hot 102.1/107.9" WWHV
3. "FM99" WNOR
3. "94.9 The Point" WPTE
Richmond

1. "106-5 The Beat" WBTJ
2. "Power 92-1Jamz" WCDX
3. "Q94" WRVQ
4. "Y101" WDYL
5. "102.1 The X" WRXL
Fredericksburg

1. 95-5 WPGC
2. 99-3 WYSK
2. 93.3 WFLS
4. "B101.5" WBQB
4. "Thunder 104.5" WGRX



..:: Scott Stevens passes away

VARTV has learned that Scott Stevens of CC Richmond passed away overnight. Clint Smith, his real name, was only 44 years old. Stevens was heard throughout the Richmond cluster, being the main traffic announcer for Clear Channel's six stations there for Total Traffic Network. He previously did traffic for "NBC12" WWBT. Paul Bottoms stated in a news update that Stevens had a heart attack while in Vail CO on vacation celebrating his seventh wedding anniversary..... (9/9/03)

..:: Jocks profiled in The Pilot

Hopefully you're a subscriber of The Virginian-Pilot. That's the only way you'll be able to read the article about the "Mike and Bob Show" on Sinclair's Alternative "96X" WROX. Mike Powers and Bob Frantz can be heard afternoons from 2-6PM. Tris Wykes of the Pilot says they have a somewhat cult following for the 20-40 year olds. 96X says 80,000-120,000 people listen each week. The article can be found on the front page of the Daily Break section..... (9/9/03)

..:: Nielsen Media Research™ releases their 2004 TV markets

The TV research company recently released their 2004 estimates for TV market sizes that will take affect this week for the entire season. For Hampton Roads, there's no change in ranking - #41 but the amount of TV homes increased 2.4% to 693,660. In Richmond, status quo for ranking - #59 with TV homes increasing 1.4% to 515,310. Other TV markets in Virginia, Roanoke/Lynchburg moves up one spot to #66 with 450,090 TV homes (+1.1%), Tri-Cities drops a notch to #91 with 322,130 TV homes (+1.2), Harrisonburg slips two notches to #180 with 85,850 TV homes (-0.5%) and Charlottesville remains at #186 with 69,670 TV homes (+3.2%)..... (9/8/03)

..:: WJMA files for CP for Midlothian

Joyner Broadcasting's newly acquired country WJMA-FM/98.9 has filed an application for a CP with the FCC for the new Midlothian location. To get you caught up, the 98.9 frequency licensed to Orange VA is moving to Midlothian. Piedmont wants to change the community of license and reclassify the license on channel 255B1 (98.9FM). Piedmont with Old Belt Broadcasting are shifting Old Belt's '98.9 Kiss Country' WKSK South Hill (255C3) to 101.9 (270A). Entercom's adjacent channel urban '102Jamz' WJMH (102.1) Reidsville NC has already "agreed" (probably compensated for) to be relicensed as a Class C0 from a Class C. There's no loss or gain to WJMH's coverage area. The CP they're requesting is for 2.25kW at 1027'. There's much speculation what will happen when the station re-signs on. More than likely, it won't be known as WJMA and won't be doing country. Stay tuned..... (9/8/03)

..:: Station MIA

One-half of On Top Communications' Urban simulcast "Hot 102.1/107.9" WWHV/WWBR has been off the air for over 24 hours. We're talking about the newly acquired WWBR signal at 107.9. CEO/President Steve Hegwood picked up the signal for better Lower Peninsula thru Williamsburg coverage. We hear or is that we don't hear that the station has been off the air since early Friday morning. Speaking of "Hot 102.1/107.9," they have a new website at hot1021fm.com..... (9/6/03)

..:: TV news reporter to teach at HU

The Daily Press is reporting that 13NEWS (WVEC/ABC) reporter Kelly Harvey is one of five new faculty members hired to teach at Hampton University's Scripps Howard School of Journalism and Communications. Harvey will continue as a general assignment reporter for Channel 13, while teaching part-time at the university, said Christopher Campbell, the school's director. She's the daughter of HU President William R. Harvey, but Campbell said that's not the reason he hired her. "I think it's unusual, but there's no issue around her qualifications," he said. "She's highly qualified, and we're thrilled to have her." At HU, she'll be teaching broadcast delivery techniques and team-teaching two sections of television news. Her team partner will be Jeffrey Prier, a meteorologist who left WTKR (3/CBS) this summer. Harvey and Prier were given one-year contracts, said Campbell. Harvey has a master's degree in journalism from the University of Maryland-College Park and 10 years in the news business. After a job at WTXL-TV in Tallahassee FL, she returned to Hampton Roads in 1999 to work at WTKR as a reporter and eventually, weekend anchor. Harvey left Channel 3 in March of this year and went to work for Channel 13 three months later. Source: The Daily Press..... (9/5/03)

..:: What?!

Well, it seems that the Hampton Bay Days, being held this weekend, has TWO official meteorologists. From two DIFFERENT TV stations. During the 5PM newscast on New York Times owned "NewsChannel 3" WTKR (CBS), anchor Barbara Ciara proclaimed Dave Parker as the festival's "official" meteorologist after he finished his on-air segment. Over at 13NEWS (WVEC/ABC), Jeff Lawson was still in the middle of his segment. After finishing with the 7-Day forecast, Regina Mobley and Sandra Parker begin bantering how the weekend weather will be very nice. All of a sudden, Lawson squeezes in that Channel 13 is the official weather department for the Bay Days..... (9/5/03)

..:: Rumors

The Instant Messages and emails are coming in about Clear Channel bringing their CHR-formatted KIIS franchise to Hampton Roads. Current Hip-Hop "92.1 The Beat" WBHH seems to be the target. VARTV also hears possible format swaps; Smooth Jazz/NAC "CD 107.7" WJCD isn't doing well in the ratings either. It doesn't stop there. There's also talk of CC Norfolk bringing in an AC format. Clear Channel has some very successful AC-formatted stations around the country like "Lite 98" WTVR Richmond and "Lite 106.7" WLTW New York. I even heard maybe putting another country station on-the-air to go up against Barnstable's "97-3 The Eagle" WGH and 90s Country WCMS. Speaking of WGH, anybody know what Jay Francis, formerly of the WGH morning show, is up to these days??? Anyways, if Clear Channel does bring KIIS to Hampton Roads, this will be the fourth attempt to compete with 22 year old Rhythmic "Z104" WNVZ. Anyone remember "Virginia's New Music Vibe, The New 96-1" WROX in the later 90s? They lasted less than six months. How 'bout "92.1 The Beat" WMYK in the 90s? Just four months. When Susquehanna owned WGH back in the late 80s, that was probably the best attempt - 97Star WGH (WRSR). Stay tuned..... (9/4/03)

..:: From AllAccess.com

CLEAR CHANNEL Urban WOWI, WSVY, and WBHH/NORFOLK-VIRGINIA BEACH VP/GM JANET ARMSTEAD exits. Is the format wheel at one of these fine stations about to spin in a Top 40 direction? We won't "kiss" and tell.

AllAccess.com isn't always right, are they? (9/3/03)

..:: Janet Armstead exits

As you might have already heard, VP/GM Janet Armstead of Clear Channel Norfolk has exited. Several sources tell VARTV that someone from CC's corporate office met her at the front door on Friday morning. This person proceeded to escort her to her office, helped her pack and then escorted her back out the front door. Nobody seems to know why she left. Ratings? No doubt that Urban "103Jamz" WOWI is the ratings and cash cow. The other three stations in the cluster - Urban AC "Vibe105.3" WSVY (except mornings), Urban "92.1 The Beat" WBHH and Smooth Jazz/NAC "CD 107.7" WJCD - are all "floundering" (not my words)..... (9/2/03)

..:: Praise 105 is blown-up

Just after 6AM this morning, Convergent Broadcasting's "Praise 105" WFMZ Hertford was "chucked" for Classic Hits. The station is now known as "Classic Hits 104-9, Classic Hits Without The Hard Rock." The station was recently purchased from Maranatha Broadcasting which was doing satellite Christian Comtemporary. The station is focused on NE North Carolina so far with no mention of Hampton Roads. WFMZ will be commercial free for two weeks. Their new website - classichits1049.com - is not yet online. A jock named Doug Dino started off the 6AM hour. Wanna hear how it happened? Click here..... (9/2/03)

News Archives.....