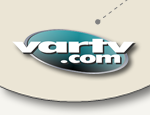 » If you have any news, updates, additions or corrections... e-mail them to editor@VARTV.com.




..:: RadioRichmond news

Douglas Durden of the Richmond Times-Dispatch examines RadioRichmond's format shuffle. Looks like VARTV was right about them which we reported way back on the 6th of August. Here's what we see:

WLEE/990... Just like it was in the 60s
WVNZ/1320... Richmond's first all-Spanish radio station
WHAP/1340... Adult Standards and mixed programming (heard now on 1320)
WTOX/1480... "Talk Radio 1480" Most if not all of WLEE's current line-up will be here
WREJ/1540... Remains Black Gospel "Rejoice Radio"

Not only are the formats shifting so are some of the shows like "The Bopst Show" will be shifting to a new frequency and station - Urban Variety "The Heartbeat of Richmond" WCLM/1450..... (8/29/03)

..:: "Here we go again..."

UPDATED: ... to quote longtime news anchor/reporter Ed Hughes of "NewsChannel 3" WTKR (CBS). VARTV has learned that Hughes has had a recurrence of his colon cancer. Doctors tell him at a local hospital that the cancer is inoperable. "So the plan is to start up with chemotherapy next week. Hughes is hopeful this will be successful, but he cautions that it is never easy on the second go-round. He says he hopes to leave the hospital this weekend..." says the VARTV source. Hughes will start his chemotherapy next week. Larry Bonko of the Virginian-Pilot reports on his condition..... (8/29/03)

..:: TV reporter Andy Fox is attacked

WAVY (10/NBC)/WVBT (43/FOX) reporter Andy Fox was attacked with pepper spray during an interview Tuesday while he was investigating possible illegal activity in the Port Norfolk neighborhood. Police say his attacker was a 17 year-old man, now in custody of his parents, faces charges of assault. Fox went to Bon Secours Maryview Medical Center to have his eyes flushed. WAVY/WVBT ND Gary Stokes told The Virginian-Pilot that Fox will return to the air today. "Sure, Andy can be a pretty aggressive reporter... But it doesn't seem like he was any more aggressive than usual, probably even a little less. It's just part of this career. Every day brings a different challenge." said Stokes..... (8/27/03)

..:: Oldies outlet gets new jock

Bullseye Broadcasting's 50s-70s Oldies "Surf 92.3" WSRV has added Steve Thomas for afternoons. Thomas will be on-air from 3PM-7PM. Steve was previously with several Hampton Roads radio stations throughout the 80s and 90s. His "Oldies" experience includes the former "Oldies 95.7" WLTY. WSRV recently went "live and local" with brand new studios in Gloucester..... (8/26/03)

..:: WXGM-FM/AM updates

Tom Robinson of WXGM checks in with VARTV to tell us that since August 1st, WXGM/1420 has been broadcasting the "Stardust" format from ABC. The programming is for mature adults with 78% of its audience 55+. The station had been simulcasting its FM sister station AC "Xtra 99.1" WXGM. The station can be heard well on the Middle Peninsula and most of the Lower Peninsula. This gives that area a second nostalgic station; the other being WMBG/740 Williamsburg who uses Westwood One's network. Over on the FM side, WXGM is the flagship station for Christopher Newport University's football and basketball games for the third season in a row. They also broadcast the NFL's Washington Redskins regular season games. The station does have LIVE programming weekday mornings (6AM-11AM) and afternoons (2PM-7PM). The rest of the schedule is filled using ABC's AC formatted "Starstation." The station has always had the AC format since signing-on in July 1991. WXGM has now jumped on the RDS bandwagon like a bunch of Hampton Roads radio stations have lately - broadcasting "WXGM | XTRA 99.1" The new complete list broadcasting RDS is WHRV/89.5, WHRO/90.3, WKOC/93.7, WPTE/94.9, WVKL/95.7, WROX/96.1, WXGM/99.1, WWDE/101.3, WOWI/102.9, WNVZ/104.5 and W291AE/106.1..... (8/22/03)

..:: Greaseman LIVE! in Fredericksburg

Meet the legendary Greaseman live and in person with Telemedia's "Thunder 104.5, Country That Rocks!" WGRX. Thunder is having a Greaseman party Friday night at Uncle Sam's in Uptown Central Park in Fredericksburg. Clients are welcome by invitation from 6-8PM and then the party will be open to the general public. The first 104 people in will receive a free Greaseman/Thunder 104.5 T-shirt..... (8/21/03)

..:: Randall Bloomquist exits

From DCRTV... Randall Bloomquist joins ABC's news talk WMAL as operations director. He comes from Clear Channel's Richmond cluster, where he was AM operations director. He oversaw news talk WRVA, sports talk WRNL, and the Virginia News Network. Before that, he was news and program director at WBT radio in Charlotte. Bloomquist grew up in Severna Park and is a graduate of the University Of Maryland. He's worked for trade pub Radio and Records, and has written for the Washington Post, Washington Times, City Paper, Adweek, and Regardie's..... (8/19/03)

..:: Wow

REC Networks, based in Arizona and a backer of LPFMs, recently ranked current and holders of CPs of LPFMs based on population coverage size. Using a station's 53dBu contours (fringe), WRIR-LP/97.3, the recently awarded CP to RadioFreeRichmond (The Virginia Center for Public Press), will have the largest population coverage of any LPFM in the country. Out of 631 stations ranked, the new station in Richmond could cover over 250,000 people. When VARTV first reported the new CP being granted last month, we stated... "With their antenna located close to downtown (the antenna will go up near West Broad & Lombardy), this station could have a decent-sized audience." We "hit" on that one. Other top LPFMs ranked in Virginia were WRKE-LP/100.3 Salem at #34, the new CP awarded to Hopewell at 107.7 at #35, WRMV-LP/94.5 Madison Heights at #66 and WKJV-LP/100.5 Bristol at #94..... (8/19/03)

..:: 13NEWS news

13NEWS (WVEC/ABC) Daybreak viewers may have noticed an altogether new face at the anchor desk lately. Vanessa Coria recently joined the 13NEWS team, working as a reporter and a fill-in anchor. Lately, she's been filling the seat of Janet Roach, who recently went on maternity leave. Vanessa comes to Channel 13 from "ABC25" WEHT in Evansville IN where she also worked as an anchor/reporter. Also new to the 13NEWS team is general assignment reporter Natasha Barrett, who was recently with "NBC6" KCEN in Waco TX. Contrary to what some believe, she is not related to 13NEWS reporter and medical editor Kathryn Barrett..... (8/18/03)

..:: 93WFLS News wins national award

The Association for Women in Communications has announced that Free Lance-Star's country WFLS will be the recipient of a prestigious Clarion Award for radio coverage of a major news event. For more than three weeks in October the WFLS News team provided "relevant, meaningful coverage" of the serial snipers attacks in the Fredericksburg area as well as Ashland, northern Virginia, Maryland and DC. The judges also called the coverage "original, informative, concise, effective style with journalistic credibility." The concave glass crystal award will be presented at the annual awards ceremony, which will be October 2 in Tulsa OK. This is the third national Clarion Award for WFLS News in two years..... (8/18/03)

..:: Richmond news

Frank T, who was host of the longtime Sunday morning country gospel show "Little White Church," passed away last week. Little White Church ran for several years on several Richmond radio stations including former religious WDYL/101.1 and former country station WEET-AM/1320 (now WVNZ).

Kat Simons, midday jock at Soft AC "Lite 98" WTVR is now also voice-tracking middays for the Clear Channel Hot A/C "Mix" stations in Roanoke..... (8/18/03)

..:: Comcast systems now not required to carry WJAL-TV 68

The FCC ruled on Wednesday that the Comcast cable systems in DC, Northern VA and Maryland are not required to carry Entravision's WJAL/68 Hagerstown. Comcast had requested a modification of the DC DMA to exclude Channel 68. Comcast has never carried channel 68 on the systems in question but since new ownership of WJAL, the folks at Channel 68 considered themselves a "new" station and wanted Comcast to carry them. The complete FCC decision is at fcc.gov ..... (8/15/03)

..:: 106-5 The Beat names new night jock

Clear Channel Richmond has named Sir RJ to do nights (6PM-10PM, Mon-Fri) on Urban "106-5 The Beat" WBTJ. Sir RJ is the permanent replacement for Zxulu "The Big Lipped Bandit" who made an exit to do evenings at Radio One's 93-9 WKYS in DC. King Tut had been filling-in until a permanent replacement was found..... (8/14/03)

..:: AM 1110 to return to the air this Fall

COO Greg Holt of Word Broadcasting checks in with VARTV to say on July 28th they closed on the purchase of WCKO/1110 from Metropolitan Broadcasting Co. Metropolitan had a LMA with FreeFall Communications to operate the station. It's format was Black Gospel Talk mixed with gospel music. WCKO is a 50kW daytimer. The station will now be operated by Word Management, the operations/management company associated with Word Broadcasting. The station went dark on July 23rd after the local management agreement with FreeFall expired. Word is currently remodeling the transmitter building and replacing the old transmitter and installing a new backup one. Word will be setting up studios in the old sanctuary building of Rock Church located on Kempsville Rd in Virginia Beach. When the station comes back on it will have a new format consisting of charismatic/Pentecostal talk programs and health-related programs. The station has applied for new call letters as well. The on-air date is set for October 1, 2003. Best of luck Greg..... (8/14/03)

..:: Eric E Stanley has passed

UPDATED: Eric E Stanley of the "Bebop Boogie & Blues Revue" passed away this morning. Eric E was a Veteran Richmond DJ and concert Promoter known for his "Bebop Boogie & Blues Revue," had been battling cancer and related ailments. Most recently, Stanley was heard on Radio One's Urban Oldies "Majic 105.7" WJMO Sunday nights 7PM-12M. Stanley will be missed by friends, family and his loyal listeners to his show. The memorial service for will be Tues August 19 at 12N at the Arthur Ashe Center... (8/14/03)

..:: NewsCentral coming to Hampton Roads?

The GM of Sinclair's WB affiliate in Hampton Roads Scott Sanders says "there is a good chance by next year." WTVZ/33's newscast would be the third newscast at the 10PM hour. The "WB33 News at 10" would be joining WVBT's "FOX43 News at 10" and Cox/Virginian-Pilot/WVEC cable outlet "Pilot 13 News at 10" on LNC. What's NewsCentral? It's Sinclair Broadcasting Group's franchise which blends locals news with national and international news beamed to Sinclair stations from a studio in Maryland. TV's answer to radio's voice-tracking. As Larry Bonko of The Virginian-Pilot pointed out, it will be a challenge to bring viewers to a third 10PM newscast. In the May sweeps, WVBT did a modest 3.8 household rating, pulling in younger viewers. LNC only garnered a 0.6..... (8/14/03)

..:: Two translators requested

The requests made to the FCC are from two separate religious broadcasters. The first is from Educational Media Foundation based in California who have dozens of full-power and low-powered translators across the country. They want to put an 80-watt translator on 96.9 in Newport News. EMF's main format is Contemporary Christian packaged as "K-Love." That format can already be heard on EMF's WAZP/90.7 Cape Charles. That leads me to believe if the CP is granted by the FCC, EMF could broadcast their secondary format - Alternative Christian "Air1" - on 96.9.

In neighboring Hampton, CSN International wants to put a translator on 105.7 at 10 watts. Like EMF, CSNI has dozens of full-power and low-powered translators across the country including a bunch in Virginia. The main frequency is "Praise FM" WJYJ/90.5 Fredericksburg with more than a half-dozen translators simulcasting WJYJ throughout the state and one in NE North Carolina. No indication if this new CP is granted that 105.7 will become a Praise translator or CSNI's Alternative Christian formatted - The Effect - will be parked here..... (8/11/03)

..:: Former VA jock gets night gig

Richmond native Su-Anna Bareford, who put in time at Q94 WRVQ Richmond, K92 in Roanoke and B101.5 WBQB in Fredericksburg, is going to be the new night jock at heritage Country station WSM-FM in Nashville starting August 18th. Bareford has also worked at Kiss 99 in Daytona Beach, WYCD and WDRQ in Detroit and most recently KWJJ in Portland Oregon..... (8/11/03)

..:: Jock featured

Midday jock Nikki Landry of Barnstable's Hot Country "97-3 The Eagle" WGH is featured this week on AllAccess.com..... (8/8/03)

..:: Does anyone remember WLEE "back in the day?"

VARTV hears it could be coming back! WLEE was a legendary Top 40 station back in the 60s on 1480. Remember, Jeff Beck is the Program Director. Here's how VARTV sees the new RadioRichmond landscape looking like:

WLEE/990... Just like it was in the 60s
WVNZ/1320... Richmond's first all-Spanish radio station
WHAP/1340... Adult Standards and mixed programming (heard now on 1320)
WTOX/1480... "Talk Radio 1480" Most if not all of WLEE's current line-up will be here
WREJ/1540... Remains Black Gospel "Rejoice Radio"

We hear that these changes will occur next month - September. Stay tuned..... (8/6/03)

..:: More Hampton Roads stations add RDS

Recently, Entercom Norfolk has fired up the RDS feature for car radios. RDS - Radio Data System - allows radio stations to broadcast simple text messages i.e. station call letters, format, title & track of current artist playing, traffic etc... to newer car radios. There's a key safety feature of RDS in its alert system to let listeners know of impending local or national emergencies. Also, if you're listening to a CD or tape, it will interrupt playback and broadcast the message as well as display 'Alert!' in the text area. Moving on, "Urban AC "95-7R&B" WVKL shows - R&B - (lately it's been off though), Rhythmic "Z104" WNVZ - Z104 - (they've been using RDS for a long time), Modern AC "94.9 The Point" WPTE - THEPOINT - and AC "2WD" WWDE - 2WD. Last Friday night I was listening to DJ Bee on Clear Channel Urban "103 Jamz" WOWI when I looked down and they, too are now using RDS, just showing - WOWI. A scan of CC's other property's (WSVY, WBHH, WJCD) didn't bring up anything. Do they plan to use it on the other stations in their cluster? Earlier this year, Hampton Roads' two Public radio stations WHRO & WHRV started utilizing the RDS feature. WHRO/90.3 shows - WHRO NPR - and WHRV is showing - WHRV FM. The complete list using RDS is WHRV/89.5, WHRO/90.3, WKOC/93.7, WPTE/94.9, WVKL/95.7, WROX/96.1, WWDE/101.3, WOWI/102.9, WNVZ/104.5 and W291AE/106.1..... (8/6/03)

What do you think Radio One Richmond should do with Rhythmic "Hot 9-9-3" WRHH. Join the discussion on VARTV's official Discussion Board at Radio-Info.com..... (8/6/03)

..:: RadioRichmond rumblings: Tower proposal pulled; stations to shift formats

RadioRichmond failed to win approval last night for a controversial proposal to erect four 255-foot broadcast towers in Goochland County reports the Richmond Times-Dispatch. Facing fierce opposition to the towers along the Goochland/Hanover County line north of Centerville and a lack of support from the Goochland Board of Supervisors, a lawyer for WLEE/990 abruptly withdrew the proposal. Gloria Freye's action came after a 90-minute public hearing and a board motion to reject WLEE's request for a special-use permit for the towers. Pending at the time was a rejection motion by District 5 Supervisor Jim Eads, which was seconded by District 3 Supervisor James Taylor. A short time earlier, Rudy Butler, in whose District 4 the towers would have been erected, moved to defer a vote for 90 days. Some of his constituents wanted to know if the towers could be lower, and Freye didn't have an immediate response. Butler's motion failed for lack of a second. A few minutes later, District 1 Supervisor Andrew Pryor moved for approval, but his motion fell, also for lack of a second. Then came Eads' motion and the withdrawal of WLEE's bid for the towers.

VARTV hears that when the new WTOX/1480 goes on-the-air, it will be talk. The 1480 signal is much better than WLEE/990's 1kW day and just 13 watts at night. The withdrawal for the new towers for WLEE basically solidifies things. The adult standards and mixed programming now heard on WVNZ/1320 will shift to WHAP/1340. The impression I got is that WLEE will do its own thing, what? don't know. Richmond will get its first all-Spanish radio station on 1320. These changes will happen sometime in September. The folks at RadioRichmond won't confirm any of this - they're not ready to "divulge" it yet..... (8/6/03)

..:: Spider Sports Network is on-the-air

Richmond Spider fans across Virginia will be able to catch the action and talk with the coaches during the 2003-04 season on the newly-formed Spider Sports Radio Network. The flagship station will be CC's "SportsRadio" WRNL-AM/910. The station returns for its 19th consecutive season of airing all football and men's basketball games and weekly coaches' shows. The University and WRNL signed a new, multiyear agreement this summer. In Hampton Roads, all Spider games and coaches' shows will air on Chesapeake-Portsmouth's Black Gospel "AM 1270 The Light" WTJZ-AM/1270 which stated earlier this summer its interest in carrying a lot of local and area sports. In Roanoke, all Spider football games will air on Southern Gospel "3WR" WWWR-AM/910. In the New River Valley region, WNRV-AM/990 in Narrows/Pearisburg simulcasts all WWWR programming. Adult Standards "Windy 105" WNDJ-FM has joined the Spider Sports Network as an affiliate with a partial broadcast package. Five football games are currently scheduled. Additional games may be added during the season. "Windy" will also carry selected Spider men's basketball contests. All five stations will carry the Spider Sports Network's first game broadcast Saturday September 13 when the football team kicks off the 2003 season at Atlantic 10 rival Delaware. Air time is 6:30PM..... (8/6/03)

..:: Here we go again

VARTV hears that Radio One Richmond GM Bob Rich is out. Rich oversaw the entire cluster which includes Urban WCDX, Urban AC WKJS, Urban Oldies WJMO, Rhythmic WRHH and Black Gospel WROU-AM. This comes on the heels of Philly Phil leaving his PD position at WKJS. And we also find out that GSM Larry Jones has exited. The cluster has been going through a lot of changes recently. In a very short period of time, CC's new Urban "106-5 The Beat" WBTJ has beaten longtime Urban "Power 92-1 Jamz" WCDX in every demo. It also seems Radio One isn't sure what to do with "Hot 9-9-3" WRHH. Right now, it's been a jockless station for awhile..... (8/4/03)

..:: Goodman gets extra duties

Steve McKay, the Program Director at Entercom's Modern AC "94.9 The Point" WPTE, promotes night jock Jason Goodman to MD - Music Director..... (8/4/03)

..:: More Radio One Richmond moves

Long time PD and morning show host, Philly Phil Daniel exits Urban Oldies "Magic 105.7" WJMO. His partner Mikki Spencer will solo in mornings for now and OM Kevin Gardner assumes programming duties..... (8/4/03)

..:: Lite 98 a solid #1 in Richmond

The Spring Arbitron ratings for Richmond were released late last week. The market is embargoed meaning no ratings data was released to the public. With that in mind, he's a quick overview. CC's Soft AC "Lite 98" WTVR was #1 (12+); over four points ahead of sister station "NewsRadio 1140" WRVA which finished second. 3rd was Cox Radio's Country "K95" WKHK, 4th CC's Urban "106-5 The Beat" WBTJ, 5th Cox Radio's Classic Hits "96.5 The Planet" WKLR, 6th Radio One's Urban "Power 92-1 Jamz" WCDX, 7th sister station Urban AC "104.7 Kiss-FM" WKJS, 8th sister station Urban Oldies "Magic 105.7" WJMO, 9th Cox Radio's Alternative "Y101" WDYL, 10th CC's Alternative "102.1 The X" WRXL, 11th Cox Radio's Hot AC "B103" WMXB, 12th CC's CHR "Q94" WRVQ, 13th MainQuad's "Smooth Jazz 93.1" WJZV, 14th Radio One's Rhythmic "Hot 9-9-3" WRHH and 15th 80s & More "Star 107" WBBT. Selected demos... Dayparts: WTVR is #1 12+ in all dayparts except weeknights, where WBTJ is #1. 18-34: WBTJ, WCDX, WRXL, WDYL, WKLR. 25-54: WTVR, WKLR, WKHK, WCDX and WKJS. 35-64: WTVR, WKHK, WKLR, WKJS, WRVA. Notables... The Beat has a half point lead over Power in the Urban battle (12+), Y101 is three-tenths up on 102.1 The X in the Alternative battle and what's up with Q94? They ended up, let's just say... between 3.0 and a 3.5; one of the lowest Books ever..... (8/4/03)

..:: Gary Criswell leaves RadioRichmond to join Rich-TV

Effective August 1st, Gary Criswell resigned as Sports Director and Senior Account Manager at RadioRichmond and will become an Account Executive for Rich-TV. The company operates prime time cable programming on Comcast Cable Channels 7 & 8. Among other duties, Criswell will have his own show; "High School Sports with Coach Criz" beginning Thursday August 7th in the 8-9PM time slot. Criswell had this to say... "I wish the people at RadioRichmond well and I hope they will preserve my former program; The Richmond Sports Report currently airing 6-7PM daily on WLEE. The fate of the High School sports programming that we have run so successfully the last two years is also in limbo. However, the opportunity to bring a live year around high school TV sports show that covers the entire Central Region was too good to pass up..." (8/4/03)

..:: It's a girl!

WVEC-TV Anchor Janet Roach (ABC/13) is now a mom! Gabrielle Alexandra Roach, a happy, healthy baby girl, was born Friday July 25 in the afternoon at Sentara Hampton, measuring 19 inches and weighing in at 6 lbs, 1 ounce. She went into labor while she was anchoring 13News Daybreak on that morning but finished the show regardless. Mom, Dad and Baby are all doing well. Congratulations! (8/4/03)

..:: Former Fox jock shifts to another DC station

Jerry Hoyt, formerly heard at nights until January of this year on Saga's "Classic Hits 106.9 The Fox" WAFX, checks in with VARTV to let everyone know all is well. Hoyt moved to the DC area in January, to pursue graduate school at Johns Hopkins University and continue his work at Bonneville's Modern Hot AC "More Music 104" WWVZ/WWZZ. Starting this weekend, he's moving "across town" and will be a weekend and swing shift guy at Infinity's Classic Rock "94.7 The Arrow" WARW..... (8/1/03)

..:: Out-of-market WCMS ties for tops in NE NC radio ratings

The bi-annual Arbitron ratings for the Elizabeth City/Nags Head radio market were released earlier today. In a surprise, Barnstable Hampton Roads' based 90's Country WCMS takes the top spot (12+) along with East Carolina Radio's Oldies "102.5 The Shark" WERX and Rocker "95.3 & 96.7 The Rock" WOBR/WKJX. 4th was a tie between Max Media's Hot AC "Beach 104" WCXL and the usual market leader - East Carolina Radio's New Country "Dixie 105.7" WRSF which by the way has lost half of their audience (12+) in one year. 6th was Willis' Gospel "Love 100.1" WBXB. 7th was a three-way tie between Saga's Active Rocker "FM99" WNOR, CC Urban "103Jamz" WOWI and sister Urban AC "Vibe 105.3" WSVY. 10th was a tie between East Carolina Radio's Adult Standards combo WCNC/WZBO and Sinclair Telecable's "NewsRadio 790" WNIS. Other notables... Communications Systems' new sign-on Gospel "Rejoice 100.9" WFMI was tied at 12th. Not bad. They signed on in the middle of the ratings period which is for six months for this market. Max Media's "NewsRadio 560" WGAI has tripled its audience in one year but still not good enough to surpass the out-of-market leader "NewsRadio 790" WNIS..... (7/31/03)

..:: 103Jamz is a solid #1

The Spring Arbitron ratings for Hampton Roads were released yesterday. The market is embargoed meaning no ratings data was released to the public. With that in mind, he's a quick overview. CC urban "103Jamz" WOWI continues to pull away and sits on top of the 12+ ratings heap by almost 1 1/2 points. Second, is Sinclair Telecable's "NewsRadio 790" WNIS. Can NIS keep its audience now that most of the war elements are behind us. A three-way tie at third is Saga's active rocker "FM99" WNOR, Entercom's AC "2WD" WWDE and Barnstable's Contemporary Inspirational "Star 94.1" WXEZ. Tied at sixth, is Barnstable sisters "Oldies 92.9" WWSO and 90s Country WCMS. Earlier this year, both stations saw a shift in their playlists. At WWSO, they were previously imaging as "The Greatest Hits of the 70s and 60s," now it's "Motown, Soul and Great Rock n Roll;" a stronger emphasis on "Urban Oldies." At WCMS, they dropped all new country to focus on 90s Country (late 80s thru the 90s). So far, looks like two great decisions. Tied at eighth was Entercom's Urban AC "95-7 R&B" WVKL and Saga's "Classic Hits 106.9 The Fox" WAFX. Tenth went to another Barnstable property, New Country "97-3 The Eagle" WGH and at 11th place was a tie between Entercom sisters Rhythmic "Z104" WNVZ and Modern AC "94.9 The Point" WPTE..... (7/30/03)

Two new classified ads have come into VARTV. Saga Communications' Hampton Roads cluster, known as Tidewater Communications Inc, has two positions available. Just click "Classified Ads" on the left navigation panel for complete details..... (7/29/03)

..:: New AMer gets calls

RadioRichmond's new AM at 1480 Glen Allen has new calls - WTOX. And with those new calls, the rumors started flying. TOX sure does sound very close to "talks." RadioRichmond already has "TalkRadio 990" WLEE//WHAP. Could the Talk format shift to the new signal? What would happen to WLEE & WHAP? Would they remain simulcast partners or break from each other? And do what? Some have suggested that the new signal for Richmond on the FM band -98.9 - could go Talk. That appears to be less likely now. Stay tuned..... (7/28/03)

..:: LPFM application denied

Chesapeake Christian Radio Broadcasting's application for a LPFM was denied the other day by the FCC. The station wanted to be located 98.1 in Virginia Beach. Chesapeake Christian Radio is backed by the Chesapeake Seventh-Day Adventist Church. The FCC dismissed the application "pursuant to the Public Notice entitled 'Low Power FM New Station Applications Dismissed for Failure to Comply with Third-adjacent Channel Protection Requirements; Applicants Failed to File Corrective Amendments.' " The group did file a reconsideration back in April of this year. That was denied by the FCC on July 22nd. This LPFM was to be located on the third-adjacent channel from Saga's "FM99" WNOR Norfolk ..... (7/25/03)

..:: Graphic photos ignite controversy

Local media debate the news value of showing images of Saddam's deceased sons. Check it out at The Daily Press..... (7/25/03)

A new classified ad has come into VARTV. Mid-Atlantic Network's highly-rated morning show "The Breakfast Flakes" is looking for a temporary co-host while Heather Harwood is on maternity leave. Just click "Classified Ads" on the left navigation panel for complete details..... (7/24/03)

..:: "1490 The Outlaw" checks in with VARTV

Keith Bennett, the new PD and Afternoon host on "1490 The Outlaw" WLRT announces his on-air line-up:

6-10AM... Chuck, Jerry Lee & Bubba
10-2PM... Pat Murphy (from mornings)
2-6PM... Keith "Bucky" Bennett
Evenings and late nights will have a variety of NASCAR talk shows

The station, who recently flipped from Classic Country "1490 The Goldmine" WBYM, plays the best of Southern Rock and carries all the NASCAR races..... (7/23/03)

..:: FLS' lead in Fredericksburg shrinks significantly

... but they're still in front by almost 6 points. Arbitron released the final Spring Book for Fredericksburg earlier today which wrapped up on June 18th. In front was Free Lance-Star's country "93WFLS" with a 14.8, second Mid-Atlantic Network's Hot AC "B101.5" WBQB, Infinity's talker WJFK and Rhythmic WPGC tied for third and fifth was Bonneville's news WTOP. Other market notables... Free Lance Star's alternative "99-3WYSK" drops down to reality (5.5-3.9) but is sixth overall, Telemedia's Oldies WGRQ gets a nice rise to finish seventh overall with Free Lance-Stars' "Classic Rock 96.9" WWUZ. Telemedia's "Thunder 104.5" WGRX showed promise last year but can't get above a 2 in the Winter or Spring Books. Not too good news at Mid Atlantic Networks' WFVA-AM - they plummet from a 3.7 to 1.6. And good 'ol WJMA garners a 1.0 for a seven-way tie at 22nd place. The complete 12+ ratings can be found at radioandrecords.com..... (7/21/03)

..:: Cox Hampton Roads to do channel shuffle; HDTV coming

Beginning Thursday July 31st, Cox Hampton Roads shifts around some cable nets. Actually, the analog tier will gain one new channel. The Discovery Health Channel, now seen on digital channel 116, will move to channel 58 in Cox's analog "Plus Service" which also includes AMC (55), Spike TV (56), Court TV (57), History Channel (59) and ESPN2 (60). This mini-tier is $2.90 a month. The Discovery Channel, previously seen on channel 58, moves to channel 31 - "next" to The Learning Channel. Being bumped from channel 31 is VTC (Virginia Tidewater Consortium). VTC, which offers college courses to area citizens, moves to channel 76. The iNDEMAND pay-per-view channel previously on 76 will not be replaced for analog-only customers. Food Network and Univision will swap channel positions. Food will now be on channel 68 and Univision moves up to 73. Also announced in the "mass-mailing," is High Definition Service from Cox coming soon. VARTV hears the target date is sometime in early September for rollout. Cox says they have allocated eight (8) channels for HD programming. The cable channels available will be HBO-HD, Showtime-HD, ESPN-HD, and Discovery-HD. HBO and Showtime will be available if you already subscribe to them via digital cable. ESPN-HD and Discovery will be extra. That leaves four (4) channels for locals. It's strongly rumored that WTKR-DT and WHRO-DT have already signed carriage agreements with Cox. Now we're down to two (2) slots. VARTV also hears (as of right now) WAVY-DT and WVBT-DT will NOT be carried. LIN TV wants Cox to carry the HD and all sub-channels of WAVY and WVBT. Cox doesn't want to do that. That leaves WVEC-DT (ABC), WGNT-DT (UPN), WTVZ-DT (WB), WPXV-DT (PAX). Note: Independent "Sky4" WSKY doesn't and isn't required to broadcast a digital signal. Which two will it be? Is UNC's PBS WUND-DT being considered? WUND-DT has more HD programming ("value") than WGNT, WTVZ and WPXV put together. This could get interesting ..... (7/21/03)

..:: More Mediaweek numbers

Selected numbers from the market profile of Hampton Roads in last week's Mediaweek...




..:: Arbitron Embargo List Grows To 64

Effective immediately, 29 continuously measured markets and 35 markets measured semi-annually are subject to embargo; prohibiting VARTV and other news organizations from publishing ratings data until two surveys after its release. Therefore, spring 2003 data for embargoed markets will be available during the release of the fall 2003 ratings. Among the markets now embargoed for quarterly ratings data: Baltimore; Harrisburg; Nassau-Suffolk; Pittsburgh; Providence; and Richmond and York, PA. Cleveland is once again on the embargo list, and Norfolk and Lansing-East Lansing, MI also return. Meanwhile, Wilmington, DE and Trenton, NJ are among the markets measured semi-annually now on the embargo list. "If we feel it's in the best interests of our clients, we will embargo a market," Arbitron's Jess Benbow tells R&R. Markets with an embargo on Arbitrends data include Allentown; Buffalo; Greensboro; Greenville, NC; Johnson City; Kansas City; Little Rock; Madison; Memphis; Portland, OR; Puerto Rico; Reno, NV; Rochester, NY; Sacramento; Seattle; Spokane; Syracuse; Wichita and Wilkes Barre. (Source: Radio & Records) ..... (7/21/03)

..:: WGH-AM to beef-up high school football coverage

Starting Sept 5th, expect changes in the way high school football is covered on Barnstable's All-sports "ESPN Radio 1310" WGH says Ashlee Owens of The Daily Press. Instead of narrating play-by-play of single games, a group of at least 10 correspondents stationed at a minimum of 10 different games will call in with updates whenever a score happens and at the end of every quarter. "We'll be able to cover more games in detail as compared to what we've been doing in the past," program director Tony Mercurio said. "We won't miss a beat this year." Thus, the station's high school football scoreboard show will run Fridays from 7:30-11PM..... (7/18/03)

A new classified ad has come into VARTV. Independent TV station "Sky4" WSKY Manteo NC/Hampton Roads is looking for Sales Account Executives and a Master Control Operator. Just click "Classified Ads" on the left navigation panel for complete details..... (7/18/03)

..:: Ray Collins has exited the building

VARTV has never gotten as many emails on one subject than Ray Collins, formerly of News6. Raycom Media, the owners of WTVR 6/CBS, did not renew Collins' contract. This is according to their GM, Pete Maroney. Channel 6 is in the process of looking for another primary anchor. Collins, who previously worked for a station in Buffalo NY replaced anchor Charles Fishburne four years ago..... (7/18/03)

..:: WTJZ-AM adds A LOT of sports

Gospel WTJZ-AM/1270 Hampton was to flip to an all-Spanish format back on March 17th as "Radio Tropical." That didn't happen. On May 1st, the Sixth Mount Zion Baptist Temple entered into a three-year time-lease agreement with Chesapeake-Portsmouth Broadcasting which continues to hold the station's license. Come this fall, the station plans to add sports and a lot of it. Their Sales Manager George Greenlaw says WTJZ is adding sports to its gospel format "to fill the local sports void." 1270 will carry 21 Peninsula District high school football games and a coaches' pre-game show to those games. Don Lancaster will have live fishing reports from the water every Saturday from 7-9AM. Lancaster's show was on "1490 The Goldmine" WBYM until they recently segued to focus on motor sports as "1490 The Outlaw" WLTR. WTJZ also will carry 11 University of Richmond football games this fall, as well as the weekly coaches' show. Greenlaw also told Ashlee Owens of the Daily Press that 1270 is going to carry 16 Carolina Panthers games, as well as the weekly coaches' show. "All the local sports are a big thing to us," Greenlaw said. Chesapeake-Portsmouth Executive VP Henry Hoot emphasized that sports are being added to gospel music, not replacing gospel. "We've been a gospel station for 30 years or more and that's not going to change," he said. Interesting comment and a complete contradiction to what was going to happen just a few months ago. He was to flip WTJZ to Hampton Roads' first 24/7 Spanish radio station - no Gospel. Plus, his company sold long-time religious WPMH-AM/1010 along with WHKT-AM/1650 to ABC/Disney. So much for "preserving" formats..... (7/17/03)

A new classified ad has come into VARTV. Free Lance-Star's three radio station cluster in Fredericksburg is looking for an experienced part-time on-air announcer. Just click "Classified Ads" on the left navigation panel for complete details..... (7/17/03)

..:: TV station requests to go digital-only

Commonwealth Public Broadcasting Corporation (CPBC) has made a request to the FCC to "turn-in" its analog (NTSC) TV license for WNVT/53 Goldvein. Channel 53 is better known as MHz2. The main reason is money. CPBC received information from Dielectric regarding the use of its current tower and found out that the tower couldn't accommodate a separate DTV antenna in addition to the existing analog antenna already there. They were told that a single, combined antenna for WNVT's analog and digital facilities was the only feasible alternative. So in December 2000, they hired Schoolbred Engineers to determine the extent of the improvements that would be necessary to mount a combined antenna. They found that the tower would need extensive structural work and that CPBC would have to remove several of the tenants from its tower. This would mean another delay but more importantly lose money from the leases. CPBC now wants to construct a digital-only facility – again ceasing analog broadcasting on NTSC Channel 53 and operating as a single channel digital broadcaster on DTV Channel 30. This would allow them to remove WNVT's existing analog antenna and simply install a digital-only antenna. This would save CPBC $400,000 in installation and construction costs and approximately $500,000 in operational costs (no analog "bills") over the next four years. The FCC is reviewing requests similar to this one on case-by-case basis. There are a couple of stations in the US that have turned-in their analog license and are strictly digital. One station's reason out West for turning their license was that no one was watching there analog channel..... (7/16/03)

..:: Muhammad sniper trial moved to Virginia Beach

A judge made that decision this morning around 10AM. Read all about it at cnn.com and from the AP on foxnews.com..... (7/16/03)

..:: Reporter gets the nod

Reporter Steve Kearns for 13NEWS WVEC/ABC will be joining Sandra Parker at the anchor desk, taking over the spot recently vacated by Bonita Harris on LNC5's "Pilot 13 News." ..... (7/16/03)

..:: Hampton LPTV wants to expand coverage area

Joan and Kenneth Wright, the owners of WGBS-LP/7 Hampton, want to move their antenna and increase the station's power. Currently, the station is just putting out 242 watts. This barely covers Hampton and the southern parts of Newport News. They're proposing to move the antenna to Portsmouth and increase the power to 2.5kW. This would increase their current coverage area significantly. Their community of license would remain Hampton. Another Peninsula-based LPTV is already in the process of making a similar move to the same antenna. JBS Inc is upgrading their LPTV - W39BW Newport News VA from 50kW/highly-directional to 150kW/non-directional with the signal blasting out of Portsmouth..... (7/15/03)

..:: Another LPFM goes to Williamsburg

The FCC has granted The Popular Assembly of New Horizons 3000 And His Successors a CP (construction permit) for a LPFM at 100.9 to be located in Williamsburg VA. The CP was granted on July 10, 2003. The station will be licensed as a "L1" - Low Power/100watts giving it a coverage area of about 7 miles. This will be the second LPFM station allocated to Williamsburg. The first was WJRX-LP granted to The Christian Life Center. They are on-the-air now at 102.5 with a Christian Variety format..... (7/15/03)

..:: New logos

A half dozen or so new and improved logos have been added to the Richmond Market page on VARTV. The most significant ones are the stations own by Radio One. They have no websites to copy from..... (7/15/03)

..:: "Norfolk market" is profiled

The Hampton Roads market is profiled this time around at mediaweek.com. The writer says "The popular shoreline town of Virginia Beach continues to be a major tourist attraction" Virginia Beach... town? This TOWN I live in has almost 450,000 people in it. Augh! Interestingly too is Viacom's O&O "UPN27" WGNT is now the #1 UPN affiliate in the country - based on overall ratings..... (7/14/03)

..:: New "face" debuts on B103

"B103 welcomes a new face to Richmond radio..." Seems like Eric & Tara on Cox Radio's Hot AC "B103" WMXB were just on "vacation." They were back on-the-air Monday morning at 7AM. A stunt. The station went as far as wiping off their bios from the station website. The new "face" is referring to an ultimate make-over for a listener from an area business - a la ABC network's "Extreme Make-Over." The "Trading Faces" info can be found at richmondsb103.com..... (7/14/03)

..:: Harvey returns to Hampton Roads airwaves

Larry Bonko of The Virginian-Pilot reports that Paul Harvey's news and commentary has returned to Hampton Roads on new radio station Motor Sports/Southern Rock "1490 The Outlaw" WLRT. The station recently flipped from a classic country format and was known as "1490 The Goldmine." Harvey was heard for the longest time on Barnstable's heritage country WCMS/100.5 until their format was also tweaked. Gone was Harvey and longtime jock Russ Cassidy and "in" was "Classic Country" to flanker sister station New Country "97-3 The Eagle" WGH. Don't be confused with "classic country" though. WCMS' playlist focuses on the late 80's and throughout the 90s. Interestingly, the last two weeks, AOL's "90s Country" Internet radio station has been the 23rd most listened to audio stream in the world. What does this mean, maybe nothing. There's a couple of all 80s stations on that list and you know where that format has gone. (7/13/03)

..:: LIN TV fills vacancies

LIN TV, which owns WAVY 10/NBC and "FOX43" WVBT, has filled several vacancies in their newsroom from "within." Stephanie Harris has become the permanent weekend anchor for WAVY. She was also anchoring the weekend news on WVBT. GM Ed Munson chose Derek Wing as Channel 43's new weekend anchor. Harris has been with WAVY/WVBT since June 2000 and Wing since March 2002. For the Sunday morning newscast on Channel 10, reporter Tracye Moynihan gets the nod who's in her third year at the station. Andy Fox gets a prime-time slot for his "Road Rebels" segment this coming Tuesday at 8PM. I watched Andy this past Thursday on his "Road Rebels" segment walk right onto an Interstate highway (I-64). That's against the law! I guess, as long as you have a reflective orange jacket on with a "mic" in your hand, it must be ok. If you see something similar to that on I-264 and he's good-looking, that'll be me..... (7/13/03)

..:: Setting the record straight

VCU was lost to MainQuad's 80s-90s Hits "Star 107.3" WBBT (one year contract) by RadioRichmond's "TalkRadio 990" WLEE. WLEE will still carry VCU Baseball next spring. WNVZ/1320 never carried VCU games. The 1480 tower is in Henrico County and is waiting only for a building permit that is forthcoming. There has never been opposition to the 1480 tower. The new 990 tower IS planned for Goochland. Despite some opposition from mostly HANOVER residents, the 990 plan passed the Goochland Planning commission 6-3 and goes before the Board of Supervisors August 5th..... (7/11/03)

..:: Max Media continues to buy

Virginia Beach-based Max Media has purchased a five-station cluster in Central Pennsylvania. Sunair Communications' Selinsgrove-based cluster was purchased by Max for $7.5 million. Included in the sale:

WLGL-FM Danville (Class A, 930W @ 834ft)
WWBE-FM Mifflinburg (Class A, 1.4kW @ 483ft)
WYGL-AM Selinsgrove (Class C, 1kW)
WYGL-FM Elizabethville (Class A, 1.2kW @ 515 ft/Harrisburg rimshot)
WFYY-FM Bloomsburg (Class B, 10.5kW @ 1028ft/Wilkes-Barre/Scranton)

The top four stations are a quadcast and are known as "Big Country." "Flyte 106.5" WFYY is a Hot AC..... (7/11/03)

..:: Richmond rumblings

Was Eric Summers and Tara Hart let go this week at Cox Radio's Hot AC "B103" WMXB? Their bios are gone from richmondsb.com replaced with "B103 Proudly Welcomes a New Face to Richmond Radio..." Will the B have a new morning show or is this just cunning stunting..... (7/11/03)

..:: Where oh where is Mike Patrick?

Jim Campana, Managing Partner of Bullseye Broadcasting's "Surf 92.3" WSRV Deltaville, has asked me for help in locating Mike Patrick Kinser. Jim and Mike worked together in the early 70s at WFEC Harrisburg PA. Jim left to be on the original air staff of CHR "Q94" WRVQ (Jim Edwards) in May of '72. Shortly after, Mike left WFEC to join WGH-AM. Jim would like to talk with him. Mike, if you're out there or if someone knows Mike, please send me an email immediately at editor@vartv.com..... (7/10/03)

..:: Yep, even more on the 98.9 move-in/stations swaps

There's a great article on fredericksburg.com about the Piedmont Communications/Joyner Radio station swap and the Richmond move-in. Joyner said he's pursuing a CP and hopes the stations will be ready to move to Midlothian in six to eight months. He went on to say he's not certain whether WJMA will continue airing country music once it moves. Over at Piedmont, they're acquiring "C103" WCUL Culpeper and purchasing WLSA Louisa. Both right now, both "do" Country. In the future, one won't be. John Schick, president of Piedmont, said "Certainly, there will continue to be a country station in this market run by us. The question is which one." My guess... good-bye "Country 105" ..... (7/10/03)

..:: The Beat's new night jock

UPDATED: Popular night jock Zxulu, previously heard on CC's urban "106-5 The Beat" WBTJ, left the station recently to join Radio One's urban in DC "93-9WKYS" in the same timeslot. The Beat has replaced him with King Tut. But is this only temporary? PD Aaron Maxwell recent placed an ad for an evening jock for The Beat at the NAB Career Center. For now, Tut can be heard Monday thru Fridays 6-10PM..... (7/9/03)

A new classified ad has come into VARTV. Bullseye Broadcasting's 50s-70s Oldies "Surf 92.3" WSRV has several job opportunities available. Just click "Classified Ads" on the left navigation panel for complete details..... (7/9/03)

..:: Just the facts

As of right now, here's what's going with the complicated swap of several stations including the 98.9 frequency moving into the Richmond market. WJMA/FM and WVCV/AM in Orange are both still owned by Piedmont Communications. They won't close the deal with Joyner and execute the swap until the Midlothian CP is approved. Meanwhile, Joyner Broadcasting owns WCUL/FM and WCVA/AM in Culpeper. Until closing, Piedmont will continue to operate its own Orange stations plus the Culpeper stations under the terms of an LMA with Joyner Broadcasting..... (7/8/03)

..:: New LPFM coming to Richmond

The FCC has granted The Virginia Center for Public Press a CP (construction permit) for a LPFM at 97.3 to be located in Richmond VA. Better known as Radio Free Richmond, the CP was granted on July 1st. The station will be licensed as a "L1" - Low power/100watts. With their antenna located close to downtown (the antenna will go up near West Broad & Lombardy), this station could have a decent-sized audience. Don't look for the WRFR-LP calls; they're taken by a LPFM in Maine..... (7/7/03)

..:: No more gold

"America's Country 1490 The Gold Mine" WBYM is gone. The classic country format bit the dust today, as will a lot of its programming. The station's former PD is back, leasing the station from its owners and will take it over, bringing Southern Rock music as a format, along with Race Talk Live, focusing on all things NASCAR. The station has requested new calls of WLTR. Pat Murphy, who was heard in the mornings, is now on in the afternoons. Murphy said "We're gonna play music that you can't hear anywhere else." The midday shift today was "piped-in" classic country. They just completed a $200,000 project to erect an all new transmitter tower for better Southside coverage. They're the home for the NFL Washington Redskins radio broadcasts. The station is owned by Hampton Radio II Inc, a family owned Hampton company..... (7/7/03)

..:: Radio disc jockey pays dues overnight

New night jock Zak Tyler of Barnstable's New Country "97-3 The Eagle" gets some press in Hampton Roads' The Virginian-Pilot. The Pilot was profiling folks who work overnights. Not only does Tyler do the 7-midnight shift at The Eagle, but is also responsible for overseeing operations at the entire Cluster overnights. It's almost ALL automated. Tyler is new at The Eagle since this past May when Dee Stevens exited. He came from Artistic Media Partners' top-ranked CHR "96.5 WAZY" Lafayette IN (market 238) where he was heard in the afternoons. He previously did evenings there but was promoted to MD and segued to afternoons. Hampton Roads is Tyler's hometown and even spent some time with WRSR then WGH in the 80's when it was doing CHR as "97 Star." The entire article can be found at pilotonline.com..... (7/7/03)

..:: It's official: The 98.9 frequency will move to Richmond market

The FCC gave it's blessing Tuesday (July 1, 2003) for the 98.9 frequency, licensed to Orange VA to move to Midlothian VA. Eventually WJMA will be sold to Joyner Radio out of North Carolina. The FCC was seeking public comment to these proposed changes to the FM Table of Allotments. The "comments window" is 60 days. The FCC didn't receive any. To get you caught up, Piedmont wants to change the community of license of WJMA from Orange to Midlothian and reclassify the license on channel 255B1 (98.9FM). 98.9 would provide a first local service to Midlothian and in essence provide Richmond with a brand new signal. Piedmont with Old Belt Broadcasting wants to shift Old Belt's '98.9 Kiss Country' WKSK South Hill (255C3) to 101.9 (270A). Entercom's adjacent channel urban '102Jamz' WJMH (102.1) Reidsville NC has already "agreed" (probably compensated for) to be relicensed as a Class C0 from a Class C. There's no loss or gain to WJMH's coverage area. Also, Joyner Radio recently bought adult standards WCVA-AM and country 'C103' WCUL -FM in Culpeper from Culpeper Broadcasting. Piedmont is in the process of acquiring 'Country 105' WLSA-FM Louisa from Mid-Virginia Broadcasting. Again, Piedmont already owns country WJMA-FM with oldies WVCV-AM both in Orange. With that said, the companies have worked out a deal where Piedmont would swap WJMA to Joyner Radio and Piedmont would take over WCVA-AM and WCUL-FM. At the same time, Joyner Radio would move WJMA from Orange to Midlothian. The FM Table of Allotments will be officially changed on August 18, 2003. This means you won't hear WJMA on 98.9 in Orange VA anymore. Will 98.9 be broadcasting from the Richmond area on August 18th? Probably not. They'll need to go thru testing first. There's much speculation what will happen when the station re-signs on. More than likely, it won't be known as WJMA and won't be doing country..... (7/3/03)

..:: Judge orders change of venue for Malvo trial to Chesapeake

A judge today ordered a new location for the trial of sniper suspect Lee Boyd Malvo, moving the case from the Washington DC area 200 miles south to Chesapeake. It is the first time in a quarter century that a trial has been moved from Fairfax County. This breaking news can be found in its entirety at cnn.com..... (7/2/03)

News Archives.....