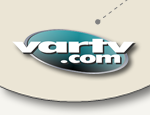 » If you have any news, updates, additions or corrections... e-mail them to editor@VARTV.com.




..:: WFLS, Mid-Atlantic Network stations take Honors at VAB Conference

The WFLS news department has been honored by the Virginia Association of Broadcasters (VAB) with its award for Best Documentary or Public Affairs Program for "Focus: The Lisk-Silva Murders." The program was produced and anchored by reporter Deirdre Blake and aired last August. Blake's report followed the serial murders of the Spotsylvania girls in 1996 and 1997 and the evidence leading to suspect Richard Mark Evonitz last June. Blake was honored earlier this year by the VAB for her work on the program and is the second consecutive year that they have recognized the work of the weekly program "Focus."...

Two Mid-Atlantic Network stations took top honors. The "Best Morning Show" winner was Joe Sanchez of Winchester's "Real Classic Rock" WWRE/WWRT, Runner-Up was Fredericksburg's popular "Breakfast Flakes" on Hot AC "B101.5" WBQB. Clean sweep there. The these awards and others were presented this past weekend at the Association's annual conference in Virginia Beach..... (6/30/03)

..:: Richmond Arbitrends

The Richmond Arbitrends (Phase II) were released earlier today. Way out in front is CC's Soft AC "Lite 98" WTVR, second is a tie between Cox country "K95" WKHK and CC's "NewsRadio 1140" WRVA and fourth is a tie between another CC property - urban "106.5 The Beat" WBTJ and Cox's Classic Hits "96.5 The Planet" WKLR. Some similarities between Hampton Roads and Richmond - each market's classic hits outlet soured this Phase and both Smooth Jazz stations are having trouble - both getting close to a 2.0. Other notables, The Beat continues to win the urban battle over Radio One's "Power 92-1 Jamz" WCDX. Since Radio One took "Hot 9-9-3" in a Rhythmic direction, this seems to have had an effect on CC's heritage CHR "Q94" WRVQ. When's the last time RVQ was at a 3.7? What's interesting is that WRHH has been jockless for awhile and on top of that, Hot doesn't even cover the entire market. A one and a half share separates matchstick WRHH and the blowtorch WRVQ - ewwww. CC's flip of WRXL to Alternative - 102.1 The X - has had little, if any, effect on Cox's alternative "Y101" WDYL. You can find the entire 12+ ratings for Richmond at Radio & Records online..... (6/27/03)

..:: Letterman let go at The Fox

Another familiar voice has left the Hampton Roads airwaves. Diane Letterman, the news director at Saga's "Classic Hits 106.9 The Fox" WAFX, was let go today right after the Jeff & Leila morning show. Letterman read the news from 6AM-10AM. This departure comes on the heals of MC Danner's (one-half of Jeff & MC) dismissal late last month. She was replaced by high profiler Leila Rice who left her post at Metro Traffic. The folks at The Fox are putting a lot of stock in Rice - in addition to co-hosting she'll also be doing the news. A company spokesman told VARTV, "Diane was a big part of the WAFX team, and her contributions are very much appreciated... however, we felt like we needed to move in a different direction with our news... Leila will be handling news beginning Monday". Letterman had about three months left on her contract. It was bought-out..... (6/27/03)

..:: Hampton Roads Arbitrends

The Hampton Roads Arbitrends (Phase II) were released earlier today. Since the market is "embargoed," we'll just give quick overview. Arbitron will release the final Spring Book to the public next month - July 29th to be exact. First (in the 12+ demo) was CC's urban powerhouse "103Jamz" WOWI up slightly, second was Sinclair Telecable's "NewsRadio 790" WNIS down slightly, Saga's "Classic Hits 106.9 The Fox" WAFX shoots up to third place (from 11th just last month), fourth Entercom's AC "2WD" WWDE down slightly and fifth was Barnstable's Contemporary Inspirational "Star 94.1" WXEZ up a notch. Other notables, On Top urban "Hot 102.1 & 107.9" WWHV reaches a new high and the 2.0 benchmark. Over at Entercom's Rhythmic "Z-104" WNVZ they dropped slightly and with the WOWI increase, there's much more space between these two stations than there has been in a while. CC has its problems, though. Two of them to be specific. Hip-hop outlet "92.1 The Beat" WBHH was up slightly this month but is still in the low 1's and Smooth Jazz/NAC "CD 107.7" WJCD was down slightly getting really close to a 2.0. "103Jamz" and Tom Joyner (morning show on CC's Urban AC "Vibe 105" WSVY) are definitely carrying the cluster..... (6/27/03)

..:: "New" old voice at The Eagle

Jimmy Ray Dunn's got a new sidekick for "97-3 The Eagle" WGH-FM's morning show. Kenny the Producer jumps in as the executive producer of the morning show and until recently was the production director for the Barnstable cluster. His on-air role is designed to be purely that of a sidekick and not a co-host. It seems The Eagle wants to redirect the morning show to be a vehicle for Dunn solo rather than for a duo..... (6/26/03)

..:: The Greaseman is back!!!

Here's the Press Release...

(Fredericksburg, VA) - Telemedia Broadcasting, Inc. announces the recent addition of Washington, DC radio legend The Greaseman to it's programming on Thunder 104.5, Country That Rocks! (WGRX-FM) The Greaseman returns to the FM dial in the Northern Virginia area on Monday, July 7th.

Having started in radio in 1968 in Ithaca, New York, The Greaseman has spent over 35 years of his life entertaining listeners from New York to Florida and DC to California. He has released numerous compact discs of his material, written a book published by Pocket Books, appeared on television shows including ABC Nightline with Ted Koppel, BET Tonight with Tavis Smiley, MSNBC Equal Time with Ollie North, CNN's Crossfire, FOX News Channel's O'Reilly Factor along with many other television appearances.

The Greaseman's daily programming on Thunder 104.5, Country That Rocks! will add even more depth to a unique programming philosophy at the station. "The Greaseman's blend of humor and intelligent satire should fit nicely with our pledge of bringing our listeners a brand of country/rock that is different from other radio choices in the area," says Program Director Tim Stone.

Telemedia Broadcasting also owns and operates Virginia's Rockin' Oldies 95.9 WGRQ-FM in addition to WGRX-FM..... (6/25/03)

..:: Changes at Channel 13

Reporter Dale Gauding recently left Belo Broadcasting's WVEC (13/ABC) to pursue an altogether new career. At age 50, he leaves the broadcast journalism business after 28 years, including stints at WTKR (3/CBS) and of course at WVEC...

Reporter/Anchor Bonita Harris has also announced her resignation. She first joined WVEC back in 1992, signing-on as Bonita Billingsley before marrying. She has accepted a position in the Public Information Office of the Norfolk Sheriff's Department. Her last day will be in mid-July...

Craig Civale has not left the station, but he hasn't been seen on air for a couple weeks. He recently injured a couple ribs while taking part in a station softball game and surgery was required. He is recovering nicely, is in good spirits and should be back in the newsroom in the coming weeks. Civale, of course, is engaged to former Channel 13 reporter Michelle Louie, and I may be wrong here, but I believe he's an alumnus of WRIC-TV (8/ABC) in Richmond...

VARTV hears that reporter Ramona Parks is rumored to be heading toward the anchor desk to co-anchor the weekend evening newscasts with Carlton Houston..... (6/25/03)

..:: Is 96X really 10 years old?

Sinclair Telecable's Alternative "96X" WROX has been promoting their "10 Years/10 Concerts" for being on the air for 10 years. Did they forget OR want to forget about the time in the late 90s when they were known as "The New 96-1" & "Virginia's New Music Vibe" and blasting out Top 40 music? They were trying to compete with "Z-104" WNVZ which was Top 40 at the time, too. Their imaging was "All of your favorite hits, not just some of them." WROX failed miserably and flipped back to "modern rock." 96X was originally launched on October 25, 1993 to fill the whole left when the best station on the planet left the airwaves - 92.1 WOFM..... (6/24/03)

..:: WJMA-FM Orange station background

Many thanks to Ross Hunter for providing VARTV with a detailed station background on WJMA-FM in Orange VA. WJMA's listing can be found in the Fredericksburg Market page..... (6/24/03)

..:: News Bites

I guess Kelly Harvey just couldn't stay away from TV news reporting. The former weekend anchor/reporter at "NewsChannel" 3 WTKR (CBS), has resurfaced in Hampton Roads at Belo's WVEC (13/ABC) as a reporter. Harvey left Channel 3 back in March. She told The Virginian Pilot "I've removed myself from a stressful job to spend more time with my family. That's my priority now." Was it a stressful job or just being at Channel 3?

Convergent Broadcasting's purchase of Marantha's Contemporary Christian "Praise 105" WFMZ Hertford NC is being held-up, kinda. The FCC has enacted a temporary filing freeze, instituted following the agency's vote to rewrite its media-ownership regulations. Even though none of the staff have been let go, VARTV hears that the format will not remain...

I was watching the news yesterday afternoon about the shooting death of Virginia Beach officer Rodney Pocceschi. Both Channel 3 (WTKR/CBS) and Channel 10 (WAVY/NBC) interviewed the surviving accomplice - Shawn Zhe - in the Virginia Beach City Jail. Brian Farrell of Channel 3 was asking him straight forward questions. He let the suspect speak; giving his version of what happened. A very good piece. Then I switch over to Channel 10 and there I see the almighty Mary Kay Mallonee badgering Zhe. With Mallonee's assumptive and sensationalized questioning, she achieved the exact opposite of what Farrell got on Channel 3..... (6/24/03)

..:: Praise 105 sold

Convergent Broadcasting is buying Contemporary Christian "Praise 105" WFMZ/104.9 Hertford NC from Maranatha Broadcasting for $2.1M. Praise blanks NE NC and also puts in a rimshot signal to Hampton Roads. Convergent bought AC "Windy 97.1" WYND/97.1, AAA "99.1 The Sound" WVOD and Top 40 "Power 92.3" WZPR last FALL. They now have themselves a nice cluster. What's next? Will the format remain? Changes were made on the 97.1 and 92.3 signals as soon as those stations were purchased by Convergent..... (6/17/03)

..:: Congratulations to Stephanie Rochon

Raycom Media "News 6" WTVR (CBS) anchor Stephanie Rochon and her husband had a baby Saturday morning. Weekend anchor Ric Young mentioned the fact on-air yesterday. Rochon anchors the 5PM, 5:30PM and 11PM newscasts and has been with the station since mid-1999..... (6/16/03)

..:: Richmond Sports Report & Colonial Downs

The Richmond Sports Report will broadcast live 6-7PM every Tuesday during thoroughbred season live from Colonial Downs. John Emmett and Coach Criz will be handling the mike duties from the winner's circle while the live racing is underway (5PM post time daily). "Our goal all along with our show has been to partner with live local events. While this is a departure from our mainly Prep and College sports format, this racing series has quietly become one of the best spectator offerings in Central Virginia. There is also an great opportunity to educate the public about the sport of horse racing and its ever increasing impact on our state." - Gary Criswell (Coach Criz)..... (6/16/03)

..:: Chris Ryan update

Here's more on the Chris Ryan accident... He's now in stable condition. He had both legs broken along with his left arm. He also had 135 stitches in his face and head but he's up talking to family and friends. We also hear he's up enough to sign a contract to join Infinity Broadcasting on August 1st. VARTV wishes you well..... (6/14/03)

..:: Esquire Magazine rates WFLS one of top radio stations

WFLS is cited as one of the top 12 radio stations in America according to Esquire Magazine in its July issue that hits newsstands today. The Fredericksburg country station is praised in an article titled, "American Music 2003—What's Good, What Blows & What to Buy." Read Michael Zitz's entire article at fredericksburg.com ..... (6/11/03)

..:: and they're off!

Down The Stretch, Central Virginia's only live radio show devoted to horse racing, will be broadcasting their show live from Colonial Downs racetrack in New Kent, every Saturday during the track's thoroughbred racing meet. Down The Stretch can be heard every Saturday at 11:05AM on WXGI-AM/950 in Richmond, WBYM-AM/1490 in Hampton Roads and on the Internet at virginiaderby.com. Down The Stretch has been on the air in Richmond since 1998. The show features news and interviews from the horse racing world and features a segment called "Pickin' the Ponies," where the show hosts give their tips on which horses they think will win the race. Colonial Downs begins their seventh thoroughbred meet on today at 5PM..... (6/13/03)

A new classified ad has come into VARTV. The Free Lance-Star is looking for a radio engineer assistant. Just click "Classified Ads" on the left navigation panel for complete details..... (6/11/03)

..:: Max Media Buys Six-Station Arkansas Cluster For $6.7 Million

Virginia Beach based Max Media has announced that Max Media of Arkansas LLC has purchased a six-station cluster from River Valley Radio Group LLC for $6,700,000. The stations, in the NW Arkansas River Valley between Little Rock and Fort Smith, are:
- KWKK-FM 100.9 (Lite Rock), Russellville AR;
- KCJC-FM 102.3 (Country), Dardanelle AR;
- KCAB-AM 980 (News/Talk), Dardanelle AR;
- KVLD-FM 99.3 (Solid Gold), Atkins AR;
- KVCM-AM 800 (News/Talk) and
- KVOM-FM 101.7 (Country), Morrilton, AR
CEO of Max Media is AE "Gene" Loving, and John Trinder is COO. Larry Saunders is president of the Max Radio Division. Max owns four radio stations (WQDK, WWOC, WCXL WGAI) in eastern NC, five TV properties in Montana, and one TV station in Bowling Green KY. Max Media also is awaiting FCC approval of its acquisition of the "ABC 29&8" WGTU in Traverse City MI..... (6/9/03)

..:: B101.5 - Best Morning Show In Virginia?

Mid-Atlantic Network Hot AC "B101.5" WBQB morning Show "Breakfast Flakes" (Baxter, Heather, and Robert) have been selected either Winner or First Runner-Up for "Best Morning Show In Virginia" by the VAB (Virginia Association of Broadcasters). We won't know if they won or placed second until the VAB Conference on June 27. The folks over at The B must be pretty happy – especially since the show is still relatively new (debuted 10/02) and the material submitted had to be from 2002 only. We'll let you know the final results on the 27th..... (6/7/03)

..:: Former area jock critically hurt

VARTV hears that a former a Hampton Roads DJ - Chris Ryan - was critically hurt in a car accident late Tuesday night in southern North Carolina when he was returning from a interview in the Raleigh area. He is currently with the Atlantic Radio Group as a PD. More details as we get them..... (6/6/03)

..:: Highland Cnty residents get Dish

It's interesting to know that Dish Network has begun carrying the local channels from Roanoke-Lynchburg in Highland County - 115 miles to the north. Channels being offered are WDBJ (7/CBS), "NewsChannel 10" WSLS (NBC), "Blue Ridge Public TV" WBRA (15/PBS) and "FOX 21/27" WJPR/WFXR are on now. No word about "ABC 13" WSET or "UPN 24/54" WDRL/W54BT. Its a big deal in Highland Co being so far away from the metro. Apparently, the NYC channels are still be offered to those same customers. DirecTV, too, is supposed to provide Roanoke channels soon, however the word in Highland Co is that they will not be offered there..... (6/5/03)

..:: Howard Mills retires

Howard E. Mills - VP, Operations of New York Times owned WTKR-TV/DT (3/CBS) retired today, June 4th after 40 years at the station. Norfolk Mayor Paul D Fraim proclaimed June 4, 2003 "Howard E Mills Day" for the city. The refurbished, old WTAR-AM radio studios from the 1950s has been renamed the Howard E. Mills Auditorium in his honor..... (6/5/03)

..:: Big Al leaving ESPN Richmond

"Big Al" Coleman told listeners at his weekly Wednesday Lunch Bunch promotion that he's giving up mornings at MainQuad's "ESPN Richmond" WARV/100.3 -- he's jumping back to Gee Communications "All American" WXGI/950 for the afternoon drive (3-6 PM) starting Monday, June 9. He told the crowd that the big problem was WARV's poor signal in West End and Northside Richmond -- areas where most of his advertisers are. It's reported that WARV won't fill the vacancy locally, instead using ESPN's Mike & Mike show in AM drive. He's taking afternoon drive as local legend Big John Trimble has re-established himself in AM drive on 'XGI, a situation 'XGI doesn't wish to change..... (6/5/03)

..:: Free Lance-Star cluster welcomes new reporter

WFLS/WWUZ/WYSK welcomes their new news reporter. Niche Herman is a graduate of Edinboro University of Pennsylvania where she received her BA in Speech Communication, worked on the campus radio and TV stations and on the university's Dean's List. She'll also be doing fill-in anchor work on all three stations as well..... (6/4/03)

Another new classified ad has come into VARTV. Hampton Roads Radio Group (WGH-A/F, WCMS, WWSO, WFOG & WXEZ) has an opening in Sales on the Peninsula. Just click "Classified Ads" on the left navigation panel for complete details..... (6/4/03)

A new classified ad has come into VARTV. New York Times owned WTKR-TV/DT (3/CBS) is looking for a Maintenance Engineer. Just click "Classified Ads" on the left navigation panel for complete details..... (6/4/03)

..:: Yes, Jay Francis is out

Barnstable's country "97-3 The Eagle" WGH is without one of their morning show hosts. Jay Francis of "Jimmy Ray (Dunn) & Jay" has left the building. VARTV hears that his contract was/is coming up for renewal for significantly less pay so Jay left. He's been completely erased from their website - eagle97.com. We also hear that Jimmy Ray could be going solo for awhile. Jennifer Lewis still does the news and traffic..... (6/4/03)

..:: MainQuad to dump all of their holdings except Richmond

First Media agrees to purchase eight radio stations and one low power TV station in North Carolina and Virginia from MainQuad for $11.35 million, pending FCC approval. The deal will include Country WPTM & Classic Country WCBT Roanoke Rapids NC, Country WKTC Pinetops NC, AC WZAX Nashville NC; AC WLGQ Emporia VA, Gospel WSMY-A Weldon NC and Oldies simulcast sisters WYTT Gaston NC & WSMY Alberta VA. First Media also picks of WNVN-LP Roanoke Rapids. MainQuad holds on to "Smooth Jazz 93.1" WJZV, 80s-90s Hits "Star 107.3" WBBT and recently acquired "ESPN Richmond" WARV..... (6/3/03)

..:: Hampton Roads Arbitrends released today; the "News" format is big

The Hampton Roads Arbitrends were released earlier today. The market is embargoed so you won't find the numbers anywhere on the Net. The Top 5 looked like this... CC's Urban "103Jamz" WOWI was first, just a half of a point behind(!) was Sinclair's "NewsRadio 790" WNIS, third was Barnstable's Country/Classic Country WCMS, fourth was Entercom's AC "2WD" WWDE and fifth was Barnstable's Contemporary Inspirational "Star 94.1" WXEZ. In the All Persons 25-54 demo, WWDE was first, Saga's "Classic Hits 106.9 The Fox" WAFX was second with sister active rocker "FM99" WNOR third, fourth was WNIS and fifth was WXEZ..... (6/2/03)

..:: Cox Hampton Roads adds cable nets

Cox Communications Hampton Roads has added Fine Living and DIY (Do-It-Yourself) to their channel line-up. You'll need to be a digital cable subscriber to see them. Fine Living has been added to the "Digital Variety Package" on channel 250 and DIY has been added to the "Digital Sports & Information Package" on channel 232. These cable nets are from the same folks (Scripps Networks) that bring you Food Network and HGTV (Home & Garden Television)..... (5/31/03)

..:: Hampton Roads TV Sweeps


NOTES: WTKR 3/CBS finished fourth at the 6PM half-hour. Judge Judy on "UPN 27" WGNT finished third with a 5.4 vs Channel 3's 5.0. Each rating point represents 1% of Hampton Roads' 638,190 TV households..... (5/31/03)

..:: Can't hear ESPN Richmond?

MainQuad's sports "ESPN Richmond" WARV/100.3 is now streaming their audio over the Internet. Go to espnrichmond.com for the link..... (5/30/03)

..:: Two stations add RDS, one drops it... again

Hampton Roads' two Public radio stations WHRO & WHRV recently started utilizing the RDS feature on car radios. RDS - Radio Data System - allows radio stations to broadcast simple text messages i.e. station call letters, format, title & track of current artist playing, traffic etc... to newer car radios. WHRO/90.3 is only broadcasting "WHRO NPR" and WHRV is only showing "WHRV FM". Over at Entercom AC "2WD" WWDE, they were broadcasting "WWDE FM" but as soon as it started they stopped it ..... (5/29/03)

..:: VARTV News Briefs

The rumors and speculations continue to fly around concerning RadioRichmond's new AMer 1480. The folks over at RadioRichmond get a kick out of hearing all of them - a new talker, Spanish etc. To set the record straight, a format has not yet been decided on but RadioRichmond is open for suggestions. Go to radiorichmond.com for contact info...

Christian "Your Lighthouse" WJLZ/88.5 Virginia Beach, with a new set of calls (former WODC) and a new location, is expected to be broadcasting in stereo soon. They also have three translators around Hampton Roads - in Chesapeake W279AD/103.7, Norfolk W280CX/103.9 and South Norfolk/Portsmouth W250AE/97.9; no word yet if they too will be relaying the stereo signal...

Did you know that Barnstable's country "97-3 The Eagle" WGH is the launch station for the Amber Alert in Hampton Roads? Yep. WGH will notify other radio stations when a child is reported missing. GM Andy Graham told the Pilot recently, "We bought the equipment and tested it, and are prepared to be fully involved in the Amber Alert..."

Chesapeake-Portsmouth Broadcasting's Christian Talker WPMH/1010 recently gave their website some fresh paint. The redesigned website can be found at 1010wpmh.com..... (5/29/03)

..:: LeAnne Rains to The Breakfast Bunch

Entercom's AC "2WD" WWDE has named former WTKR (3/CBS) news anchor LeAnne Rains as their newest member of the Breakfast Bunch. Another former Channel 3 anchor, Kelly Harvey Jones was filling-in for the departed Angie Aresco. Don London, the Director of Programming for Entercom Norfolk, told Larry Bonko of the Virginian-Pilot that the reason why Aresco was replaced was that they "needed to add a higher profile personality to the morning show." Huh? What was wrong with it before? The Breakfast Bunch consistently ranks in the Top 3 of morning shows. Anyways, Rains will be writing, editing and delivering seven 2-minute newscasts between 5:30-8:30AM..... (5/27/03)

..:: Lawsuits cite theft of signals

DirecTV filed lawsuits yesterday against 130 Virginians, contending the people either stole satellite TV programming or have sold pirate equipment that allows signal theft. The company filed 40 separate lawsuits in federal court divisions across the state. "There are people from Alexandria to Big Stone Gap," said Stephen G. Test, a lawyer in the Virginia Beach office of Williams Mullen, which is representing DirecTV. Locally, those who will be served with the suits beginning next Tuesday include residents of Richmond, Hopewell and the counties of Henrico and Chesterfield. Read the entire article by McGregor McCance at timesdispatch.com..... (5/24/03)

..:: One down, one to go

News/talk WFIR-AM in Roanoke hires its replacement for news director/morning anchor Mike Ward, who left the station in March to start a radio syndication company in his Ohio hometown. Clay Young, formerly of CKPR-AM/TV in Thunder Bay, Ontario, Canada, joins the Roanoke news/talker as morning anchor and newsroom manager. WFIR is still looking for a replacement for afternoon anchor Becky Bruce, who's returning to Kentucky for family reasons..... (5/24/03)

..:: Overnights are covered at FLS

Bonnie Miller has taken the full time on-air personality position for the overnight shift at Free Lance-Star country "93.3 WFLS"..... (5/23/03)

..:: CP to a LPFM granted to Hopewell VA

The FCC granted a construction permit (CP) to the Essence of Love Ministries for a Low Power FM on 107.7 in Hopewell on May 19th..... (5/22/03)

..:: RadioRichmond to carry VCU & Richmond tournament games

WLEE/990 will carry all the OBX / CAA Baseball Championship games that involve the VCU Rams. The opening round game will air Wednesday at 11:45AM. Terry Sissisky will handle the play by play with Justin Harris handling the color commentary. The Atlantic 10 best of three baseball championship series between UMass & Richmond will be carried on WVNZ/1320 beginning Thursday at 12:45. Bob Black and Simon Gray with the call..... (5/20/03)

..:: RTD's "Green Section" becomes "TD Channels"

You'll see a new look on the TV page next Sunday when an expanded Prime Time grid makes its debut. It will contain programming information for 20 new channels, bringing the total number to 85. The expansion accompanies the premiere Saturday of TD Channels, the successor to the Green Section. On the daily TV pages, the Morning/Afternoon grid will be discontinued to accommodate the new Prime Time channels. Round-the-clock grids, however, remain in TD Channels.

The new channels are: BBC America, Biography, Country Music Television, Discovery Health, Discovery Kids, Encore Action, Encore Love Stories, Encore Mystery, Encore True Stories and Encore Westerns, Great American Country, Game Show Network, History International, Independent Film Channel, Inspiration Network, Lifetime Movie Network, National Geographic, Sundance, Toon Disney and TRIO. Daily highlights and other TV news will also appear on the daily pages. Talk-show lineups will run Monday through Friday..... (5/18/03)

..:: June Carter Cash dies at 73

Ms Cash was heard on Richmond's WRNL and WRVA in the mid-40s. The complete story can be found on nbc12.com ..... (5/16/03)

..:: Surf 92.3 moving their studios

The Gloucester Gazette-Journal reported that Winner Broadcasting's 50s-70s oldies "Surf 92.3" WSRV Deltaville is moving their studios. The move to Gloucester from Williamsburg will be made around Memorial Day. Also, they are going to dump the satellite feed in favor of live and local jocks. WSRV was co-located with WWBR/107.9 in Williamsburg until Winner sold that station to On Top Communications. It was doing satellite-fed Soft AC as "107.9 The Breeze" until the On Top purchase when it was immediately switched to a simulcast of urban "Hot 102.1" WWHV Virginia Beach. Winner, with now just one station, decided to make the move to Gloucester. With a new $1.2M cash infusion and Barnstable's "Oldies 92-9" WWSO steering further and further away from the 50s & 60s oldies music, maybe Surf can find their niche on the Peninsula..... (5/15/03)

..:: Mariners/Kickers on Fox Sports World

Local Pro Soccer Teams the Virginia Beach Mariners and Richmond Kickers will have several games broadcast live on Fox Sports World. Cox Communications carries the network on channel 231 in Hampton Roads. The following are the games to be carried:

Mariners Schedule
Fri June 6 at 8PM vs Atlanta Silverbacks
Fri June 27 at 8PM vs Richmond Kickers
Fri August 15 at 8PM vs Charlotte Eagles

Kickers Schedule
Fri May 23 at 8PM vs Montreal Impact
Fri June 27 at 8PM vs Richmond Kickers
Fri August 1 at 8PM vs Charleston Battery
Fri August 22 at 8PM vs Syracuse Salty Dogs

..:: Richmond Broadcasters Hall OF Fame

Photos of the 11th Annual Richmond Broadcasters Hall OF Fame Luncheon Awards Celebration can be found HERE. This sold out event was held Tuesday May 13, 2003...

Recipients of the Frank Soden Lifetime Achievement for 2003
Steve "Mr. Beach " Leonard & Fred Haseltine (posthumous)

Broadcaster Of the Year Winner: Leslie Taylor

SPECIAL THANKS:
Steve McCall and Cox Broadcasting (WKHK, WKLR, WDYL, WMXB) For a very generous cash contribution that helped make the continuation of these anniversary awards luncheons possible. To Ruth Jones and Clear Channel Communications (WTVR-FM, WRVA, WRVQ, WRXL. WRNL, WBTJ, VRN) for providing us with a very generous donation to trade at Ruth's Chris Steakhouse to help underwrite the cost of the luncheon. Harvey Hudson and Jack Moore (Moore Cadillac) for believing in our event, and agreeing to underwrite the broadcaster of the year award. Bob Rich and Radio One for a generous cash contribution and continued support. Carl McNeill for consistent support through the years, and a cash contribution and Ruth's Cris Steak House

Hall Of Fame Trustees: Bill Bevins, Kirby Carmichael, Jay Carneal, Bill Drake, Steve Leonard, Cheryl Miller, Bill Oglesby, Cavell Phillips, Adam Stubbs

Hall Of Fame Board Of Directors: Holly Buchanan, Theresa Gee, Kerry James, John Reid, J.T. Stevens, Scott Stevens

Who We Are: The Richmond Broadcasters Hall of fame is a not-for profit organization, formed in 1993 by a core group of eight local broadcasters... dedicated to the development of a social and business network of local broadcasters and support personnel... as well as a conduit to acknowledge and award outstanding colleagues..... (5/14/03)

..:: Selecta 1320AM to air four Kickers games

RadioRichmond announces plans to air four Richmond Kickers home games in Spanish on their weekend Selecta programming on WVNZ 1320AM. Selecta will broadcast Kickers games on June 8th, June 28th, July 19th, and August 30th. Former Chilean National Team member Horatio Lugo will be handling the play by play duties. Lugo currently hosts the soccer show "Simplemente Futbol" Sunday afternoons on Selecta. "This is the next logical step in our efforts to bring live local sports to as many different audiences as possible. This is a natural fit and I believe the Hispanic community will embrace the broadcasts and the local team"- Gary Criswell, Sports Director of RadioRichmond who will produce the broadcasts..... (5/14/03)

..:: Back home

Barnstable country "97-3 The Eagle" WGH names Zak Tyler their new night jock as Dee Stevens exits. Tyler comes from Artistic Media Partners' top-ranked CHR "96.5 WAZY" Lafayette IN (market 238) where he was heard in the afternoons. He previously did evenings there but was promoted to MD and segued to afternoons. Hampton Roads is Tyler's hometown and even spent some time with WRSR then WGH in the 80's when it was doing CHR as "97 Star"..... (5/14/03)

..:: Richmond severe weather coverage

Friday's television coverage of the tornado in Amelia County and Jarrett and the high winds that struck other parts of central Virginia had viewers glued to their TVs Friday. The three news stations in the Richmond-Petersburg market (WTVR, WRIC & WWBT) all provided live coverage during parts of the afternoon. The ratings winner was "NBC12" (WWBT) which - after some brief cut-ins and crawls - went into continuous coverage with a 7.7 rating at 3PM. It was up to 10.6 by 3:30... and to 14.3 by 4PM when the station pre-empted its own newscast for continuous weather coverage. NBC12 continued to dominate the ratings during its newscasts in the 5 to 6:30 time period. WTVR (6/CBS) was second with special coverage ratings that ranged from 6.4 to 8.4. WRIC (8/ABC) recorded ratings of 5.6 to 7.2 during its special coverage. Traffic on local news websites was also extremely heavy Friday afternoon. On nbc12.com, from 2PM until 4PM, the site was recording nearly 12,000 page views per hour. Overall on Friday, the site recorded more than 109,000 page views..... (5/13/03)

..:: Three(!) highly rated morning shows lose co-hosts in Hampton Roads

UPDATED: Last week, CC's urban "103Jamz" WOWI lost co-host Herman Hurston of the "Supreme Team." Chase Thomas and Cheryl Wilkerson now make up WOWI's morning show. No word yet on a replacement - if any. VARTV hears from several sources that Angie Aresco of Entercom's AC "2WD" WWDE is out. Aresco was one-third of "The Breakfast Bunch" with Dick Lamb and Paul Richardson. She had been there for awhile. Michelle Harvey Jones, who recently quit from reporter/anchoring duties at WTKR (3/CBS), was heard this morning - "filling-in." Over at Saga's "Classic Hits 106.9 The Fox" WAFX, MC exits the building. She was one-half of the "Jeff and MC" morning show. MC wants to pursue other opportunities, particularly in TV... (the) parting is very amicable and she will remain on the air with Jeff Allen for a few days to give her audience a chance to say thanks for the laughs and best wishes in the future. But The Fox has found a replacement. In scoring another big coup, Leila Rice has been named the new morning co-host. Most people are already familiar with her. She was the Director of Operations for the Richmond and Norfolk offices of Metro Traffic as well as appearing on TV and radio for live traffic updates. Needless to say, she has left Metro after a long stint with them. No word yet on a replacement there. "Jeff and Leila" will roll out in the first weeks of June. Over at Barnstable's "Oldies 92-9" WWSO, the station recently welcomed Barry Michaels to head their mornings..... (5/10/03)

..:: Z104's new website is now complete

Entercom's Rhythmic "Z104" WNVZ website is now finished. They started work on it a couple of months ago along with a brand new logo. The revamped website can be found at z104.com..... (5/9/03)

..:: 8's sports director to exit after eight months

Jerry Lindquist of the Richmond Times Dispatch has the scoop. Click here.... (5/9/03)

..:: WTJZ-AM to stay Gospel after all

Chesapeake-Portsmouth's Gospel WTJZ-AM/1270 Hampton was to flip to an all-Spanish format on March 17th as Radio Tropical. That's not going to happen. On May 1st, the Sixth Mount Zion Baptist Temple entered into a three-year time-lease agreement with the Chesapeake-Portsmouth which continues to hold the station's license. "For all practical purposes, we created a new radio group called Lighthouse," explained the Rev Jerome A Barber, pastor of the Church. He also saw the deal as a way to preserve the history of the station, whose call letters - TJZ - originally stood for "The Jesus Zone." WTJZ is one of a handful of AM stations that plays a form of gospel music. "Ours is a mix of contemporary gospel," Barber said, "but we stay closer to the traditional." The station can be heard from Williamsburg to Virginia Beach..... (5/8/03)

..:: Louie to exit

WVEC (13/ABC) general assignment reporter Michelle Louie is leaving the TV news biz for a career in pharmaceutical sales. Her departure comes soon after co-worker Craig Civale proposed marriage to her on live TV. She accepted. Larry Bonko of the Pilot says they plan to get married in September 2004..... (5/8/03)

A new classified ad has come into VARTV. Hampton Roads Radio Group (Barnstable Broadcasting) is looking for a Manager of Group Sales. Just click "Classified Ads" on the left navigation panel for complete details. You'll need PowerPoint or the PowerPoint Viewer to view the ad..... (5/7/03)

..:: Terry Foxx out at WCDX...

UrbanInsite reports that Terry Foxx exits the PD post at Radio One's urban "Power 92-1 Jamz" WCDX. Foxx joined the station last summer; his career includes PD stints at WHYL Sacramento and WQQK Nashville. APD Reggie Baker takes over PD duties for now at WCDX..... (5/7/03)

..:: 88.5 gets new calls and address...

Christian Contemporary "Your Lighthouse" WODC Virginia Beach will become WJLZ - "Jesus Lives In The Music - Your Lighthouse." The station had been located behind the Open Door Chapel (WODC) on Virginia Beach Blvd for the longest time. The Church though decided not to renew their lease. The station is moving west on the Boulevard to the Little Neck Towers office building on May 20th and will drop the "ODC" calls for WJLZ. The station is still relayed in Chesapeake on W279AD (103.7), Norfolk on W280CX (103.9) and South Norfolk/Portsmouth on W250AE (97.9)..... (5/5/03)

..:: WGH night jock moving to NC...

Dee Stevens gave her two weeks notice to Barnstable Broadcasting's country "97-3 The Eagle" WGH and will work until her time is up. She has taken an afternoon position with "Down East Country 98.5" WSAY in Rocky Mount NC. She said "My experience with WGH has been a pleasant one, I was given an offer I couldn't refuse." (5/4/03)

Another new classified ad has come into VARTV. Free Lance Star is looking for a Part-time News Reporter/Anchor. Click "Classified Ads" on the left navigation panel for complete details..... (5/2/03)

A new classified ad has come into VARTV. Hampton Roads Radio Group (Barnstable Broadcasting) is looking for an On-Air Personality for nights on country "97-3 The Eagle" WGH. Just click "Classified Ads" on the left navigation panel for complete details. You'll need PowerPoint or the PowerPoint Viewer to view the ad. And "to kill two birds with one stone," this means Dee Stevens has exited the night slot at WGH..... (5/2/03)

..:: Calling all WJMA-FM/AM alumni and friends...

Ross Hunter has been out of broadcasting for about 15 years now but was with WJMA-AM/FM in Orange for 15 years. Around the first of the year, they began a Yahoo! Groups site for alumni and friends of WJMA. At the moment they have 72 subscribers. There's an audio and photo archive open to the public. Some people have reported to Ross having difficulty accessing the photos if they have not established a Yahoo! profile. If you're a former alumni and/or friend check out their Group at http://groups.yahoo.com/group/WJMA/..... (5/2/03)

Dee Dee Rene is taking over afternoons at Radio One's Urban AC "104.7 Kiss FM" WKJS, replacing market vet Mitch Malone according to PD/OM to Kevin Gardner... (5/1/03)

News Archives.....