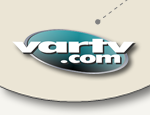 » If you have any news, updates, additions or corrections... e-mail them to editor@VARTV.com.




..:: Big changes in radio ratings for Richmond & Hampton Roads...

For Richmond: CC's Urban "106-5 The Beat" WBTJ (6.4) surpasses Radio One's Urban "Power 92-1 Jamz" WCDX (6.2) to take third place overall behind leader Soft AC "Lite 98" WTVR (10.8) and country "K95" WKHK (7.2). Richmond's entire 12+ ratings can be found at radioandrecords.com... In Hampton Roads, it's CC's Urban "103 Jamz" WOWI with a 6.9 with two unlikelys tied at number 2 - Barnstable's former heritage country WCMS and Sinclair Telecable's "NewsRadio 790" WNIS at a 6.3. Hampton Roads' entire 12+ ratings can be found at radioandrecords.com..... (4/30/03)

..:: WTKR-DT to be at full-power at night again...

WMGM-TV (NBC/analog channel 40) in Wildwood, NJ has installed fiber to there cable headends. This was done to get a cleaner signal to cable companies. "Ducting" was causing interference on some nights in the southern NJ area. Therefore, WTKR-DT (CBS/digital channel 40) will increase back to 725kW in the evenings starting tonight..... (4/30/03)

..:: Ken Johnson no longer at WNIS...

VARTV hears that Ken Johnson is no longer at Sinclair Telecable's "NewsRadio 790" WNIS. He was the morning show producer for years, and was doing the Buy/Sell/Trade program on Saturday mornings. He also was guest hosting whenever Tony Macrini was out of town. Macrini was heard on-air talking about it the other morning, and was saying "they were going to miss him." (4/29/03)

..:: WSKY-TV names new PD...

Ed Marlowe has been named Program and Promotions Director for Independent WSKY-TV Channel 4 Manteo NC. Marlowe comes from Bahakel Communications owned WKFT-TV (40), independent in the Raleigh-Durham-Fayetteville market where he was Program and Operations manager. Channel 40 will soon be an Univision affiliate in that market. Along with a long stint with Bahakel, Marlowe has had held program management positions with Sinclair and Max Media..... (4/29/03)

..:: Kennedy shifts to Beach 104...

East Carolina Radio rocker "The Rock Experience" WOBR(95.3)/WKJX(96.7) afternoon/MD Beau Kennedy was heard on Max Radio's Hot AC "Beach 104" WCXL this past Saturday. Kennedy's pic and bio are also gone from the Rock's website..... (4/28/03)

..:: Congrats!

It was officially announced this morning that 13NEWS (WVEC/ABC) Daybreak anchor Janet Roach is going to be a mom. The child, due in July, will be Janet's first. Her pregnancy will also be the subject of a series of reports featured on 13NEWS throughout the month of May. We wish Janet and her husband Harold all the best, and we look forward to welcoming the new arrival. Roach has been part of the 13NEWS team since May of 2002, prior to which she was an anchor at Baltimore's WMAR-TV (ABC/2). She co-anchors 13NEWS Daybreak as well as the Newsroom at 5:30..... (4/28/03)

..:: Condolences to Steve Hegwood...

Steve Hegwood, CEO of On Top Communications, lost his father last Sunday. The funeral will take place tomorrow at 10AM at the Northwest Funeral Chapel, 6630 W Hampton Ave, Milwaukee WI 53218 or call 414-462-6020. On Top's corporate offices are in Lanham MD and has two stations in Hampton Roads; urban simulcasting partners "Hot 102.1/107.9" WWHV//WWBR..... (4/26/03)

..:: New 1480 to start construction soon...

Yesterday RadioRichmond received FCC approval for a modified CP (Construction Permit) for AM1480 Glen Allen VA. The new authorized power will be 6.3 kW day, 1.5 kW night. Originally was authorized for 5kW day, 1.8 kW night. Their still using a directional antenna. Construction should start by end of May and should be on the air by late Summer. Still no decisions about the format. In other RadioRichmond news, their corporate website is getting a makeover. It's in its very very early stages right now at radiorichmond.com..... (4/26/03)

..:: Richmond Broadcasters Hall Of Fame...

Tuesday May 13th is the date for the 11th Annual Richmond Broadcasters Hall of Fame. It will be a luncheon again at Ruth's Chris Steakhouse from 12:30PM - 2PM. This year's program has been redesigned to move swiftly - a mixer, lunch and presentation of awards all in 90 minutes. Tickets are $20.00 per person and can be purchased from any Board Member or Trustee. A limited number of tickets have been printed for this event - none will be sold at the door. Don't miss it..... (4/25/03)

A new classified ad has come into VARTV. Hampton Roads Radio Group (Barnstable Broadcasting) is looking for a Sales Assistant. Just click "Classified Ads" on the left navigation panel for complete details. You'll need PowerPoint or the PowerPoint Viewer to view the ad..... (4/24/03)

..:: Norfolk tries to seize Willis Broadcasting's HQ...

The city has filed suit to seize and sell the headquarters of Willis Broadcasting Corp for nonpayment of property taxes. The company, led by Bishop Levi E. Willis, broadcasts in nine states with 40 stations, mainly in the South, primarily playing religious programs, gospel and soul music. Willis and his company have been in financial distress for many years but the city has never tried to seize the company's headquarters. Willis Broadcasting owes $150,000 in real-estate taxes dating back to 1998. There's talk of Willis dumping stations to pay its bills. He has several stations in the area including "Praise 1600" WCPK, "Inspirational Leader" WPCE/1400, "Gospel Connection" WGPL/1350 and "Love 100.1" WBXB which is in major disrepair. All of those stations do Gospel. Willis once owned WOWI/102.9 but sold "Hot 103" back in 1989. He also held the CP to the 102.1 frequency until Steve Hegwood of On Top Communications bought it in March 2002 for $3M and signed on "Hot 102.1" WWHV. The entire article can be found at pilotonline.com ..... (4/23/03)

..:: Fred radio ratings: Free Lance-Star cluster is up big!...

Fredericksburg Winter Arbitrons were released earlier this afternoon and they're celebrating on Amelia St. First was Free Lance-Star's country '93WFLS' with a 17.5 (+4.1). Second, Mid-Atlantic Network's Hot AC 'B-101.5' WBQB tumbles to a 6.8 (-3.2), 3rd was Bonneville's news WTOP-AM/FM slipping to a 5.8 (-0.9), 4th was Free Lance-Star's Alternative '99-3 WYSK'; continuing to grow with a 5.5 (+1.9) and 5th Infinity talker WJFK with a 4.9 (E). Other local notables... Free Lance-Star's 'Classic Rock 96.9' WWUZ was tied at 6th; way up to a 4.0 (+2.2), Mid-Atlantic Network's adult standards/talk 'The Memories Station' WFVA-A was 8th; way up with a 3.7 (+2.2), 12th was Telemedia's "Virginia's Rockin' Oldies" WGRQ with a 2.2 (+0.1) and sister country 'Thunder 104.5' WGRX continues to slide - finishing tied at 16th with a 1.5 (-1.2). Piedmont's (soon to be Joyner Broadcasting) country WJMA was also 16th down just 0.3. The entire 12+ Arbitrends ratings can be found at radioandrecords.com..... (4/23/03)

..:: They filled it up!

Saga Communication's "Classic Hits 106.9 The Fox" and "FM99" WNOR joined forces and created a 12 by 48 foot billboard-sized huge "thank you" card to the Troops. The billboard itself was provided by Adams Outdoor. Check it here.... (4/23/03)

..:: Monica Lewinsky's new show does well...

The advances for Monday night's show "Mr. Personality" on FOX with Monica did pretty well. In Richmond, it did an 8.3 on FOX Richmond (WRLH/35) winning the second half hour. In the first half hour, it came in second to CBS' "Everybody Loves Raymond" on WTVR/6..... (4/23/03)

I'm still here... LOL. It's been very slow in the news lately. If have you news, gossip or a scoop, email me at editor@vartv.com..... (4/22/03)

..:: WMXB names MD...

Cox Radio's Hot AC "B103" WMXB names midday jock Sheri Blanks as their new MD..... (4/17/03)

..:: Tennis Channel to launch...

From The AP... The Tennis Channel will launch May 15 with coverage of the fourth round of a men's tournament in Hamburg, Germany. The 24-hour cable channel also will offer a preview starting April 26, broadcasting Fed Cup matches between the United States and the Czech Republic. Co-founder Steve Bellamy said Tuesday the channel had reached multiyear deals with Time Warner and Cox Cable (San Diego and Orange County CA systems have the green light; Hampton Roads, Fredericksburg, Roanoke & NoVA in the future?) and 47% of cable households were under contract. He thinks the channel will have 3 million subscribers at the launch. The Fed Cup matches are free to customers whose cable systems pick up the channel. The channel plans to present 1,000 hours a year of tennis competition, showcasing players on and off court. Among its investors are Andre Agassi and Pete Sampras. Its programming will include non-U.S. Davis Cup matches as well as summer hard-court tournaments. It will also show the Hopman Cup, a mixed-teams event in Australia at the start of the year, as well as classic matches and highlights from the ITF library..... (4/17/03)

..:: Richmond sports TV ratings...

From Jerry Lindquist of the Times-Dispatch says The Master on WTVR/6 (CBS) did a 8.0 rating was slightly less than the national average. But, viewership on "6" continued to grow even when Woods fell from contention by the turn and was all but forgotten by the network. The ratings went from a 4.6 at 3PM, 6.2 at 4PM, 9.3 at 5PM, 10.0 at 6PM and to 11.0 at 7PM, when Mike Weir and Len Mattiace were engaged in quite possibly the ugliest one-hole playoff of all time. Bottom line: Richmonders will watch the Masters on a pleasant spring day even if the sports' No.1 attraction - and ratings buster - isn't dominating the small screen. By the way, in a market of about 505,000 TV households, the Masters' final round won the day. Believe it or not, golf beat NASCAR - Martinsville on "FOX Richmond" WRLH/35 doing a 7.3 rating. Nothing else came close: NBA on WRIC/8 (ABC) did a 3.4 rating; Arena football on WWBT/12 (NBC) did a 0.7..... (4/17/03)

A new classified ad has come into VARTV. WFLS is looking for an on-air personality. Just click "Classified Ads" on the left navigation panel for complete details..... (4/16/03)

..:: What???

I think I just finished hearing the most ridiculous thing ever on radio. Entercom's Rhythmic "Z104" WNVZ ran a "Contest Rules" disclaimer for a contest that they are running during a 12 minute(!) stop-set at the 6PM hour. The voice-over guy is talking a 1000-words-a-minute, rambling on and on. I couldn't quote anything he said if my life depended on it. This rambling lasted forever. I'll be conservative and say it was 60 seconds long - maybe 90. (A former jock at Entercom tells me the disclosures are actually a whopping 2:30 long! Wow, I was being way too conservative AND nice.) You had to hear it to believe it. Was this necessary? Were they legally obligated to do so? Could driving traffic to their website or business office been suffice? The weather "music bed" started to play - I changed the station..... (4/16/03)

..:: Lisa Carr featured...

Mid-Atlantic Network Hot AC "B-101.5" WBQB midday host Lisa Carr is featured on AllAccess.com's "10 Questions With..." in the Hot/Modern AC section. Carr hosts B101.5's hugely popular "Retro Lunch" and is also their MD..... (4/15/03)

..:: TNN rebrands itself Spike TV...

TNN: The National Network will become Spike TV on June 16 and will be repositioned as the first network targeting men. "Today the first network for men has a name, and it's Spike TV," said Albie Hecht, president of TNN. "Spike TV captures the attributes and essence of what we want the first network for men to be. It's unapologetically male; it's active; it's smart and contemporary with a personality that's aggressive and irreverent. This is a first major step in our journey to super-serving men in a way no one has done before." The network's new logo will be unveiled at the MTV Networks upfront presentation in New York City on Tuesday, May 6. The channel was originally "the Nashville Network" - geared to country music programming. It was recently renamed "The National Network" to distance itself from its former identity..... (4/15/03)

..:: 97-3 The Eagle fills slot...

Barnstable's new country "97-3 The Eagle" WGH has filled their midday opening with Nikki Landry. Landry comes from Mid-Atlantic Network's Hot AC "B-101.5" WBQB where she did evenings since March 2002. She's making her way down the East Coast. The midday shift was open at WGH due to the shift of Karen West to sister station "Classic Country 100.5 WCMS" who replaced ousted longtime vet Russ Cassidy. Landry is not new to the country format. She was once heard on Citadel's 'Cat Country 96' WCTO Allentown PA where she co-hosted their morning show under the name Cat Collins..... (4/15/03)

..:: Off-the-air...

Saga's standards "Joy" WJOI/1230 has been off the air all day today because of a "major equipment malfunction." Expect them to be on tomorrow..... (4/14/03)

..:: Frank Wells upped...

Free Lance-Star's Alternative "99-3 WYSK" Fredericksburg names their morning guy Frank Wells as their new MD..... (4/14/03)

..:: Chip Tarkenton resurfaces in Richmond...

Former longtime sports director Chip Tarkenton of WRIC/8 (ABC) can be found hosting a half hour show "Success At 6" on cross-town WTVR/6 (CBS) this Thursday. He profiles area businesses and their "Success Stories." If you recall, Tarkenton decided to take a vacation over at "8" and never came back. He was NOT under a contract. It had expired. You can catch him this Thursday night at 7:30..... (4/14/03)

..:: Thank you!

This Wednesday, Saga Communication's active rocker "FM99" WNOR and "Classic Hits 106.9 The Fox" WAFX are inviting listeners to the signing of a giant thank you card for our Troops at the Verizon Wireless Virginia Beach Amphitheater. The card is actually a billboard donated by Adams Outdoor. Tommy & Rumble, Sonja, Tim and Shelley from FM99 will join Jeff & MC, Mike Arlo, Mike Anthony and Alex Dahm from The Fox will be out there for the signing starting at 5:30AM and wrapping up at 7PM..... (4/13/03)

..:: Former WCMS jock was let go...

I was shocked to find this out in this morning's Virginian-Pilot. A quote from former WCMS/100.5 middayer Russ Cassidy "Suddenly and surprisingly, I was let go. It was a shock." Cassidy was heard on the station for 33 years (!) - recently doing the 10AM to 3PM shift. He told Larry Bonko of the Pilot he intends to stay in radio. A couple of weeks after his departure, the Barnstable station ironically shifts to Classic Country..... (4/13/03)

..:: ESPN Richmond has a website...

Several VARTV readers have asked if MainQuad's newly converted "ESPN Richmond" WARV/100.3 has a website. They do at espnrichmond.com. It's pretty bare right now. By the way, this must be a "Richmond" thing - "UPN Richmond", "FOX Richmond", "ESPN Richmond"... get it..... (4/12/03)

..:: NASCAR stronger than ever in Richmond...

From Jerry Lindquist of the Times-Dispatch says geez, here's a surprise: Richmond loves NASCAR. The local market is averaging a 9.8 rating (20 share) for coverage of the Winston Cup series on "FOX (Richmond)" WRLH/35. That's 56% above the national average (6.3/15) and slightly ahead of last year's 9.7. The good, old boys are in Martinsville this weekend for the Virginia 500..... (4/12/03)

..:: Heritage country WCMS shifts to Classic Country...

Without much fanfare except a notice on their website (You asked for it Hampton Roads. Now you've got it! Listen Thursday at 3pm.), Barnstable's heritage country WCMS shifts to Classic Country. With this change, they distance themselves from sister country "97-3 The Eagle" WGH. WCMS' playlist will consist of tracks from 1989 to 1998. WGH will focus more on newer country music. The music duplication rate should be no more than 20%. CMS fills the midday slot with Karen West (from middays at WGH) that was vacated by long time vet Russ Cassidy. Paul Harvey and "Lia" will no longer be heard on the station. WCMS makes the second Classic Country outlet in Hampton Roads. The other is "America's Country 1490 The Goldmine" WBYM Hampton. They have a new website at wcms.com, a new logo and is playing 1,005 songs-in-a-row commercial free. Hear how it happened..... (4/10/03)

..:: Tommy Griffiths to be embedded with Norfolk Carrier Roosevelt...

In a radio first for Hampton Roads, FM99's Tommy and Rumble Morning Show will be broadcasting live from an aircraft carrier operating during wartime. Today, Monday, April 7th, morning show co-host Tommy Griffiths begins his two day long journey to the Persian Gulf to become an embedded reporter aboard the Norfolk-based aircraft carrier USS Theodore Roosevelt. Griffiths will be giving live reports on FM99's morning show this Wednesday, Thursday and Friday morning (April 9-11th) live from the ship from 5:30-10AM each day. He will also file reports for other radio stations owned by FM99's parent company, Saga Communications. His reports will be heard on 59 radio stations across the country. He will also interview sailors aboard the Roosevelt, who will give greetings to the folks back home. Some lucky Navy men and women will be reunited with loved ones, via telephone, on the air. With 5,700 personnel on board the Roosevelt, he should stay very busy..... (4/7/03)

..:: Changes at Thunder...

Telemedia's Rockish Country "Thunder 104.5" WGRX names part-timer Tim Stone as their new PD. As reported last week, former Thunder PD Jeff Beck has taken a position with RadioRichmond as their Director of Operations. WGRX's Assistant Promotions Director, Stephanie Taylor, moves up to MD - Music Director.....

..:: Radio tunes in warily to its digital future...

HD Radio offers better quality, sophisticated services. But only 20 stations use it, amid concerns about making the investment pay off. The complete article is on today's online version of The Los Angeles Times..... (4/7/03)

..:: Oldies 92-9 recent reimaging...

Barnstable's "Oldies 92-9" WWSO has changed gears - slightly - over the last several months. You can hear it in the music and last night I saw in a TV commercial for the station. Previously imaging as "The Greatest Hits of the 70s and 60s," now it's "Motown, Soul and Great Rock n Roll." WWSO is putting a much stronger emphasis on "Urban Oldies." Ironically, that's what the station was - Soul Classics 92.9 - before going to Oldies in December 2001..... (4/6/03)

..:: COX Hampton Roads adds a fourth shopping channel to line-up...

On April 1st, COX Hampton Roads dropped the "PIN" - Product Information Network for the Shop At Home cable shopping channel. The switch occurred on channel 78. PIN is a cable channel devoted to 30-minute product infomercials. Shop At Home is your traditional cable shopping channel. This isn't the first time a new shopping channel has been added quietly. Several years ago, Cox was carrying ValueVision on a part-time basis. That cable net was bought by NBC and renamed ShopNBC. ShopNBC can now be seen full-time on COX channel 74. Besides the two aforementioned nets, COX also carries the 'ol stand-bys - HSN (Home Shopping Network) on channel 66 and QVC (Quality, Value and Convenience) on channel 50. What's ironic about the COX system in Hampton Roads is that there are several choices for sports, news, entertainment, movie AND shopping channels but only one channel on their line-up is devoted to religion - "Inspiration" found on channel 39..... (4/6/03)

..:: Allen Price IS back on the air at WLEE "Hot Talk 990"

And here's the OFFICIAL press release from RadioRichmond... Richmond-based RadioRichmond announced today (4/3/03) that former WRVA afternoon talk show host Allen Price will join the WLEE Hot Talk 990 line-up with a live, local call-in radio show every Saturday from 1 to 4 p.m. "The Allen Price Show," which debuts on WLEE Hot Talk 990 this Saturday, April 5, will be an open forum for the community where listeners to join Allen in discussing issues they care about, local and national. Whether it's the war in Iraq, or recent controversies involving Rudy McCollum, The Dixie Chicks or Peter Arnett, Price is known for his honest and opinionated take on current events. He's live, loud and local. Price is eager to return to local radio in Richmond, stating, "Over the past few months I've felt like a caged animal, and my wife is getting tired of my rants at the dinner table." Price added, "After getting hundreds of e-mails and phone calls after my "departure" from the other AM, I feel like I have a lot to offer, a lot to say and an audience waiting to jump into the conversation. I'm excited to be back!" RadioRichmond is Richmond's largest locally owned broadcaster. RadioRichmond owns WLEE Hot Talk 990, WVNZ Unforgettable 1320, WREJ Rejoice 1540 and a new AM station to be launched on 1480 kHz this Summer, and WHAP Talk Radio 1340 in the Tri-Cities. 4M also operates an Internet site for its radio stations, www.radiorichmond.com...... (4/4/03)

..:: Richmond radio ratings: Winter 2003 Phase II...

The Richmond Arbitrends were released earlier this afternoon. This period covers December/January/February. Extending their first place lead is CC's Soft AC "Lite 98" WTVR with a 10.7 (+0.3). 2nd was Cox Radio's country "K95" WKHK at a 7.7 (-0.6), 3rd a tie between Radio One Urban "Power 92-1 Jamz" WCDX (-0.5) and CC's "NewsRadio 1140" WRVA (-0.4) at 6.5 and 5th was CC's Urban "106-5 The Beat" WBTJ with a 6.0 (+0.3). The entire 12+ Arbitrends ratings can be found at radioandrecords.com..... (4/3/03)

..:: LPTV wants to move...

The Union Mission's LPTV W21AQ Hampton VA wants to move to channel 51. They are currently assigned to channel 21 but a full-power analog TV station has been awarded to Robert Copeland and licensed to Virginia Beach. Whenever this station comes on the air, it will displace W21AQ. A VARTV reader tells me recently they spotted the antenna of W21AQ lying on the ground at it's old location. Seems that they are already in the process of moving to a new tower location to sign-on channel 51. Several years ago, there was another LPTV on channel 51 but Lockwood Broadcasting choose to make it "dark." W21AQ broadcasts religious programming..... (4/2/03)

..:: Allan Price to be heard again?

A VARTV reader tells us that might be quite possible. It was heard on RadioRichmond's "Talk 990" WLEE/WHAP this morning, and during Imus, promos for Allan Price to have a Saturday show from 1-4 in the afternoon. They were promoting the show as "Live, Loud and Local." Wasn't that the same tag line he used at WRVA? (4/2/03)

..:: WHRO names new Chief Tech Officer...

WHRO announced Monday that John J Heimerl will assume the position of Chief Technology Officer, effective immediately. Heimerl has been affiliated with HRO since 1976 as a volunteer and on staff since 1993. He served as ITFS Engineer and Chief Transmission Engineer before taking over as Chief Technology Officer. Heimerl will assume responsibility for the management and oversight of WHRO's television and radio engineering, as well as its computing and online services. He will be responsible for all technical development at WHRO, including planning, design, systems, and applied engineering development. Heimerl has a lifetime certification from the FCC in General Radiotelephone and a Lifetime Professional Certification from the Society of Broadcast Engineers. Heimerl replaces Keith Massie, who retired as Chief Technology Officer after twenty years at WHRO..... (4/2/03)

As predicted here on VARTV, MainQuad's WARV Petersburg VA flipped to ESPN Radio today. They are now known as "ESPN Radio 100.3"..... (4/1/03)

Two new classified ads have come into VARTV today. One seeking a position and UPN Richmond is looking to fill a position. Just click "Classified Ads" on the left navigation panel..... (4/1/03)

..:: Back online...

Old Dominion University's campus radio station WODU-AM/1630 has resumed their online Internet audio streaming. The low-powered station plays all types of music and several big name DJs have gotten their start at the station. Go to woduradio.com to hear it..... (4/1/03)

..:: Russ Cassidy exits...

Barnstable heritage country WCMS midday vet Russ Cassidy has exited the station. Cassidy was with the station since 1970! No replacement has been named as of yet. Cassidy was heard from 10AM-3PM Monday thru Friday..... (4/1/03)

..:: All kinds of Richmond radio program changes...

Some of these changes have been covered on VARTV and some not - like Jim Jacobs exiting RadioRichmond and WLEE to concentrate on just Talk as "Talk 990." Program changes also involve WZEZ, WVNZ, WXGI, WARV and WREJ. A very interesting article today in the RTD by Douglas Durden about ALL of them..... (3/31/03)

..:: Format swapping...

Joyner Radio's outlets in South Hill and Chase City have swapped formats. Black Gospel "Rejoice 99.9" has moved back to 1370AM where it had been for many years and Standards "Stardust 1370" is now "Stardust 99.9"... the calls are still the same... WSHV for 1370 and WFXQ for 99.9..... (3/28/03)

..:: Mike Klein focuses on Z104...

Night slammer Mike Klein at Entercom's Rhythmic 'Z104' WNVZ was also traveling up to DC to do weekends on Bonneville's Modern AC 'More Music 104' WWZZ/WWVZ. No more. No word if it was Bonneville's or Klein's decision to leave. Klein "fit" in much better when WWZZ was doing CHR as Z104. Klein can be heard on Z104 Monday thru Friday 6PM-10PM..... (3/28/03)

..:: WTKR-DT powering down at night...

The Chief of Engineering at WTKR-DT, Ted Hand, tells me that for approximately the next two weeks WTKR-DT will be powering down at nights. From 7PM to sign-off, WTKR-DT (digital 40) will reduce its power from 725kW to 400kW. This is due to ducting with analog channel 40 - WMGM-TV Wildwood NJ. WMGM is in the process of installing a fiber feed to cable headend. Once completed, WTKR-DT will be full power again at night. The most likely impacted areas will be Williamsburg, the Outer Banks and northern parts of Virginia's Eastern Shore..... (3/28/03)

..:: Weekend anchor/reporter is gone from 3...

Kelly Harvey Jones recently submitted her resignation with New York Times owned "NewsChannel 3" WTKR/CBS. She had been anchoring the weekend newscasts. There hasn't been an announcement who will succeed Jones who joined WTKR in March 1999. Karen May has been filling in. It's been a roller coaster ride for Jones at 3. A year after being hired she was fired along with Ted Alexander under the former management. When the new "suits" came in, both Jones and Alexander were rehired. Jones, who is a newlywed, said of her leaving, "I've removed myself from a stressful job to spend more time with my family. That's my priority now." By the way, Jones' father is Hampton University President William R Harvey..... (3/28/03)

..:: Mid-Atlantic Network announces new "PD"...

That's the Promotions Director "PD." Jessica Beadel comes to Fredericksburg from Radio One in DC and will be handling the marketing and promotions effort for both Hot AC 'B101.5' WBQB and standards/talk 'The Memories Station' WFVA-AM/1230. Prior to Radio One, she was Director of Sales Promotions for Infinity cluster in DC and Baltimore..... (3/28/03)

..:: 1240 gets new calls...

The 1240 AM frequency in Richmond has been known as WGCV for 14 years. Last week, Radio One took the new calls of WROU for it. No word to why they did. The station is still doing Black Gospel. Radio One did something similar when DC's Urban Oldies "Jam'n 99.5" WJMO was canned for a CHR and new calls (WIHT). Radio One immediately jumped on them and put it on their Urban Oldies formatted "Majic 105.7" WPLZ without doing anything to the format..... (3/27/03)

..:: Chris Bopst updates...

Starting in April and for the rest of the Spring & Summer, "The Bopst Show" will air 5-8PM on 'Unforgettable 1320' WVNZ on Thursdays & Fridays. The current schedule for today is 4-6PM and 4-7PM tomorrow. Starting Friday April 4th, Chris will be the host of "Unforgettable TV"; a video show showcasing videos from the big band/swing era. The program airs Fridays at 8:30PM on Rich TV. The artists featured on the first show are Duke Ellington, Count Bassie, Gene Krupa & others and the show will air every Friday for the foreseeable future. He also has a column called, you guessed it, "The Bopst Show" posted every Wednesday on richmond.com which features his rants & raves, music reviews and the previous week's Bopst Show set lists...... (3/27/03)

..:: Renegades make a radio dial move...

Live broadcasts of Richmond Renegades games will be heard on Gee's "AM 950 All American WXGI" for the remainder of the regular season. The 'Gades debuted on WXGI last Friday when they opened a nine game road trip at Roanoke. The Renegades radio deal with "Cat Country 100.3" WARV Petersburg ended due to the sale of the station to MainQuad. The broadcast format will remain the same, with the pre-game show 15 minutes prior to face off and a 10 minute post-game wrap-up..... (3/27/03)

..:: Color commentator Gary Criswell gets his own show...

Jerry Linquist of the Richmond Times-Dispatch reports if you haven't met Gary Criswell, you've missed one of the world's genuine, bonafide off-the-wall characters. No telling what's going to come out of his mouth. Sounds like ideal radio material, doesn't it? Well, Criswell has dabbled in the medium. His exchanges as analyst with play-by-play man John Emmett on Richmond Speed games have been hilarious. "I tell people that Gary colors outside the lines," Speed VP and coach Richard Davis said. "He definitely keeps things lively and funny." Starting Monday, Criswell, who also served the Speed as an assistant coach, will be the host of a new sports talk show on "Hot Talk & Sports" WLEE-AM/990 and WHAP-AM/1340. "The Richmond Sports Report" will air 6-7PM, Monday through Friday. "After having some fun every day, our main priority will be to focus on live events," Criswell said. "That, and the fact there's not an ex-coach with his own talk show in Richmond, should make this show stand out." His game plan calls for live appearances at local events such as next week's Richmond Braves media day. The show also will serve as a lead-in to broadcasts of high school games. There will be regular contributors such as Mark "Top Dog" Smith, Bill McDonald and Emmett, but Criswell will carry the load. By the way, The Richmond Speed games will be heard again this year on WLEE/WHAP..... (3/27/03)

..:: Big Al Coleman profiled...

"Big Al" who is moving to MainQuad's "ESPN Radio 100.3" WARV on April 1st is profiled in today's RTD. Click here for the article..... (3/27/03)

..:: Big Al confirms move to WARV...

It was heard today on WXGI-AM/950 during the "SportsPhone with Big Al" that he will be moving to MainQuad's WARV/100.3. Looks like what VARTV has been reporting is true - Big Al states that WARV-FM WILL be ESPN Radio very soon. He starts there Tuesday April 1st. With Big Al leaving for ARV, Big John Trimble is welcomed back to WXGI. He's been heard on Urban Variety WCLM-AM/1450 since January 2002..... (3/26/03)

..:: Station group gets FCC fine rescinded...

Tidewater Communications Inc (TCI), whose parent company is Saga Communications, gets a $10,000 fine imposed on it rescinded. TCI runs Active Rocker "FM99" WNOR/98.7, "Classic Hits 106.9 The Fox" WAFX and Standards "Joy" WJOI-AM/1230. Back on November 6, 2001, the FCC's Norfolk office received information from a Navy pilot's report that there was an unlit antenna structure in Windsor VA. On May 13, 2002, the FCC issued a "Forfeiture Order" of $10,000 to TCI which it challenged on June 11, 2002. A statement from their Chief Engineer, made under the "penalty of perjury", stated he was at the antenna site two days before the light outage. While performing his weekly maintenance duties, he inspected the tower light extinguishment alarm system and didn't find any malfunctions. Applying the two "downward adjustment criteria" (in the case good faith and history of overall compliance), the FCC cancelled TCI's $10,000 fine..... (3/26/03)

A new classified ad has come into VARTV. WFLS/WYSK/WWUZ is looking for a reporter/anchor. Just click "Classified Ads" on the left navigation panel..... (3/26/03)

..:: Fred radio ratings: Winter 2003 Phase II; big gains for Free Lance-Star...

Fredericksburg Arbitrends were released earlier this afternoon. This period covers December/January/February. First was Free Lance-Star's country '93WFLS' with a 16.0 (+1.7). Second, Mid-Atlantic Network's Hot AC 'B-101.5' WBQB slips to 7.7 (-1.5). In a solid third was Free Lance-Star's Alternative '99-3 WYSK' with a 5.9 (+1.5). 4th was Bonneville's news WTOP slipping to a 4.9 (-1.4) and 5th was a tie between Infinity sisters talker WJFK (+0.5) and urban WPGC (+0.8); both with a 4.6. As reported last month, WYSK continues to show solid ratings growth since taking the station to the Alternative direction. Other local notables... Free Lance-Star's 'Classic Rock 96.9' WWUZ was 10th with a 2.5 (-0.4), Mid-Atlantic Network's adult standards/talk 'The Memories Station' WFVA-A was 11th with a 2.2 (E) and tied with Telemedia's "Virginia's Rockin' Oldies" WGRQ (+0.6). Telemedia's country 'Thunder 104.5' WGRX continues it's slow slide - finishing tied at 13th with a 1.9 (-0.3) and Piedmont's (soon to be Joyner Broadcasting) country WJMA (E). The entire 12+ Arbitrends ratings can be found at radioandrecords.com..... (3/26/03)

..:: The Point fills vacancy...

Entercom's Modern AC '94.9 The Point' WPTE fills their midday slot with Mark McCarthy starting April 7th. McCarthy comes from Marathon Media's CHR "Power 107-9" KUDD Salt Lake City. AllAccess says that this reunites McCarthy with The Point's PD Steve McKay, who previously worked together in Wilkes-Barre PA. The midday slot was open due to the fact that Alex Dahm jumped ship to Saga's "Classic Hits 106.9 The Fox" WAFX..... (3/26/03)

..:: Trimble's Show is moving...

Big John Trimble, veteran Richmond radio personality will take his show back to WXGI-AM/950 starting 5AM Tuesday April 1, 2003. Big John moved his afternoon show to WCLM-AM/1450 from WXGI in January of 2002. His new show will air Monday - Friday 5-10AM featuring Country and Bluegrass Music, News, Weather, traffic, sports and interviews with Nashville and Brandson recording artist plus local interesting Richmond area folks along with contest & prizes..... (3/25/03)

..:: Oh those rumors...

MainQuad's recently acquired WARV/100.3 Petersburg from Honolulu Broadcasting for $1.2M has NOT flipped to ESPN Radio. Somebody has reported to 100000watts.com and subsequently to AllAccess.com that the station came out of stunting "Radio USA 100.3" for Sports. They're still stunting. As reported here before, VARTV hears that it will flip to ESPN Radio - maybe during the first half April. I really do appreciate though ALL the emails I have received on this. Keep 'em coming! As far as this stunting thing, it seems to be working. A lot of people talking and are checking out the 100.3 frequency..... (3/24/03)

..:: Changes in NE North Carolina: A new CHR, "Wind" goes back home...

UPDATED: Convergent Broadcasting has shifted Soft AC '92.3 The Wind' WYND Nags Head NC to CHR "Power 92.3 - Coastal Carolina's #1 Hit Music Station" WZPR running 9,230 songs in a row, commercial free. I actually picked them up last night and they sound very similar to 'Q94' WRVQ Richmond and 'Hot 99-5' WIHT Washington. The Soft AC format and WYND calls return to their former home at what had been 'Classic Hit Country' WNHW 97.1 Hatteras NC. Late last year, Convergent had purchased these two stations along with AAA 'The Sound' WVOD/99.1 Manteo NC from OBX Broadcasting for a total of just over $3.2M. The 97.1 frequency has a much larger coverage area than 92.3 which should be a boost for the "Wind" at its new former home. Both "Wind" and "Classic Hit Country" were only garnering 1.0-1.5 in the ratings in the tiny market of Elizabeth City-Nags Head NC which at times has almost 40 stations getting rated!!! As far as Power is concerned, an interesting move. Two CHRs 'Bob 93-3' WERO Washington and 'Hot 96/103.7' WRHT/WCBZ put decent, so-so signals into NE NC but not like Power will especially on The Outer Banks. And you won't get a CHR from Hampton Roads - there are NONE..... (3/24/03)

..:: CBS has now given affiliates permission to air HD basketball...

It's been back and forth. But the NCAA Tourney games from Birmingham will be shown in HD and next week from San Antonio if the war goes long on CBS-DT affiliates. The games are today and Sunday: Texas vs UNC-Ashville at 12:30PM, LSU vs Purdue at 3PM, Louisville vs Austin Peay at 7:25PM and Miss St vs Butler at 9:45PM..... (3/21/03)

..:: Cox Radio stations dump syndie "Lia" over Dixie Chicks flap...

Radio and Records is reporting that six Cox Radio country stations that have contracts with the Jones Radio Networks-syndicated show have exercised their 90-day notice not to carry the program after a disagreement over Dixie Chicks music. Her show is heard in Richmond on 'K95' WKHK. "They wanted us to pre-empt the Dixie Chicks on the whole network," JRN VP/GM Jim LaMarca says. "That's about 185 affiliates, and from what we gathered, between 150-160 [of those affiliates] were going to continue to play The Dixie Chicks." JRN told affiliates on Monday exactly where Dixie Chicks songs were scheduled, so the songs could be replaced. And on Tuesday the radio network offered affiliates a separate channel with a Dixie Chicks-free version of the Lia show. But LaMarca says the Cox outlets "told us it was too late. They gave their 90-day notice. All they are required to do at this point is run the commercials." Jim Tice of K95 told R&R last week that his station was boycotting the band and that he expected his Cox sister stations to follow suit. Indeed, Cox Country Format Coordinator Gerry McCracken tells R&R that there is no company policy or edict not to play The Dixie Chicks, but that the seven Country outlets Cox owns all came to the same decision. "When the listeners tell us they want to hear the Chicks again, they'll tell us and we'll play them," he says. "This is not a political decision. It's a sound programming decision. We need to reflect the needs of the listeners."..... (3/20/03)

..:: WTKR to provide wall-to-wall war (if it happens) coverage ONLY...

UPDATED: CBS and ESPN have struck a deal! If war does break out, the NCAA Tourney games will be shown on ESPN. If not, local affiliates (ie WTKR) will carry the games. If the ball is passed to ESPN in wartime, there will NOT be an HD feed available for CBS-DT affiliates. Ted, your hard work just went into the "ditch."... OLD NEWS: Chief Engineer at WTKR-TV/WTKR-DT, tells VARTV if war breaks out, CBS News will have wall to wall coverage, which will be carried by WTKR, NewsChannel 3 (COX Cable 3). The CBS network is allowing stations to carry the games (NCAA Basketball Tournament) via an alternate format. WTKR-DT will carry games on digital 3-1 (High Definition/1080i 16x9) and 3-2 (Standard Definition/480i 4x3). WTKR has worked a deal with COX Cable to carry the games broadcast on WTKR-DT 3-2 on COX Channel 78. That channel is currently airing the infomercial channel PIN - Product Information Network. Ted tells me that WTKR-DT channel 3-1 has reduced bandwidth from 17.5 MB/s to 13.5 MB/s. Weather radar has been removed from channel 3-2 to show the SD feed of the games and bandwidth has been increased to 5.5 MB/s and Dolby 2.0 audio has been added. HD programming from the Birmingham AL site will still be shown on channel 3-1 at 13.5 MB/s, Dolby 2.0, no Dolby 5.1 on this feed... Great collaboration between WTKR and COX. No word yet if the Richmond or DC markets have struck similar deals..... (3/19/03)

..:: Savage gets earlier start in Richmond...

Starting with last night's broadcast, Clear Channel's 'NewsRadio 1140' WRVA switched its scheduling of radio talk shows from Dr Laura Schlessinger and Michael Savage. Dr Laura now airs from 10PM to 1AM and "The Savage Nation" will air weeknights from 7 to 10PM. PD Randall Bloomquist said "This allows us to be talking live about the day's hottest topics from 7 to 10PM... That's obviously very important, especially with war looming." Savage also airs 7-10PM in Hampton Roads on Sinclair Telecable's 'NewsRadio 790' WNIS..... (3/19/03)

..:: Sky4 now on satellite...

Reported several weeks ago on VARTV, Glenn Holterhaus, president of Sky Television, tells us "As promised, DirecTV did launch WSKY-TV this morning on DTV channel 4 in the HR (Hampton Roads) market. We have had many, many calls from DirecTV viewers on when we would be added. We have a direct link (microwave) and are the only HR station that has one. The other stations are being received "off-air." ..... (3/19/03)

..:: Area country outlets dump the Dixie Chicks...

UPDATED: "Just so you know, we're ashamed the president of the United States is from Texas." That's what Natalie Maines, of country music's Dixie Chicks, said during a recent England concert regarding the US' plans for war in Iraq. She went on later to clarify her remarks via the band's website: "I feel the president is ignoring the opinions of many in the US and alienating the rest of the world... My comments were made in frustration and one of the privileges of being an American is you are free to voice your own point of view." Well, John Shomby the Director of Programming/Operations of Barnstable Norfolk is doing the same - voicing his opinion. He has yanked all of the Dixie Chicks' tracks from new country '97.3 The Eagle' WGH and heritage WCMS' playlists. He told the Pilot that his decision was based on "passionate calls from listeners." On WCMS' website (wcms.com), it stated "WCMS will play no Dixie Chicks music until the Iraq crisis is resolved." Hampton Roads has a HUGE (!) military presence. One of the great things about this country is free speech. Ms Maines exercised hers AND so did Shomby. An appropriate decision...

In Richmond, you can't hear them either. Cox Radio's country outlet 'K95' WKHK has also "banned" the Chicks. On K95's website (k95country.com), the station is taking a poll from listeners to see if they should continue to ban them from airplay. The "Yes" votes are ahead 3 to 1. Douglas Durden of RTD wrote a piece about both K95 and sister station Hot AC 'B103' WMXB today. The B hasn't pulled their track... yet...

In NE North Carolina, East Carolina Radio Group's mega country outlet 'Dixie 105.7' WRSF is also a "Dixie Chick free zone." On WRSF's website (dixie1057.com), there's a picture of the Group with a big fat "X" thru it..... (3/18/03)

..:: Two 104.5 websites get made over...

Telemedia's rock country 'Thunder 104.5' WGRX website gets completely redone with a more "Industrial" look. Their website can be found at thunder1045.com. The other 104.5, in Hampton Roads, Entercom's Rhythmic 'Z104' WNVZ applies their new logo to their website. Gone is the dolphin and "ocean" colors and in with green, blue and dark orange. Z104's corporate website entercom.com shows a logo of "Z104.5" Is it a mistake or was it something they were considering? The Z's website is z104.com..... (3/18/03)

..:: Radio IQ searches for home...

Beth Macy of the Roanoke Times says after two months of on-again/off-again broadcasts, Radio IQ is off the air again - this time, officials say, for two to three months. A service of Roanoke public radio station WVTF/89.1, Radio IQ set out in January to offer listeners the alternative of BBC news and public affairs talk shows from National Public Radio and Public Radio International. Radio IQ could be heard at 89.7 FM in the Roanoke and Charlottesville areas, at 89.9 FM in Ferrum and at 1260 AM in the New River Valley. Two weeks ago, station officials discovered that the original setup was not in compliance with FCC regulations because WVTF didn't own the Ferrum College station from which it was broadcasting Radio IQ FM. WVTF sought to continue the service by using 89.3 FM, but that's the station's standard frequency for Charlottesville and the Shenandoah Valley. Listeners there objected to the absence of regular WVTF programming. "We did get a lot of calls," said station manager Glenn Gleixner. "And whether it was the majority or not, it was pretty obvious that there were many, many folks that preferred our [WVTF] service" over Radio IQ. Gleixner said Ferrum College is working with WVTF's owner, the Virginia Tech Foundation, to negotiate ownership of the Ferrum station, WFFC, and restore Radio IQ to its original operation. Radio IQ is still broadcasting in the New River Valley at 1260 AM. Gleixner said the service will also be available over the Internet at www.radioiq.org, probably within two weeks. Once ownership negotiations are complete, Gleixner said, the FCC will need to approve the service..... (3/14/03)

..:: Expanded Hours for WVEC-DT...

Starting March 31st, Belo owned WVEC-DT (13/ABC) will expand their broadcast day to 12 hours. The new hours will be from 12N to 12M. During the week, their broadcast day will end with the conclusion of Nightline..... (3/14/03)

..:: Useless trivia...

Larry Bonko of the Virginian-Pilot reports that with 420,000 subscribers, Cox Communications in Hampton Roads has the country's 30th largest cable system. That puts us ahead of five cities (Charlotte, Cincinnati, San Antonio, New Orleans and Columbus OH) with major league sports franchises... Here it is more than 30 years since "Sanford and Son" signed on and it's still hot. The sitcom's 4.6 rating household on 'UPN27' WGNT at 11:30PM rivals those of David Letterman on WTKR (3/CBS) and Nightline on WVEC (13/ABC). "Good Times," last seen on CBS in 1979, delivers a 4.4 rating for Channel 27 at 11PM..... (3/14/03)

..:: More from Bonko and Channel 3...

The New York Times Co owned WTKR (3/CBS) recently opened a street-level studio in Virginia Beach. They plan on doing 'NewsChannel 3 This Morning' from the Virginia Beach newsroom at Suite 100 on Central Park Avenue in Towne Center. It'll be awhile before that happens but it is open for business with cameras, editing suites, satellite uplinks etc. Both Beach reporters Karen May and Priscilla Monti will be on the air from there. GM Frank Chebalo told Bonko that The New York Times Co initially invested about $200,000 in the Virginia Beach newsroom and a similar studio in the Oyster Point section of Newport News that is due to open soon. Chebalo calls it a long-term commitment..... (3/14/03)

..:: WFLS News wins regional RTNDA Edward R Murrow award...

The Radio-Television News Directors Association has announced that WFLS News is the winner of a regional Edward R. Murrow Award. The entire news department was instrumental in its series of stories of "Serial Snipers" and will pick up the prestigious Continuing Coverage Award for a small market in late April. The award now gets entered into the National Edward R. Murrow Awards competition. WFLS News is the ONLY Virginia small market radio station to receive a regional RTNDA award this year. Other small market winners in the region were WDEL, Best Newscast and Best Spot News and WILM, Overall Excellence. Both of these stations are ALL news operations. WFLS News is in the RTNDA region made up of Virginia, Maryland, Delaware and the District of Columbia..... (3/14/03)

..:: NBC12 almost sweeps the Sweeps...

Bad weather last month and the threat of war appears to have pushed all the news ratings up in Richmond's February Nielsen report. Consistent news leader WWBT (12/NBC) wins all the local news battles, with the exception of the noon newscast, where it has posted gains against WTVR (6/CBS) and now ties for the lead in the ratings. NBC12's newly added 4PM newscast not only won the time period, but is the second highest rated four o'clock newscast among metered markets in the country (Chicago was number one; it has a slightly higher rating but a smaller share). At 5:30, Channel 12 is also second among 5:30PM local newscasts in metered markets nationwide. And Dr Phil (at 3PM on 12) comes in with the fifth highest rating for that show in metered markets nationwide. The 10 o'clock News on WRLH (35/FOX) also saw a huge jump in numbers. It posted an 8 rating for the hour beating the late news on WRIC (8/ABC) and matching WTVR's late news rating. The jump in the news ratings seems to reflect an increase in FOX's prime time numbers (remember Joe Millionaire?) and heightened interest in weather and news in general. VARTV also hears that in addition to ratings success on television, WWBT reports a huge jump in Internet traffic in February. The station recorded 2.8 million page views on nbc12.com and 169,600 unique users. Weather, radar, news stories and school closings led the list of most visited web pages..... (3/12/03)

..:: WTVR-DT extends broadcast day...

Raycom Media's WTVR-DT (6/CBS) increased its daily DTV broadcasting from the primetime hours to 12hrs (12:30PM – 12:30AM) on March 1st..... (3/12/03)

..:: New station granted license...

Communications Systems, owners of new sign-on 'Rejoice 100.9' WFMI Southern Shores NC, has been granted a license by the FCC. Rejoice signed-on January 26, 2003 doing Comtemporary & Traditional Gospel. They're going head-to-head with Willis Broadcasting's Gospel formatted 'Love 100.1' WBXB Edenton NC. WFMI's signal is also receivable in Hampton Roads; WBXB's isn't. Rejoice's owners are based in Virginia Beach at Towne Center and is headed up by Edward L Hamm Jr..... (3/11/03)

..:: Hampton Roads to get a second all-Spanish radio station...

Hampton Roads gains its first all-Spanish-language radio station airing continuously beginning March 17th. WTJZ-AM/1270 Hampton VA will "can" the gospel format for "Radio Tropical." They begin airing at midnight on the 17th on a 24-hour schedule from downtown Hampton. Another Spanish-language station "Radio Vida" WRJR-AM/670 is based in Chesapeake and airs from sunrise to sunset only. Chesapeake-Portsmouth Broadcasting Corp owns the two stations. AGM Cinthia Caño said "Radio Tropical" will offer an international mix of music - tropical music from the Caribbean, regional Mexican music and Latin-American pop music will be mixed with one English song each by a Latino artist each hour. Caño said that the station 1,500 watt station can be heard from Williamsburg to Virginia Beach. The Gospel format has several frequencies in SE VA - WKGM/940, WCKO/1110, WGPL/1350, WPCE/1400, WCPK/1600, WXEZ/94.1 and brand new sign-on WFMI/100.9. Gospel was heard on 670 until Chesapeake-Portsmouth dumped it for "Radio Vida" in April 2001. In an odd twist, Chesapeake-Portsmouth was a religious broadcaster just 18 months ago with three frequencies. Two of them again are now Spanish and the third - WPMH/1010 - was sold to ABC Radio. ABC is LMA-ing the station back to Chesapeake-Portsmouth but the Christian Talk format along with the station itself is expected to go dark in about four years..... (3/11/03)

..:: Transmitter maps...

For the most part, the VARTV transmitter maps are basically complete. Many thanks to Parris B Wood for taking his time to put them together. Click the link on the left under "Extras" to view them..... (3/11/03)

..:: Radio Ink's "Most Influential African Americans" list...

Radio Ink has come out with its "30 Most Influential African Americans in Radio" list for this year. Several on that list have local ties. At #13, is Steve Hegwood the President/CEO of On Top Communications. Hegwood has two stations here in Hampton Roads urban simulcast 'Hot 102.1 & 107.9' WWHV/WWBR. At #28 is Janet Armstead, VP/GM of Clear Channel Norfolk. Janet oversees four stations in Hampton Roads - WOWI, WBHH, WSVY and WJCD. At #1 and 2 are both from Radio One. Alfred Liggins the CEO/President and Catherine Hughes, Founder/Chairperson. Radio One has four stations in Richmond - WCDX, WJMO, WKJS and WRHH. Congratulations to all that made the list which can be found at RadioInk.com.... (3/10/03)

..:: MainQuad Richmond GM uses Segway as sales tool...

Michael Guld the GM of WBBT/WJZV/WARV is getting a lot of stares recently. He is only one in about three dozen people to own a Segway. The Segway - Human Transporter is one of those chariot-like personal vehicles that's designed to work with a person's movements. If you lean forward, the machine advances. Lean back and the machine goes in reverse. Standing upright without leaning in any direction stops it. Anyways, seems that Guld is going around Richmond - everywhere and is using the unique machine to his advantage. The whole story is in the Richmond Times-Dispatch..... (3/10/03)

..:: Masters and NCAA Finals in HD...

New York Times owned WTKR-DT (3/CBS) will broadcast the Masters golf tournament in HD on all four days (April 10-13). The Thursday and Friday coverage will be from 3-6PM on WTKR-DT but not offered on the analog side. Same is true for the NCAA tournament. The HD games will be different from the WTKR-TV analog games except for the Finals. This is a WTKR-DT policy as when the CBS network is offering a HD program, they will broadcast it. It's unsure at this time what WTVR-DT/6 and WUSA-DT/9 will broadcast..... (3/10/03)

..:: Richmond radio rumblings...

It looks like Bishop is out at Cox Radio's Hot AC 'B103' WMXB in a budget cut; PD Tim Baldwin is now voice tracking that shift (7PM-12M) as "Timmy B." Over at Clear Channel's Soft AC 'Lite 98' WTVR, the morning team of Bill Bevins and Shelly Perkins who make up "The Wake-Up Show" are now voice tracking a separate morning show on CC sister station 'Sunny 93' WSNV in Roanoke. Sunny dropped country for a Soft AC format in December 2002. VARTV hears from another source that the new format on Main Quad's recently purchased WARV will be Oldies. The speculation is that Main Quad Richmond GM Michael Guld and OM Jack Alix both have heavy experience in the format and occasional "The Wake-Up Show" guest Steve "Mr Beach" Leonard may return on WARV with his "Sunday Night Beach Party" show (Alix, Guld and Leonard all had previous working relationships). So far, we have Oldies or ESPN Radio on 100.3... Stay tuned..... (3/10/03)

..:: Max Media in acquisition mode...

Virginia Beach-based broadcaster Max Media has teamed up with Golden Gate Capital and two other investment firms to acquire small and middle market radio and TV stations. Golden Gate and its financial partners have agreed to invest up to $150 million. Max Media's CEO Gene Loving said, "Many owners of small and medium [market] television stations are seeking liquidity as the broadcast industry goes through a period of significant change and transitions to the digital age. With the strong financial backing of Golden Gate Capital, combined with the broadcast management expertise of Max Media, we believe we can be successful in acquiring stations as many choose to exit the industry rather than face the digital issues that are still unresolved in smaller markets." Max currently owns radio stations in North Carolina ('Water Country 94.5' WWOC/Hatteras, full-service 'NewsRadio 560' WGAI/Elizabeth City, country WQDK/Ahoskie and Hot AC 'Beach 104' WCXL/Kill Devil Hills) and TV stations in Montana and is purchasing radio stations in Arkansas and TV stations in Kentucky..... (3/7/03)

..:: Reporters announce engagement on-air!

This morning, March 7th, 13NEWS (WVEC/ABC) reporters Craig Civale and Michelle Louie got engaged live on '13NEWS Daybreak'. Michelle had been filling in for Joe Flanagan's "Joe's Job" segment, and her job was to visit a jewelry shop, where, to her surprise, out comes Craig with a ring and pops the question. Michelle and Craig have been dating for about 5 years. No date has been set for their wedding..... (3/7/03)

..:: Richmond Radio: CAA tourney; ESPN Radio coming...

UPDATED: Jerry Linquist of the Times-Dispatch reports that 'Hot Talk & Sports' WLEE/990, WHAP/1340 will carry all nine CAA (Colonial Athletic Association) basketball tournament games from the Richmond Coliseum. Terry Sisisky and John Moreau, as usual, will call the VCU games. Robert Fish and Tom "Red" Booker will be used on the other match-ups, with Randolph-Macon College Athletic Director Kevin Eastman sitting in occasionally. Coverage starts tomorrow at 4PM. Gary Criswell and Mark "Top Dog" Smith will handle the pregame and between-game shows. By the way, ESPN Radio is about to enter the local market on a 24-hour basis, starting soon. On FM??? But NOT on the future AM 1480. Details later..... (3/6/03)

..:: Lite 98 adds to its lead as K95 drops a tad...

Arbitron's Winter 2003 Phase I Arbitrends were released today for Richmond. The Trends cover December, January and February. On top was CC's Soft AC 'Lite 98' WTVR at 10.4 (+0.5), 2nd was Cox Radio's country 'K95' WKHK at 8.1 (-0.4), 3rd Radio One's Urban 'Power 92-1 Jamz' WCDX at 7.0 (+0.1), 4th CC's 'NewsRadio 1140' WRVA at 6.9 (+0.5) and 5th was sister Urban '106-5 The Beat' WBTJ at 5.7 (+0.2). The entire 12+ ratings can be found at radioandrecords.com..... (3/5/03)

..:: Hampton Roads radio market embargoed by Arbitron...

Arbitron's Winter 2003 Phase I Arbitrends were released today for Hampton Roads but you won't get to see them. We can give you a snapshot of the Top 5 and they were Clear Channel's Urban '103Jamz' WOWI, 2nd Entercom's Urban AC '95-7 R&B' WVKL, Sinclair Telecable's 'NewsRadio 790' WNIS soars to third, 4th Saga's active rocker 'FM99' WNOR and 5th Entercom's AC '2WD' WWDE..... (3/5/03)

..:: Hampton Roads Sweeps: WVEC soars, WAVY and WTKR drop...

Things are getting very interesting with the local newscasts around here. One thing is for sure, WAVY is longer the dominant news source in Hampton Roads. WAVY (10/NBC) took three out of six top spots in the February 2003 Sweeps. WVEC (13/ABC) took two and WTKR (3/CBS) of course had one - their noon newscast. Looking through the numbers, 13 News is the # 1 newscast at 5 and 5:30. They're almost 2 points ahead of WAVY at the 5 o'clock half-hour. At 6, "10 On Your Side" is the leader but feeling the heat from WVEC who's six-tenths of point away. Mornings continue to belong to WAVY who has a comfortable lead over WVEC. Both stations remained relatively flat with WTKR continuing to lose viewers. Channel 3's morning show has all fairly new personalities (anchors and weather dept) in an effort to boost ratings. Guess what guys, it isn't working. At noon, this is becoming a story. WTKR, in recent memory, has always had a comfortable lead (thanks to "The Price Is Right"). But this is changing. Last month, just 1.3 rating points separated the top newscast from the bottom one. WVEC is now only eight-tenths of a point from taking the lead. The 11 o' clock hour remains the same with WAVY out in front. WVEC received a nice boost at that hour during the Sweeps. At 10PM, WAVY's sister station WVBT (43/FOX) is doing quite well in that hour with "FOX 43 News At 10." They pulled off a 4.8 rating - not to shabby at all. They do compete with LNC5 (Local News on Cable), a partnership of Cox, WVEC and The Virginian-Pilot. I wouldn't call it competing. LNC5 has been garnering under a 1.0..... (3/5/03)

..:: Commonwealth Public Broadcasting VERY busy filing DT extensions...

CPBC owns five PBS stations in Virginia - WCVE/WCVW Richmond, WNVT Goldvein, WNVC Fairfax and WHTJ Charlottesville. Within the past week, all five stations filed with the FCC to extend the build-out of their DTVs. Each station had a different reason for doing so. It made for interesting reading. Listed below is each station and the general reason why it's asking for the extension. Here we go...

WCVE-DT (42) - CPBC stated WCVE-DT has completed a new tower (shared with three other stations) and transmission facility. The shared antennas, transmission lines and combiner have already been installed. All other equipment has been ordered and, with the exception of the transmitter, is scheduled for delivery between April 17 and April 21. Installation of that equipment is scheduled to be complete within three weeks after delivery (on or about May 12 at the latest). The transmitter, supplied by Harris Corporation, can't be shipped until May 5, and the earliest date on which Harris can begin installation is May 13. Installation and testing prior to full operation will require an additional three to four weeks. Based on these schedules, CPBC expects to complete construction of WCVE-DT during the week of June 9 – 15; past the May 1 deadline for their CP.

WCVW-DT (44) - CPBC stated it would cost $2.3M to construct basic DTV broadcasting and transmission facilities, exclusive of any studio and production equipment (which would follow in future years). They just don't have it. They went on to say a base grant to WNVT Fairfax was eliminated. CPBC said it has secured monies to assist in construction of four of its DTV stations, but no grants at all for WCVW-DT. What the CPBC is going to do is to satisfy only the FCC's minimum DTV requirements by constructing simple "pass-through" transmission facilities that up-convert and transmit, on a single digital channel, each station's analog program stream. There will be no digital switching, content insertion (branding), editing, storage, multicasting or other DTV enhancements. They're asking for a 6-month extension.

WNVC-DT (57) - CPBC has decided to initiate digital service on Channel 57 with minimal facilities. They have taken advantage of the Corporation for Public Broadcasting's Digital Universal Service Fund (DUSF) Award program, overseen by PBS. The DUSF program offers noncommercial educational stations financial assistance to purchase and obtain, through a large-scale group buy for more than forty public TV stations, a complete package of the equipment necessary to start digital operations with minimal DTV facilities. This package includes, among other things, a low power transmitter, a low power antenna, encoding and monitoring equipment and a transmission line. CPBC applied for the DUSF program in mid-August 2002 and was notified in October 2002 that WNVC would be receiving assistance. CPBC had hoped that it could take delivery of its DUSF equipment package in time for installation prior to the May 1 deadline, but they still haven't not been contacted by the equipment provider, Harris Corp, and still hasn't received a final contract from PBS for the equipment purchase. They're asking for a 6-month extension.

WNVT-DT (30) - This one is really interesting. Some of the financial burden was lessened in the fall of 2002 when CPBC was awarded a Digital Distribution Fund ("DDF") grant to assist in the build-out of WNVT-DT but those funds haven't yet been disbursed to them. Plus, CPBC received information from Dielectric regarding the use of its current tower and found out that the tower couldn't accommodate a separate DTV antenna in addition to the existing analog antenna already there. They were told that a single, combined antenna for WNVT's analog and digital facilities was the only feasible alternative. So in December 2000, they hired Schoolbred Engineers to determine the extent of the improvements that would be necessary to mount a combined antenna. They found that the tower would need extensive structural work and that CPBC would have to remove several of the tenants from its tower. This would mean another delay but more importantly lose money from the leases. CPBC is thinking about constructing a digital-only facility – i.e., ceasing analog broadcasting on NTSC Channel 53 and operating as a single channel digital broadcaster on DTV Channel 30. This would allow them to remove WNVT's existing analog antenna and simply install a digital-only antenna. This would save CPBC $400,000 in installation and construction costs and approximately $500,000 in operational costs (no analog "bills") over the next four years. The earliest they could be on-air is August 2003.

WHTJ-DT (46) - CPBC applied for and was awarded a Digital Distribution Fund grant for WHTJ-DT which made funds available on November 14, 2002, the earliest date to commit to a construction schedule. All the equipment necessary to complete construction has been ordered and is scheduled for delivery between April 17 and April 21. Installation and testing of the equipment can be done within three to four weeks after delivery, which means that construction would be complete around May 21. But there's more. WHTJ is in a legal dispute with Shenandoah Valley Educational Television Corporation (SVETC) which has a translator station licensed to their tower. SVETC has occupied the site since 1989 under a "naked claim of right" and without a lease. CPBC requested SVETC to sublease the tower and building space but SVETC refused. CPBC has taken this matter to court and this will ultimately require SVETC to either enter into a sublease or vacate the tower. CPBC believes that SVETC will "avoid the expense and substantial risk of litigation" by signing a lease.



..:: LPTV receives license...

JBS Inc's LPTV WVBN-LP (18) was granted a license by the FCC. They were located on channel 19 until late last year under the ownership of The Izzo Living Trust. To my knowledge, WVBN is doing MTV2. JBS owns three other LPTV's in Hampton Roads..... (3/4/03)

..:: Richmond has its own 'Bachelorette' ...

The Times-Dispatch reports that reality radio has hit Richmond's airwaves. Taking a cue from the television hit "The Bachelorette," Hot AC 'B103' WMXB kicks off its own dating contest this week when 15 bachelors begin wooing one single woman for the chance to accompany her to the Bahamas. The B103 morning show introduced their bachelorette, 27-yearold accountant Amy Miller, to the city yesterday. She will meet the eligible bachelors at the Tobacco Company on Thursday from 4 to 7 p.m. during the radio station's Bruce Springsteen Pre-Concert Party. Listeners can vote for their favorite bachelor at richmondsb103.com. Miller will interview the top eight on the morning show beginning Monday (two a day through March 13). On March 17, Miller will announce her three finalists. She then will date each one before selecting her final choice on March 21. Listeners can vote online throughout the process. Miller and her chosen bachelor each gets a vacation package to the Bahamas. They can travel together or make the trip alone. "I'm excited to see what might happen," Miller said. "Do I think I'm going to meet the right one through this? Who knows. If I don't, that's fine too. But I know I'll meet new people"

..:: Extended hours...

New York Times owned WTKR-DT (CBS) just recently expanded their broadcast day. They are now on from 12N to 12:38AM..... (3/4/03)

..:: WAVY Weather Station recently launched...

Well WAVY (10/NBC) threatened us for a month with the coming of the "WAVY Weather Channel." This started shortly after WVEC (13/ABC) was running promos for their new "13 News WeatherLab." When the new WeatherLab debuted, I thought "How the hell is Wavy going to top that? They didn't and didn't come close. The new WeatherLab on Channel 13 is better than Channel 10's and Channel's 3 (WTKR/CBS) weather departments put together. Anyways, what WAVY did was tweak the on-air presentation of their Local Weather Station and renamed it "WAVY Weather Station." Notice the word "Station?" In the promos, it was going to be called "Channel." Wonder why the word change? Instead of having graphics telling the weather forecasts, WAVY's on-air meteorologists play a much more predominant role in this reincarnation. The "looped" segments (updated a couple times a day) are basically mini-weather segments that a viewer would see on regular newscasts. The biggest disadvantage with this channel is that the information it's broadcasting gets outdated quickly - weather always changes. If you want current and updated forecasts, don't watch the WAVY Weather Channel. I'd rather watch the Weather Channel and wait for my "Locals on the 8's"..... (3/3/03)

..:: LPTV upgrades...

The FCC gave JBS Inc its blessing to upgrade their LPTV W39BW Newport News VA. They are currently 50kW and "big-time" directional (almost all of the power shoots north). Channel 39 will boost their power to 150kW and will be non-directional. With the antenna in Portsmouth, this LPTV will cover the heart of Hampton Roads quite well. Right now, they're doing local religious programming and airs the cable shopping channel, ShopNBC..... (3/3/03)

..:: AFL doing so-so in Hampton Roads...

The AFL (Arena Football League) games in Hampton Roads are doing sub-par ratings compared to the national average. So far, WAVY (10/NBC) is averaging a 1.5 with a national average just under a 2.0. VARTV reported last month that Richmond's WWBT (12/NBC) did a 2.9/6 for the Dallas-New York contest. Both markets have af2 teams (the AFL's developmental league) - Richmond's Speed and the Norfolk Nighthawks..... (3/3/03)

..:: Radio IQ hits a snag...

Public radio's WVTF/89.1 Roanoke VA has hit a minor snag in its quest to provide the secondary BBC news/NPR talk service "Radio IQ". It turns out that the arrangement to "home" it via Ferrum College's WFFC/89.9 Ferrum VA wasn't quite fully up to legal snuff, so they had to shut down the "Radio IQ" network of stations from Roanoke to Charlottesville to Christiansburg/Blacksburg for a few days. (WFFC was the only non-translator FM in the "Radio IQ" chain... WWVT/1260 in Christiansburg can't host the service since it's an AM. The interim solution involved moving the "Radio IQ" primary to one of their two non-translator WVTF repeater FMs in Charlottesville (WVTU/89.3), while the other, WVTW/88.5, continues to rebroadcast NPR/classical WVTF. The only problem... taking popular NPR shows like "All Things Considered" and "Morning Edition" off of 89.3 would deprive at least some of the Charlottesville audience of them. So in the interim, while they investigate boosting coverage of 88.5, they've added "ATC", "ME" and some other NPR shows to the Radio IQ feed, in simulcast with WTVF/Roanoke and its repeater stations. Outside those shows, the "BBC News/NPR Talk" format continues on the "Radio IQ" service, now with primary WVTU/Charlottesville, translators in Charlottesville and Roanoke, the AM in the New River Valley and WFFC/Ferrum, now NOT acting as originating station..... (3/3/03)

..:: Saga holds off on HD Radio...

Saga Communications' CEO Ed Christian told investors during its Q4/2002 earnings conference call that his company won't be taking advantage of iBiquity's early sign-up plan, which offers broadcasters a break on licensing fees for HD Radio (digital FM/AM). "We are waiting for penetration of sets before we invest the capital, and that could be years for us," he said. "We will be later rather than early." Also, Christian said that while the company supports iBiquity's efforts, he wants to wait and see what happens with the ongoing testing for how HD Radio will work at night. Saga had three stations in Hampton Roads - active rocker 'FM99' WNOR, 'Classic Hits 106.9 The Fox' WAFX and standards 'Joy' WJOI-AM 1230..... (3/2/03)

..:: WWBT-DT to rebroadcast its own programming...

Starting next Saturday, Richmond HDTV viewers will see their opportunities to watch NBC's HDTV series double. Through a special arrangement with NBC, WWBT-DT (54, 12.1) has received permission to rebroadcast the NBC shows that are produced in Hi-Def. These four series will run as a block on Saturday afternoons as part of a test that NBC might eventually use in other TV markets. The schedule of HD repeat programming on WWBT-DT, depending on NBC's programming for the week, is:

Noon: Tuesday's "Tonight Show With Jay Leno"
1PM: "American Dreams"
2PM: Wednesday's "Tonight Show"
3PM: "Boomtown"
4PM: Thursday's "Tonight Show"
5PM: "Crossing Jordan"

News Archives.....